Old Updates
2013
Some of the links in here are broken - you can find the stories and downloads by using the main indexes, specially
Index of stories by Sim for Sims 3
October 21 2015
I can't believe it's more than a year since I last played the Uberhood.

Uberhood Updates: An Overview around Belladonna Cove.
September 27

Normandie! A new world to explore. And the beginning of the story of the Sholmes household.
September 13

it was pointed out to me that some of my Sims 1 links weren't working!
So I fixed this page of Sita's Objects. I HOPE everything else works - please do let me know if you find broken links!

Also tidied up the Sim 3 Information pages. I think they make a bit more sense now.
He's BAACK! Jezzer's vacation.
August 26
Jezzer's University Journal Term 1
August 24
A new world to explore. Acadia. With a couple of old favourites. Jezzer and Burble Turkle and the sequel The Craigs.
August 9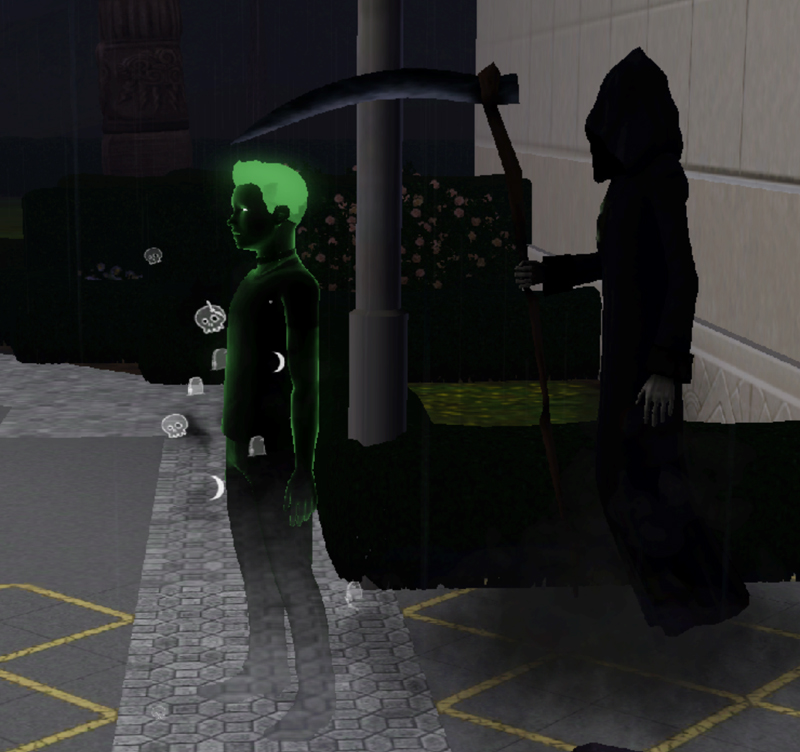 August 7

Added info on Favourite Colours and more on Death.

More Apocalypse: The Sad Tale of Matilda Smart.
August 5

A few links to downloads - this time, unsurprisingly, the theme is Apocalypse.
August 4

A bit more from Barcelona!
You might like Oddnesses.
I built a little house for the Abbé Céder.
A new, fairly unusual home to download: What Lies Beneath
August 1
Back to Barcelona!
July 21

The Ambassador to Manu Valley is no longer the Ambassador.
June 26
See Online.
June 19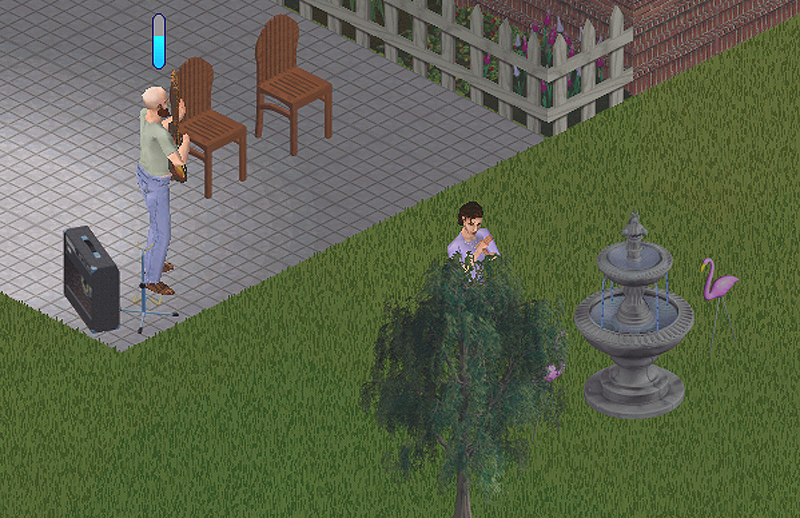 Guess what I finally got to install again! In Windows 7, no less.
June 11

And again, Manu Valley, back to Garrett and the proceeds from his Lamorini Tomb escapade: Mega Garrett.
May 29

More from Manu Valley: The Birds and the Bees, Macondo and A Good Night's Shopping, and the latest, Conjunctions.
May 14

The Plenozas and Ava and Two Guys
May 10
New Blog post.

The Ladeez' Party and its Consequences and Mambo Loa the Ghostbuster.
May 6
Updated the

Deaths Information page.
In Manu Valley,

At the Ladeez House and Developments in Manu Valley.
April 25

And after some time, revisiting the Lights family in Starlight Shores.
Back in Manu Valley, The Opera House.
April 13
A new world, new and old Sims.

Spock in Manu Valley, The Big House, Encounters in Manu Valley
March 26
March 24
And Some Pertwees! They're from Barcelona!
March 8

More from Sanctuary. Umay and Bastis
March 8

More from Sanctuary. More of the Pescadoes
March 8

More from Sanctuary. Samples and Pescadoes
February 28
Updated the Online pages a little, more on Dr Who. Added Forums.
February 24

A new Sim: Igraine Rutabaga.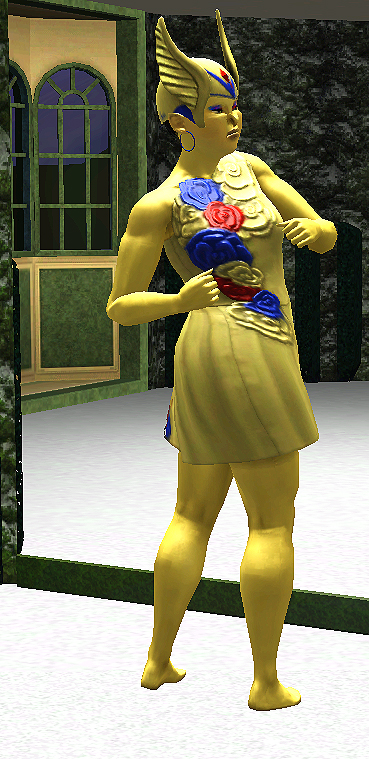 February 20
February 18

Tita and Vidcund Curious-Lights and Family in Al Medina
and 2
February 6

I added some information to the Info section about Collectibles. It's a really nice part of the game; Sims can be very wealthy and never get a Job or Profession unless they want to. Good way to fund Artists and Sculptors.
February 4

Lights in Starlight Shores continues.
February 2

And Sita's Academy Community Lot - shell for your decorating delight.
January 28

A little more Sanctuary and here.
January 27
Sanctuary Tales.

Catching up. Pertwees, Gotti, Pescado, Grammy and Takahashi
January 17

New build. A Community Lot for Nerds! Lots to do and comics as well.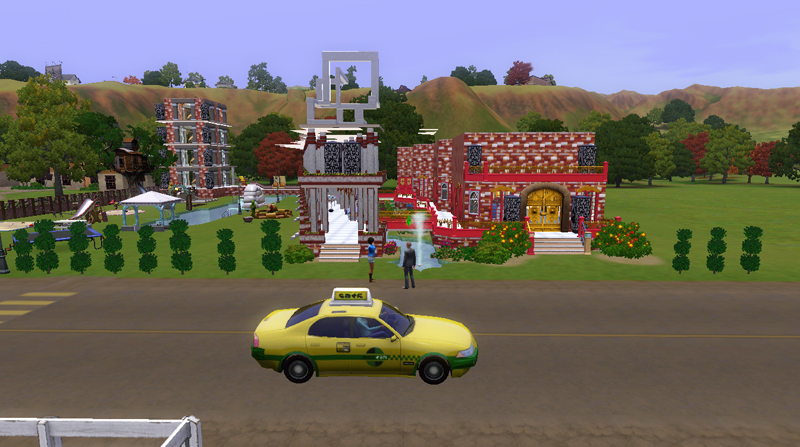 January 13
Catching up with the Kewians. A lot has happened in the lives of this not-so-little family
January 7
If These Walls Could Talk Challenge; the final chapter of the Archer family.
January 5 2015
Tita and Vidcund Curious-Lights and Family moved to the lovely world of Al Medina.

02 January 2015
Never believed I would make it this far!
A little more about TitaI's family here.
30 December
I've had MAJOR trials and tribulations with my game and Windows 7. It seems there is a little thing called DEP which causes many problems. I suspect some (Store) CC as well.
Anyhoo, I'm back.
TitaI Lights and her family, Durga the genie she freed, and their three children and a toddler, moved to Starlight Shores. Read about them here.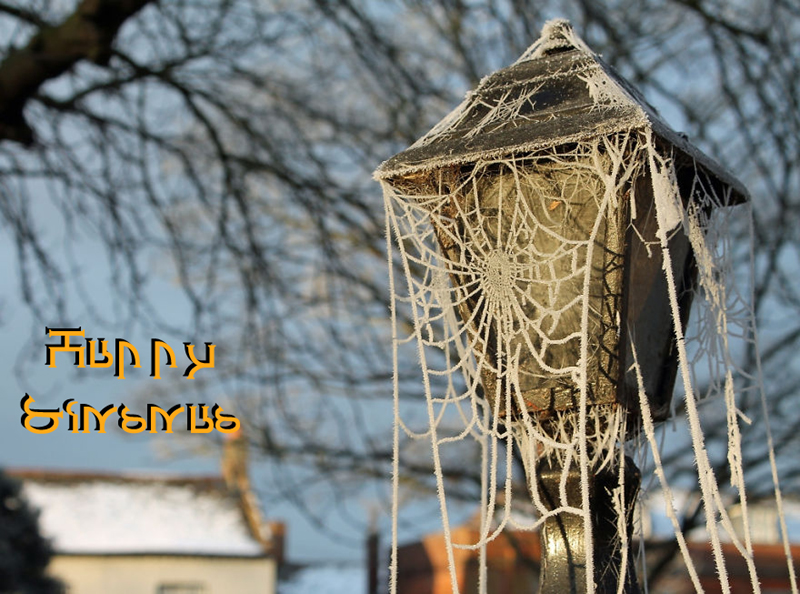 13 December
The Snapes and more from the Bonkers.
The Bonkers Family Winter Celebration
8 December
I've added the start of my Asylum Challenge.
---
21 October 2014
There are some new and old faces in Chicano. Jeromy Zombie is the first, followed by some Emigres from Arkham, Zombie's trip to the Future, Crumplebottoms and Meyers, and Burble's amorous adventures.
19 October
I'm following the Sims 3 If These Walls Could Talk Challenge.
Chapter 1 Chapter 2 Chapter 3 Chapter 4
23 September
About The Sims 2 Ultimate Collection. I had it, but I have completely uninstalled it as I dislike it. It contains exactly the same game content as I can install from all my EP and SP disks, in spite of rumours that it would contain more, and also contains Securom, illegally! Its only advantage might be for those who didn't have their old disks or who need to run the game without using a disk. Which can also be done by using a no-CD fix. It appears to put the game files in slightly different places, and totally refused to play my savegame. You have to run it using Origin and, well, I don't trust Origin even as far as I trust Securom.
1/10 to EA
22 September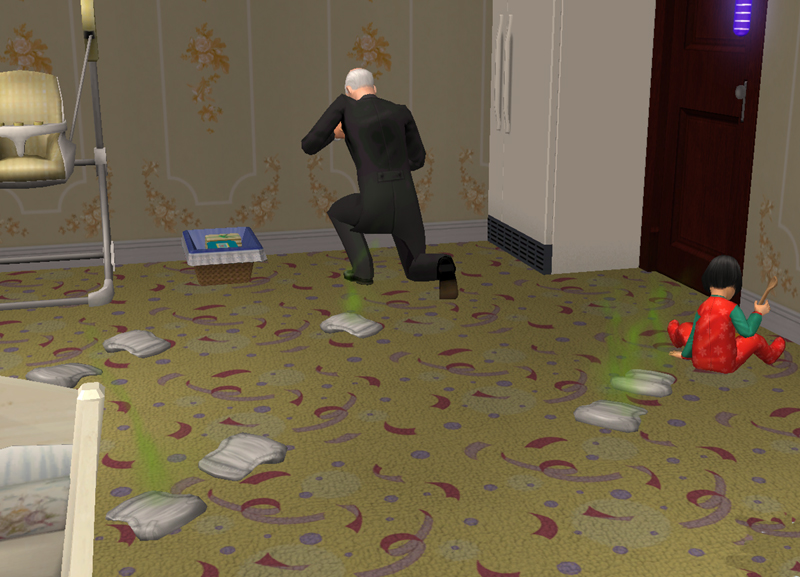 After many trials and tribulations, and after UNINSTALLING the Ultimate Collection which wouldn't allow me to load my savegames, uninstalling and then reinstalling all of Sims 2 from disks, I finally managed to get my Sims 2 working. Opened up Pleasant Woods, and into the wealthiest household, Cass Goth and Don Lothario. THIS is their nursery, and the elderly butler is clearly struggling to keep up with the baby, who he is holding, and the toddler!

Tita and the smallest part of her family wish The Sims Daily Forum a Very Happy Third Birthday.
"This stuff is 2,813 years old. So drink up and shut up."
"It's worth HOW MUCH? And you want us to DRINK it?"
"Mom, do I have to? I don't like nectar."
"Just hold the glass and look happy... well 50% I spose."
"Let's just get this over with. I want to make the Thirdlet some more toys. She finally went to sleep after screaming all night. I don't think she likes being a toddler."
"Neither did I."
"You can't even remember when you were a toddler. That was in Sims 1 days wasn't it?"
"Smile, or at least grit your teeth."
SNAP.
More of their adventures coming soon. The latest is Aurora 6.
The Sims Daily Forum is friendly, helpful and fun. Do come and join us.
22 August

back to Crescent Cove and Jeromy.
10 August

Some Monte Vista stories about an old favourite, Rohina Butt.
More of Monte Vista: Butting In and As the Butt Turns
27 July
23 July
From EA
Because you're a passionate The Sims 2 player, we're making The Sims 2 Ultimate Collection available free of charge to download to your Origin library. To add the game, just follow these steps:
Start by downloading and installing Origin. If you already have Origin you can skip to step 3.
Not an Origin member? Create a free Origin Account to get in the game.
Launch Origin and log into your Origin Account.
From the 'Games' tab in the Origin menu, select 'Redeem Product Code' and enter the code
I-LOVE-THE-SIMS
If you're already an Origin member, you can also redeem your code online. Just visit the Origin code redemption page and log in to your Origin Account. Then enter I-LOVE-THE-SIMS in the 'Product Code' field.
Log into Origin and download and play the game any time you want .
Thanks for being a passionate The Sims fan, and enjoy your copy of The Sims 2 Ultimate Collection.
This code will available for redemption until July 31st, 2014 at 10AM PDT.
20 July
Sensa parole.
Also, Morten and Genie in Shang Simla.
Later on 19 July
This has now appeared on EA's site:
"At this time, all Origin customers who had previously registered their copy of The Sims 2 should now have the newly remastered The Sims 2 Ultimate Collection in their Origin My Games library.
We know, however, that there are a lot of fans of The Sims who may not have had their copy of the game registered on Origin, and we want to reward The Sims fans for their incredible loyalty and commitment to the franchise.
As a result, we are developing an easy way for any eligible customer who owns a physical disc copy of The Sims 2 to upgrade easily to the new Ultimate Collection edition. We will update this article on or before Wednesday July 23 at 10am PT, with detailed instructions on what you need to do to get your own copy of The Sims 2 Ultimate Collection."
19 July
Well, EA has done it again. Not only has their ORIGIN "manager" been shown to contain spyware, which watches what your browser is doing, and sells on the information to interested parties, but they are now offering a FREE replacement for the Sims 2 called Ultimate Collection, which is a digital version of the whole collection, but offering that ONLY to those who bought their games digitally through Origin. In other words, give the finger to the older, loyal and longsuffering customers who bought the Sims 2 disks and EPs at full price when they first came out; so much for loyalty. But then I suppose it was foolish to expect anything like loyalty to old customers from EA.
The small print here is that the ONLY simmers who will from now on receive ANY customer support for Sims 2 will be the ones who obtain this latest version through Origin. All customer support for ANY other versions is withdrawn as of 22 July 2014. This includes ALL Simmers who bought and PAID for the Sims 2 and its EPs and Stuff Packs, AND REGISTERED them on EA's website. Just because we REGISTERED the games doesn't guarantee any support. It used to, but not any more.
Thanks, EA. Nice to know you are still living up to your award for worst customer service.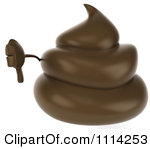 And you still expect us to buy Sims 4? The only thing we can do is vote with our wallets.
16 July
More Pertwees. Jon Pertwee
11 July
An old family rediscovered. The Pertwees moved to Town!
4 July
More from Aurora Lights.
3 July
Back in

Aurora Lights. Revisiting the Lights family, which keeps on growing. More Lights, Old Familiar Faces and Zazazu.
30 June
A little more

Bob and Buster.
26 June
I haven't been playing much lately, but here is a

update: Bob and Betty Newbie.
9 June

University Update Lam Plaza Dorm as you never saw it before.
2 June
29 May
24 May
Please Note: There seems to be a problem with my Sims 2 Clothing Files, and I have removed them from the site. If you should have any and they do work, they won't cause any further problems, but it appears that they don't work for some.
21 May
12 May

Mole, Kat, Una, Frost and Weir, Winkses and a couple of Kats, and A Pleasant Update
4 May

Returning you to your usual channels: Monty in Riverblossom
30 April

I've been updating my Challenge pages.
Also, The Good Genes Challenge, or Ragnarok's Children.
20 April
CITY SAVED FROM SKY PERIL! and a Not-A-Honeymoon.
18 April
Joe Fish.
15 April
I've also done some updating on my Sims 2 Themes pages, which contain links to various special downloads on different themes.
7 April
1 April

Barrington Apartments and their special fences to download.
~~~~~~~~~NOT an April Fool's joke! Sita is learning to use SimPE at last!~~~~~~~~~~
AND
30 March

Petite Fleurs and The O'Mackeys more from the Uberhood.
26 March
22 March

Update 7: Three and a Half Goths and one Traveller, Bells, Dreamers latest update from the Uberhood.
10 March

Love is a continuation of my story from the Uberhood.
4 March
Currently playing Sims 2, and loving it.
I updated the Religious Artefacts Theme page today as I needed some stuffeths for my churches. I discovered the wonderful Affinity Sims forum was FULL of goodies! and would recommend it to anyone who wants churches or Christianity in their Sims game.

Some time later in the Uberhood continues the occasional stories from the large Sims 2 world I have.
28 February

Contempo Towers a large house in modern brutalist style.
22 February

More from Whistestop and Seas, Bees and Adventures
12 February

Whistlestop and Valentine's Day Snape
.....................................2014.....................................
21 December 2013
The Lights family have moved to Aurora Snows. Follow them here: Lights in Aurora and continuing.
3 December
And another story from the Uberhood: The Sad Sad Tale of Jessica Peterson

30 November
An update from my Uberhood: Belladonna Cove

26 November
I've archived some of Martaxl's creations and meshes for

23 November
A small addition to the

Information page about Death.
14 November
A new story

11 November
31 October
20 October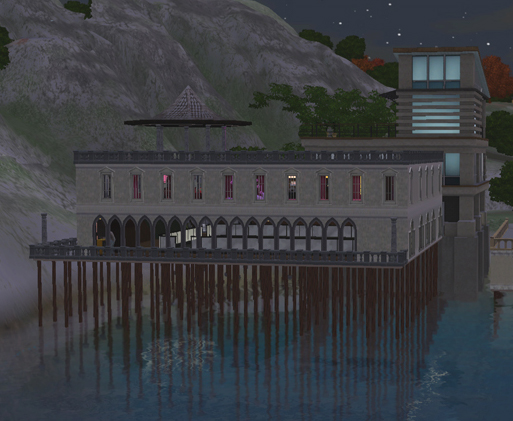 New Venice Skate 'n' Bowl for

Island Paradiso
15 October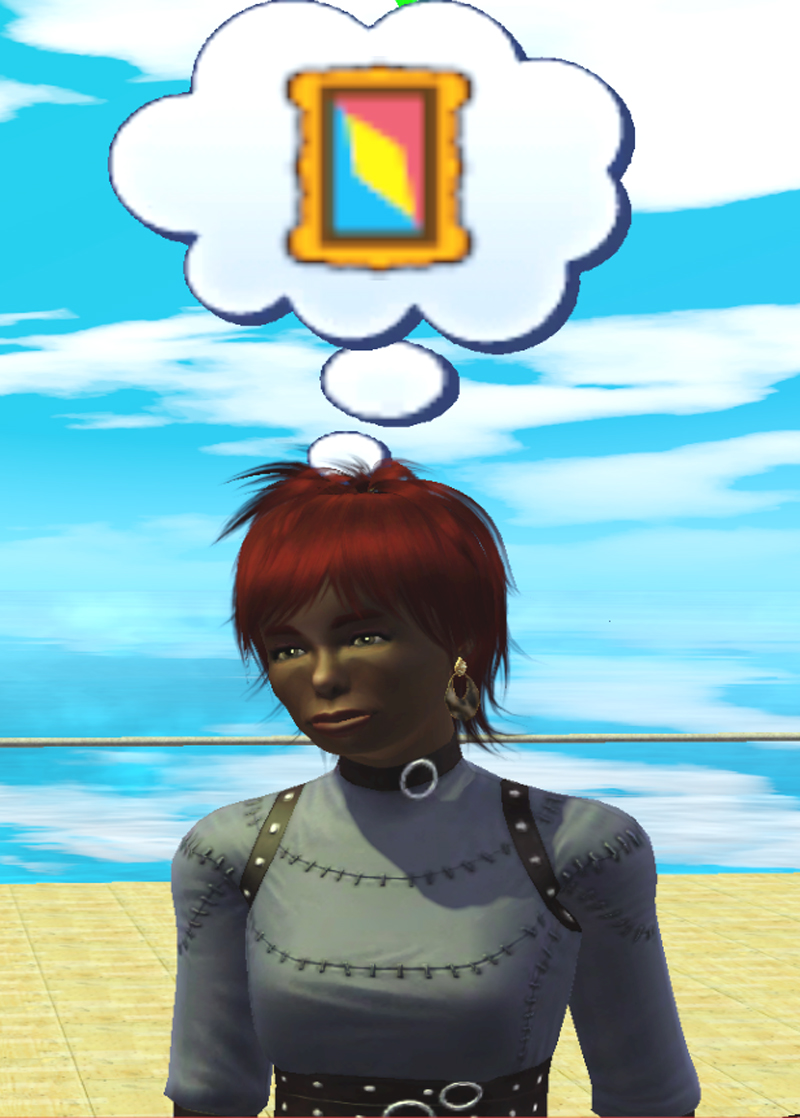 Mawu Buluku for

11 October
A couple of new guys, the Hamster brothers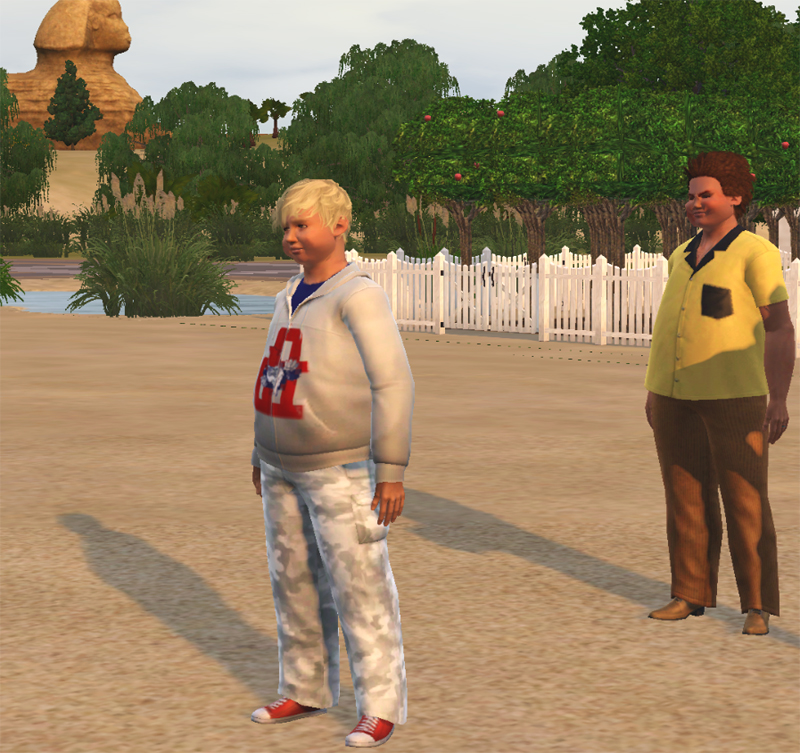 for

9 October

Coastal Living
30 September
Another story, More Kewians in IP
28 September
A new story, Pescado in Newport.
17 September

having finally discovered how to merge package files, thanks to Martine's wonderfully straightforward tutorial I've been collecting more wonderful downloads! See the Themed Links pages.
1 September
The Kewians moved to Isla Paradiso
BREAKING NEWS
Hunter Cottoneye survived the apocalypse! Sadly, his fiancée was lost with her family. Much later, he found his way to Isla Paradiso on a houseboat and found happiness! Read more.
25 August
A very special day.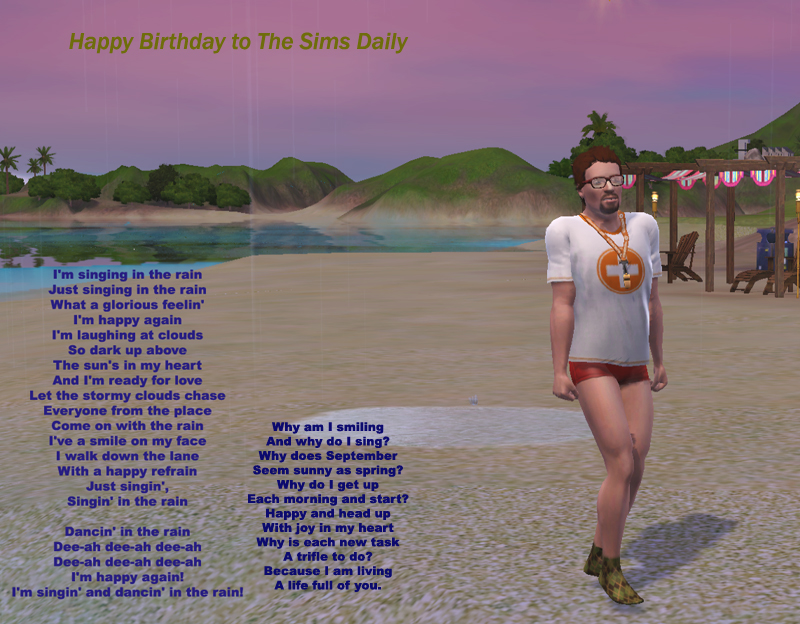 23 August
I haven't done much Simming lately, though I DID finally install Island Paradise, and amazingly, it seems to work! Touch wood. Here's a fun thing, a Sims 2-style personality test. Seems pretty accurate to me. Link below the table to try it out for yourself.
Sita's Sim Personality
Score (0-10)

Personality Dimension

4

Neat (vs. Sloppy)
Neat, tidy Sims typically enjoy cleaning up the house or grooming themselves in front of a mirror. There's always something to be done around the house and they'll more often than not be found doing it; great for a house, but it can tire Sims out.

With their constant disregard of cleanliness and hygiene, sloppy Sims are content to simply "be." They tend to enjoy just about anything that doesn't require planning or cleaning up on their part.

4

Outgoing (vs. Shy)
Outgoing Sims are likely to jump headfirst into any situation. Charm and confidence are their best traits and when they're in a friendly mood they enjoy group activities most of all. Keep an eye on these characters, though; outgoing Sims can be too brash, and others aren't always so impressed.

Introspective and quiet, shy Sims often think about the world around them and write in their diaries rather than actually interact with anyone. It may be harder to break out of their shells, but if shy Sims take the time to get to know others they'll be delighted by the social world awaiting them.

2

Active (vs. Lazy)
Active Sims are almost always on the move but need a lot of food and sleep to keep up their hectic pace. They're apt to be happiest while breaking a sweat, an exhausting idea to most other Sims. An active Sim will usually get more enjoyment from watching sports on TV than reading a book.

Lazy Sims have been known to veg out on the couch for hours on end, so naturally, they don't need much sleep to sustain their constant lazying. They still enjoy socializing wiht other Sims and can be persuaded to get out of the house once in a while.

7

Playful (vs. Serious)
Playful Sims are more likely to find entertainment and fun in the world around them; they tend to be more curious than any other Sim. They may have a lighthearted nature, but they can wear themselves out with their antics, as well as get on their fellow Sim's nerves.

Serious, quiet, thoughtful Sims are more inclined to enjoy logic puzzles and good conversation, but they don't respond too well to chaos or silly behavior. Repairing broken items or working on an important project can keep serious Sims content.

4

Nice (vs. Grouchy)
Encouraging and generous, nice Sims tend to be easy to get along with and very positive. They'll listen to what other Sims have to say whether it's interesting or not and clean up after dirty roommates. If they don't watch out though, other Sims may take advantage of their good nature.

Grouchy Sims, despite their sour mood, can still be social creatures. They'll probably enjoy teasing a Sim as much as telling a joke. They don't seem to mind when other Sims overreact and they like playing a game as much as anyone else, but be warned: they tend to be sore losers.
Find out your Sim personality at PersonalityLab.org!
1 August
25 July
A new world, a new chapter.
23 July

Lance Armstrong, a new Sim, modelled on a certain naughty cyclist.
28 June
21 June

I've updated my Sims 2 Stories page with a couple of new things from the Uberhood, and fixed links to a couple of things. Here are the links.
31 May

Bolshie Carbonist - long story about the name.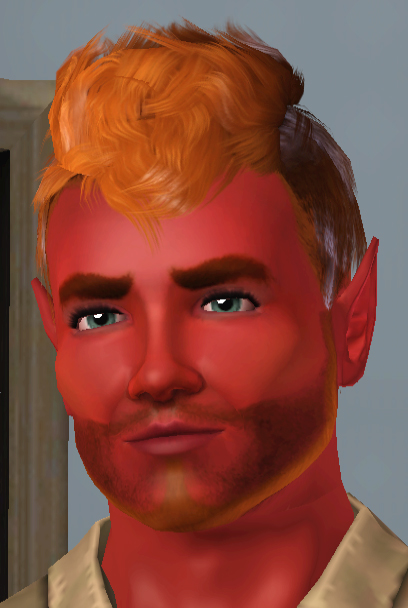 and Rosie Riveter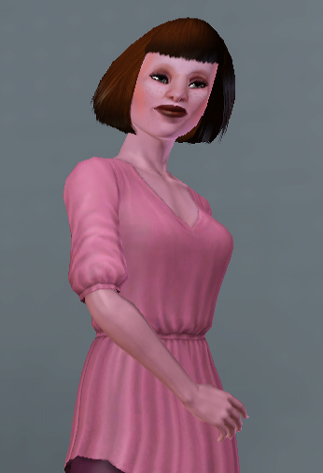 26 May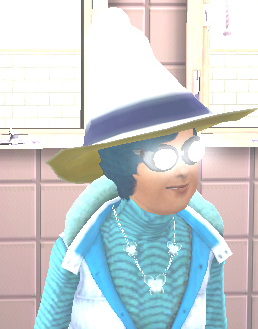 Meet The Mermaid
25 May
Apologies. I have been updating the site and not putting things in here! Quite a few stories.
So here are the updates for May:

BonSanco Police Department - Case notes Trepie McDark
8 May

Chronicles of Arkham continues with Chronicles of Arkham 9: Winter and Chronicles of Arkham 10: Two Weddings and a Baby.

Clothes for the Female Bodybuilder meshes.
17 April

I made a set of Tiled Walls and a few new Wallpapers.
14 April

I made some Sims 1 Paintings, some Brassy Bathrooms and a Brass Cage.
11 April
I've been in SimCity lately; also playing with Sims 1 a little. Check out this house.
23 March 2013

Wintry street in Jericho.
21 March 2013
Back to Sims 3 with a new Community Lot.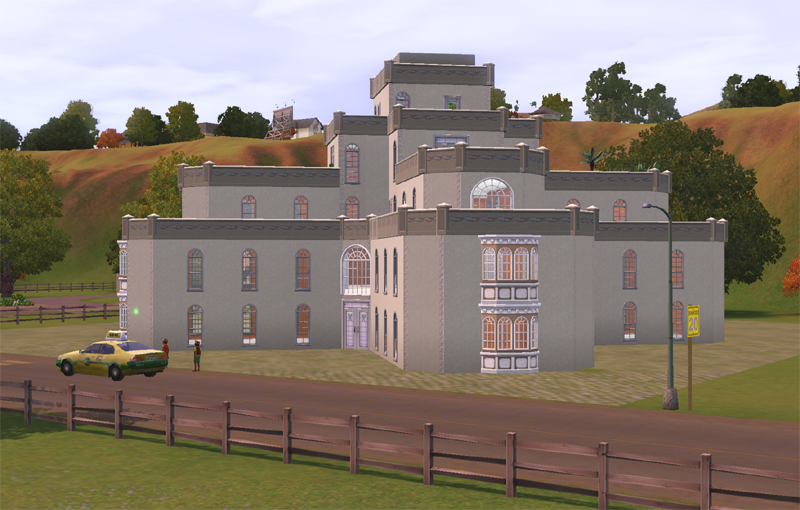 19 March 2013
WOW! THANKS LUCY! How DARE you offer us Sim City 4 Deluxe, a ten year old version of a FAR BETTER game, which most Sim City fans already have, as a sop for breaking Sim City?
17 March 2013
Like many of you, I've been trying to play SimCity, and sometimes succeeding. I made a few notes which you may find helpful.
07 March 2012
More of the Dotcoms. Kimmy 3
16 February
15 February
12 February

9 February
Where Are We Now? A simple little story from Jericho.
4 February
More of the Dotcom Legacy. See Stories or go directly to Chapter 3.
1 February
Senza parole a short Sims 2 photostory.
26 January
25 January
A new Sims 3 Sim to download: Kim Dotcom. And the beginning of his legacy.
23 January
The Edificium Set for Sims 1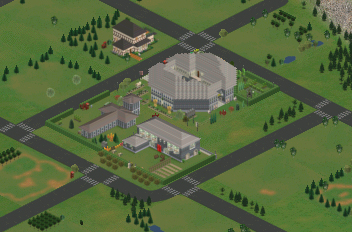 This is a set of three Lots for Sims 1; two are Community and one Residential. Of course you may prefer to use them singly, but they are designed as a set: they were inspired by the wonderful novel by Umberto Eco, which I recently reread, The Name of the Rose. The house is uninhabited; there are some monks' robes available on this site as well, here. The Edificium is really a library but has been modernised a little, with refreshments and a few amusing things to do, and lovely gardens. The Church of St Isidore is in need of some modernisation but functions as a Community Church, happy to cater for weddings. The Dormitory offers comfortable accomodation for an Abbot and five monks. (Or, should you prefer, an Abbess and five nuns!) Click on the image for more.
19 January
After a major computer disaster, some health disasters, and a rotten Christmas, I started playing Sims 1 and 2 again. I made a couple of Sims 1 recolours, added a Maxis Matching page to the Sims 1 Themes pages, and wrote this Sims 2 story. A New Home.
24 December
I remade my Self-Sim again; because of the Sims 3 SelfSim "meme" that's floating around. So you can have five different versions of me, different ages and with different traits.
1 December
25 November
22 November
Mo and Jesslla and Falcon and Barbarella and Snake
15 November
The Auriel story updates! And its sequel, Jan Tellermann, begins.
09 November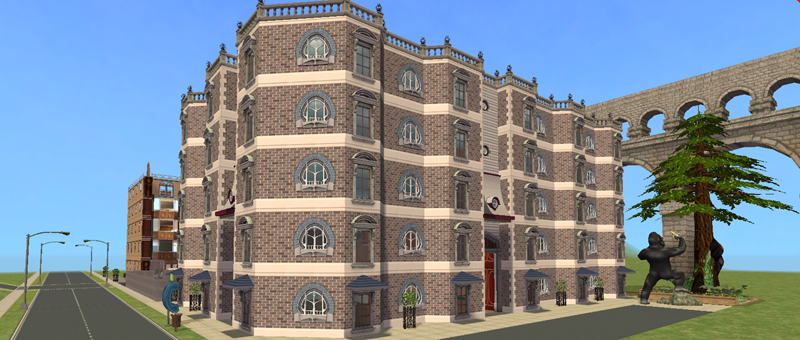 Holabird House, a business opportunity or neighbourhood decor.
08 November

The Witches' Parliament, a new community lot for New Verona. The view from a broom...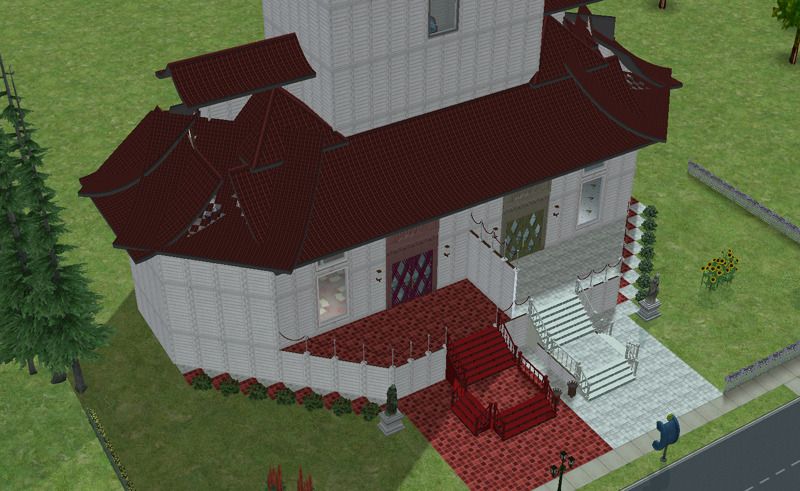 03 November

I'm renovating Verona, and to that end I made some new Fachwerk or Timbered walls.
31 October

I've updated my Sims 2 Apartments page. You might find something of interest there.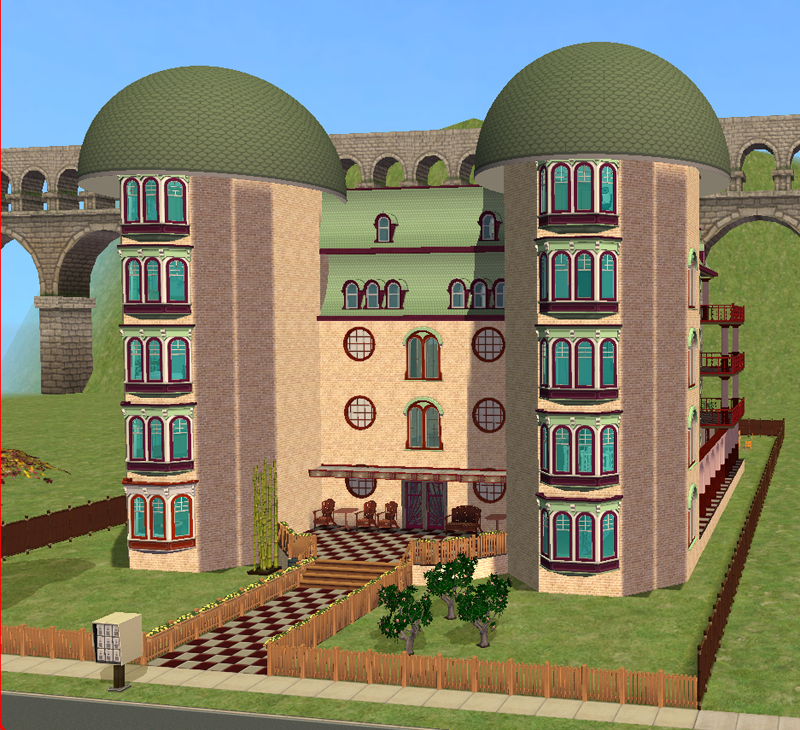 Also, a new build, Cleland Luxury Apartments. I've been working on this building for a long time, and finally have it complete.
18 October

A couple of visits to the Uberhood, today.
A New Look for the Wan Household
14 October

A new build for Sims 2.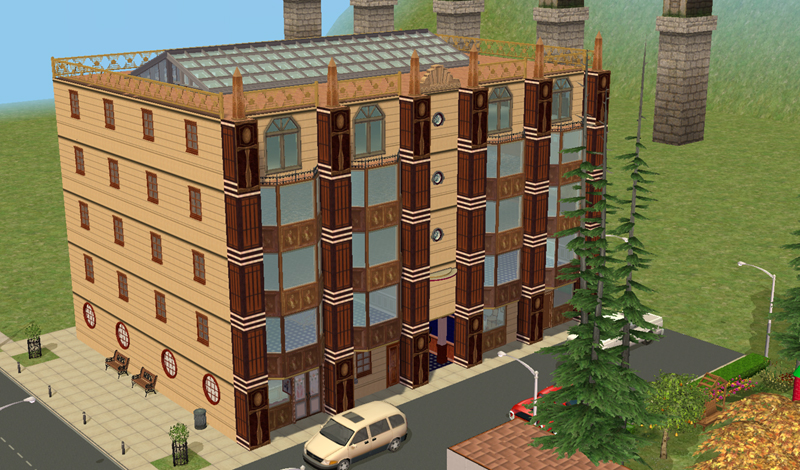 24 September
The next chapter of The Pertwees in Barmy Bay. A sad one. The end of the first generation.
23 September

A few new Sims for your game.
18 September
More of Pescado in the Desert
2 September
The Pertwees are back!
Several updates to their Legacy story, starting here.
25 August
A new story. Pescado in the Desert
15 August

I've been sorting out the buildings in my Sims 2 section and made a new Downloads index which should make them easier to find.
I also made some hair recolours for my Plant Sims.
13 August

I discovered the wonderful meshes by Consort for larger Sims 2 males. You can find them here. I made a recolour of his skin, and some clothing.
9 August

Sita's Constructo Challenge, or, A home for the Newsons.
7 August 2012
The first story from my new Uberhood. From Trailer to Squat - Upwardly Mobile
5 August 2012

Three new terrains for Sims 2. Island Nation, Konigsberg Later and Yelsk.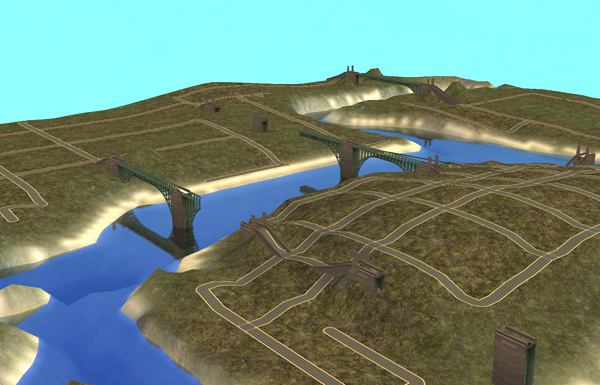 The bridges are MEANT to be broken!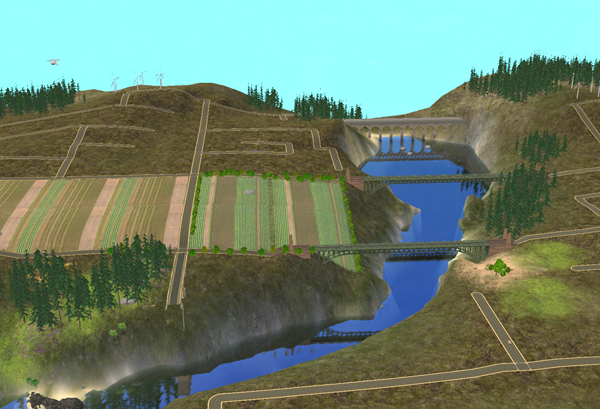 Yelsk
and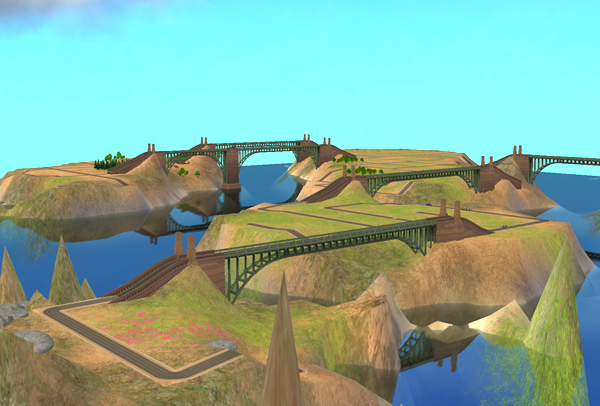 Island Nation.
28 July 2012
The final chapters of Kutto's Bachelor Challenge and the Strangeways Wedding of the Year Album are up.
Sadly, my MATY Sims 2 Hood, Strangeways, appears to be dead now. The Zombie Apocalypse seems to have triumphed; all communications are cut off and there is no more hope.
So we'll leave them with the final quote: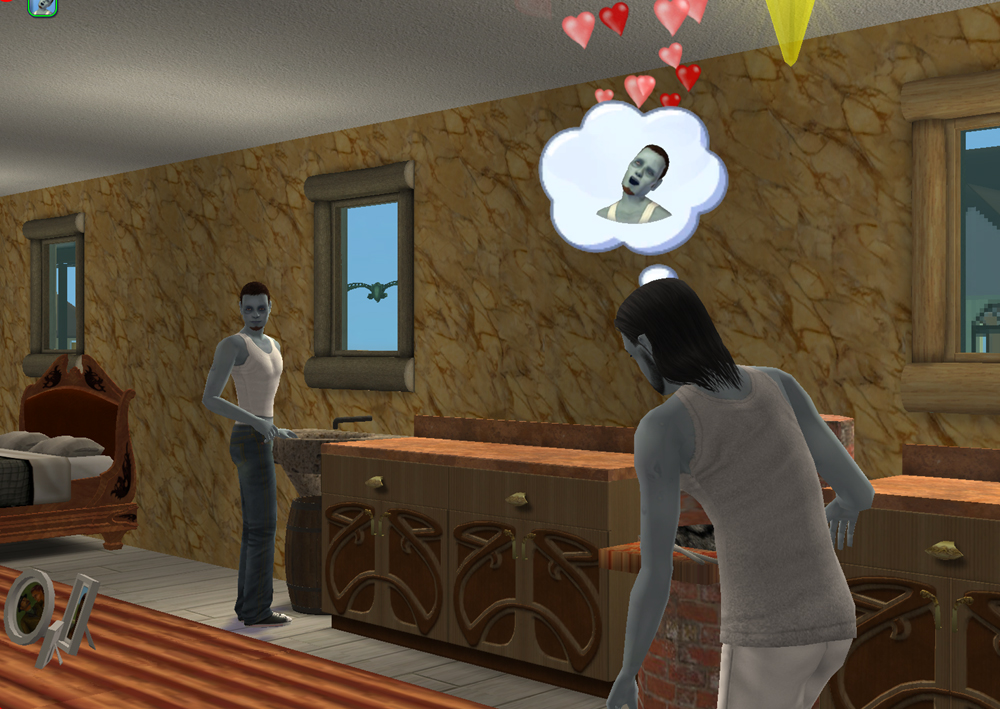 "I like you better already, Jermy."
"That's 'cos I ate your brains."
---
RIP Strangeways.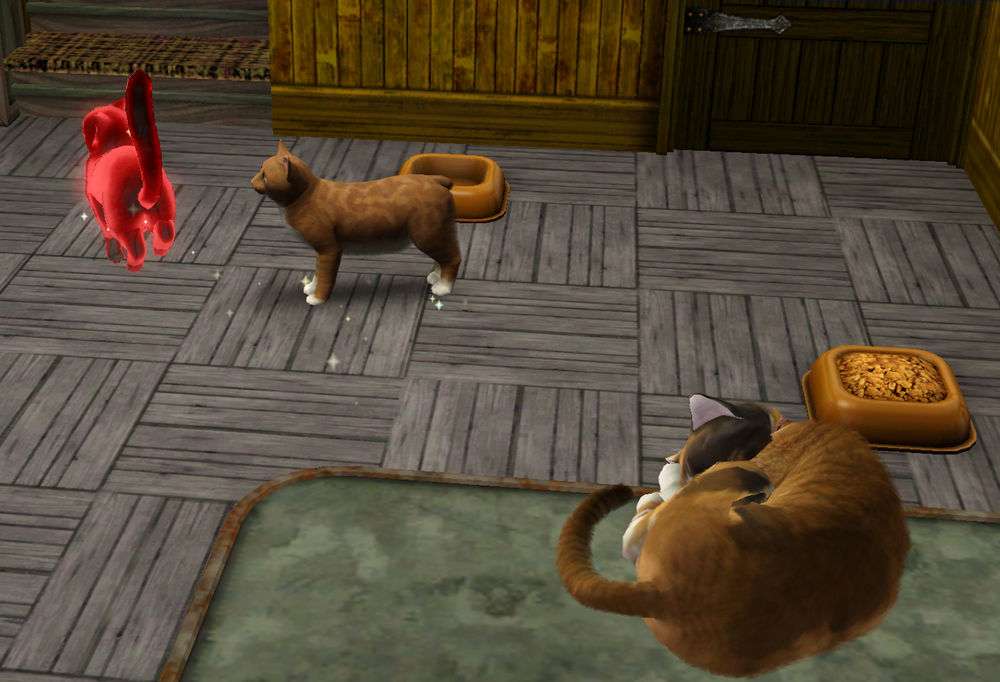 Just a pic of Auntie Pescado's cats.
22 July 2012

A new mansion for Sims 2, modelled on a real, Tudor house in Kent.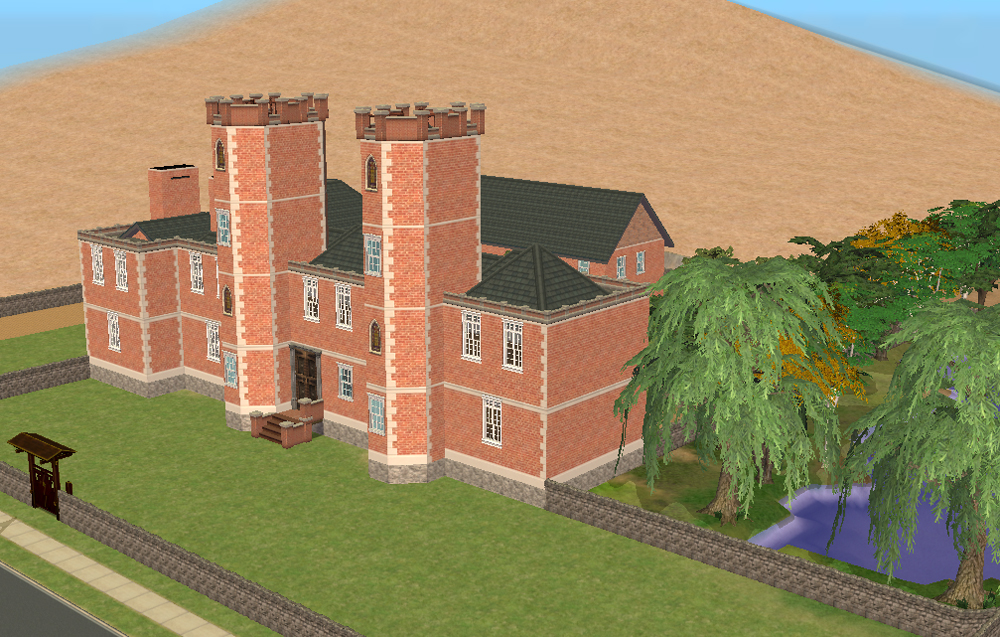 18 July 2012
And the next. Kutto's Bachelor Challenge: Birthdays and a Death
17 July 2012
The next part of Kutto's Bachelor Challenge: In the House
16 July 2012
A new phase in the troubled history of Strangeways:The Further Adventures of Jeromy Craig.
12 July 2012
Well, it's here! Kutto's Bachelor Challenge: The Selection Process
6 July 2012
A couple more stories set in Strangeways. A report from The Asylum and the adventures of Danni and The Soupe Children as Teens, and Green Trepie.
A new story in the Sims 2 Strangeways saga, which has been continuing quietly while I was busy with Sims 3. The Winks Family.
20 June 2012
Another story from Arkham; inspired by Lovecraft. Cheesy Puff in Arkham.
16 June 2012
A new story from a new world. I'm playing Arkham, and the first story from there is about an old favourite of mine, Jeromy Craig.

I made Jeromy downloadable, since I'm playing with him a lot lately and thought you might like to too.
9 June 2012

A new filly, Manzanita.
8 June 2012
27 May 2012
Thursday Evening, Downtown Jericho
And Oona has moved into Barmy Bay.
23 May 2012

The Bunmui Twins. Clearly not identical but very nice to have around.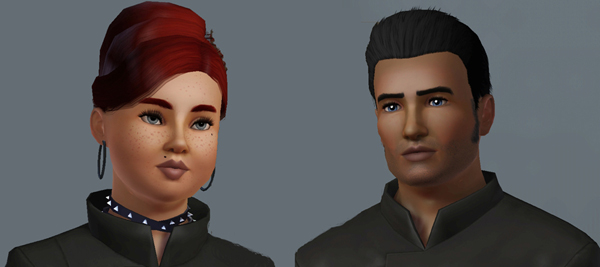 And check out Karin Ell's Rookery and Nadia's Adventures in Jericho, if you haven't seen these stories before.
1 May 2012

The new CornEx Science Research Facility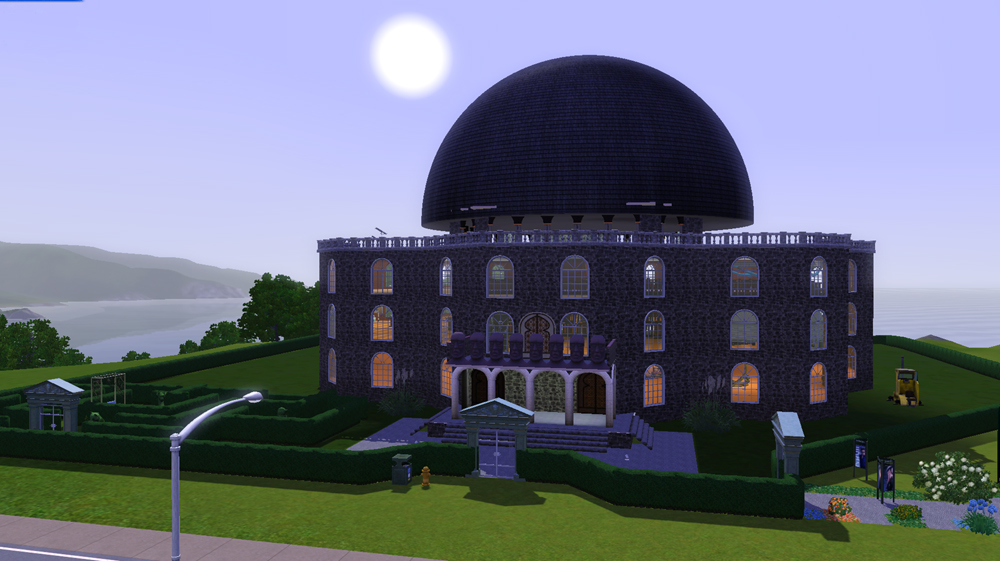 16 April 2012

I have been making some Community lots. Using no CC at all, this is quite challenging.
The Pickel Slug is a work in progress.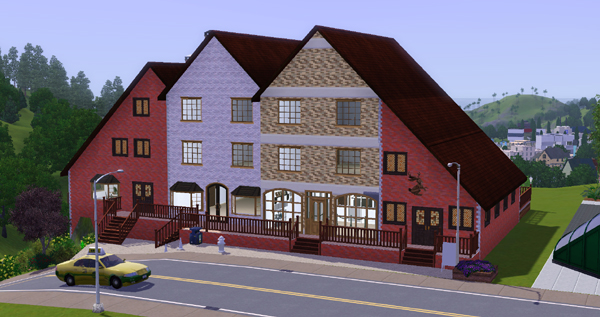 12 April 2012

After a major series of crashes, I'm reinstalling.
But while reinstalling, I made a new Town Hall for Sunset Valley, Sunset Hall.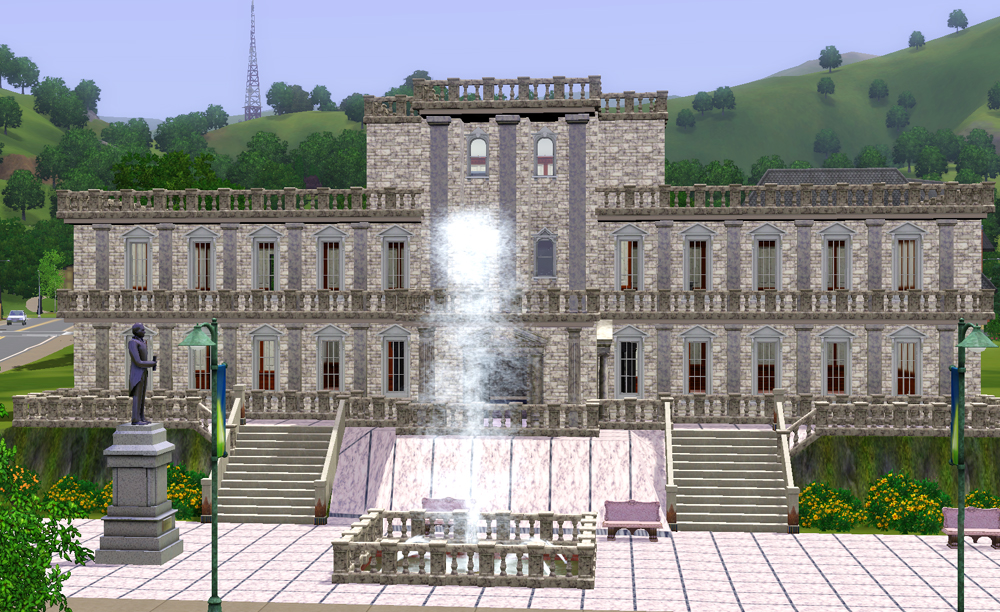 and a new Sim, Sean Pertwee.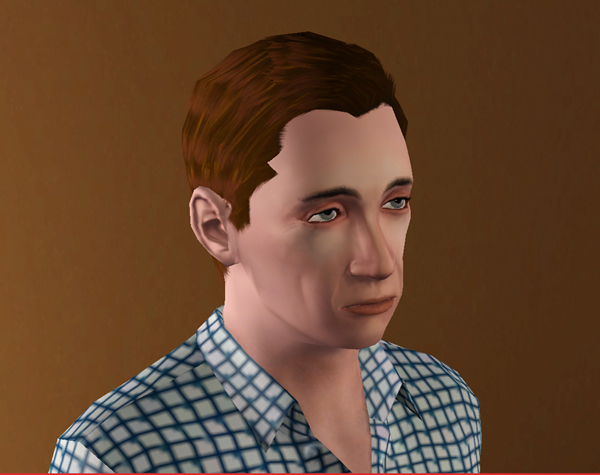 08 April 2004
Snow Bawl's story continues.
04 April 2012
Two more Jericho stories, as RL has given me a little bit of a breather!
02 April 2012
More on the Dailies and their adventures in Jericho:
30 March 2012
Stories: an update on the Dailies in Jericho: Dailies Miscellany. And Tigress Kitten.
12 March 2012
A survivor of the Twinbrook tenetments, and the SimSurvivor Challenge, Motoki now lives in Jericho.
08 March 2012
03 March 2012
18 February 2012
Sim Survivor: The Conclusion!
18 January 2012
RL notwithstanding, I've added a little to Pescado's Appaloosa story.
06 January 2012

I've been working on a Sims 2 Neighbourhood, Brodgar.
The Sims 2 patches were using too much bandwidth so I have put them on Mediafire; please follow the links and let me know if there is any problem.
---
06 December 2011
I added a couple of stories. There are a couple of episodes of my new Sim Survivor story, and an update on Zazazu and her family, who were apparently lost in the Cataclysm.
27 November 2011
.Sutty in Appaloosa The beginnings of a new story.
25 November 2011
A new Sims 3 Community Lot.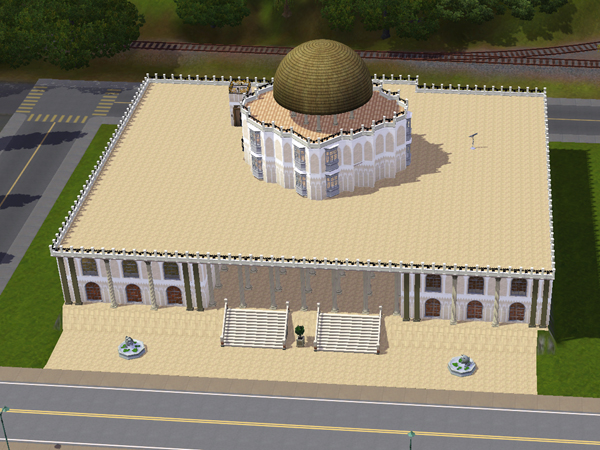 And two new chapters in the Gardiner Legacy! I thought this family were lost when I installed Generations but have finally retrieved them - thanks to all those who were patient enough to explain how and help!
Felicia and Don Lothario-Gardiner
and
1 November 2011
A new story. Events at 3 Cover Up Road.
29 October 2011
A small update to the story of Val Brynne.
25 October 2011
A small update today with a new Sim, Tita Lights, and the beginning of a new Sims 2 story, Oboeblue.
4 October 2011
Updated with more of Brynne and Darren's story, and Clutzy.
1 October 2011
Here is the next instalment of the antics of the students at Craig Dorm.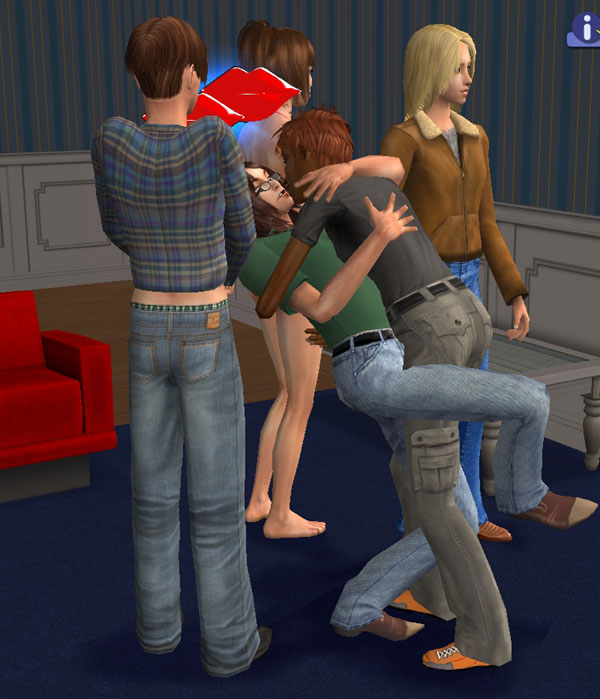 30 September 2011
I've made some pictures of the Strangeways Hood (the place my Sims 2 MATYzens live in) and the next chapter of Witch's story here.
17 September 2011
A few more Sims 2 clothes. A couple more AM TShirts for Jeebus, and some dancewear for my dance troupe.
14 September 2011
I made a few new Tshirts and gymwear for my nerdy Sims 2 guys.
10 September 2011
A few more stories from StrangeMATYTown.
7 September 2011
Synyards, a real Tudor house.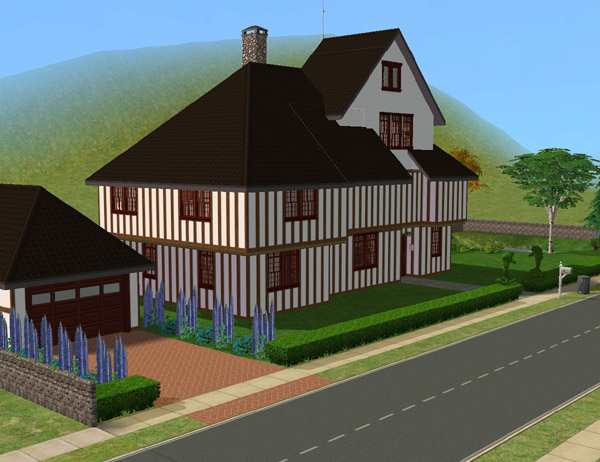 1 September 2011
Gulbenkian, my entry for the Starr's Fixer-Upper challenge on N99.
31 August 2011
Slowly reinstalling. I do not know yet whether I will be able to rebuild my Sims 3 worlds and continue the stories.
Meanwhile, I have some Sims 2 stories for you and tidied up the Sims 2 Stories index. The stories of Witch and Omri Chan are bran new, Rhayden and the Soup Children you may have seen before. More are on the way!
25 August 2011
Well, it appears that EA got it wrong big-time with Generations. Now that I have Sims 3 Generations installed, my World Adventures voyages are over. Apparently there's a bug... yadda yadda haven't we heard it all before. So I'm on Sims 3 hiatus for now. I'll still be writing up stories, as I have mountains of pictures to process, but I will be PLAYING Sims 2 again, as I opened that up last night after hours of frustration with Sims 3 and it WORKS deliciously, straight away, complete with all my downloads and hacks! I intend to make some clothes and some houses, and most likely some Sims, which will appear here quite soon. Sims 2 is not my FIRST love, as all Sims 1 Simmers will understand, but in many ways still the best.
13 August 2011
I've added a few more of my stories from Twinbrook: Rufio, Meggie, the Social Trailer and the Twinbrook Detention Centre.
6 August 2011
Another chapter for the stories of the Brokes and of Hunter Cottoneye.
4 August 2011
At last, an update to the story of the Renzella family in Bridgeport. Starts with Giovanni and Morrigan
29 July 2011
Another chapter of the Kewian family's story: Kewians in Simsville. Also Young Pescado in Twinbrook, and the first chapter of Hunter Cottoneye's story.
Generations is patched and working well, I was uneasy about the Invisible Friends and Pranking but so far am enjoying the EP.
26 July 2011
A new house, for Sims 3. very English, with plenty of room to expand. Mowbray House.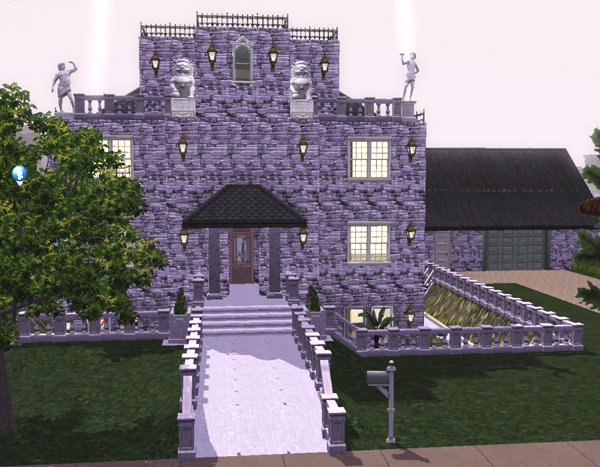 21 July 2011
OK I got Generations... so far playing without any CC at all, even Store, it looks good, runs well. Cross fingers!
I made a Tudor house, as someone requested one. Yes, as a purist I know the windows are too modern but that was what the Simmies wanted - more light! they said... You could always replace them with smaller ones.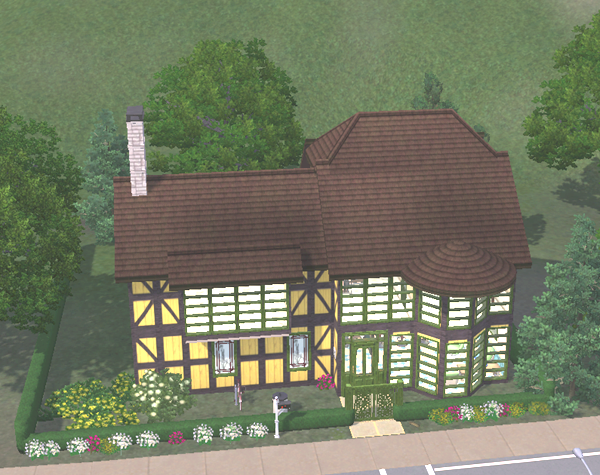 16 July 2011
Blog.
14 July 2011
After recovering from a nasty crash and the sinking of the Toronto Islands (this world just disappeared without trace from my game!) I have a few more stories from the Forum Hoods, including Fairlight's and Ella's tales.
9 July 2011
I've added another Royal: Camilla. Here are the firstfruits of that World.
8 July 2011
I have new Sims 3 Sims for your delectation. here are Dodi Fayed and Sarah Ferguson.
2 July 2011
Zazazu, another story of my Twinbrook trailer folk. Also more of Spock Block's domestic adventure.
1 July 2011
I've taken a big step. Adding a Donation button to this site is something I've avoided for many years. But of course we are in a recession, and I'm apparently unemployable these days. Though we host the site ourselves, it is not free and as I no longer have income of my own to back it... I am not offering donation gifts, but if you drop me a line, I do make requests (Houses, Community Lots and Custom and Self-Sims) and would love to thank you that way! (of course once you receive them, as with anything I make, they are yours to share, modify and do whatever you like with!)
I seem to be on a building jag, so look out for more goodies very soon.
29 June 2011
Soms Sims 3 buildings:
A very simple Tiny Townhouse and Double Townhouse, European style, for those Sims who are city dwellers but don't like apartments.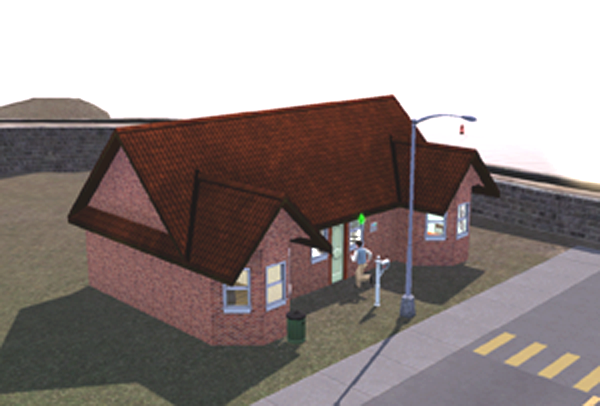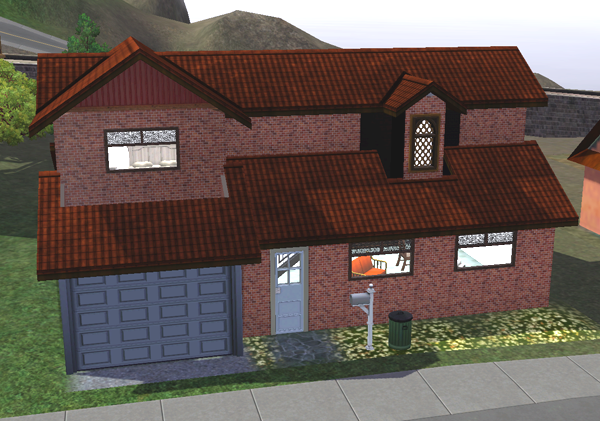 Also, seen here nestled under Bridgeport's bridge, the brand spanking new Herald Offices.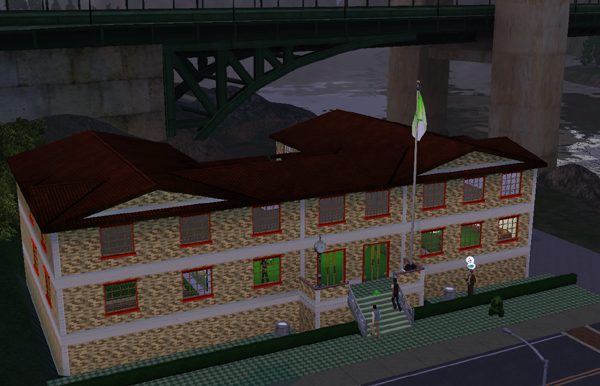 This is a community Lot replacement.
25 June 2011
Another new Sim for Sims 3, Alvin Dutch and his house (for Late Night).
23 June 2011
A new Sim for Sims 3, Rohina Butt, for your delectation.
18 June 2011
Spock Block's story continues.
14 June 2011
More on TSORestoration! TESTERS NEEDED to download and install a basic version of the new client. It's quite complicated to do but helps the effort. If it works, you can get as far as the Create-A-Sim screen. IF you are interested in TSO you should download the client now, while it is still possible - from this link as it's not possible to archive the files and without EA's original Sims Online installation TSOR will never work. And from at least some TSO disks it doesn't work, so download it anyway. And we all know that things have a way of disappearing from the EA site.
10 June 2011
Some more chapters for the Gardiner Legacy story.
02 June 2011
A new Sims 3 character actor for your worlds of famous Sims: Cate Blanchett.
26 May 2011
A new Sims 3 Challenge - the Sims 2 Townhouse challenge from Neighbourhood 99. Claire Ursine and her baby moved in...
And a new story, also from Sunset Valley. Thaddeus George I bought the old, fire-damaged Goth Mansion.
02 May 2011
Exciting news! The TSO Restoration Project is a project to rebuild The Sims Online as, eventually, open-source, free-to-play. It's a community project and they really need good programmers to offer a little of their time to help move it forward; currently they seem to be rebuilding the server code. If you know C++, get over there!
Alphaville Herald has an interesting article and from the ashes tso restoration plans to bring back the sims online
There is more in Agnes' story: Agnes went to Sunset Valley
20 April 2011
Today I have an update to the Gotti Brothers' story The Brothers. And the continuation of the story of Cor Crumplebottom, Agnes' son by Giovanni Gotti.
19 April 2011
A new Sims 2 house! The Steam house.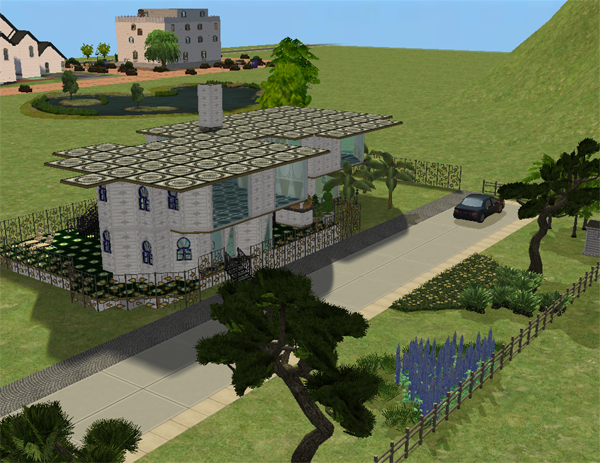 And Larry and Pippsi's Honeymoon in Egypt, the beginning of Jolrei's and Emma's stories.
5 April 2011
OK Sims 1 section is fixed I think. There are a few renumbered and pictured TSO Sims 1 skins here, will be more soon.
I'm working on a Sims 1 challenge for CTOccasions, you can find out more about it here.
31 March 2011
I've been working on numbering and making pictures of the Sims 1 skins from The Sims Online. And rebuilding this web which - developed major problems. Should be back soon. Meanwhile, have a look at these.
Some Sims videos released recently
26 March 2011
Site is undergoing some pretty major maintenance so some links might break - if you can't find anything please email me (sita@simechoes.org).
16 March 2011
I started The Agnes Challenge.
14 March 2011
Rhapsody in Chinese challenge now completed.
10 March 2011
I started a simple blog of my Simming activities.
Some pictures from my Sims 3 World building.
And a new Sims 3 Sim: Chiyoko Fujiwara who is attempting the Rhapsody in Blue challenge as Rhapsody in Chinese.
8 March 2011
Bluesage called my attention to my Sims 1 Themes pages, so I updated them. Sadly, many Sims 1 sites have departed, but there are still many many good ones - and much of the Sims 1 material has been saved and hosted in a variety of places, including Yahoo Groups. If you are looking for a particular item, I would highly recomment the

Where can I Find forum.
Meanwhile, I'm building a world for Sims 3.
2 March 2011
Fixed some links on the Sims 1 part of the site. If you see any I missed please Contact me!
Some updates to Stories; the McDark story in particular. There may well be several children with red hair in this World.
I don't currently have Sims 1 installed, and am primarily playing Sims 3. This last week I have managed to get Sims 3 Create A World working at LONG last. It doesn't help that the Help option on the menu bar in CAW points to a defunct page on EA's website... sigh. But thanks to wonderful helpful people, mostly at Neighbourhood 99, I am beginning to understand it and am making a new little world (equivalent to a Neighbourhood in Sims 2 or Sims 1)... watch this space.
26 February 2011
A new Sims 3 Sim, my two versions of the (in)famous JMP of More Awesome Than You. (Young Adult and Elder). Also Mr Garibaldi of Babylon 5.
23 February 2011
There is a wave of immigration to Newton leFade. See Sims 3 Stories.
19 February 2011
The story of the Sample family.
12 February 2011
Spock Block and his Monotone House
9 February 2011
I've put together a new Lots for Sims 3 page as I now have a grand total of 3 properties for you, with the addition of Gardiner House, complete with a healthy, and wealthy, farm.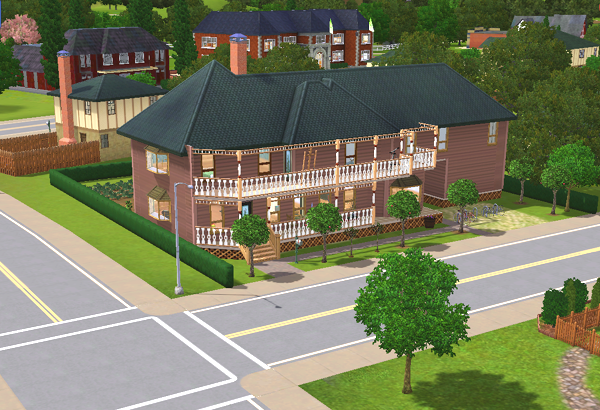 7 February 2011
New Sims 3 Stories page, with the first part of the Gardiner Legacy, including a wedding! and a couple of stories which are from my Forum Hood, and some of which regular readers may have seen before. Enjoy :)
5 February 2011
I've been playing farms. The first outcome of this is a collection of information some might find useful. Gardening and Farming Stories of my farming Gardiner family to follow.
27 January
Larry Hookins' story continues with Larry's Holiday.
14 January 2011
I spent a significant amount of my birthday working on a Sims 3 Challenge for N99. See it here:
09 January 2011
A very Happy New Year! I've been playing with Sims 3. I think a significant part of the gameplay, for me at least, is playing the puzzle of "getting the Sims to work acceptably". Certainly that has been the major part of my "playtime" for quite some years now. Of course, when it IS all working well, it's so sweet... Anyhoo, I now have Sims 3, World Adventures, Ambitions, Late Night and a couple of Stuff Packs installed; and with the help of Pescado's awesomemod and the assistance of the lovely people at Neighbourhood 99, I'm actually at that sweet point at long last, and I have made a couple of things for Sims 3!
So finally we have some Sims 3 downloads.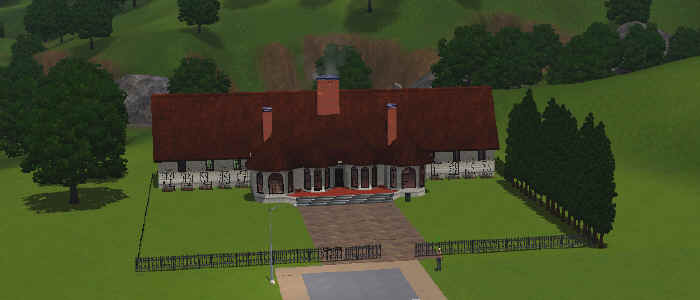 The Gerber House, which I actually made some time ago.
Sutty, also from some time back.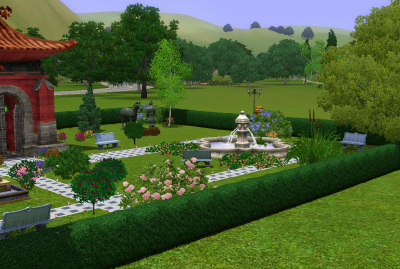 And Bay City Cemetery.
23 December 2010
A new story, specially for the Christmas season. And a very Happy Christmas to you all!
6-8 November 2010
Here are a pair of new homes that took a great deal of time.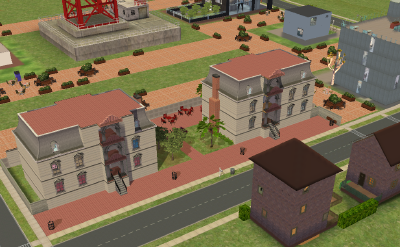 Damerel Street is a multi-occupancy Lot, two medium sized homes on the one Lot, now also available as two rentable homes.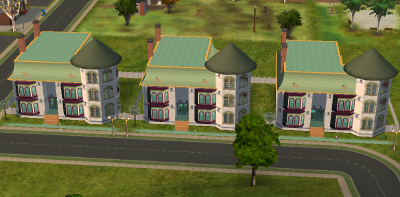 This picture of Pargeter Row is actually a shot of three separate houses, on small Lots, which work quite well as a row in town.
3 November 2010
Today I have added some New Sims 2 Walls and floors.
10 October 2010
Sadly, the Farmer Wants a Wife Challenge will not continue. The game it was in and the Sims are lost in yet another SimQuake; it seems the fault of Windows XP this time. (I can tell you that Gabe did eventually find the love of his life in one Tara Katt... but no pictures.)
But I do have an interesting house for you to play with. Marion Terrace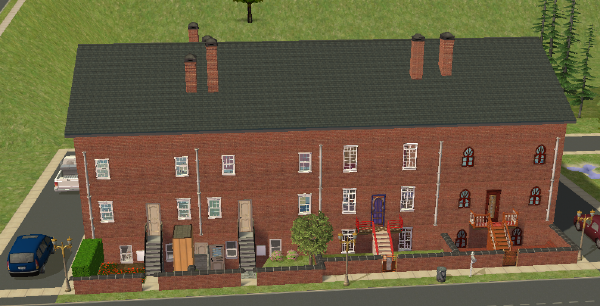 27 July 2010
The Farmer wants a Wife Challenge. Set in Ayodrya, which of the Seven Contestants will win Gabe's heart?
23 July 2010
Today I have some more stories from Ayodrya.
2 July 2010
A new house for Sims 2: Llandudno Blue, also inspired by a photo from last summer.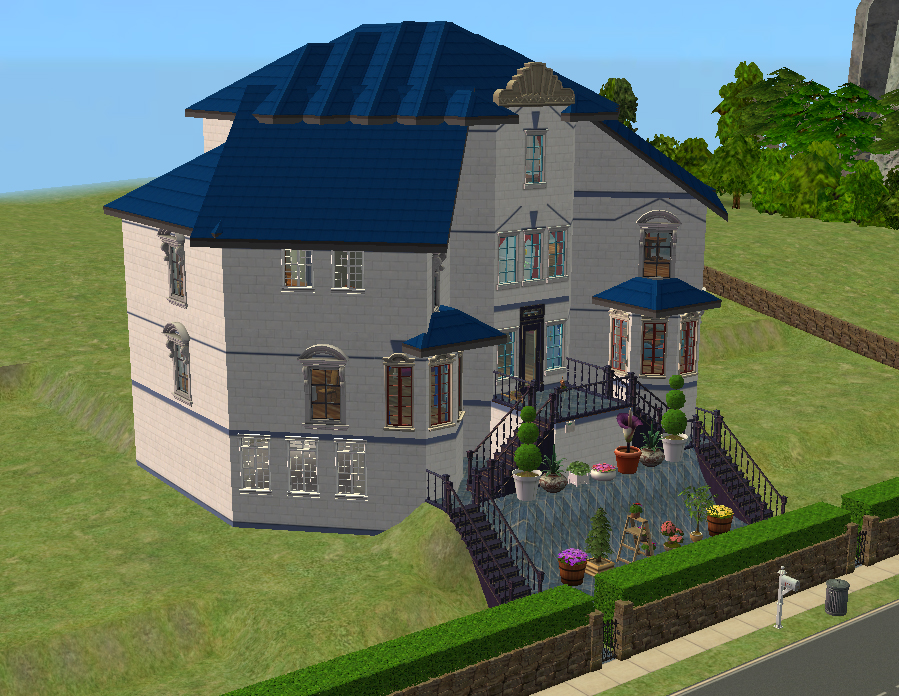 28 June 2010
Looking through some photographs from last summer. Here is a picture of something I would LOVE to be able to build in Sims 1, 2, or 3. I can do it in Second Life though :)
22 June 2010
Some Updates from Ayodrya:
14 June 2010
I've put up a couple of Sims 2 Stories from Ayodhya.
June 2010
Well, I am brave - I reinstalled Sims 3, World Builder and World Adventures. With no CC. We will see.
Meanwhile, for Sims 2, I made the Library, a model of an RL place. Quite a large building that you may like as a Neighbourhood Decoration if you don't have a fast computer, but it is fully furnished and functional.
May 2010
A new house, well, estate really.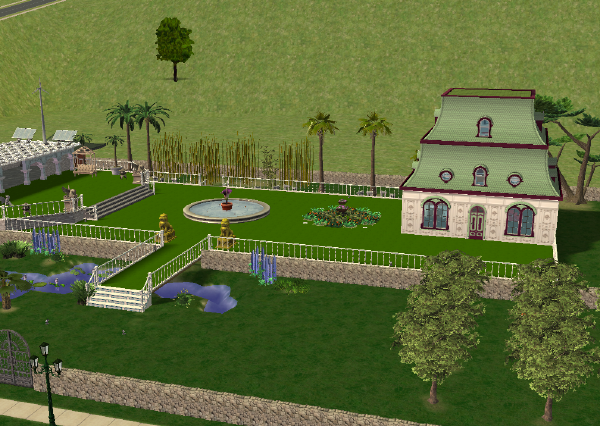 29 April 2010
A little update for you. There are some new clothes for Sims 2.
17 April 2010
NOTICE
It appears that my email address is being spoofed. I received a nasty Trojan in an email message to myself this morning. PLEASE - if you get email from sita@simechoes.org, do NOT open any attachments.
For now, please use my alternate email address, SitaCapak at googlemail.com
30 March 2010
I think the whole site is working now... I have been playing a new Mega Hood (Sims 2) and having lots of fun. Watch out for their stories soon. Meanwhile, I made a couple of shops and a house.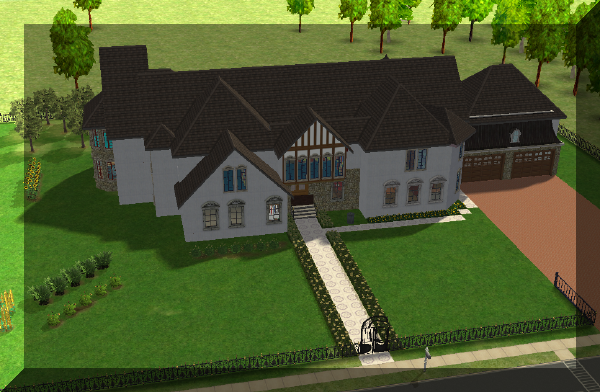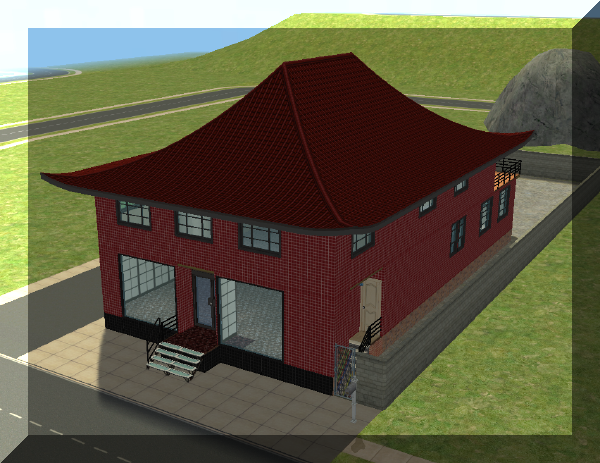 Department Store with Penthousel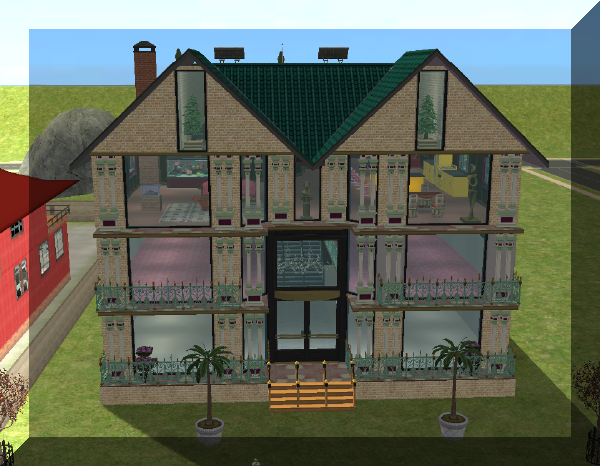 ---
Last updated this page January 6, 2015