Old Updates
2012
Some of the links in here are broken - you can find the stories and downloads by using the main indexes, specially
Index of stories by Sim for Sims 3
1 December
25 November
22 November
Mo and Jesslla and Falcon and Barbarella and Snake
15 November
The Auriel story updates! And its sequel, Jan Tellermann, begins.
09 November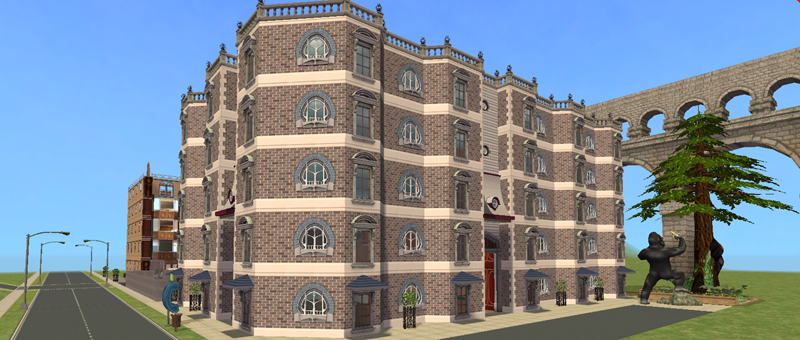 Holabird House, a business opportunity or neighbourhood decor.
08 November

The Witches' Parliament, a new community lot for New Verona. The view from a broom...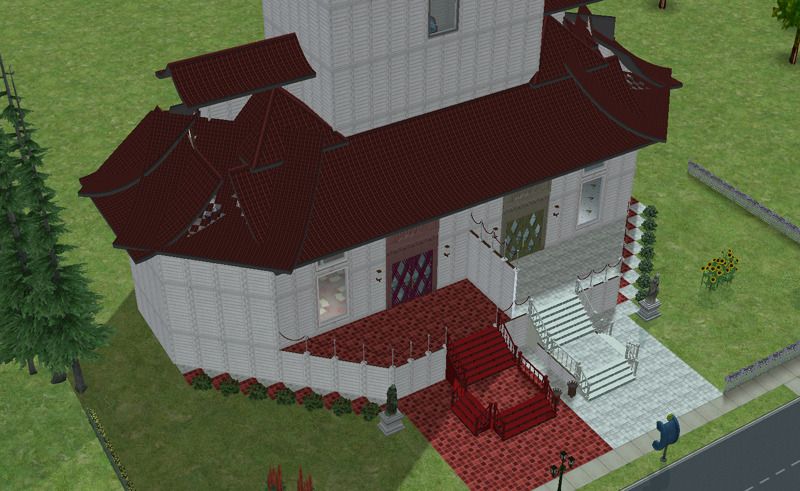 03 November

I'm renovating Verona, and to that end I made some new Fachwerk or Timbered walls.
31 October

I've updated my Sims 2 Apartments page. You might find something of interest there.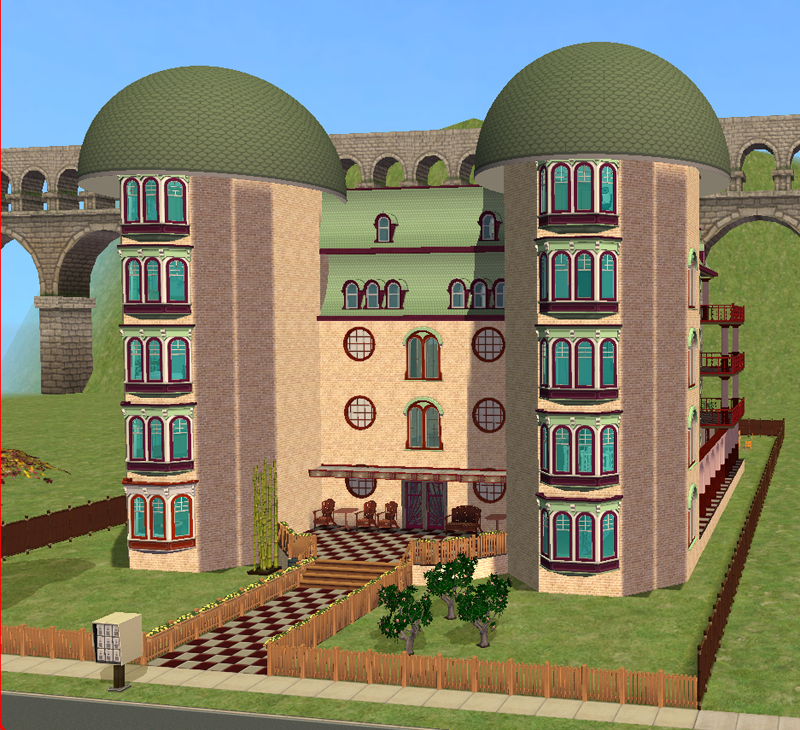 Also, a new build, Cleland Luxury Apartments. I've been working on this building for a long time, and finally have it complete.
18 October

A couple of visits to the Uberhood, today.
A New Look for the Wan Household
14 October

A new build for Sims 2.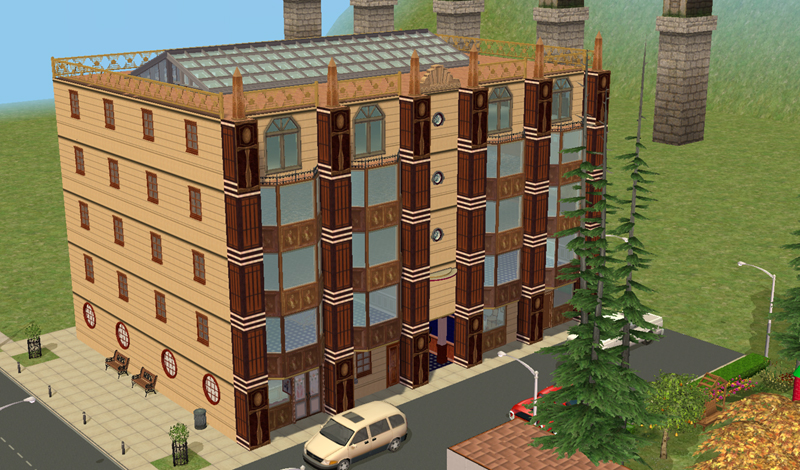 24 September
The next chapter of The Pertwees in Barmy Bay. A sad one. The end of the first generation.
23 September

A few new Sims for your game.
18 September
More of Pescado in the Desert
2 September
The Pertwees are back!
Several updates to their Legacy story, starting here.
25 August
A new story. Pescado in the Desert
15 August

I've been sorting out the buildings in my Sims 2 section and made a new Downloads index which should make them easier to find.
I also made some hair recolours for my Plant Sims.
13 August

I discovered the wonderful meshes by Consort for larger Sims 2 males. You can find them here. I made a recolour of his skin, and some clothing.
9 August

Sita's Constructo Challenge, or, A home for the Newsons.
7 August 2012
The first story from my new Uberhood. From Trailer to Squat - Upwardly Mobile
5 August 2012

Three new terrains for Sims 2. Island Nation, Konigsberg Later and Yelsk.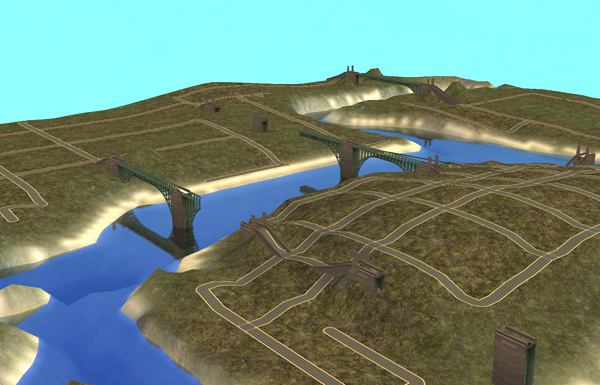 The bridges are MEANT to be broken!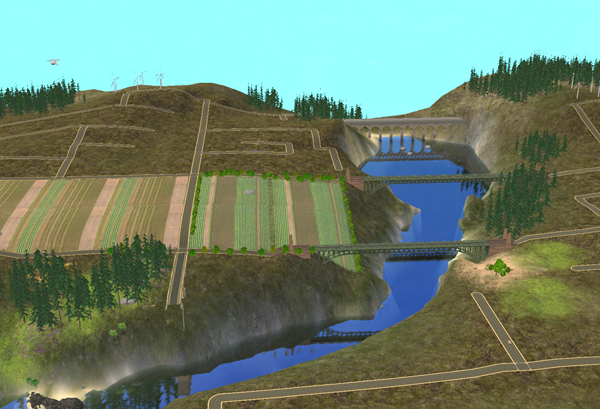 Yelsk
and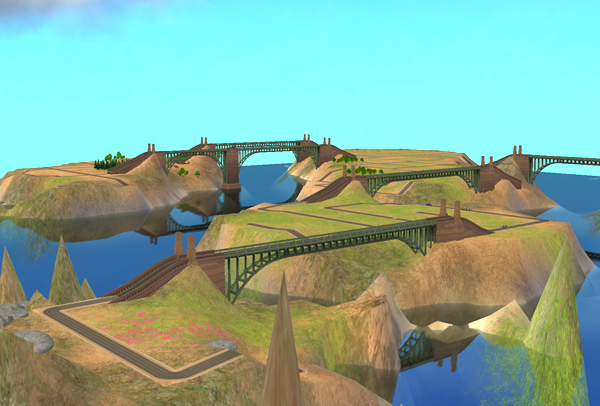 Island Nation.
28 July 2012
The final chapters of Kutto's Bachelor Challenge and the Strangeways Wedding of the Year Album are up.
Sadly, my MATY Sims 2 Hood, Strangeways, appears to be dead now. The Zombie Apocalypse seems to have triumphed; all communications are cut off and there is no more hope.
So we'll leave them with the final quote: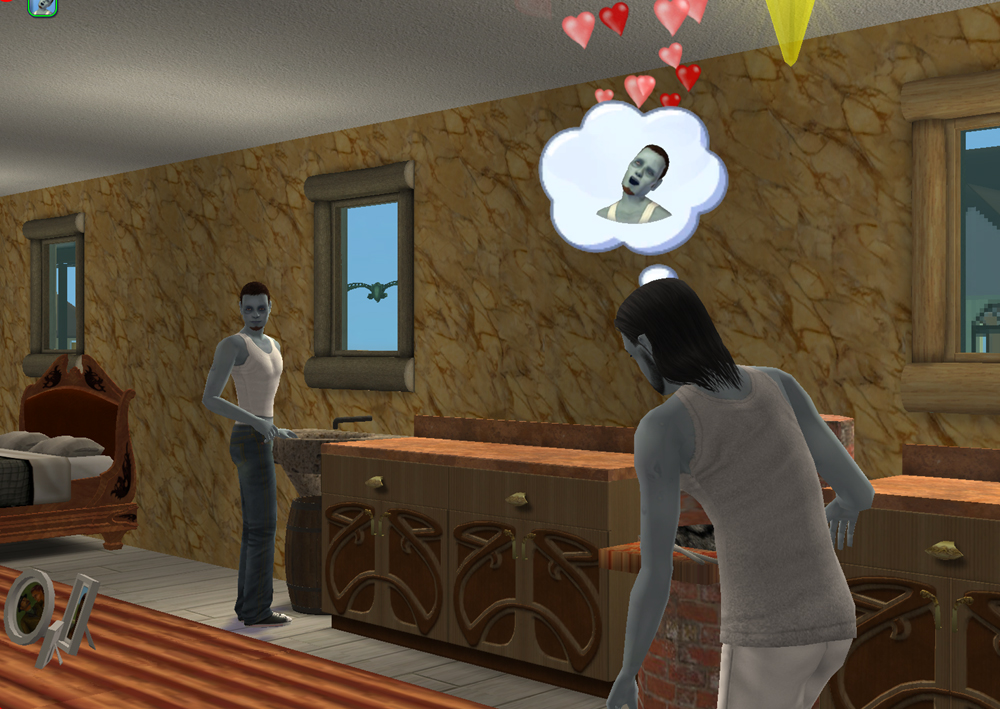 "I like you better already, Jermy."
"That's 'cos I ate your brains."
---
RIP Strangeways.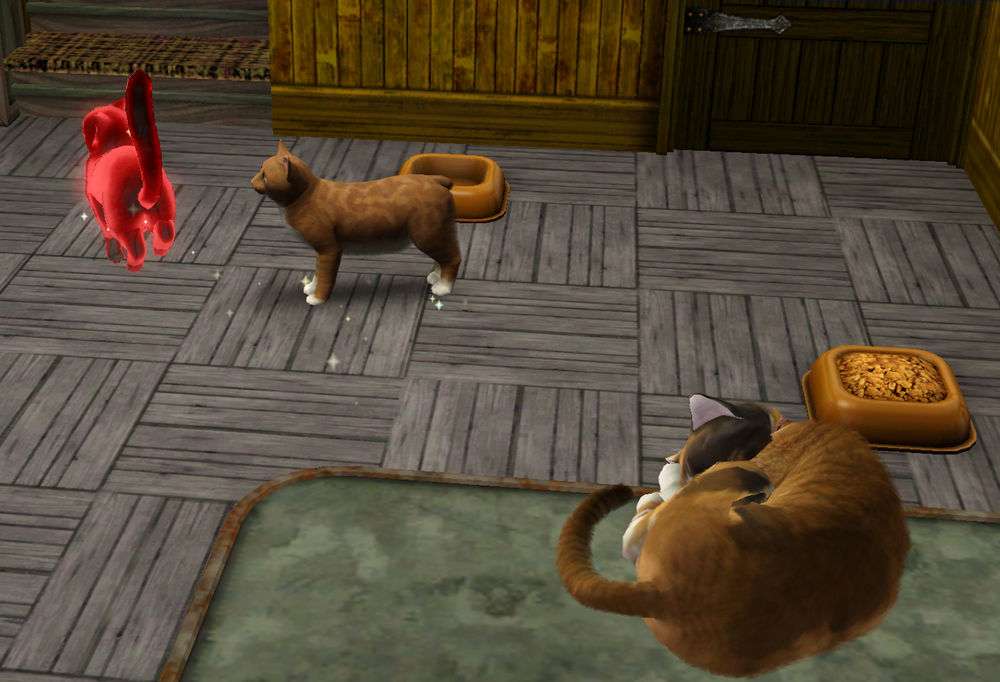 Just a pic of Auntie Pescado's cats.
22 July 2012

A new mansion for Sims 2, modelled on a real, Tudor house in Kent.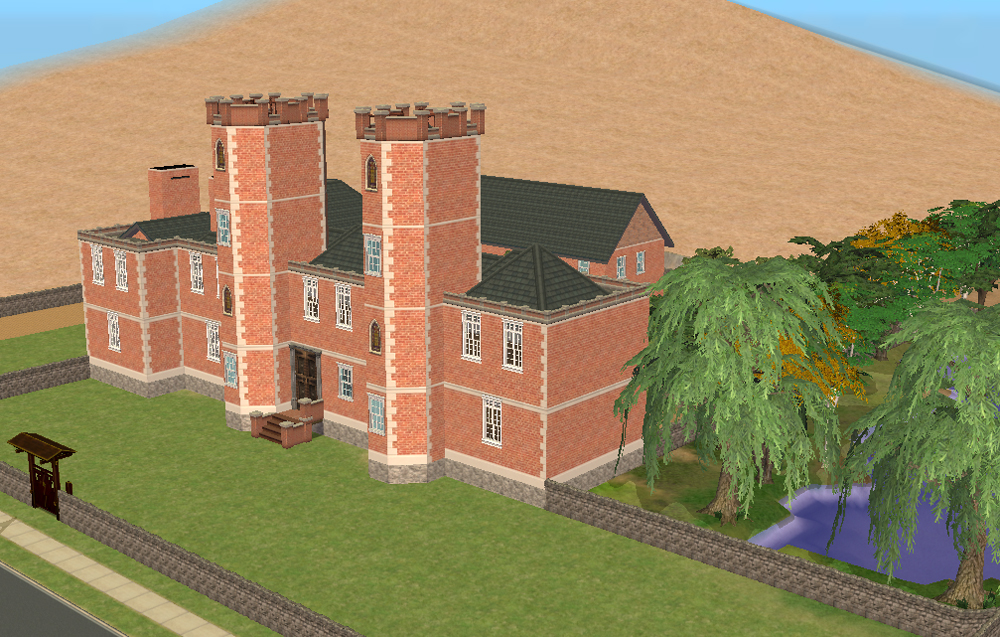 18 July 2012
And the next. Kutto's Bachelor Challenge: Birthdays and a Death
17 July 2012
The next part of Kutto's Bachelor Challenge: In the House
16 July 2012
A new phase in the troubled history of Strangeways:The Further Adventures of Jeromy Craig.
12 July 2012
Well, it's here! Kutto's Bachelor Challenge: The Selection Process
6 July 2012
A couple more stories set in Strangeways. A report from The Asylum and the adventures of Danni and The Soupe Children as Teens, and Green Trepie.
A new story in the Sims 2 Strangeways saga, which has been continuing quietly while I was busy with Sims 3. The Winks Family.
20 June 2012
Another story from Arkham; inspired by Lovecraft. Cheesy Puff in Arkham.
16 June 2012
A new story from a new world. I'm playing Arkham, and the first story from there is about an old favourite of mine, Jeromy Craig.

I made Jeromy downloadable, since I'm playing with him a lot lately and thought you might like to too.
9 June 2012

A new filly, Manzanita.
8 June 2012
27 May 2012
Thursday Evening, Downtown Jericho
And Oona has moved into Barmy Bay.
23 May 2012

The Bunmui Twins. Clearly not identical but very nice to have around.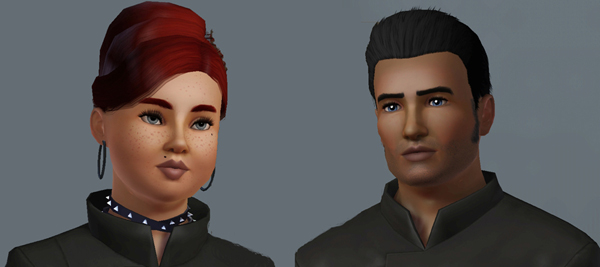 And check out Karin Ell's Rookery and Nadia's Adventures in Jericho, if you haven't seen these stories before.
1 May 2012

The new CornEx Science Research Facility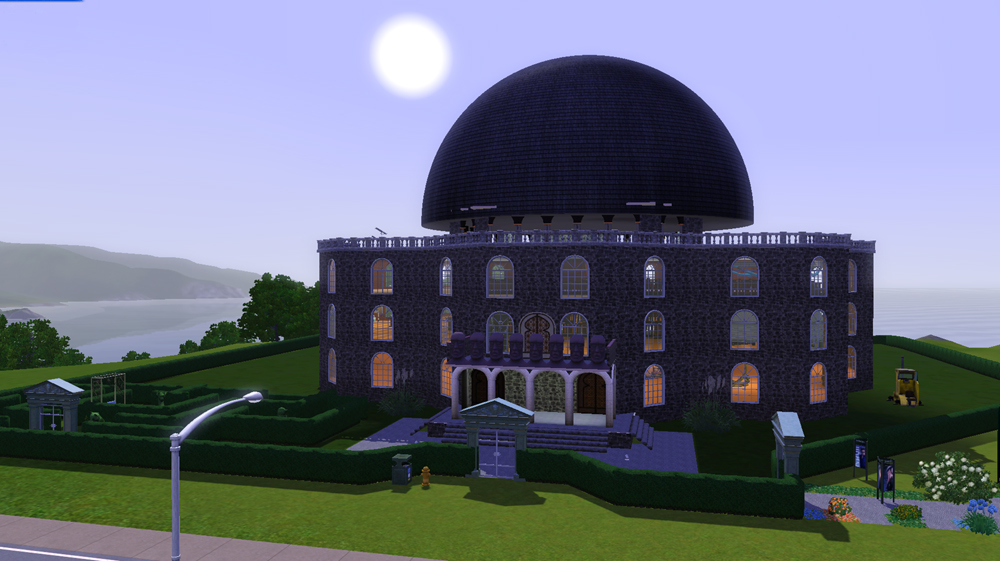 16 April 2012

I have been making some Community lots. Using no CC at all, this is quite challenging.
The Pickel Slug is a work in progress.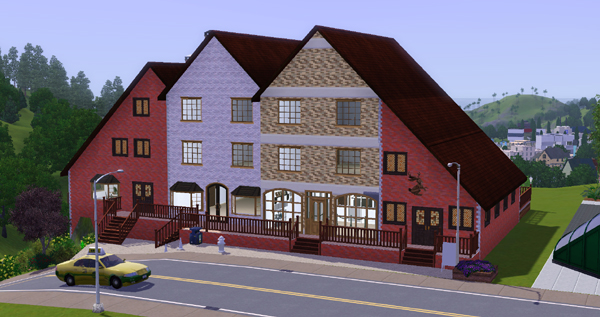 12 April 2012

After a major series of crashes, I'm reinstalling.
But while reinstalling, I made a new Town Hall for Sunset Valley, Sunset Hall.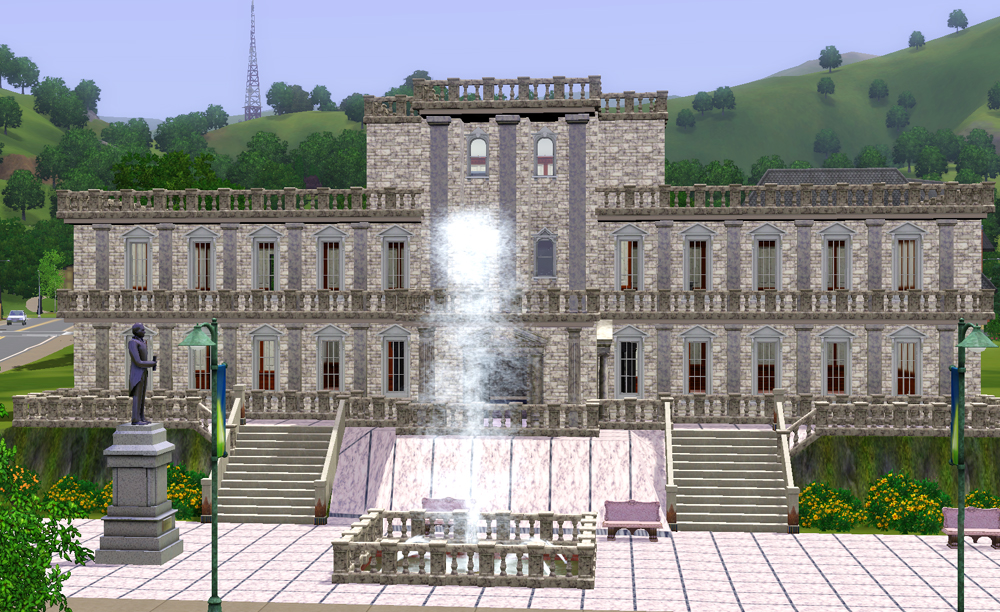 and a new Sim, Sean Pertwee.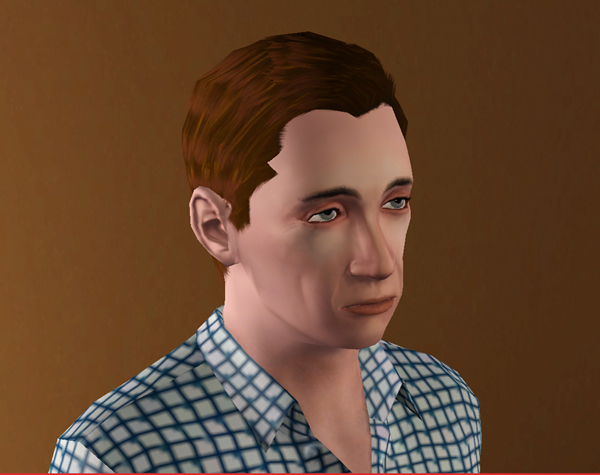 08 April 2004
Snow Bawl's story continues.
04 April 2012
Two more Jericho stories, as RL has given me a little bit of a breather!
02 April 2012
More on the Dailies and their adventures in Jericho:
30 March 2012
Stories: an update on the Dailies in Jericho: Dailies Miscellany. And Tigress Kitten.
12 March 2012
A survivor of the Twinbrook tenetments, and the SimSurvivor Challenge, Motoki now lives in Jericho.
08 March 2012
03 March 2012
18 February 2012
Sim Survivor: The Conclusion!
18 January 2012
RL notwithstanding, I've added a little to Pescado's Appaloosa story.
06 January 2012

I've been working on a Sims 2 Neighbourhood, Brodgar.
The Sims 2 patches were using too much bandwidth so I have put them on Mediafire; please follow the links and let me know if there is any problem.
---
2011
06 December 2011
I added a couple of stories. There are a couple of episodes of my new Sim Survivor story, and an update on Zazazu and her family, who were apparently lost in the Cataclysm.
27 November 2011
.Sutty in Appaloosa The beginnings of a new story.
25 November 2011
A new Sims 3 Community Lot.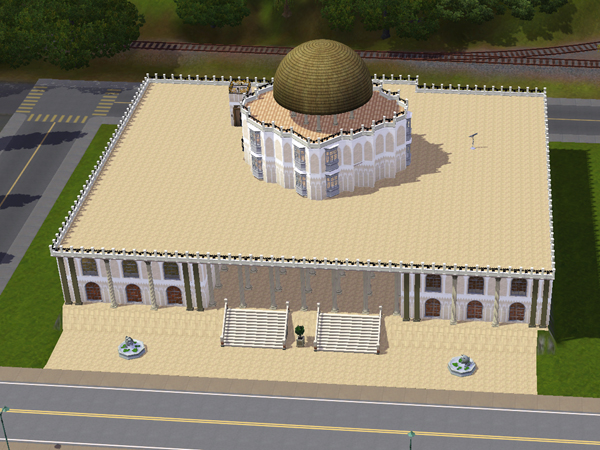 And two new chapters in the Gardiner Legacy! I thought this family were lost when I installed Generations but have finally retrieved them - thanks to all those who were patient enough to explain how and help!
Felicia and Don Lothario-Gardiner
and
1 November 2011
A new story. Events at 3 Cover Up Road.
29 October 2011
A small update to the story of Val Brynne.
25 October 2011
A small update today with a new Sim, Tita Lights, and the beginning of a new Sims 2 story, Oboeblue.
4 October 2011
Updated with more of Brynne and Darren's story, and Clutzy.
1 October 2011
Here is the next instalment of the antics of the students at Craig Dorm.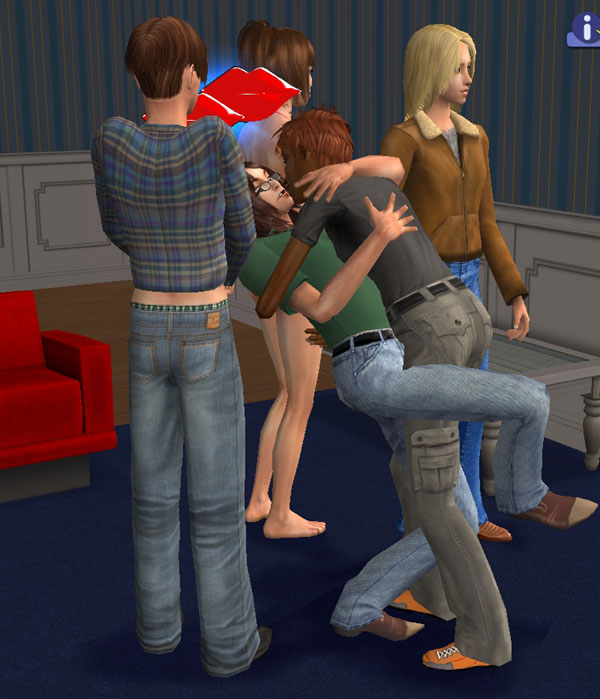 30 September 2011
I've made some pictures of the Strangeways Hood (the place my Sims 2 MATYzens live in) and the next chapter of Witch's story here.
17 September 2011
A few more Sims 2 clothes. A couple more AM TShirts for Jeebus, and some dancewear for my dance troupe.
14 September 2011
I made a few new Tshirts and gymwear for my nerdy Sims 2 guys.
10 September 2011
A few more stories from StrangeMATYTown.
7 September 2011
Synyards, a real Tudor house.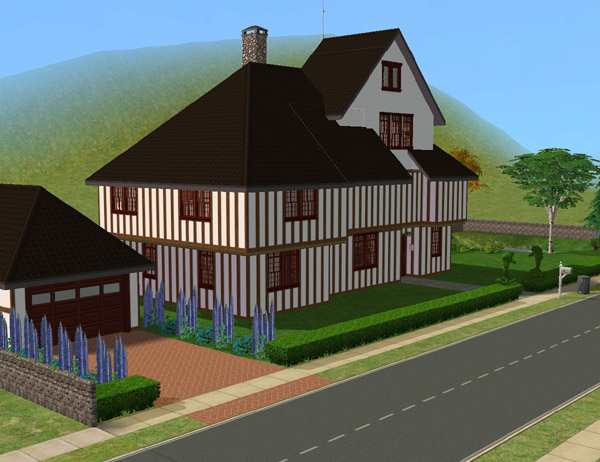 1 September 2011
Gulbenkian, my entry for the Starr's Fixer-Upper challenge on N99.
31 August 2011
Slowly reinstalling. I do not know yet whether I will be able to rebuild my Sims 3 worlds and continue the stories.
Meanwhile, I have some Sims 2 stories for you and tidied up the Sims 2 Stories index. The stories of Witch and Omri Chan are bran new, Rhayden and the Soup Children you may have seen before. More are on the way!
25 August 2011
Well, it appears that EA got it wrong big-time with Generations. Now that I have Sims 3 Generations installed, my World Adventures voyages are over. Apparently there's a bug... yadda yadda haven't we heard it all before. So I'm on Sims 3 hiatus for now. I'll still be writing up stories, as I have mountains of pictures to process, but I will be PLAYING Sims 2 again, as I opened that up last night after hours of frustration with Sims 3 and it WORKS deliciously, straight away, complete with all my downloads and hacks! I intend to make some clothes and some houses, and most likely some Sims, which will appear here quite soon. Sims 2 is not my FIRST love, as all Sims 1 Simmers will understand, but in many ways still the best.
13 August 2011
I've added a few more of my stories from Twinbrook: Rufio, Meggie, the Social Trailer and the Twinbrook Detention Centre.
6 August 2011
Another chapter for the stories of the Brokes and of Hunter Cottoneye.
4 August 2011
At last, an update to the story of the Renzella family in Bridgeport. Starts with Giovanni and Morrigan
29 July 2011
Another chapter of the Kewian family's story: Kewians in Simsville. Also Young Pescado in Twinbrook, and the first chapter of Hunter Cottoneye's story.
Generations is patched and working well, I was uneasy about the Invisible Friends and Pranking but so far am enjoying the EP.
26 July 2011
A new house, for Sims 3. very English, with plenty of room to expand. Mowbray House.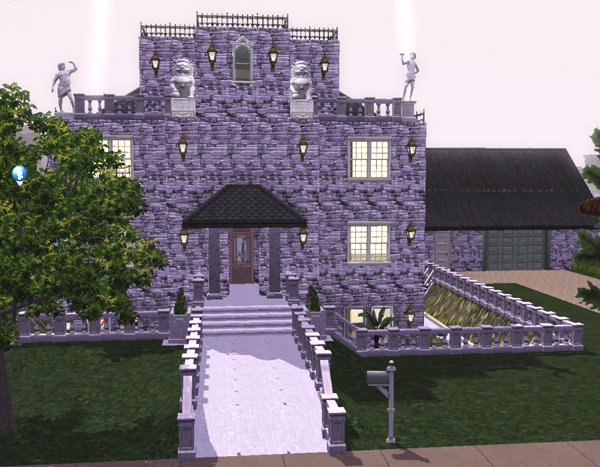 21 July 2011
OK I got Generations... so far playing without any CC at all, even Store, it looks good, runs well. Cross fingers!
I made a Tudor house, as someone requested one. Yes, as a purist I know the windows are too modern but that was what the Simmies wanted - more light! they said... You could always replace them with smaller ones.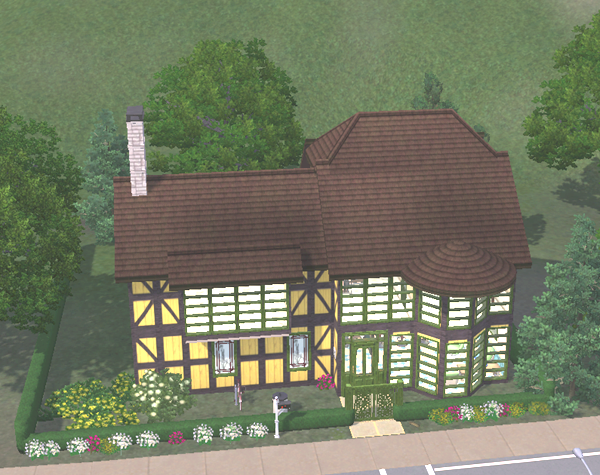 16 July 2011
Blog.
14 July 2011
After recovering from a nasty crash and the sinking of the Toronto Islands (this world just disappeared without trace from my game!) I have a few more stories from the Forum Hoods, including Fairlight's and Ella's tales.
9 July 2011
I've added another Royal: Camilla. Here are the firstfruits of that World.
8 July 2011
I have new Sims 3 Sims for your delectation. here are Dodi Fayed and Sarah Ferguson.
2 July 2011
Zazazu, another story of my Twinbrook trailer folk. Also more of Spock Block's domestic adventure.
1 July 2011
I've taken a big step. Adding a Donation button to this site is something I've avoided for many years. But of course we are in a recession, and I'm apparently unemployable these days. Though we host the site ourselves, it is not free and as I no longer have income of my own to back it... I am not offering donation gifts, but if you drop me a line, I do make requests (Houses, Community Lots and Custom and Self-Sims) and would love to thank you that way! (of course once you receive them, as with anything I make, they are yours to share, modify and do whatever you like with!)
I seem to be on a building jag, so look out for more goodies very soon.
29 June 2011
Soms Sims 3 buildings:
A very simple Tiny Townhouse and Double Townhouse, European style, for those Sims who are city dwellers but don't like apartments.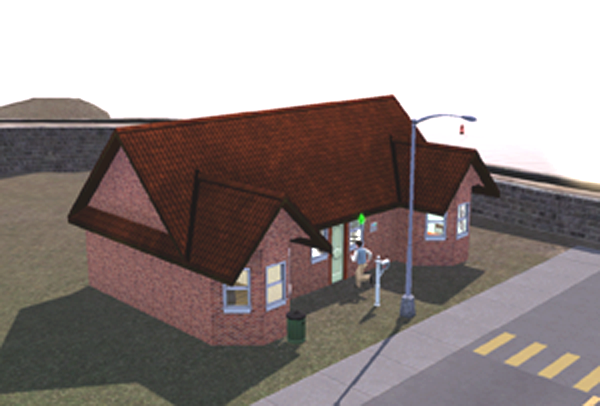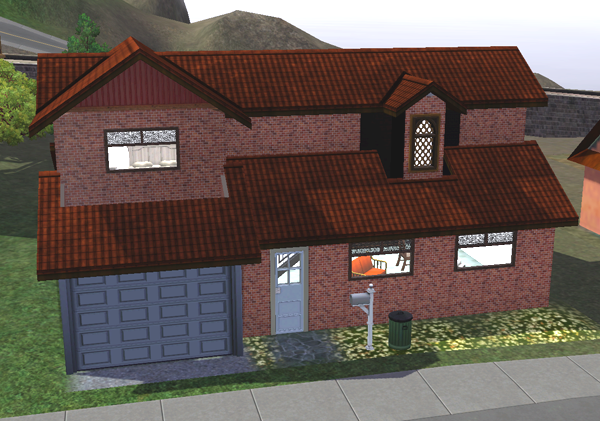 Also, seen here nestled under Bridgeport's bridge, the brand spanking new Herald Offices.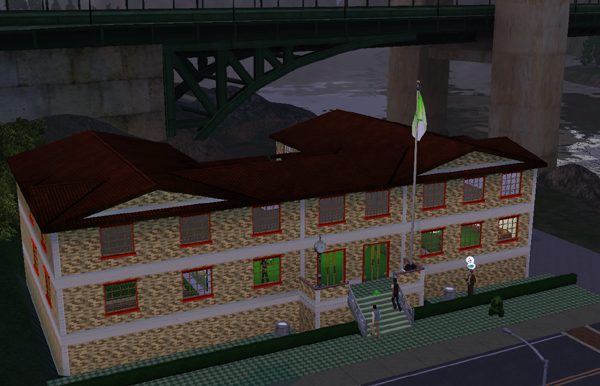 This is a community Lot replacement.
25 June 2011
Another new Sim for Sims 3, Alvin Dutch and his house (for Late Night).
23 June 2011
A new Sim for Sims 3, Rohina Butt, for your delectation.
18 June 2011
Spock Block's story continues.
14 June 2011
More on TSORestoration! TESTERS NEEDED to download and install a basic version of the new client. It's quite complicated to do but helps the effort. If it works, you can get as far as the Create-A-Sim screen. IF you are interested in TSO you should download the client now, while it is still possible - from this link as it's not possible to archive the files and without EA's original Sims Online installation TSOR will never work. And from at least some TSO disks it doesn't work, so download it anyway. And we all know that things have a way of disappearing from the EA site.
10 June 2011
Some more chapters for the Gardiner Legacy story.
02 June 2011
A new Sims 3 character actor for your worlds of famous Sims: Cate Blanchett.
26 May 2011
A new Sims 3 Challenge - the Sims 2 Townhouse challenge from Neighbourhood 99. Claire Ursine and her baby moved in...
And a new story, also from Sunset Valley. Thaddeus George I bought the old, fire-damaged Goth Mansion.
02 May 2011
Exciting news! The TSO Restoration Project is a project to rebuild The Sims Online as, eventually, open-source, free-to-play. It's a community project and they really need good programmers to offer a little of their time to help move it forward; currently they seem to be rebuilding the server code. If you know C++, get over there!
Alphaville Herald has an interesting article and from the ashes tso restoration plans to bring back the sims online
There is more in Agnes' story: Agnes went to Sunset Valley
20 April 2011
Today I have an update to the Gotti Brothers' story The Brothers. And the continuation of the story of Cor Crumplebottom, Agnes' son by Giovanni Gotti.
19 April 2011
A new Sims 2 house! The Steam house.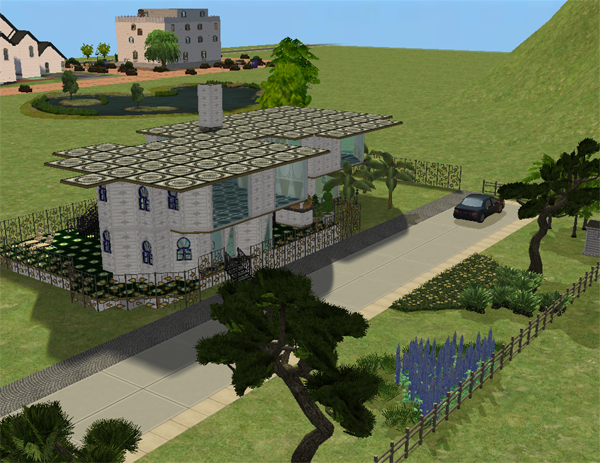 And Larry and Pippsi's Honeymoon in Egypt, the beginning of Jolrei's and Emma's stories.
5 April 2011
OK Sims 1 section is fixed I think. There are a few renumbered and pictured TSO Sims 1 skins here, will be more soon.
I'm working on a Sims 1 challenge for CTOccasions, you can find out more about it here.
31 March 2011
I've been working on numbering and making pictures of the Sims 1 skins from The Sims Online. And rebuilding this web which - developed major problems. Should be back soon. Meanwhile, have a look at these.
Some Sims videos released recently
26 March 2011
Site is undergoing some pretty major maintenance so some links might break - if you can't find anything please email me (sita@simechoes.org).
16 March 2011
I started The Agnes Challenge.
14 March 2011
Rhapsody in Chinese challenge now completed.
10 March 2011
I started a simple blog of my Simming activities.
Some pictures from my Sims 3 World building.
And a new Sims 3 Sim: Chiyoko Fujiwara who is attempting the Rhapsody in Blue challenge as Rhapsody in Chinese.
8 March 2011
Bluesage called my attention to my Sims 1 Themes pages, so I updated them. Sadly, many Sims 1 sites have departed, but there are still many many good ones - and much of the Sims 1 material has been saved and hosted in a variety of places, including Yahoo Groups. If you are looking for a particular item, I would highly recomment the

Where can I Find forum.
Meanwhile, I'm building a world for Sims 3.
2 March 2011
Fixed some links on the Sims 1 part of the site. If you see any I missed please Contact me!
Some updates to Stories; the McDark story in particular. There may well be several children with red hair in this World.
I don't currently have Sims 1 installed, and am primarily playing Sims 3. This last week I have managed to get Sims 3 Create A World working at LONG last. It doesn't help that the Help option on the menu bar in CAW points to a defunct page on EA's website... sigh. But thanks to wonderful helpful people, mostly at Neighbourhood 99, I am beginning to understand it and am making a new little world (equivalent to a Neighbourhood in Sims 2 or Sims 1)... watch this space.
26 February 2011
A new Sims 3 Sim, my two versions of the (in)famous JMP of More Awesome Than You. (Young Adult and Elder). Also Mr Garibaldi of Babylon 5.
23 February 2011
There is a wave of immigration to Newton leFade. See Sims 3 Stories.
19 February 2011
The story of the Sample family.
12 February 2011
Spock Block and his Monotone House
9 February 2011
I've put together a new Lots for Sims 3 page as I now have a grand total of 3 properties for you, with the addition of Gardiner House, complete with a healthy, and wealthy, farm.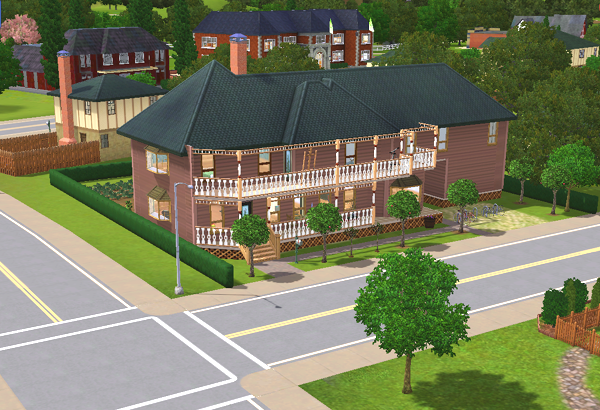 7 February 2011
New Sims 3 Stories page, with the first part of the Gardiner Legacy, including a wedding! and a couple of stories which are from my Forum Hood, and some of which regular readers may have seen before. Enjoy :)
5 February 2011
I've been playing farms. The first outcome of this is a collection of information some might find useful. Gardening and Farming Stories of my farming Gardiner family to follow.
27 January
Larry Hookins' story continues with Larry's Holiday.
14 January 2011
I spent a significant amount of my birthday working on a Sims 3 Challenge for N99. See it here:
09 January 2011
A very Happy New Year! I've been playing with Sims 3. I think a significant part of the gameplay, for me at least, is playing the puzzle of "getting the Sims to work acceptably". Certainly that has been the major part of my "playtime" for quite some years now. Of course, when it IS all working well, it's so sweet... Anyhoo, I now have Sims 3, World Adventures, Ambitions, Late Night and a couple of Stuff Packs installed; and with the help of Pescado's awesomemod and the assistance of the lovely people at Neighbourhood 99, I'm actually at that sweet point at long last, and I have made a couple of things for Sims 3!
So finally we have some Sims 3 downloads.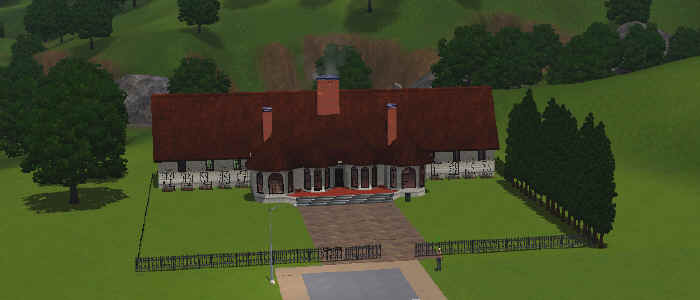 The Gerber House, which I actually made some time ago.
Sutty, also from some time back.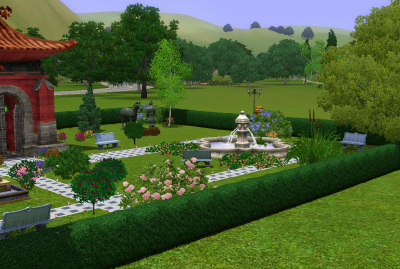 And Bay City Cemetery.
23 December 2010
A new story, specially for the Christmas season. And a very Happy Christmas to you all!
6-8 November 2010
Here are a pair of new homes that took a great deal of time.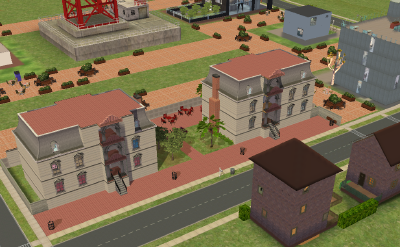 Damerel Street is a multi-occupancy Lot, two medium sized homes on the one Lot, now also available as two rentable homes.
This picture of Pargeter Row is actually a shot of three separate houses, on small Lots, which work quite well as a row in town.
3 November 2010
Today I have added some New Sims 2 Walls and floors.
10 October 2010
Sadly, the Farmer Wants a Wife Challenge will not continue. The game it was in and the Sims are lost in yet another SimQuake; it seems the fault of Windows XP this time. (I can tell you that Gabe did eventually find the love of his life in one Tara Katt... but no pictures.)
But I do have an interesting house for you to play with. Marion Terrace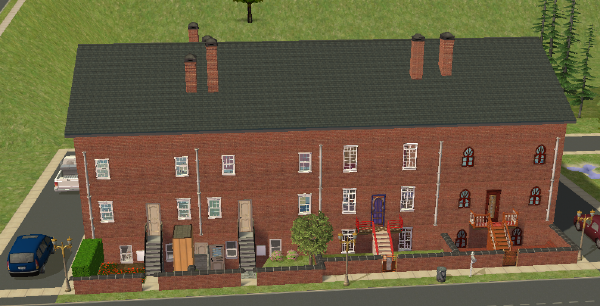 27 July 2010
The Farmer wants a Wife Challenge. Set in Ayodrya, which of the Seven Contestants will win Gabe's heart?
23 July 2010
Today I have some more stories from Ayodrya.
2 July 2010
A new house for Sims 2: Llandudno Blue, also inspired by a photo from last summer.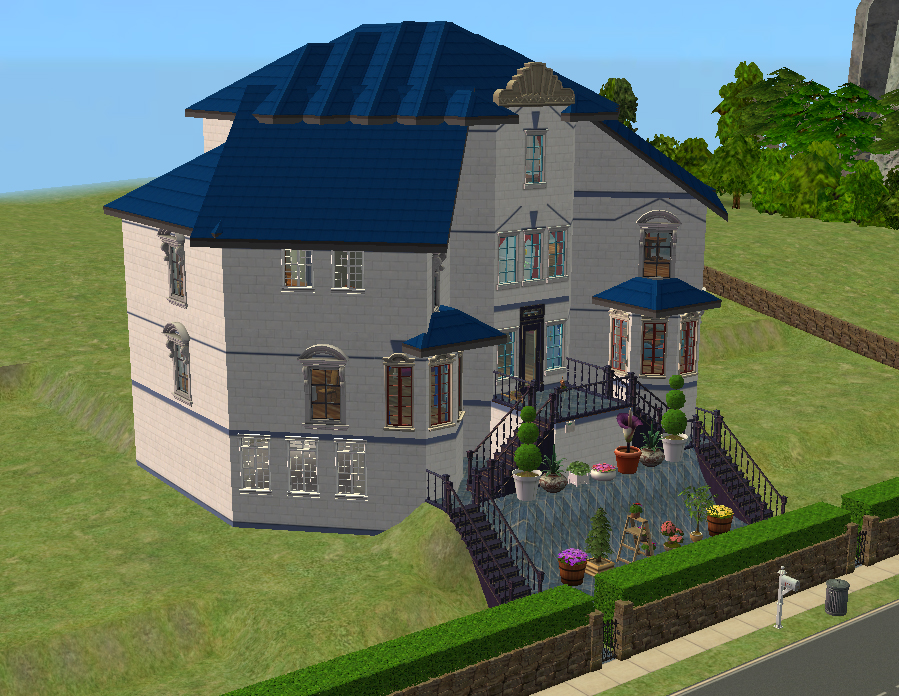 28 June 2010
Looking through some photographs from last summer. Here is a picture of something I would LOVE to be able to build in Sims 1, 2, or 3. I can do it in Second Life though :)
22 June 2010
Some Updates from Ayodrya:
14 June 2010
I've put up a couple of Sims 2 Stories from Ayodhya.
June 2010
Well, I am brave - I reinstalled Sims 3, World Builder and World Adventures. With no CC. We will see.
Meanwhile, for Sims 2, I made the Library, a model of an RL place. Quite a large building that you may like as a Neighbourhood Decoration if you don't have a fast computer, but it is fully furnished and functional.
May 2010
A new house, well, estate really.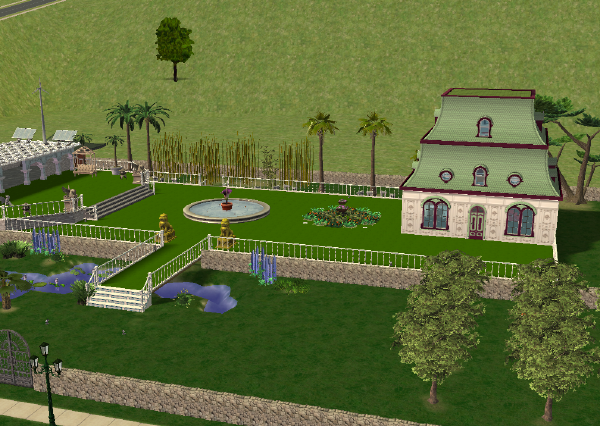 29 April 2010
A little update for you. There are some new clothes for Sims 2.
17 April 2010
NOTICE
It appears that my email address is being spoofed. I received a nasty Trojan in an email message to myself this morning. PLEASE - if you get email from sita@simechoes.org, do NOT open any attachments.
For now, please use my alternate email address, SitaCapak at googlemail.com
30 March 2010
I think the whole site is working now... I have been playing a new Mega Hood (Sims 2) and having lots of fun. Watch out for their stories soon. Meanwhile, I made a couple of shops and a house.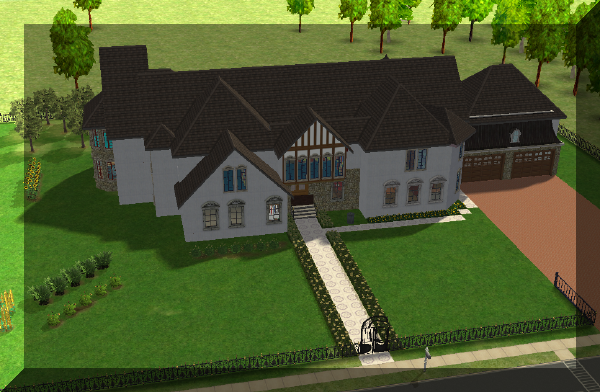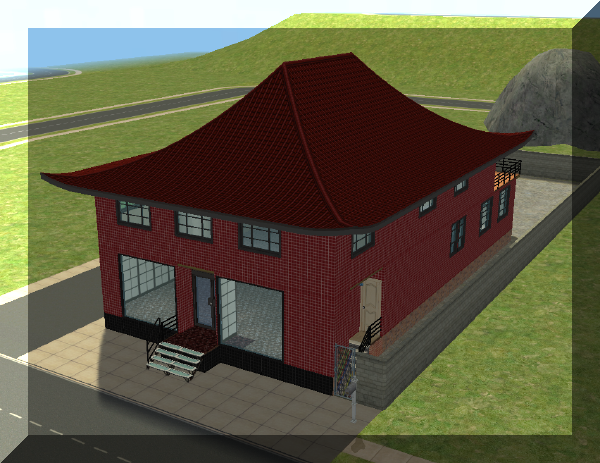 Department Store with Penthousel