Strangeways Herald Spring Special
The wedding of Kutto Prorogue and Rosemary Minouz
Album of The Wedding of the Year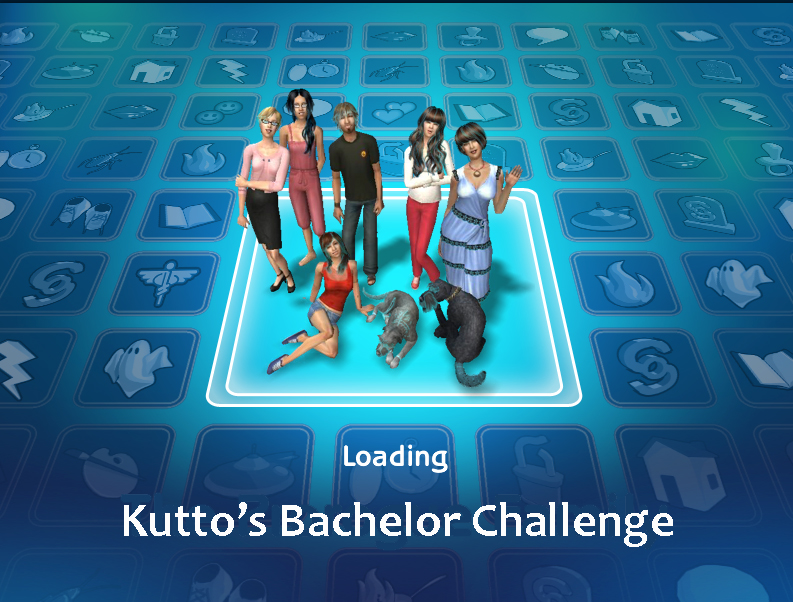 Kutto Prorogue is well known in the Neighbourhood, the manager of the Strangeways Best Building Firm,
responsible for several projects around town, including the house where this wedding took place,
and the offices where the prospective brides were interviewed.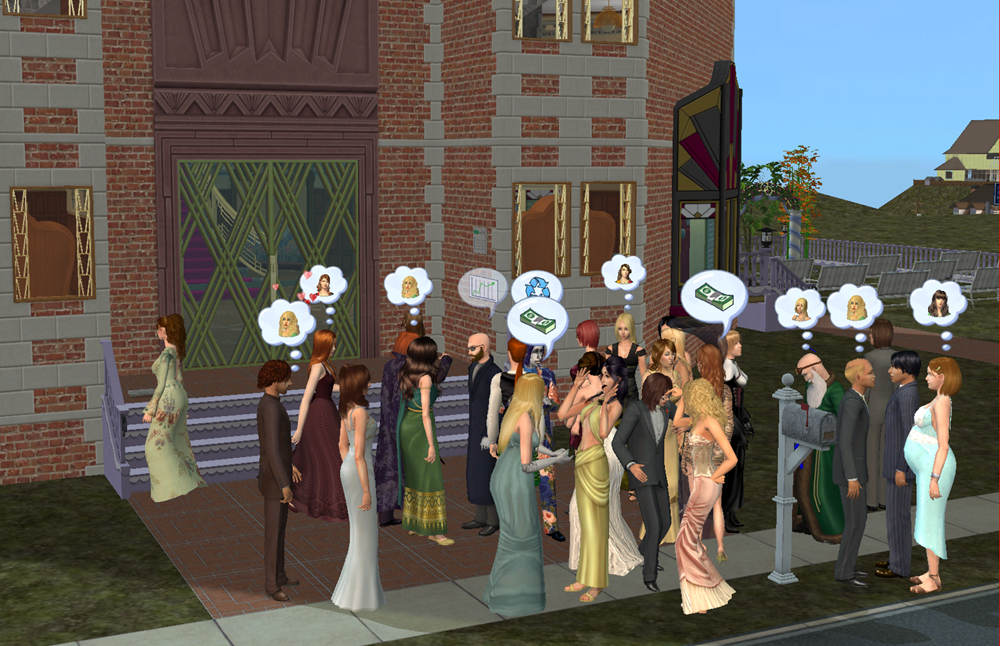 The guests assembling. One notable family of visitors was the Pescados. Mr Mayor and his son, Clone, who is now an international lawyer. Jesslla Schlem is there at the right in an advanced state of expecting-twin-ness, with Clarence Schlem, former headmaster, more recently prison warder and now City Councillor..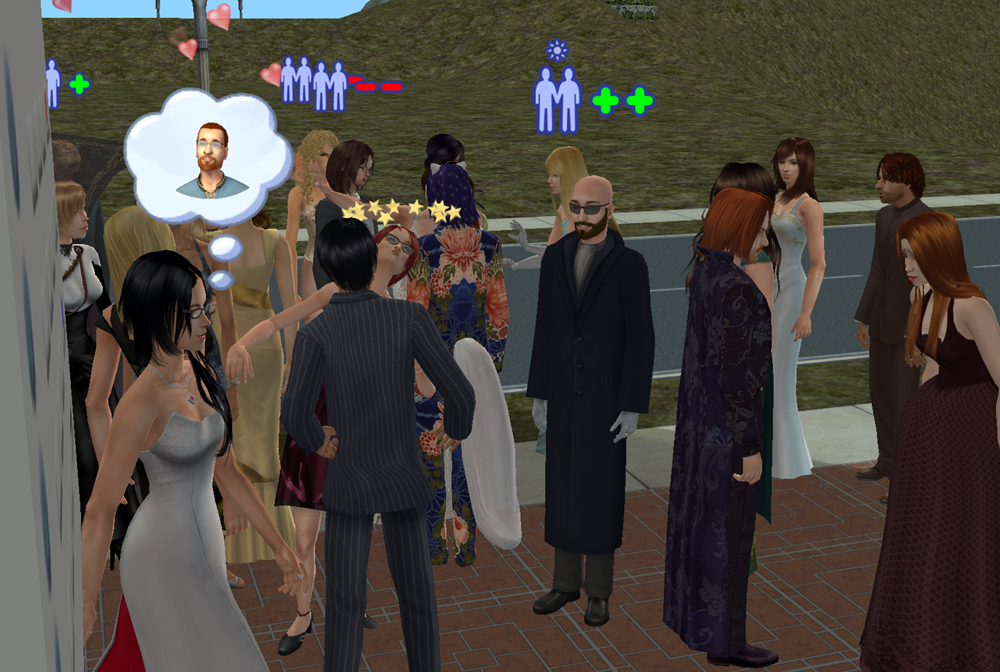 The first of the obligatory fights, monitored by Clone Pescado.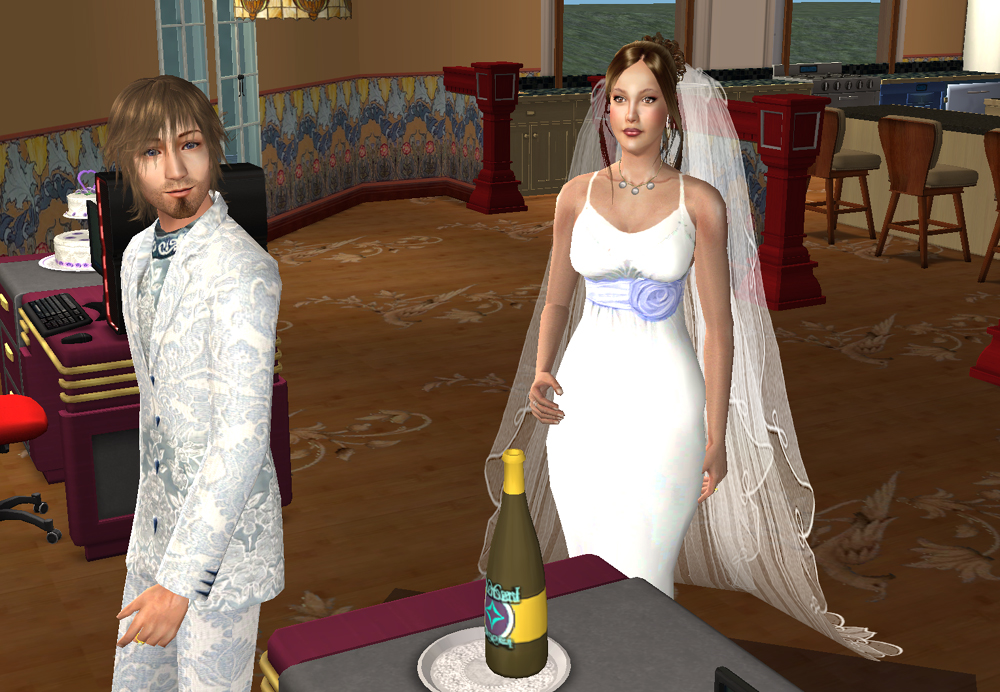 Bride and groom drink a toast. Bride already looks stoned.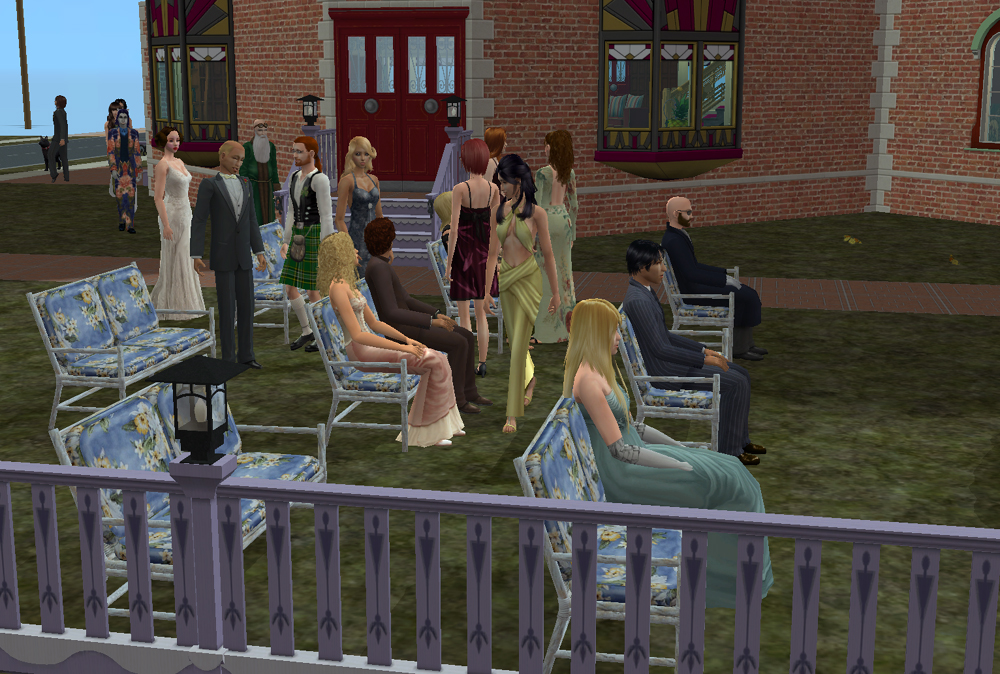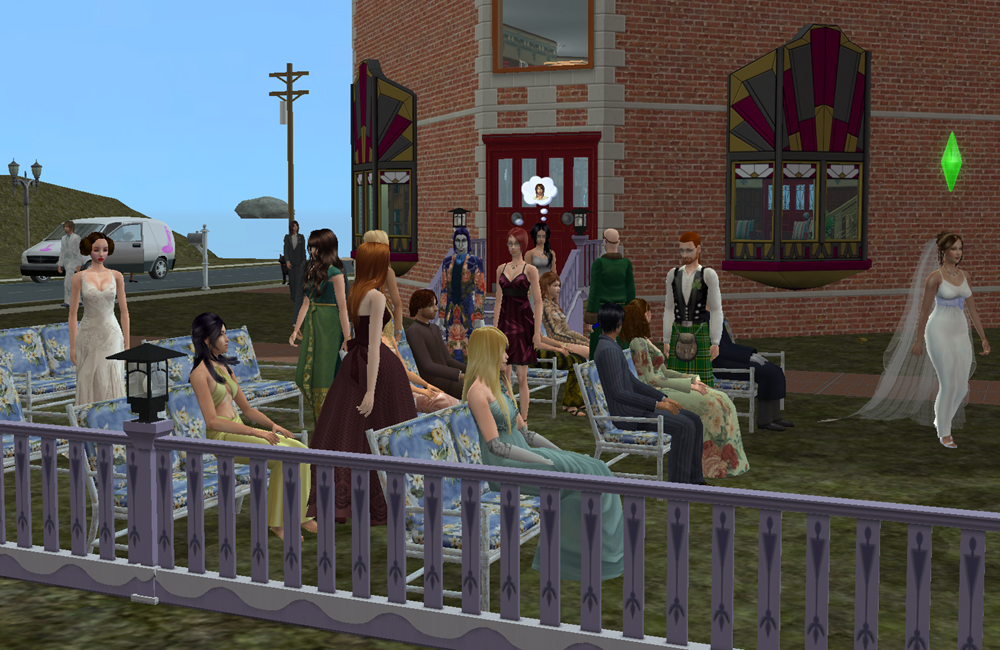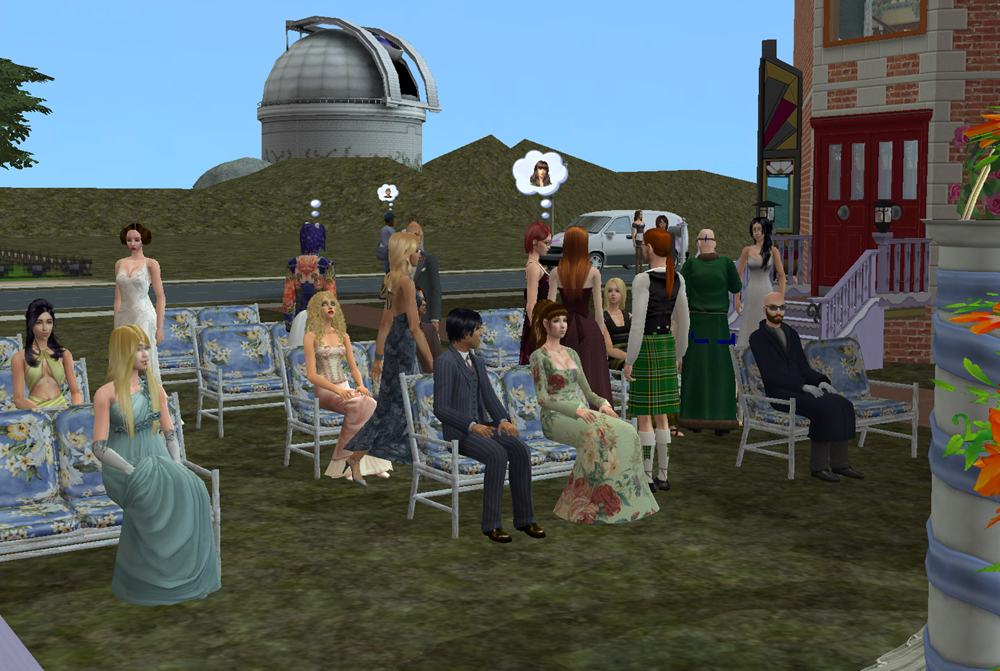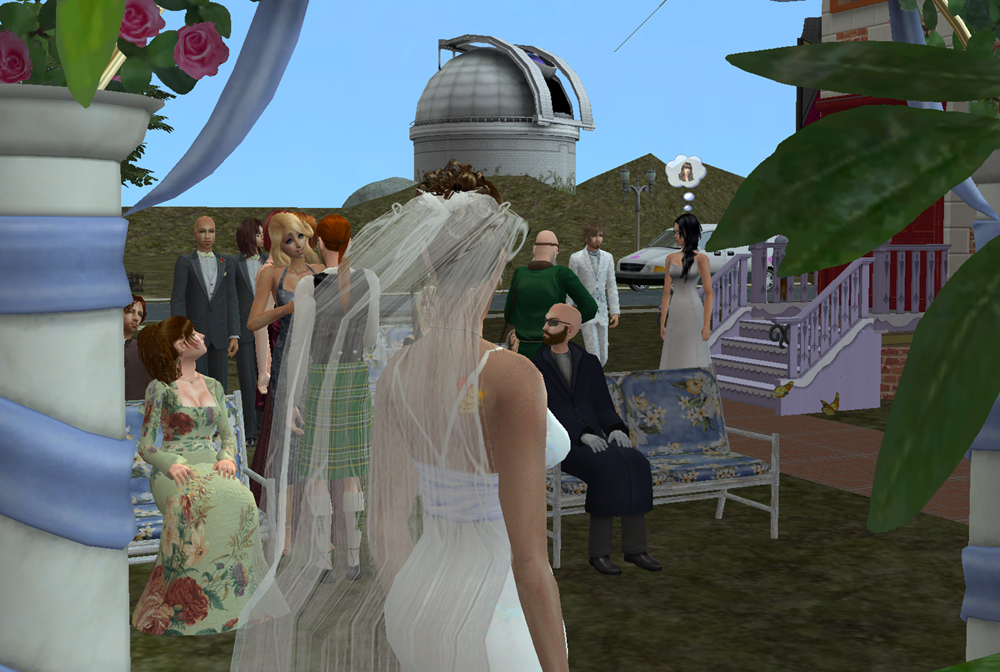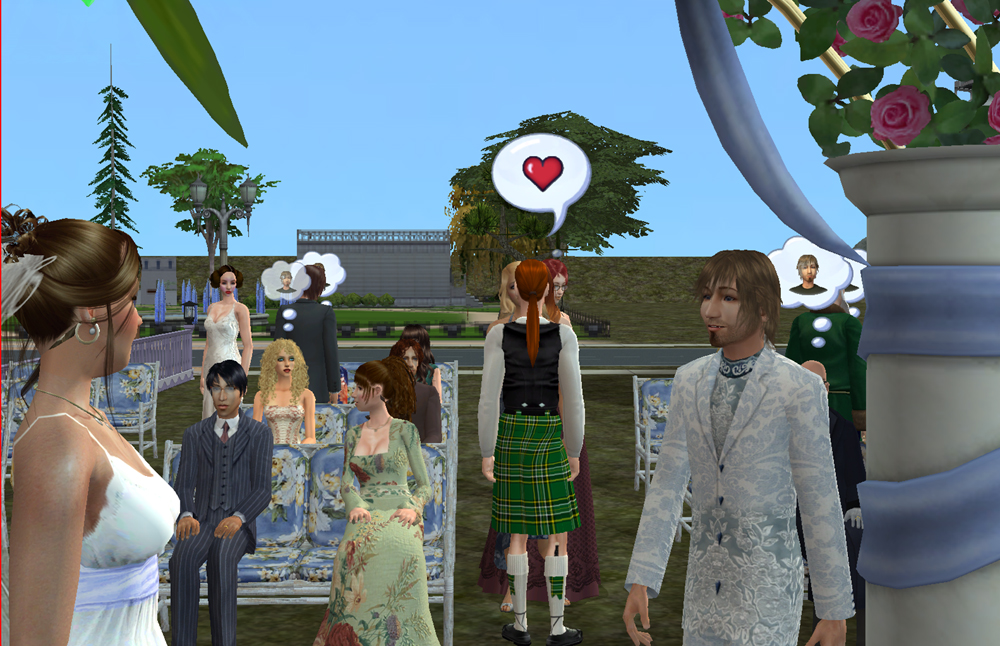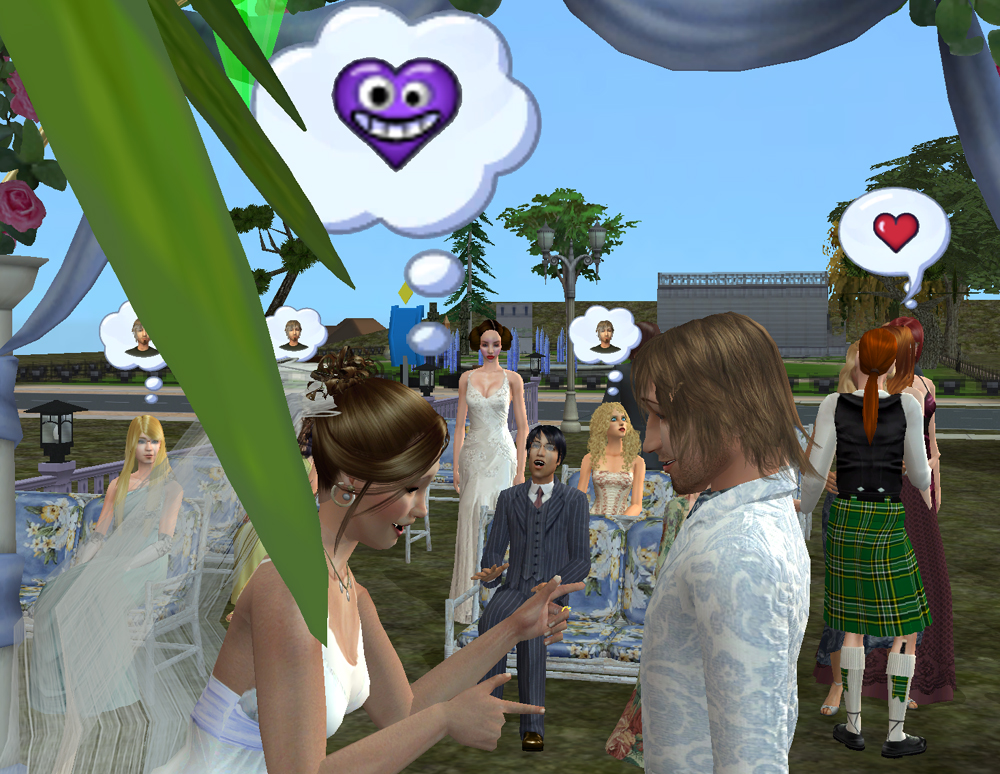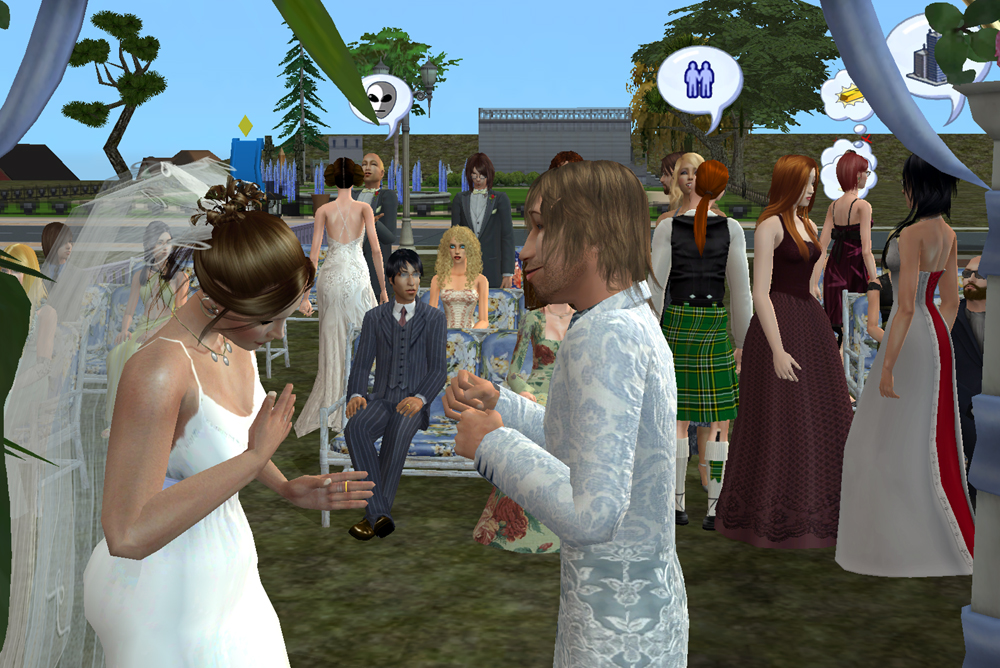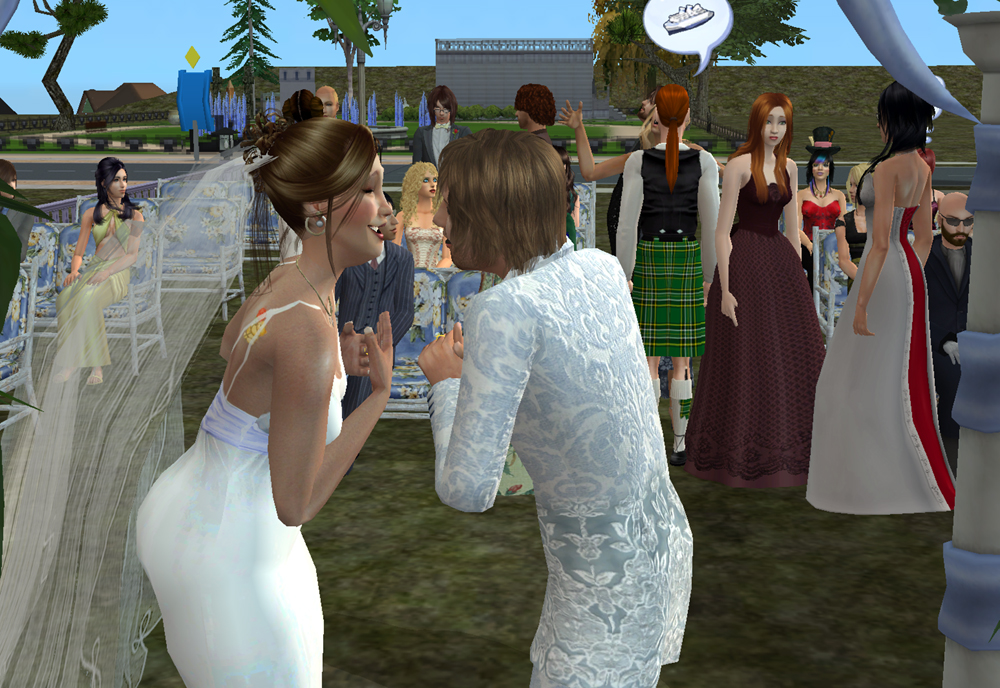 Bride and groom only had eyes for one another.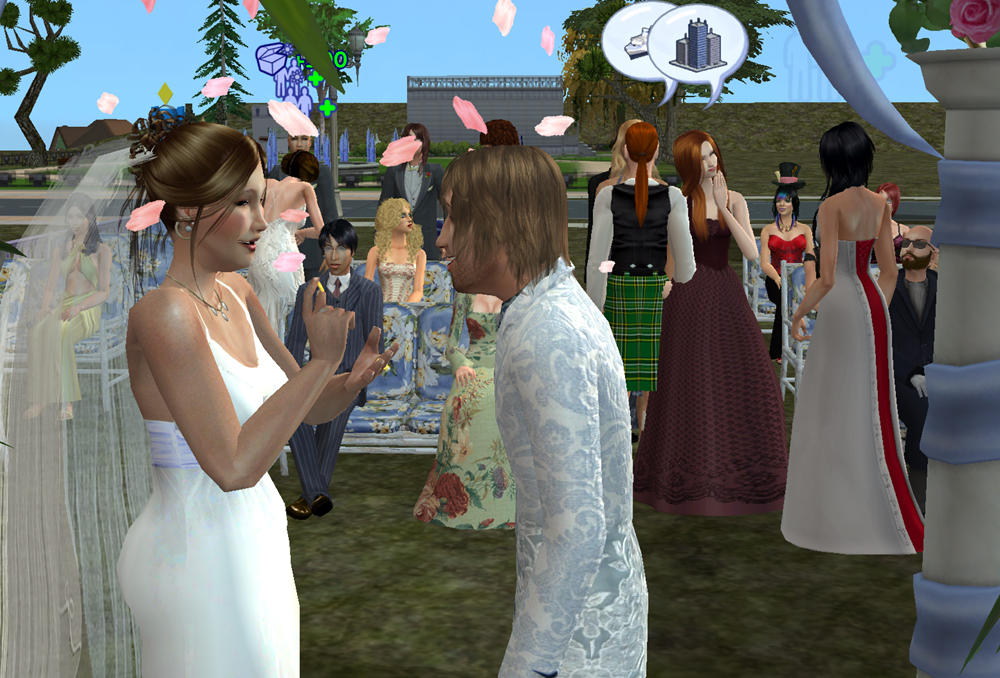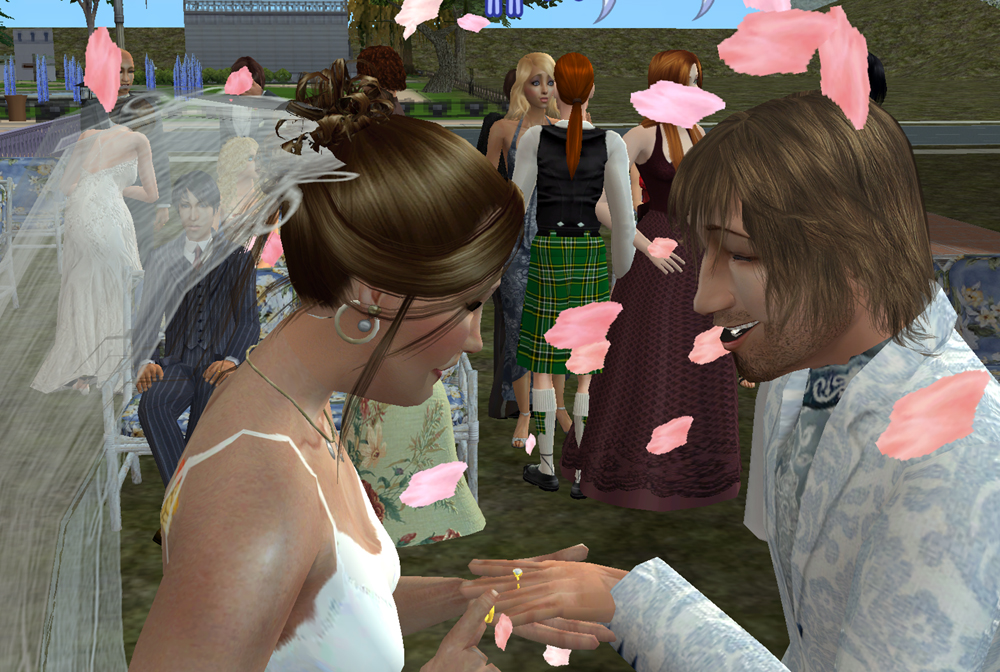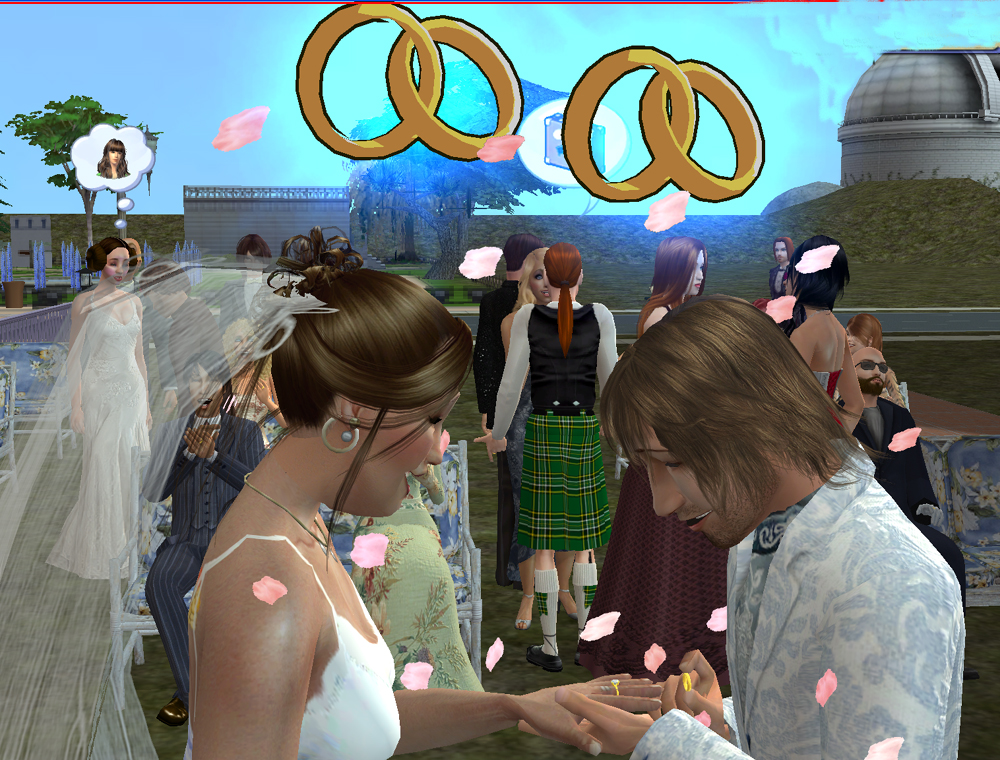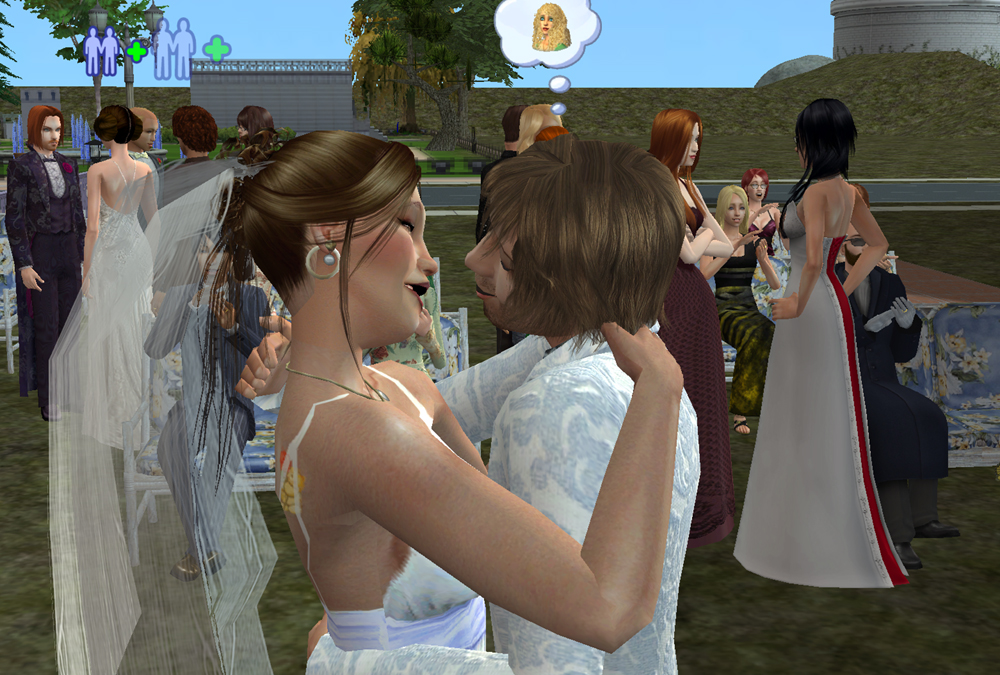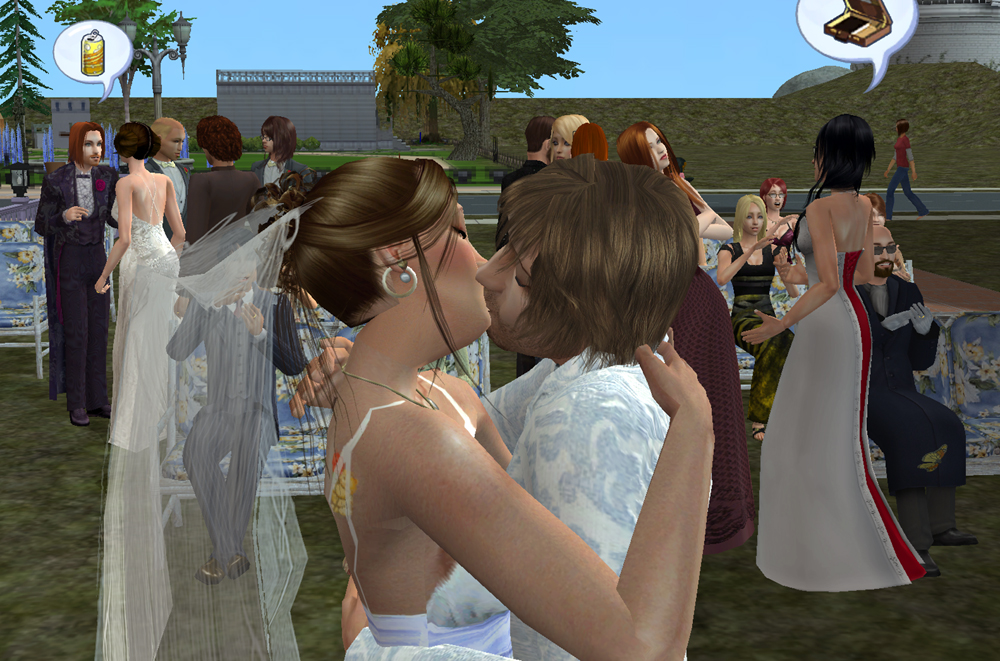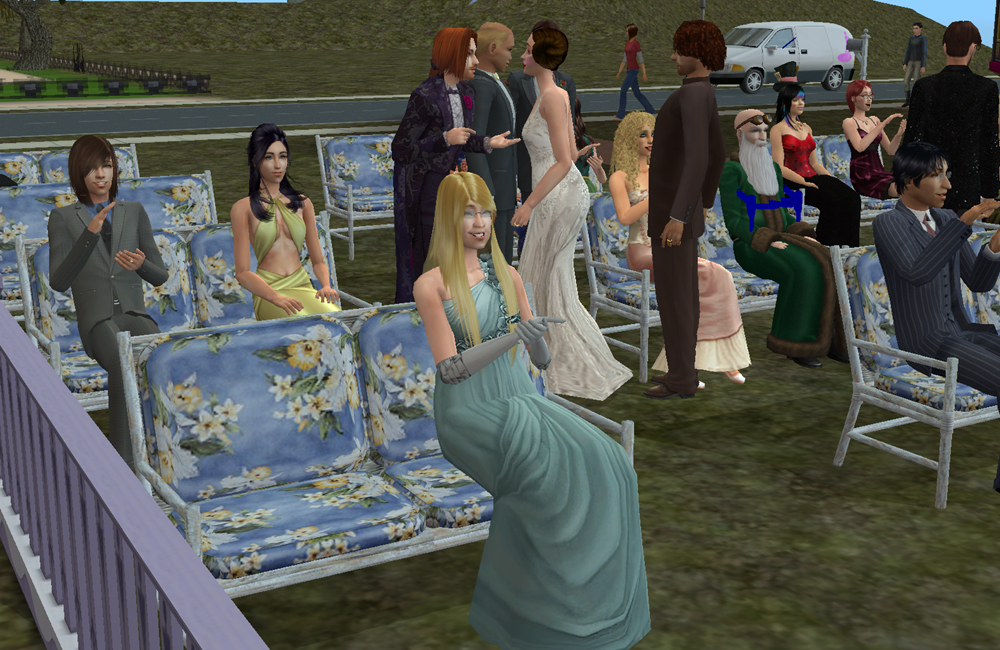 Phyllis in the front row at the left there, definitely looking better with a new hair treatment.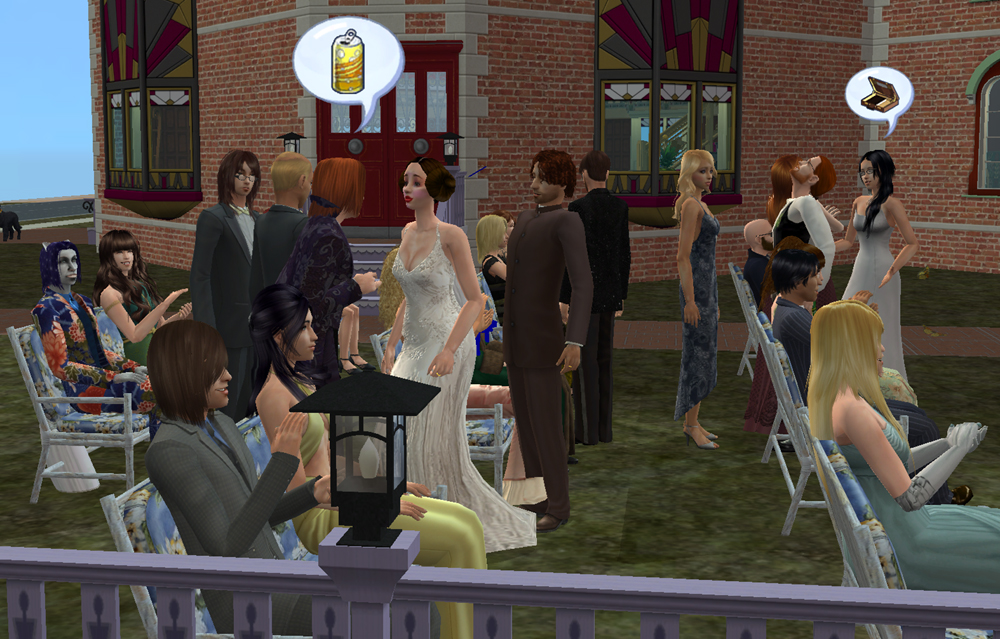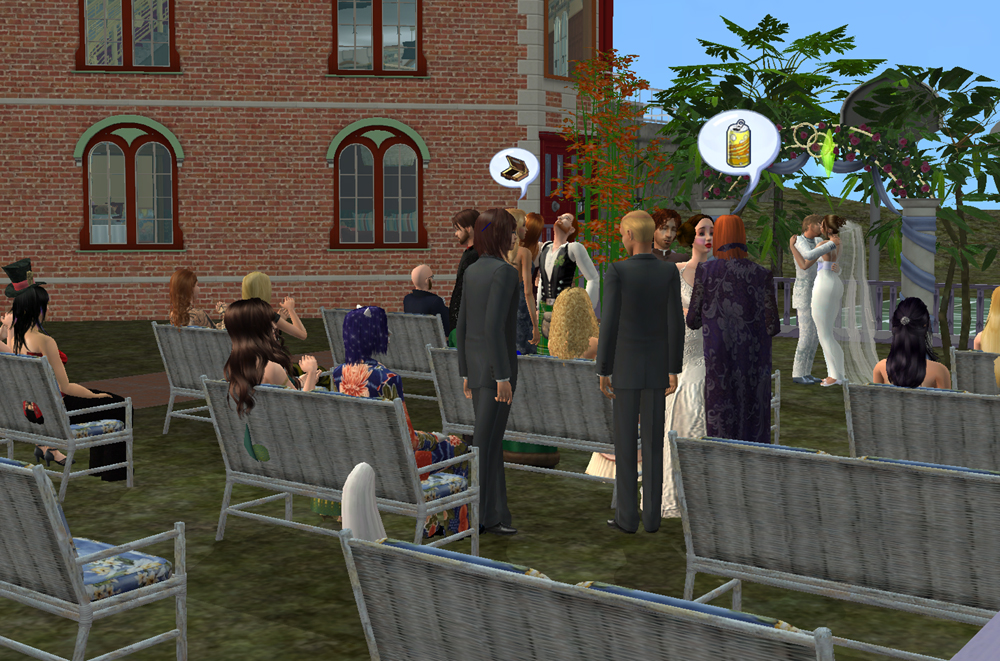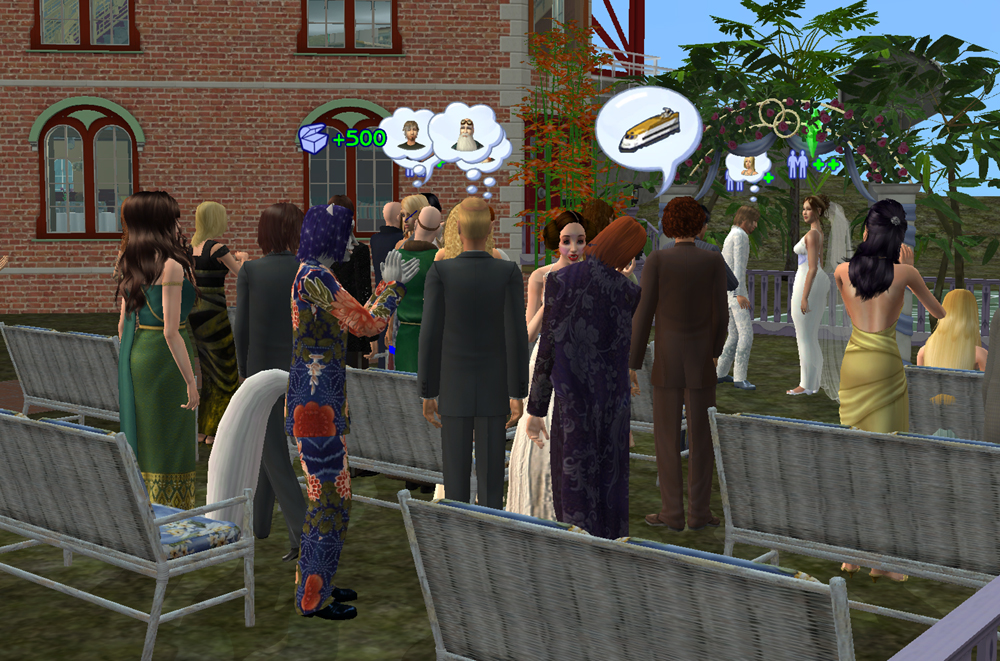 That's Bea in the back row next to Zelrai, in a green dress.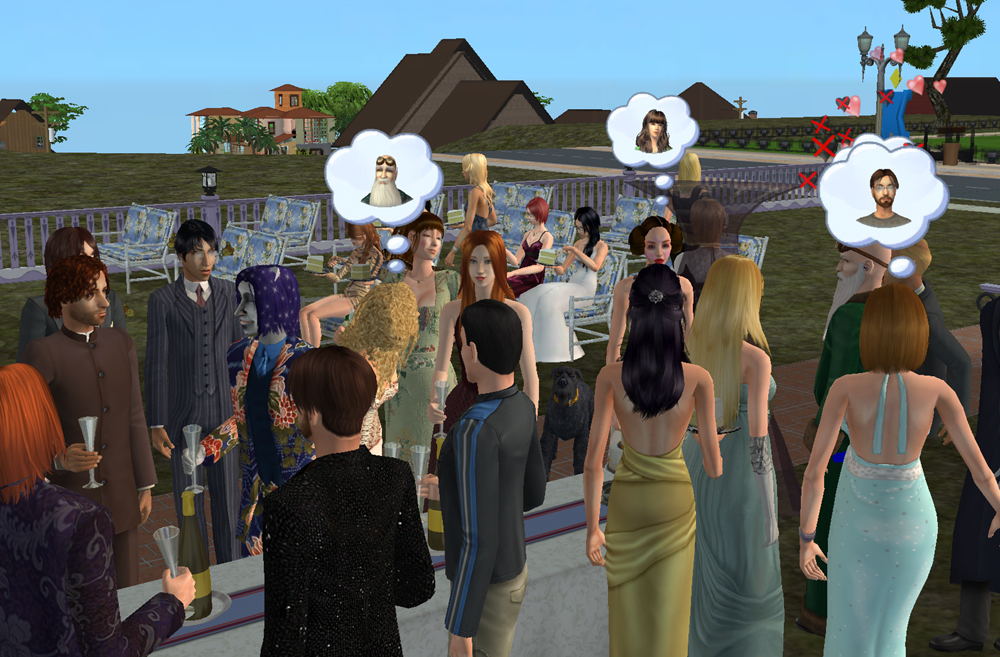 Gali still flirts with her father-in-law. As well as everyone else.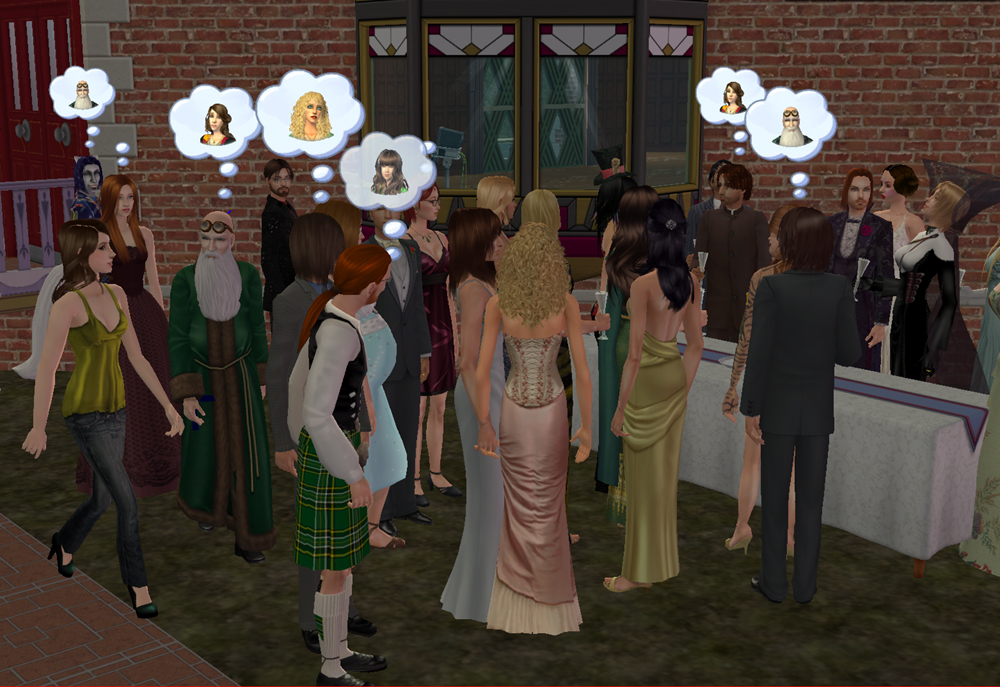 While father-in-law is by himself - new bride sent apologies and said that weddings always make her cry.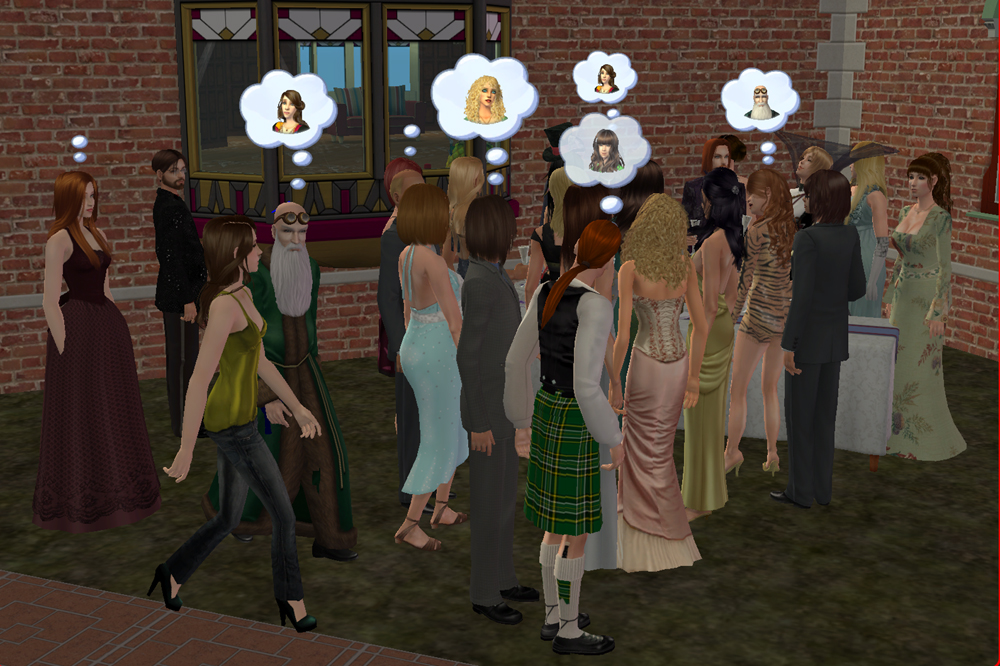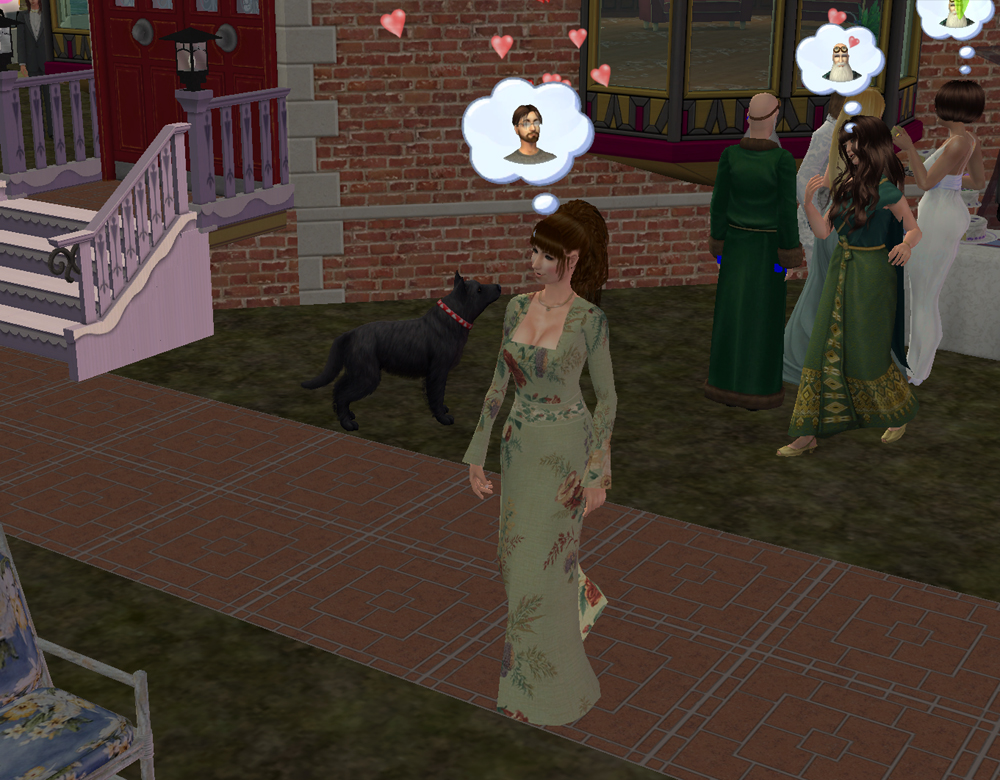 Gina Avers "No, I have not had too much champagne. It's these heels... they are murder."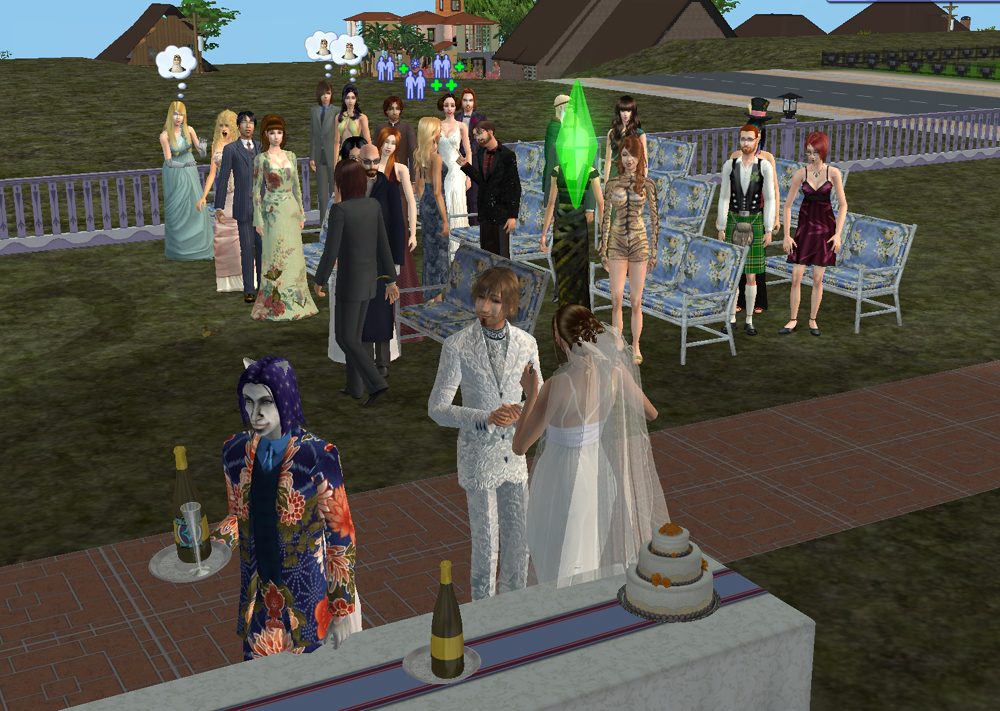 Zelrai made himself very useful serving the drinks. "This way I get twice as many as anyone else."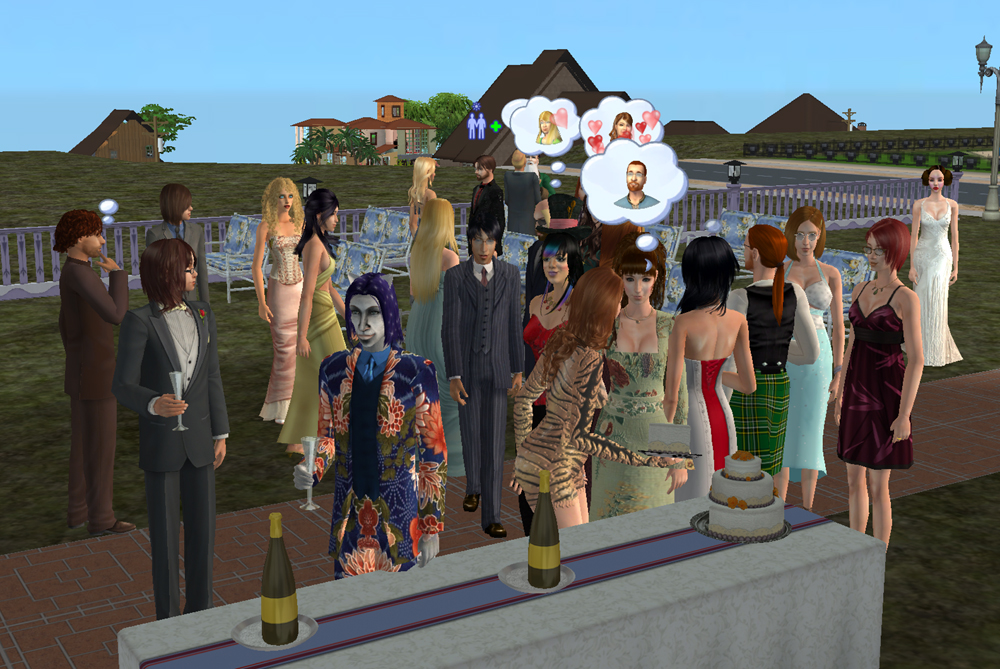 It's unlear who these two ladies attacking Gina were. When identified, they will be questioned.