[ Sims 2 Stories ] [ The Auriels ] [ Jan Tellermann ]
Jan Tellermann
The Sim previously known as Ivy Jacobsens, left the Auriel Company of course, once Marcus got engaged. So the first thing was to look for a job, so she could pay her rent!
She bumped into Daniel Pleasant, whom she rather fancied. Because she liked him, she took a job as a Starter in the Athletic career, but soon discovered his wife was a dragon with teen daughters acting as SS agents, so she didn't fancy her chances there.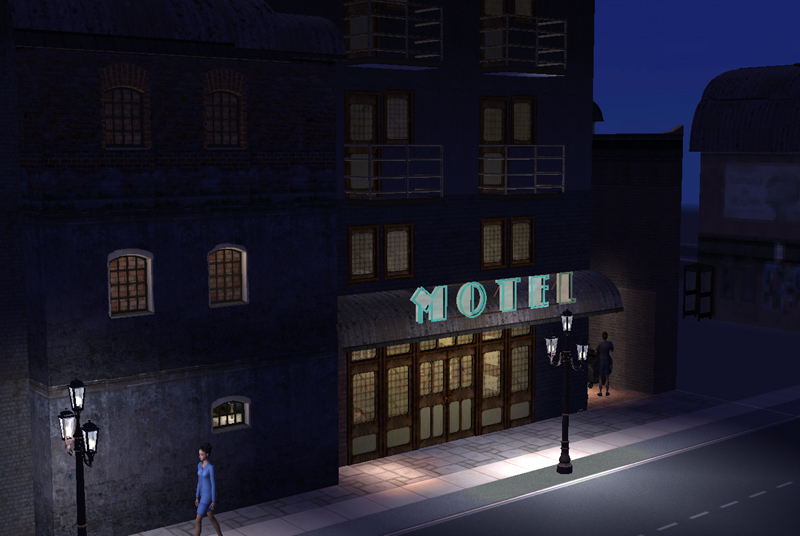 She moved to a motel Downtown, and met Gabe O'Mackey, Gina, Christian Love, and Hayden MacArthur. Both Christian and Hayden were very interesting guys.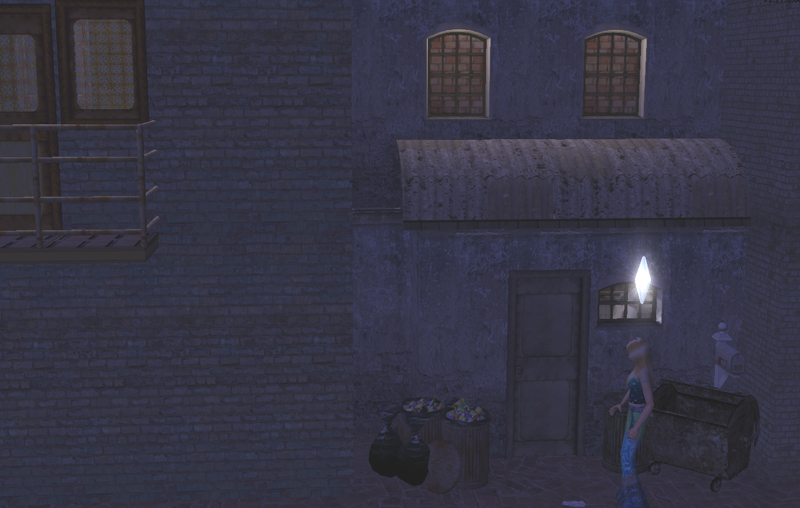 They had quite a poker school going there.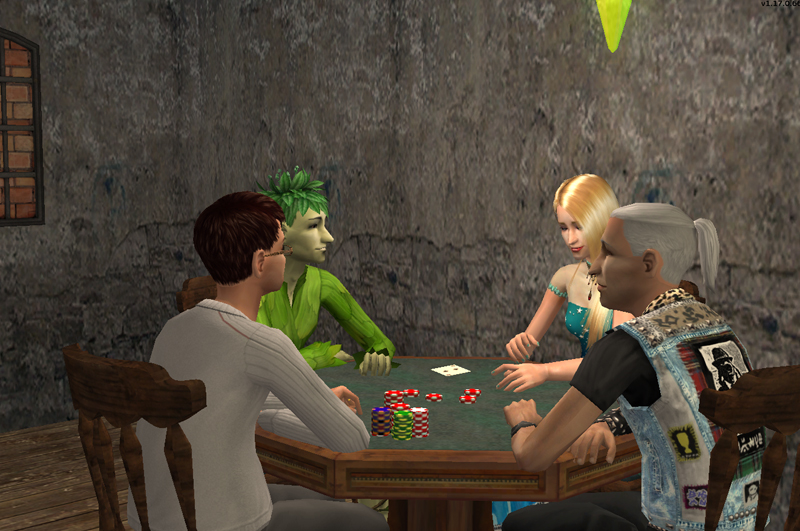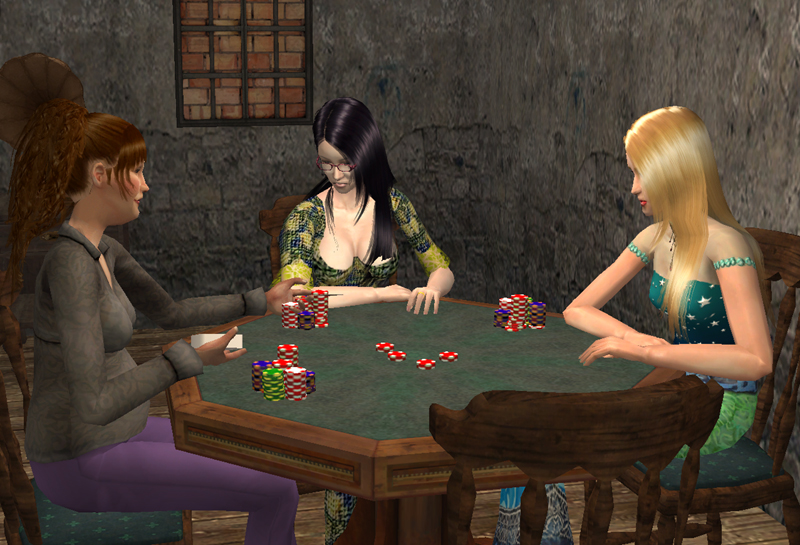 Both Christian and Hayden wanted to date her. She chose Hayden MacArthur, because he was the more polite of the two, asked her nicely and offered to wangle her a promotion at work.
Hayden told her he was a counterfeiter.
That means you have lots of money, right?
Sure!
She bought them a pair of matching rings.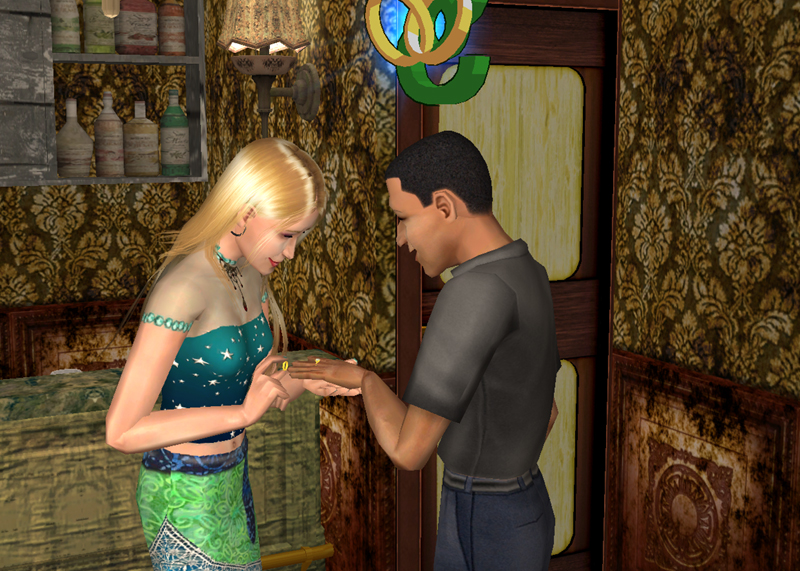 For some reason he thought he was marrying a rich Sim.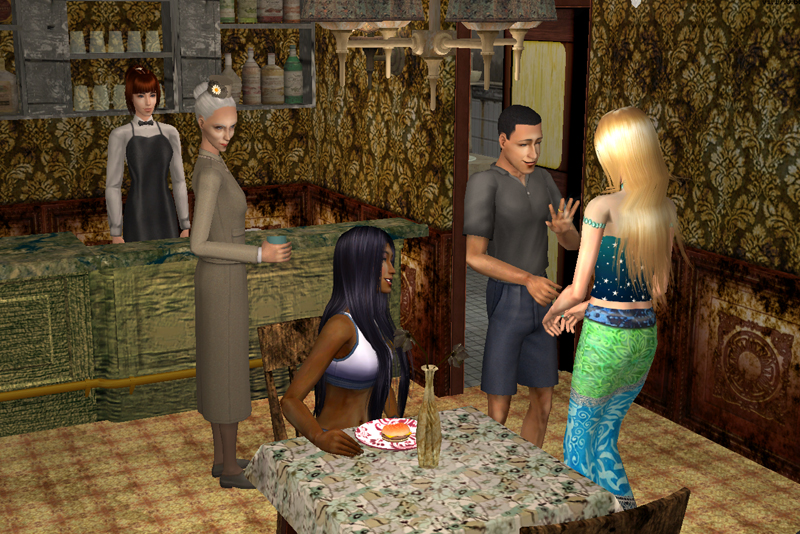 Hannah Bell, Mrs Crumplebottom and the barman were witnesses to their small wedding.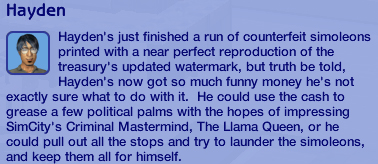 A few days after that, Hayden got lucky at work. Suddenly he had §50,000 and they decided to take the money and run. They moved from Downtown to Fritter House in Desiderata Valley. It's slightly run-down, but would soon be cleaned up and mended.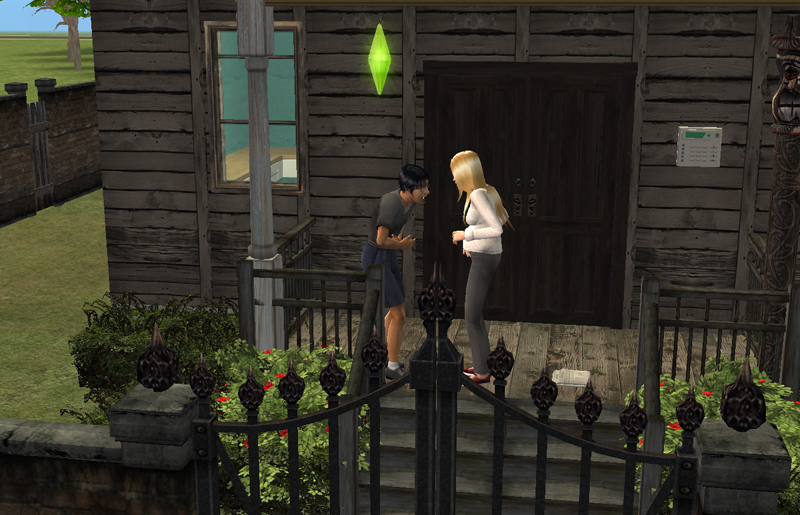 She was by this time VERY pregnant.
---
---
Credits
The Motel is a wonderful creation by Psychosim at Garden of Shadows: Winner Street 20 - Hotel 'Good Riddance' You can find it in this thread.