[ The Library ] [ 150 Main Street ] [ Sims 2 stories ] [ Info ] [ Clothes ] [ Walls ] [ Floors ] [ Neighbourhood Terrains ] [ Mega Hood ]
[ Dormitories ] [ Apartments ] [ Oddness ] [ Single Sims ] [ Families ] [ Archiving ]
[ Auriel HQ and Park ] [ Synyards ] [ Pargeter ] [ Damerel Street ] [ Shurland House ]
[ Llandudno Blue ] [ Kremlin Estate ] [ Department Store with Penthouse Suite ] [ Simple Shop with Flat ] [ Steampunk ] [ Abbey Gatehouse ]
[ Bell Edge ] [ Dragon Tower ] [ Dunroamin' ] [ Early Cottages ] [ Green Arbor ] [ Laura Lodge ] [ Pyramid ] [ Rodbridge ] [ Stock 1 ] [ Weiss ]
[ Yule Tower ]

Synyards

A genuine close-studded, Wealden Tudor house. It's based on a house in Kent, England. A Wealden house of classic plan, it dates to the early sixteenth century. The large gable was added later; about 1660; the garage and balcony are licenses I took in Simifying. Purists may demolish them.
One large double bedroom, one single, one bathroom and kitchen, dining hall, sitting room, attics and garage; landscaped gardens and a balcony to the rear aspect.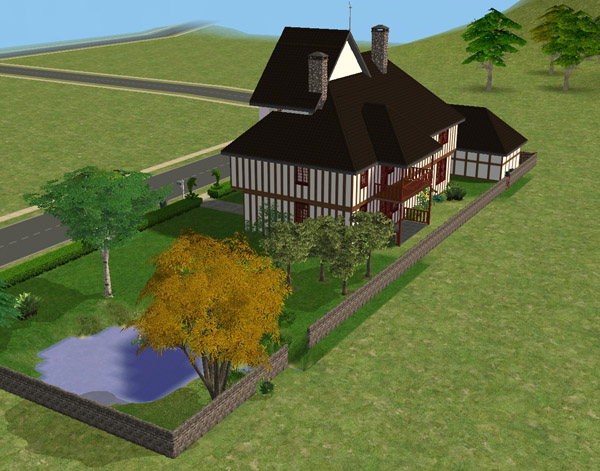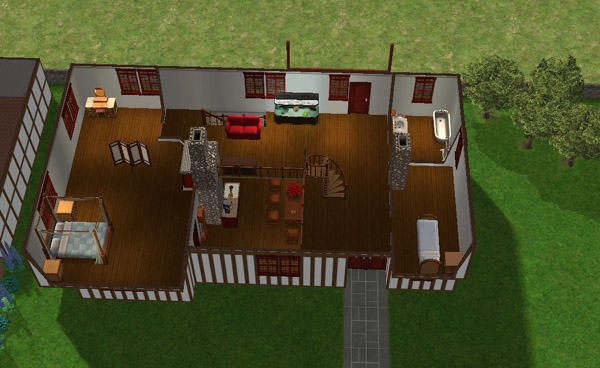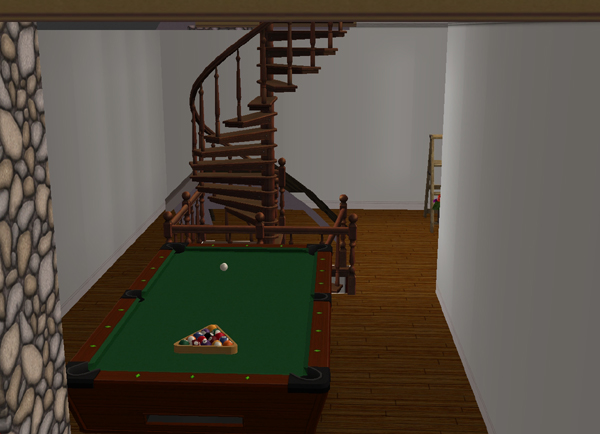 Cost: §114,667
Made with all EPs and Stuff Packs and some Store stuff installed, though I don't think you need Store stuff for this house to work.
---