[ Sims 2 Stories ] [ Val Brynne ]
Val Brynne 2
Val loved the snow. "Aren't your toes cold?" "Toes? What toes? Can't feel 'em."
Darren, unknown to Val, had been seeing Clutzy Chick. He invited her to their house, the day before Val was due to give birth. "You can come live here, and look after our baby." Clutzy didn't know if she would be any good at looking after babies but she liked the thought of being closer to Darren. But Darren hadn't really thought his plan out very well.
Val asked to see Clutzy's credentials. "Are you a member of the Nanny Association?"
"Er. Whut?"
She was not completely convinced but took Clutzy on as her live-in Nanny.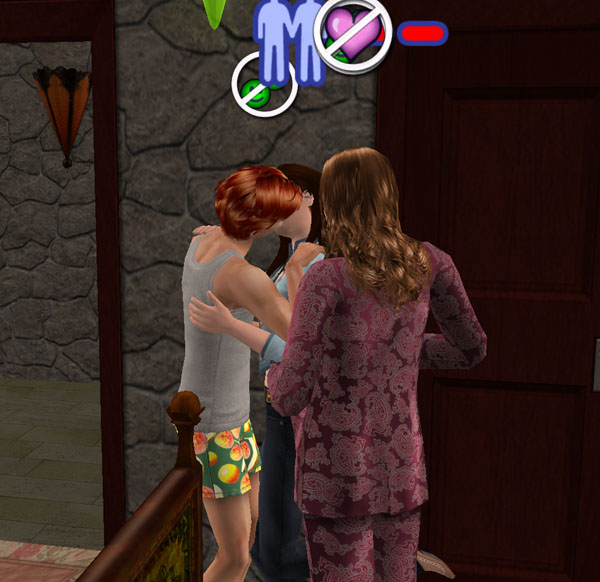 And then she walked in on them as they snatched a moment together one evening.
So she threw them both out. And that was the end of her marriage to her gardener, Darren. "Get back in the gutter where you belong, and take your chav with you."
Alone, cold and hungry, she went back to bed. Her priority now had to be her baby.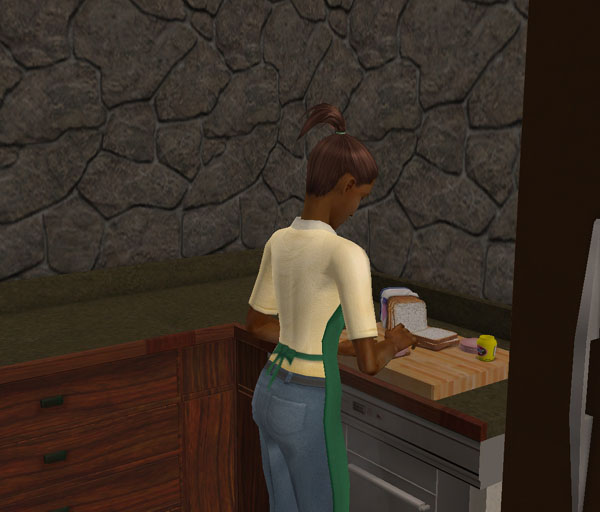 She called some friends in the morning, and young Brittany Parker came to stay, to look after her and help with the baby. Brittany was of course a teenager, but stayed till it was time to go to University, and then Val was left alone again, a single mum.
Alyx was a good child and needed little attention, and Val was easily able to support them on what she earned writing restaurant guides - at about 2,163 per guide, it was not too shabby an income.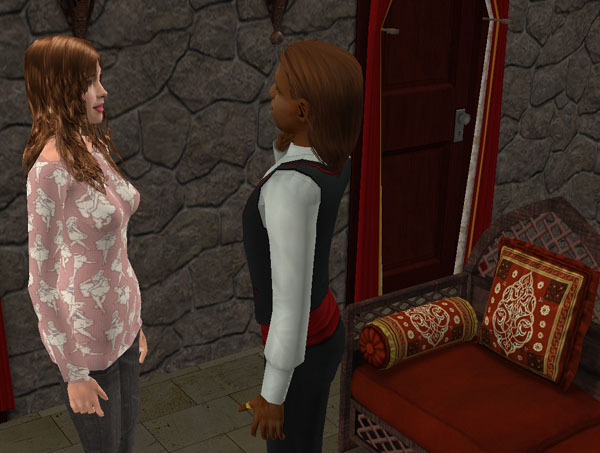 But she was lonely. Through a dating agency, she met a Todd Gergis, a graphic artist.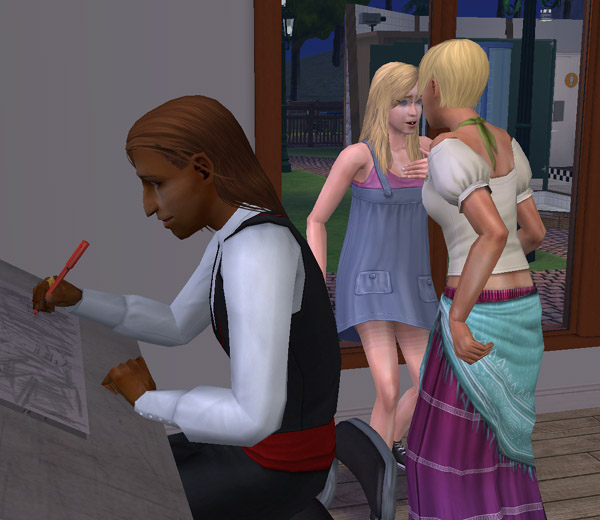 He spent much of his time working, at the Hobby centre. But it could get quite noisy there.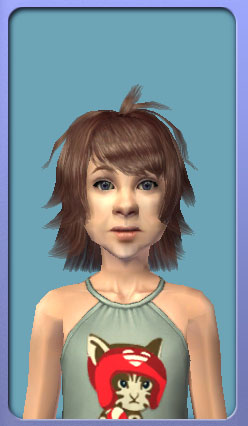 Alyx was a strange, ugly child; it turned out she had some kind of congenital deformation of the jaw. She was also incredibly shy, but she took to Todd immediately.
After a few more dates, Todd agreed to move in. He admitted he had been worried she would think him a gold-digger. "I have no money of my own, you see." He showed her - he had just 1 simolean in his pocket.
It turned out that he really was a penniless artist. Val asked him to paint a portrait of Alyx to pay his keep. Of course, it was easy to tell he was a Romance Sim, and Val was being very cautious.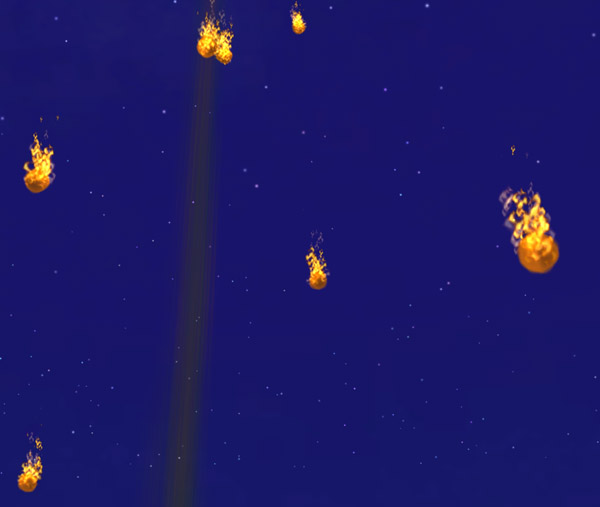 One night there was a rain of fireballs.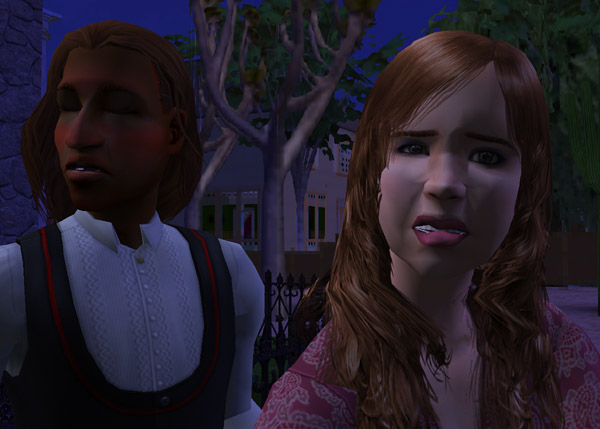 Luckily Alyx was asleep. Val ran outside, hearing Todd half-shouting, half-screaming.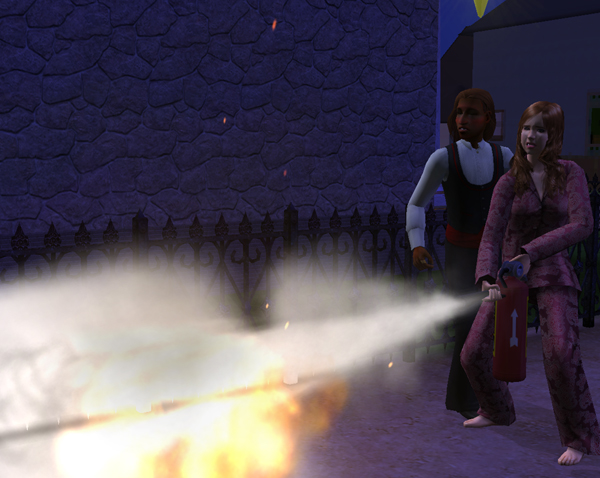 Todd got quite scorched and was ill for a little while.
---
To be continued