[ Challenges ] [ Sims 3 Stories ]
Chapter 1: The Archers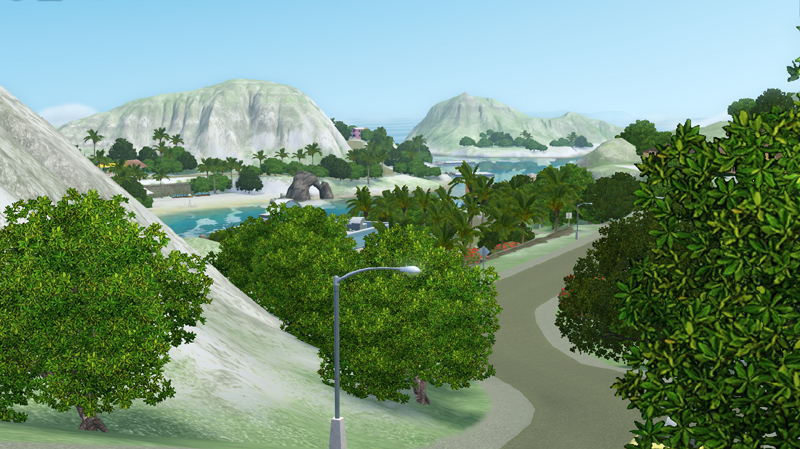 The views are magnificent, even on the coldest days of spring, which of course was when we arrived. When Avery was transferred here I wasn't so sure, but the company agent promised us a large house. It certainly is! 6 bedrooms! How will we ever fill it? Apparently the local school, though small, was The firm also offered to pay for the kids to go to boarding school. I wouldn't hear of sending my boys away! They can go to the local school, which apparently is excellent, and maybe them being here would make it easier to get to know some of our neighbours.
It was built by someone called Hannemark, and the leasehold has a simple covenant: we're not allowed to change anything of the actual structure, but may furnish, redecorate, garden, etc to our hearts' content. So far we haven't really enough money to do much with it.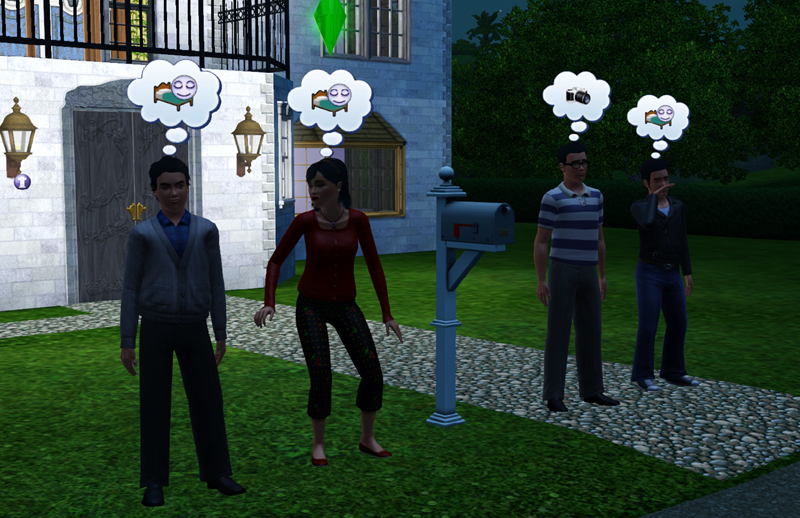 By the time we got there it was quite late and we were exhausted from the flight, and the boatride after it. No airport on the islands, the district is apparently too small, or too hilly, or something.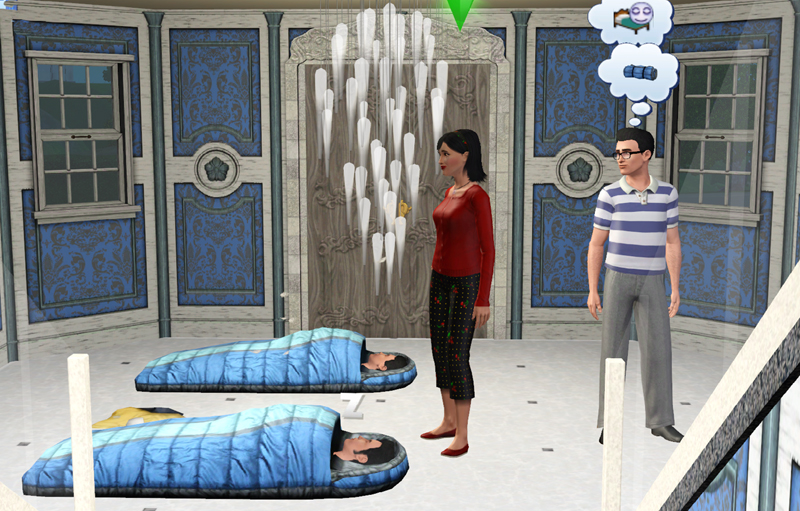 Don't they look sweet when they're asleep?
We just dropped sleeping bags and went to sleep. Time for furniture shopping tomorrow.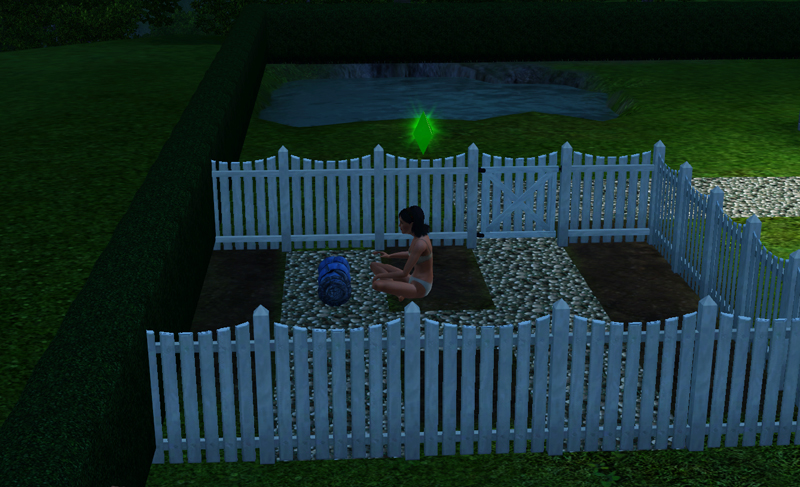 I actually put my sleeping bag outside in the minigarden. It was a warm night, with a quarter moon and I wanted to feel one with the place. I have big plans for that garden!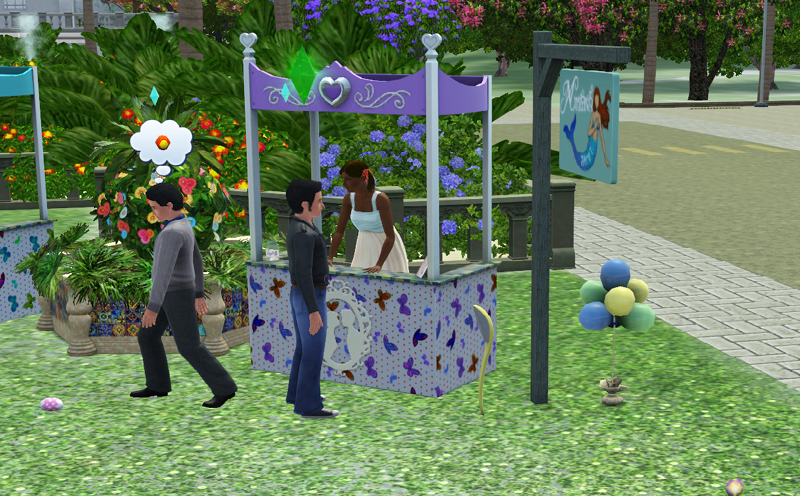 Avery had to call in at his new offices on the Monday. Then he took the lads to the Spring Festival while I waited for furniture deliveries.
"Come back after your birthday, sweetie. The laws here are very strict; though I would love to give you a kiss, I would never get another job."
"Told you, they don't kiss teens, only adults."
"I wonder if the schools here have kissing booths at the school fair..."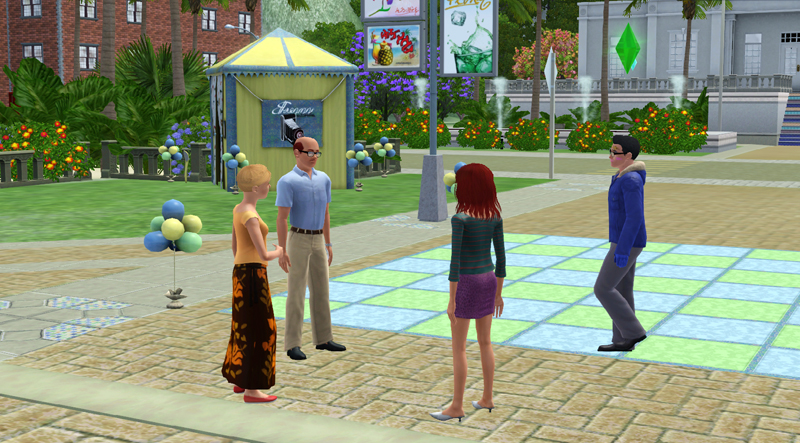 Avery spotted Larry Hookins and the twins. "Larry Hookins? I've really enjoyed your books, it's a pleasure to meet you!"
"Why, thank you. Come and meet the family. I see you have teens too."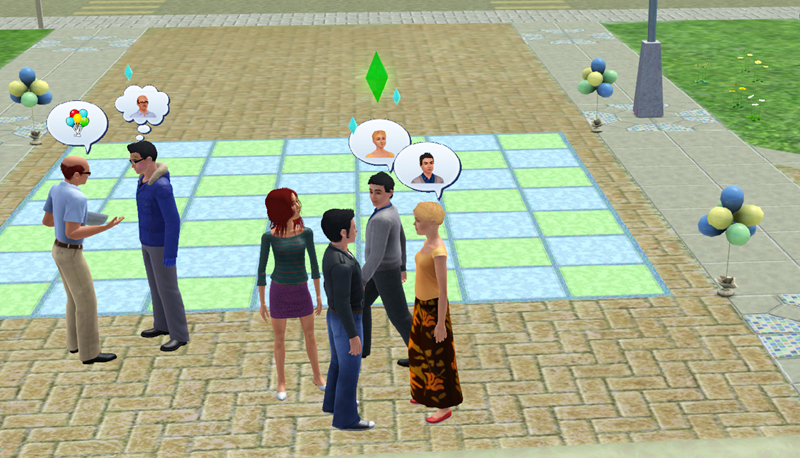 Of course, Ace immediately homed in on the girls, but they all got on pretty well.
Alan got a part-time job at the bookstore. Avery and I went away for a weekend.
The boys had a small party with Lara and Pepita Hookins, very nice girls, and Antonia Hamada. They didn't know anyone else yet.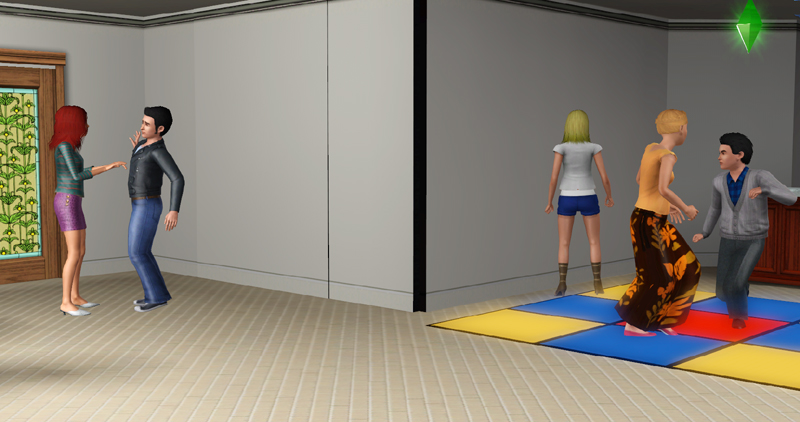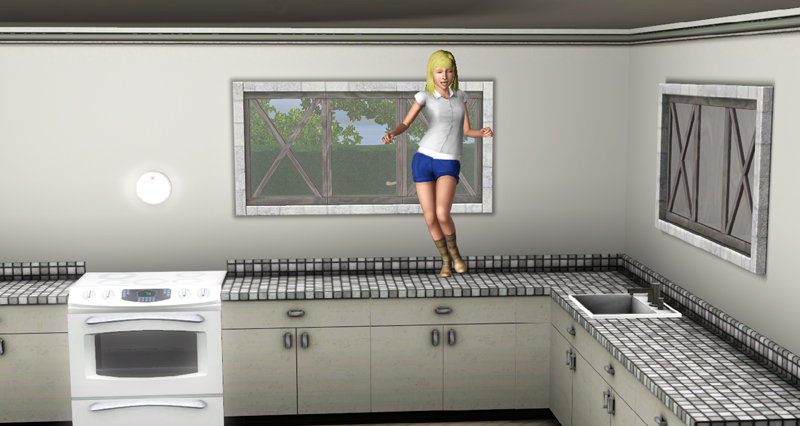 Nobody likes to be a gooseberry, but Antonia was enough of a partier to keep herself amused.
When we got back the same evening, after their party, the boys had cleared up and the place was quiet. They are good boys, my boys.
---
---
Credits
Betty Newbie made the Archer family and they are available on the Exchange.
The house is by Hannemark and is also on the Exchange.