[ Stories ] [ Jeromy and the Zombie ]
Jeromy Zombie
After leaving his job haunting Jeromy Craig in Crescent Cove, Jeromy Zombie moved in with Liam O'Dourke, who had inherited a home in Chicano.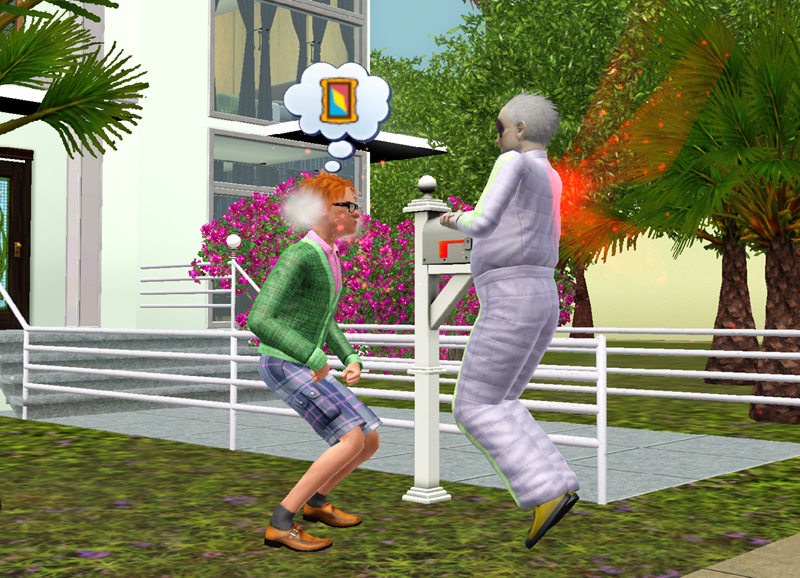 They decided to take lodgers to make money.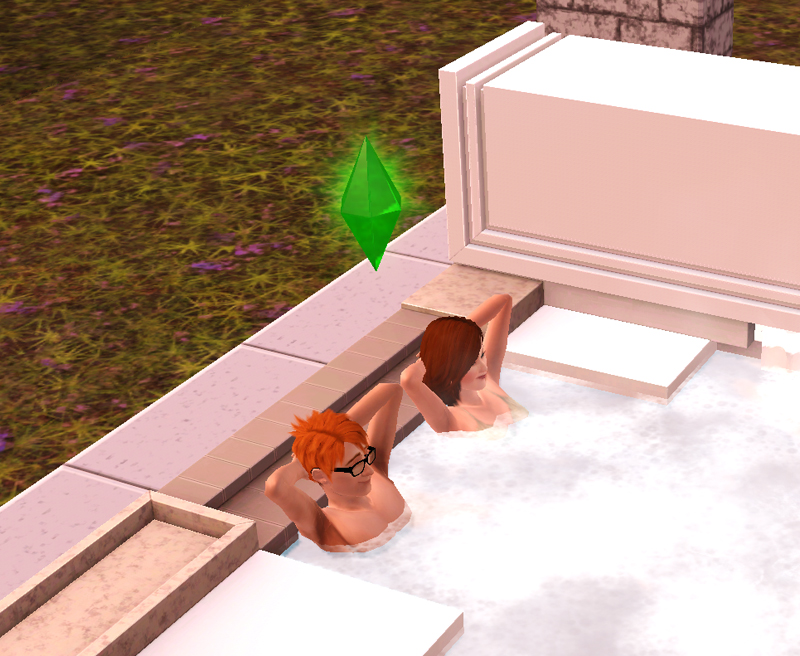 Liam with one of the lodgers. (This didn't last long.)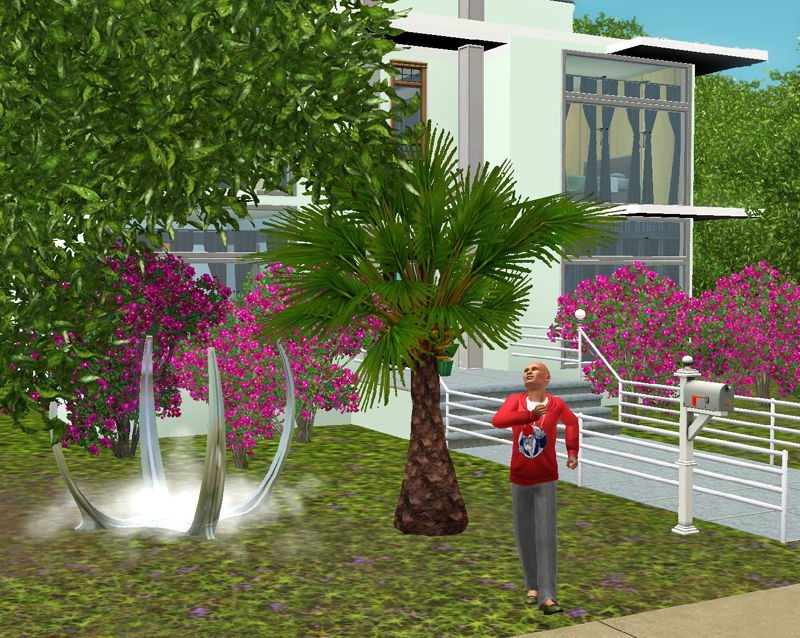 And contrary to what you might think, this is the Uni mascot!
---
Credits
This lovely world is actually Roaring Heights Redux by CTNutmegger, a fixed and expanded version of Roaring Heights.