[ The Library ] [ 150 Main Street ] [ Sims 2 stories ] [ Info ] [ Clothes ] [ Walls ] [ Floors ] [ Neighbourhood Terrains ] [ Mega Hood ] [ Houses ] [ Community ] [ Dormitories ] [ Apartments ] [ Oddness ] [ Single Sims ] [ Families ] [ Archiving ]
[ Pantharapalli City Hall ] [ Holabird House ] [ Witches' Parliament ] [ St Isidore ] [ Otter Spire ] [ Spacemen's Park ] [ Weiss Offices ]
UU or Unseen University
This lot was made with all the Sims 2 EPs and Stuff Packs installed. It may well take a meaty computer to run it.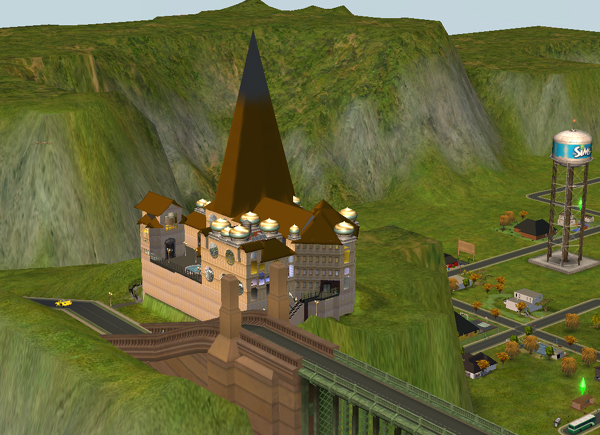 Very loosely based on Terry Pratchett's Unseen University in Ankh-Morpork. It has a glass dome, the roof of the Astronomy Tower, and several smaller onion-type domes which are Thaumic Accumulators. There are also solar panels, a huge basement (temporarily sealed off to keep the trolls in). It has a great view over the town. You may need to add more stairs, which would be good for your Sims. Pratchett's Wizards are mostly too fat to enjoy stairs.
It was built on the high flat space at the top of the Pleasantview map, and should translate to any other part of your city. It's on a 6 x 5 Lot and has a couple of invisible car parking spaces.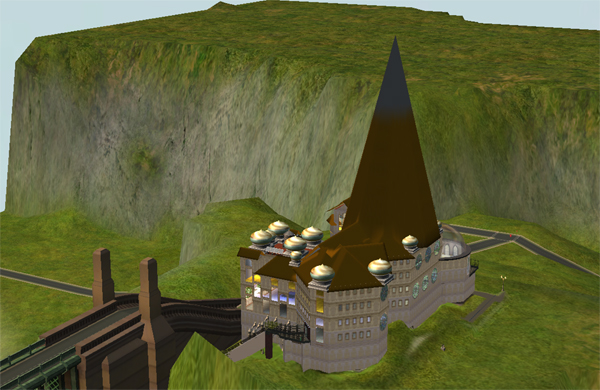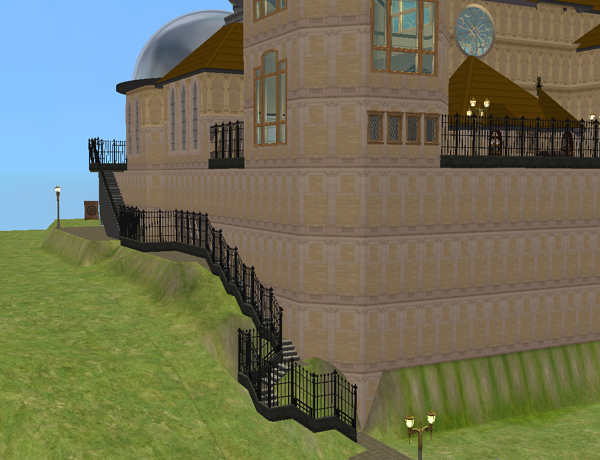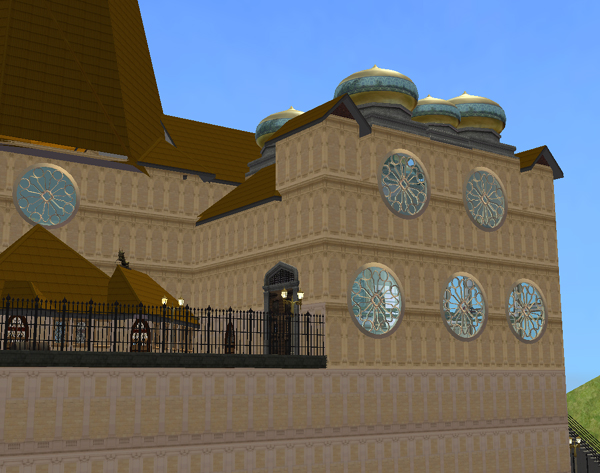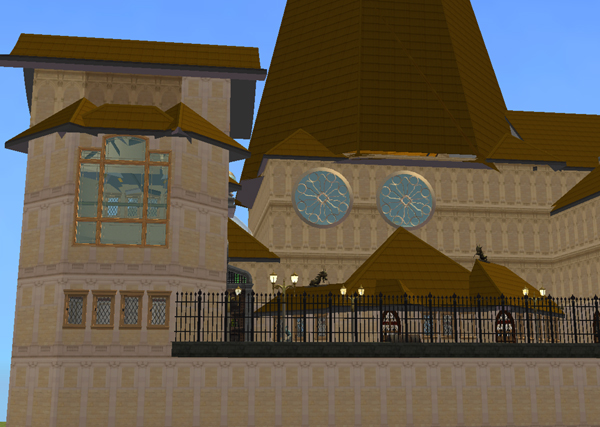 The roof of the Astronomy Tower.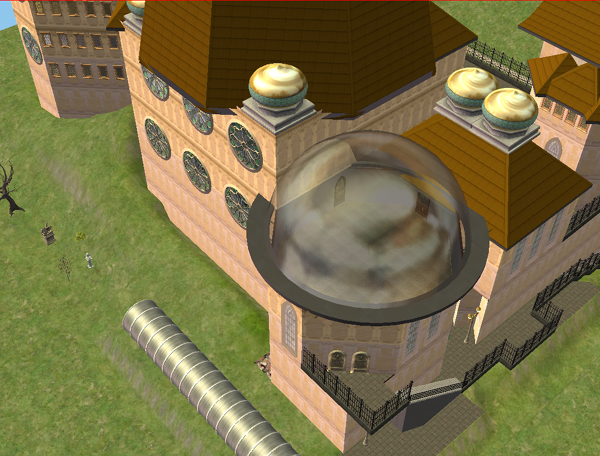 A little space for sports, archery or gardening.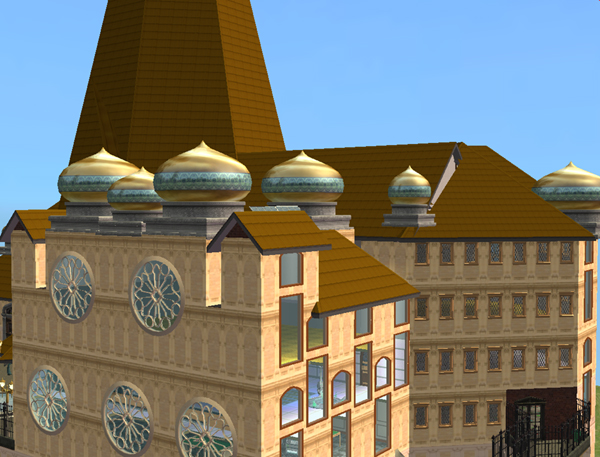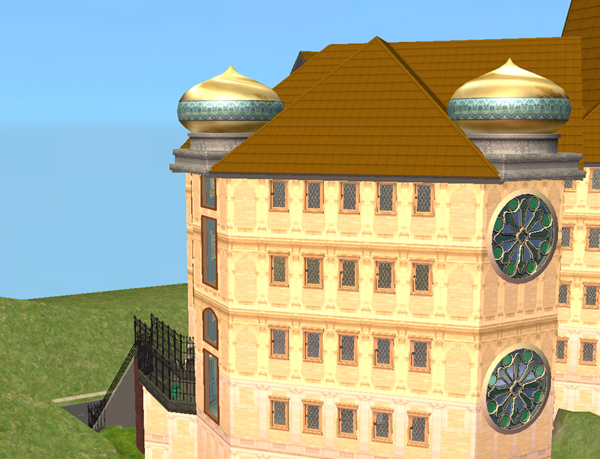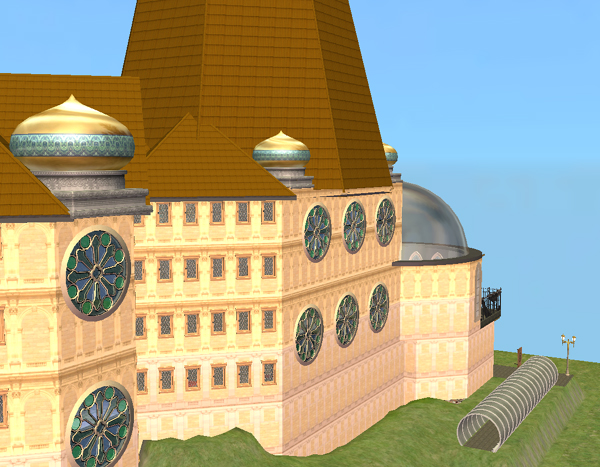 There is space for some sports ar the back of the building, for those few wizards who like that kiind of thing. It is a Community Lot, but could be re-assigned to be residential.
Use Clean Installer to install it as there are several pieces of Custom Content: windows, the glass tower and the onion domes.
---
Sita March 15, 2022