[ The Library ] [ 150 Main Street ] [ Sims 2 stories ] [ Info ] [ Clothes ] [ Walls ] [ Floors ] [ Neighbourhood Terrains ] [ Mega Hood ] [ Houses ] [ Community ] [ Dormitories ] [ Apartments ] [ Oddness ] [ Single Sims ] [ Families ] [ Archiving ]
[ Auriel HQ and Park ] [ Shurland House ] [ Steam ] [ Pargeter ] [ Damerel Street ] [ Llandudno Blue ] [ Kremlin Estate ] [ Department Store with Penthouse Suite ] [ Simple Shop with Flat ] [ Abbey Gatehouse ] [ Bell Edge ] [ Dragon Tower ] [ Dunroamin' ] [ Early Cottages ] [ Green Arbor ] [ Laura Lodge ] [ Pyramid ] [ Rodbridge ] [ Stock 1 ] [ Weiss ] [ Yule Tower ]
Castle
Made with all EPs and stuff packs up to and including Mansions and Gardens.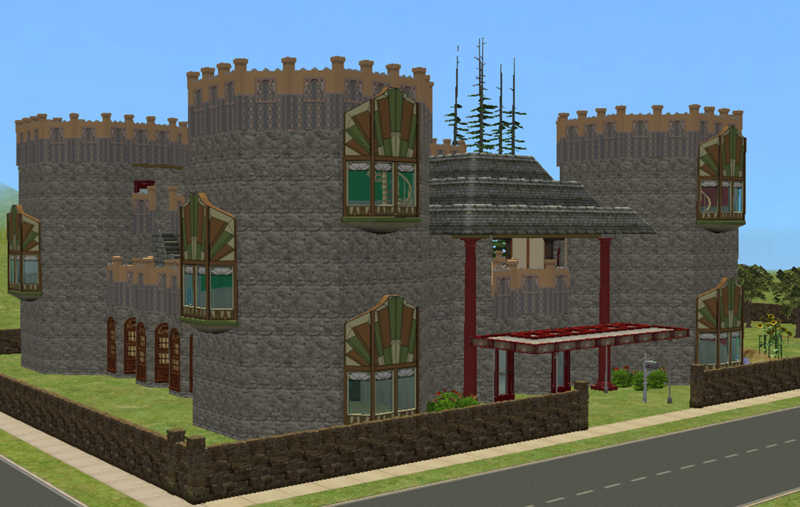 Has your Sim ever wanted to live in a castle? This one is completely modernised and ready for occupation, with all mains services, power and Simsternet.
It has at least four bedrooms, and is available completely unfurnished but ready for occupation.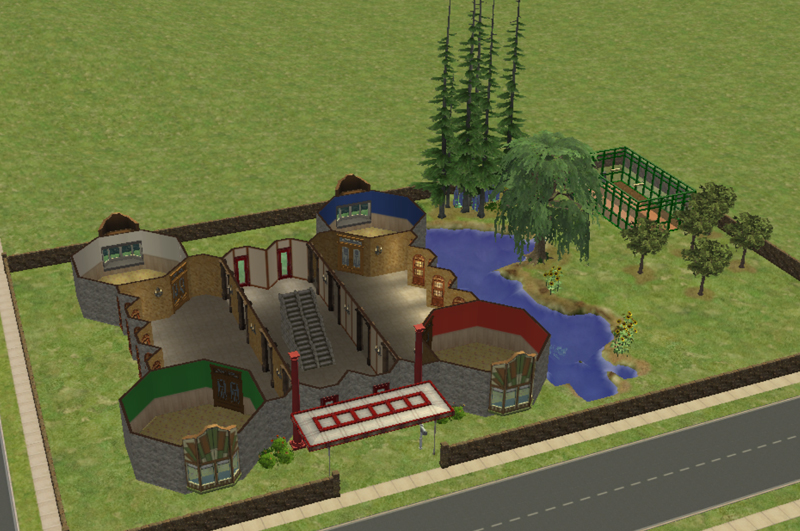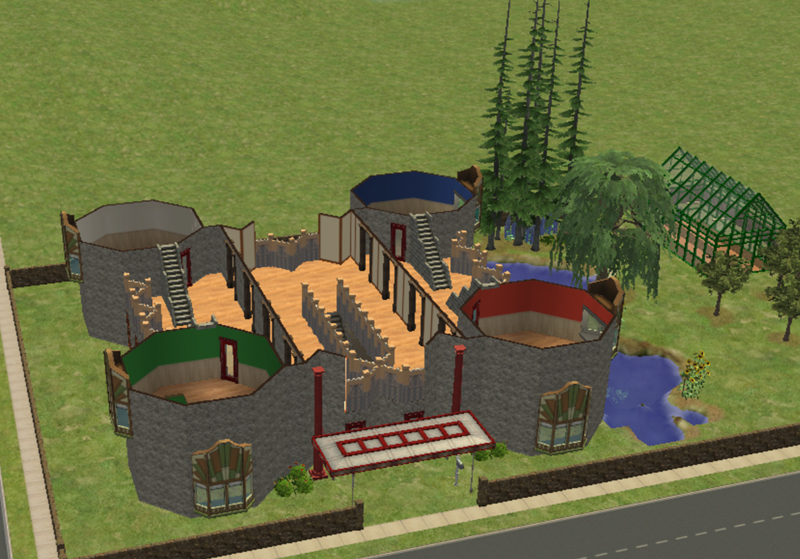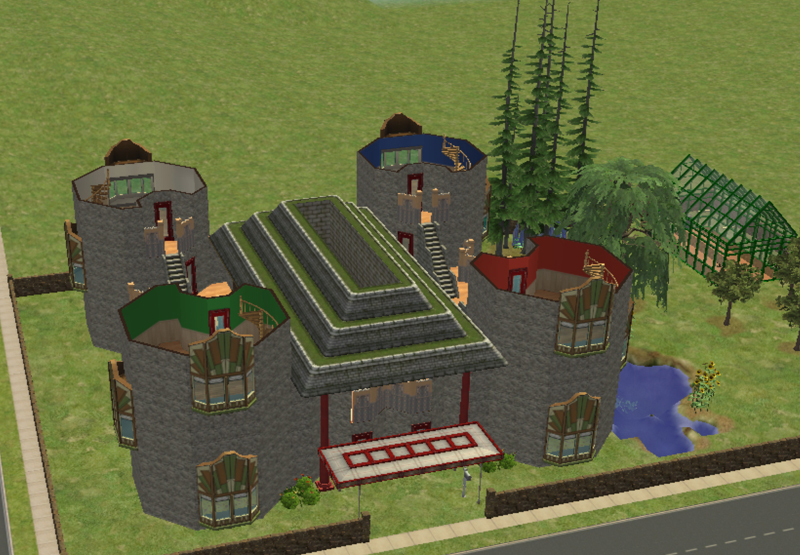 Each tower has a room on each floor; the second floor room in each tower gives direct access to the third-floor room, and thence to the top of each tower, providing a private outdoor area.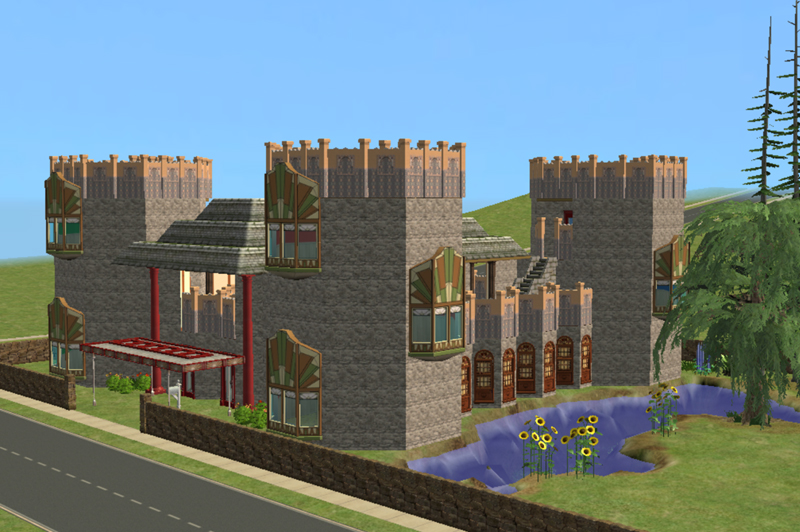 Outside there is a moat for fishing, tall fir trees and a greenhouse, leaving plenty of room for horses, cattle or other farming, if required.
Download the castle, completely unfurnished.
---
Sita February 16, 2016