[ Stories ] [ 6 Pes ] [ Sanctuary 1 ] [ Sanctuary 7 Umay and Bastis ] [ More Umay ] [ Umay in Lunar Lakes, continued ]
To Be Young
Now that she's reached the top of the Fishing skill, Umay can catch quite difficult fish relatively easily.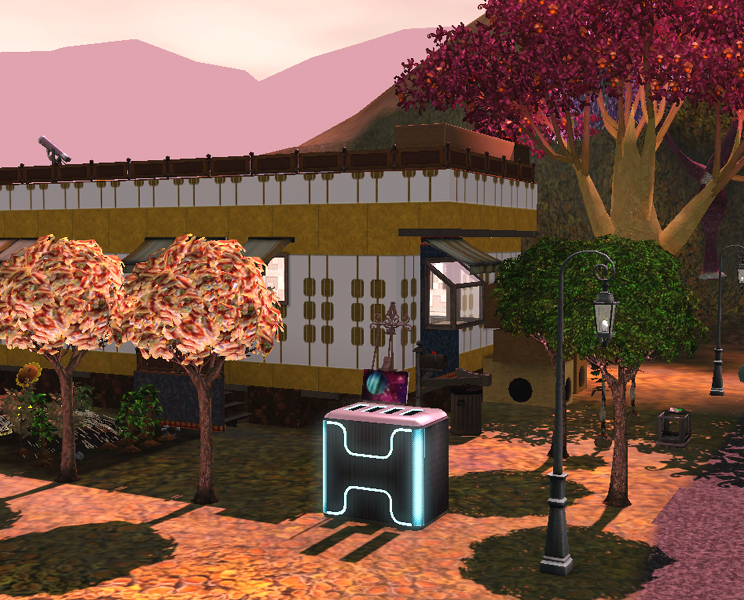 She lives a very quiet life, with her cats.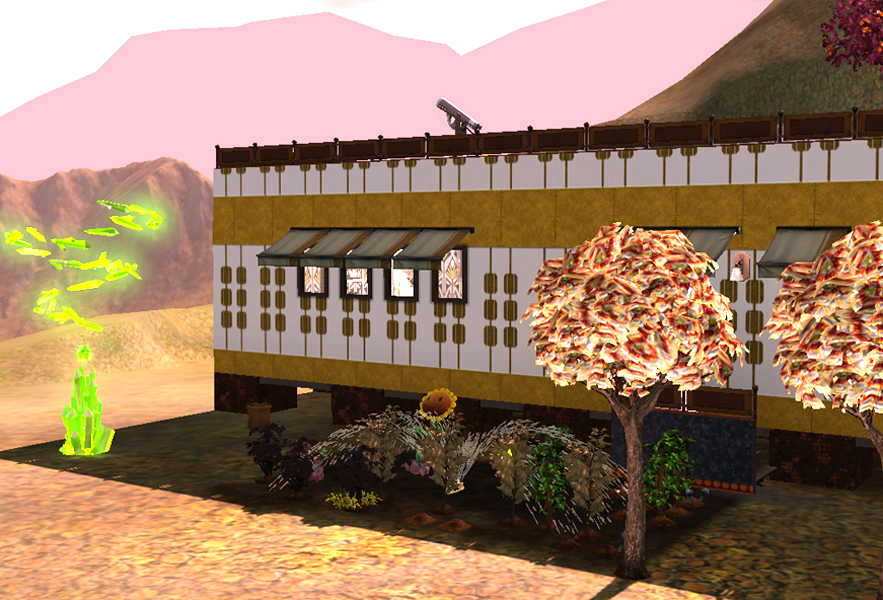 She knows the baits for most of them, and grows quite a few of the bait-fruits in her garden.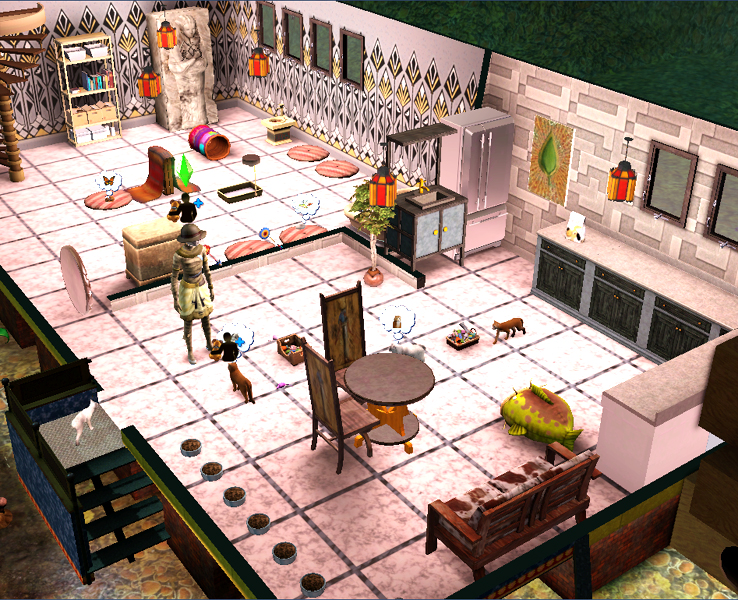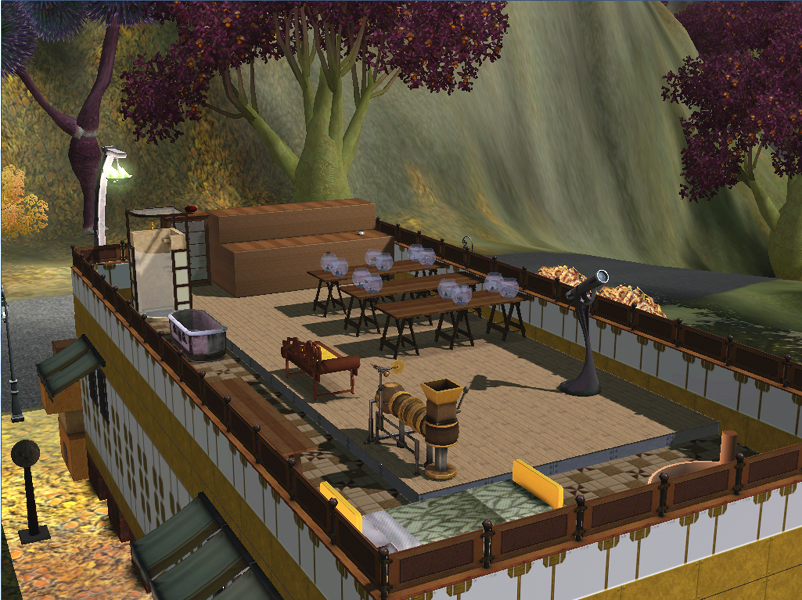 She enlarged her trailer a little, putting the fish in bowls upstairs on the roof. She thought that way maybe the cats wouldn't be able to get into them (they still did. But they don't eat them, just watch them.) She was trying to get 13 perfect fish in fishbowls, and never seemed to get past about six before they died...
After a trip to Egypt, spent fishing, she finally managed it by adding crocodiles and siamese fish into the mix. And finally got her 13. (The wish seems to need 13 rather than the stated 12.)
Whoever it is who comes to look after the pets while Sims are away apparently did not look after the fish in their bowls, and a couple died. But she had brought enough perfect fish of different varieties back with her to complete it.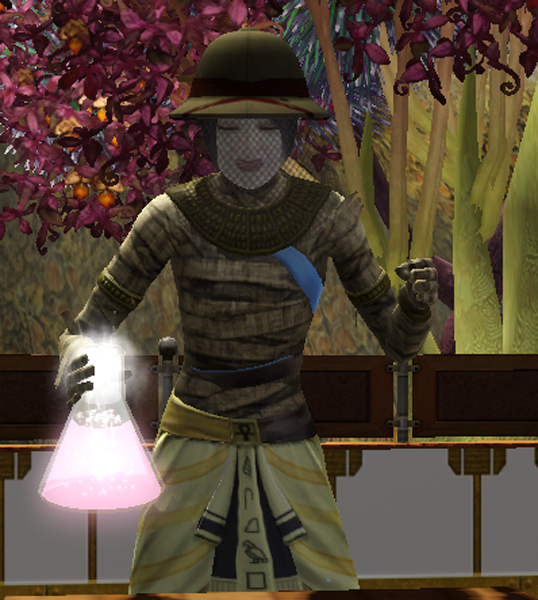 So she got her Lifetime Want. And enough points to get a Young Again potion.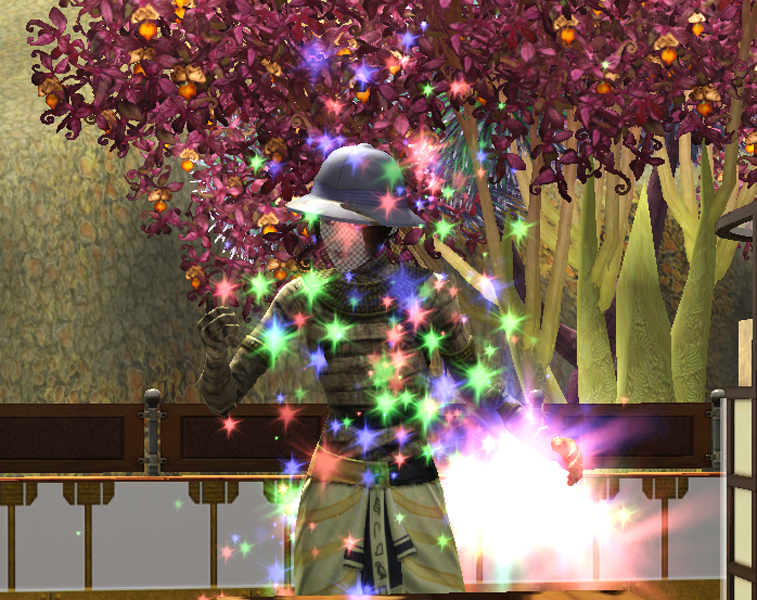 And a hairdo.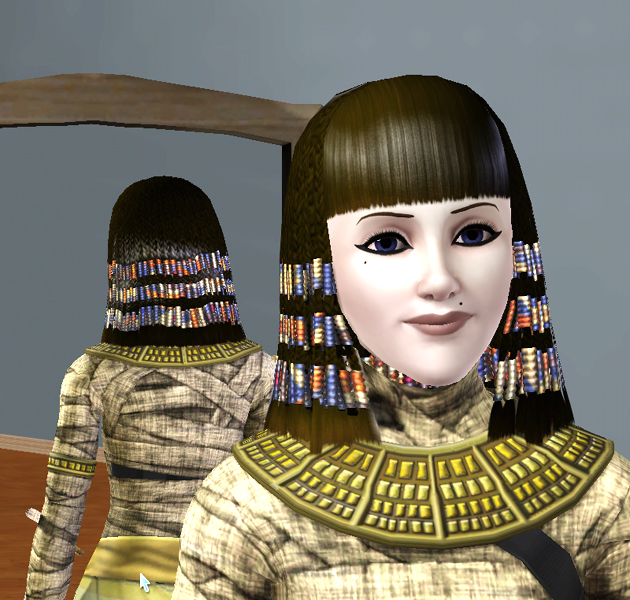 It's nice to have young skin again, she could stop wearing that veil now.
Meanwhile, she was still climbing the Angler career.
---
Sita August 10, 2016