Volcanic Crater
This is made from the Crater Lot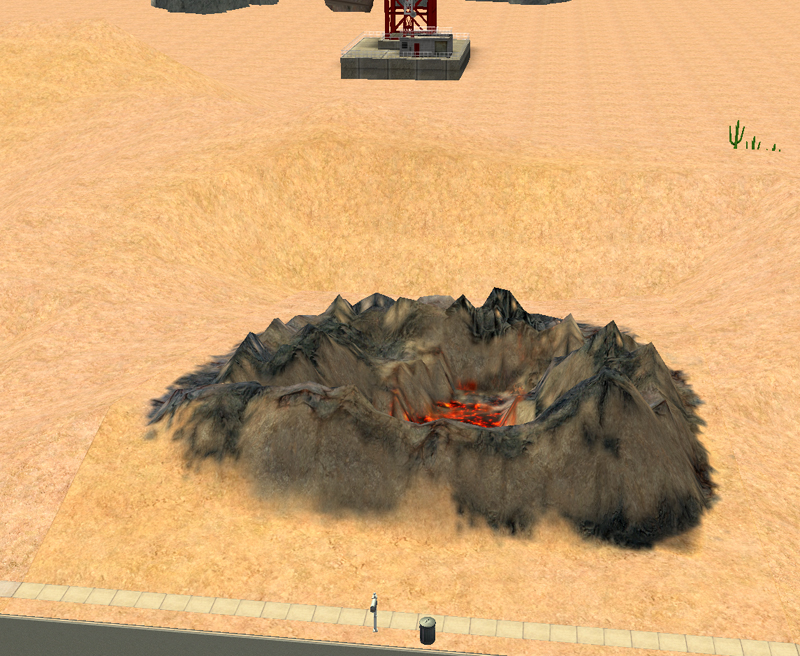 The volcanic crater that remained after the Beaker's home was completely destroyed.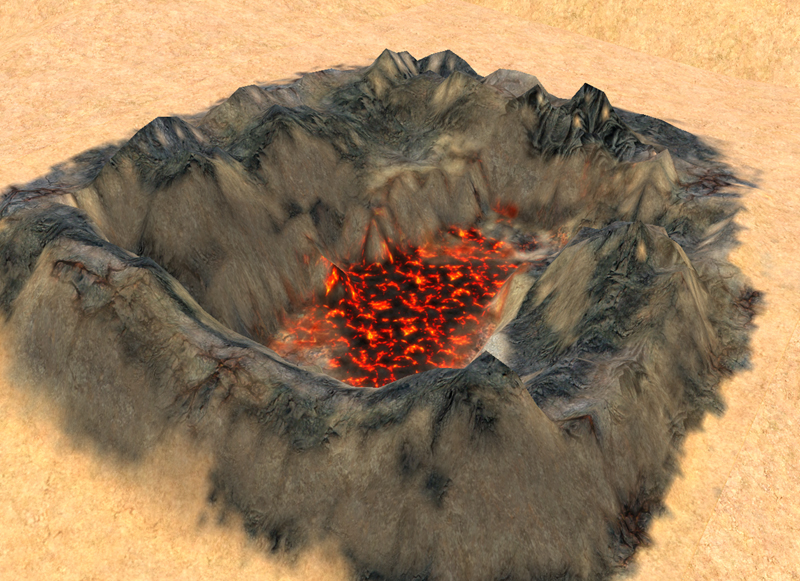 Helicopter's eye view.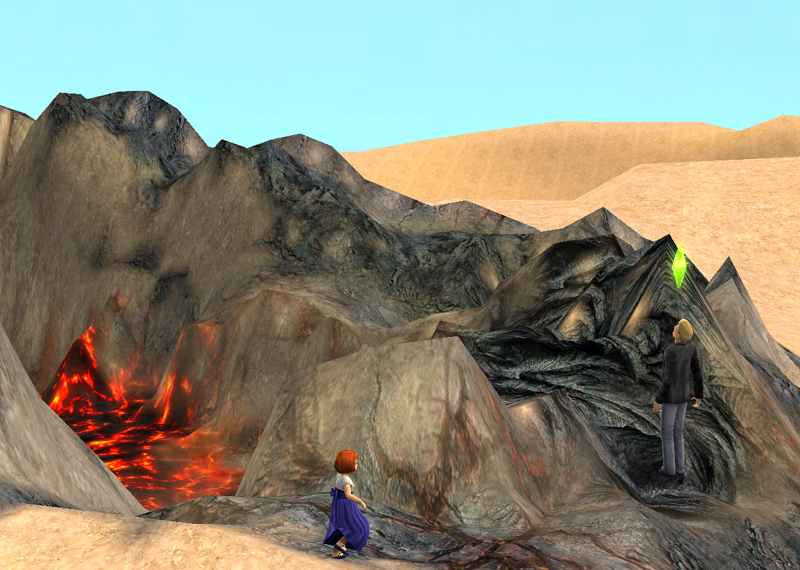 Loki and the children went to visit.
I made this for story purposes but it might make a nice decorative addition to a neighbourhood. You could build a home on it, as it's a Residential Lot, using the tutorial here. Later, I built a new house over the volcano, leaving the lava-filled basement. See the new Beaker Crater House here.
It needs the wonderful volcanic terrain paints by Pixelhate which you can obtain from Mod the Sims 2 here.
---
Sita March 15, 2018