[ The Library ] [ 150 Main Street ] [ Sims 2 stories ] [ Info ] [ Clothes ] [ Walls ] [ Floors ] [ Neighbourhood Terrains ] [ Mega Hood ] [ Houses ] [ Community ] [ Dormitories ] [ Apartments ] [ Oddness ] [ Single Sims ] [ Families ] [ Archiving ]
[ The Mission ] [ OAP 1 ] [ OAP 2 ] [ OAP 3 ] [ Auriel HQ and Park ] [ Pargeter ] [ Shurland House ] [ Damerel Street ] [ Llandudno Blue ] [ Kremlin Estate ] [ Department Store with Penthouse Suite ] [ Simple Shop with Flat ] [ Abbey Gatehouse ] [ Bell Edge ] [ Dragon Tower ] [ Dunroamin' ] [ Early Cottages ] [ Green Arbor ] [ Laura Lodge ] [ Pyramid ] [ Rodbridge ] [ Stock 1 ] [ Weiss ] [ Yule Tower ]
The Mission
The old neighbourhood Mission, now refurbished and completely reroofed and now suitable for residential use. A new lightning spire has been affixed since the unfortunate incident with the previous Padre.
Made with all EPs and SPs.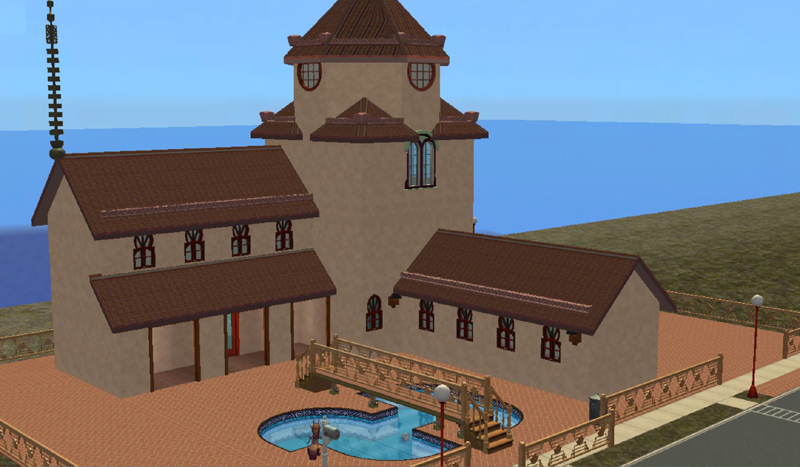 A very large, completely paved yard with parking for at least four vehicles. Small pool with bridge and dragons (purely decorative).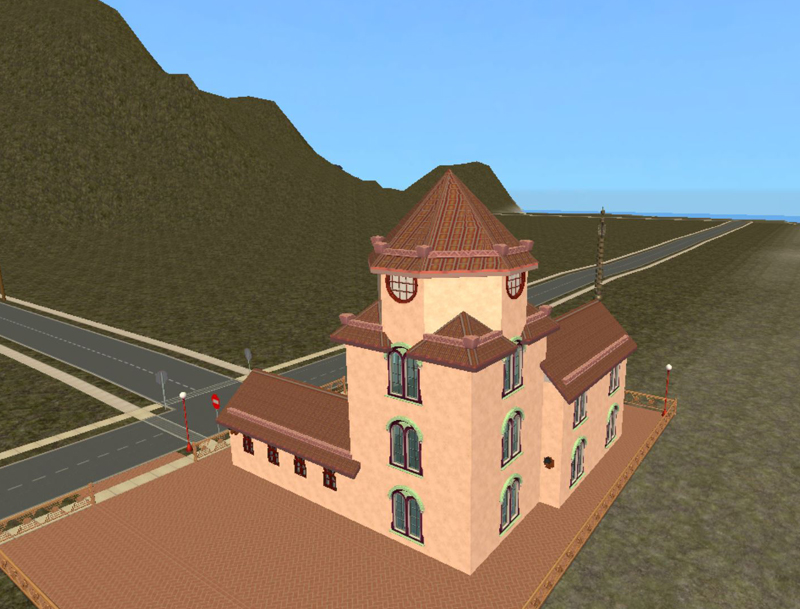 Spiral stairs to the top of the tower. Lift to the first floor. Parking for 4 cars. It's a 2 by 3 lot.
§62,607
(The dragons are a simple recolour by me - remove with CUSTARD if you don't like them. Why? Well, DRAGONS!)
---
Sita March 14, 2018