[ Sims 2 Stories ] [ Uberhood Update 24 ] [ The Ottomas Family] [ The Gothiers ]
Interlude: The Bus Stop
There is in fact a new Bus Station, as SimCity's Bus service finally reached this district. The local council hope the new service will bring much-needed jobs and prosperity.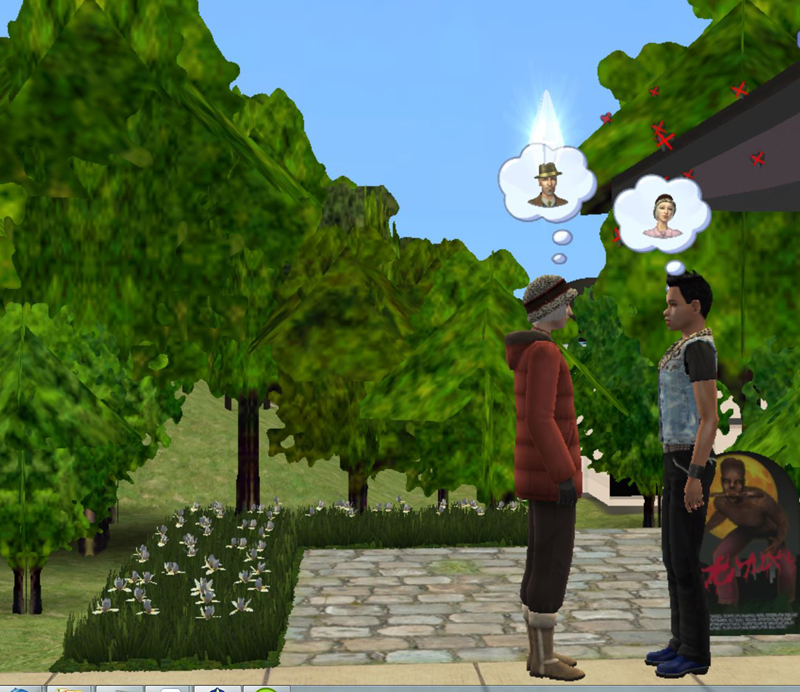 There's no accounting for teenagers.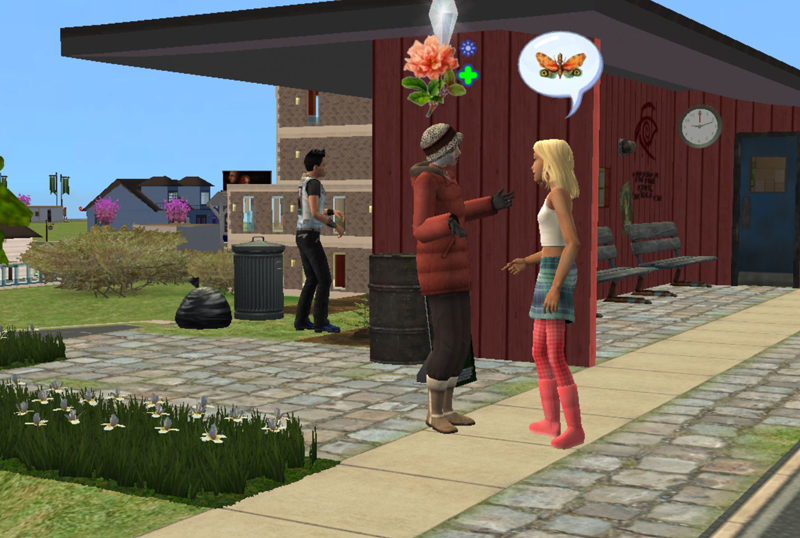 The Goodies waiting for their bus.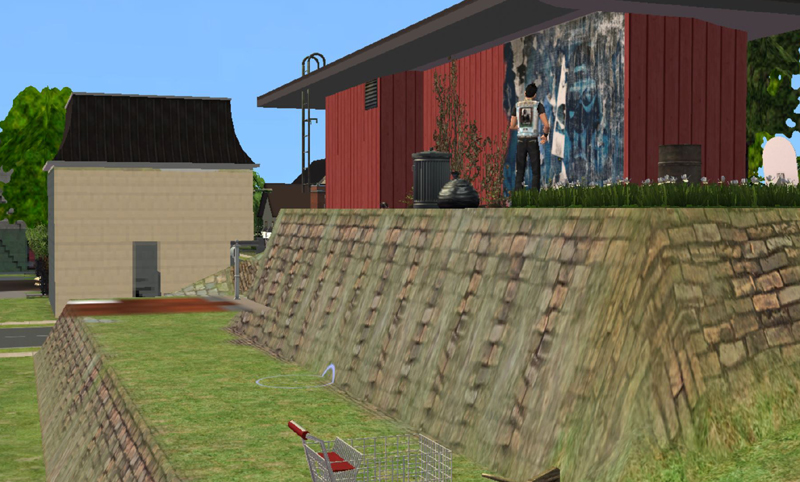 The back of the very steep lot has been landscaped into terraces. Amar Boyle seems very interested in those plants. Or maybe he's looking for a tag on the grafeet.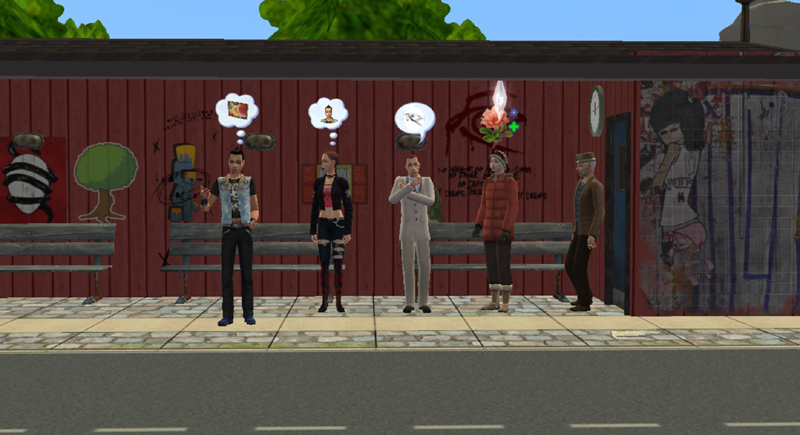 Danielle got a lift from a passing friend.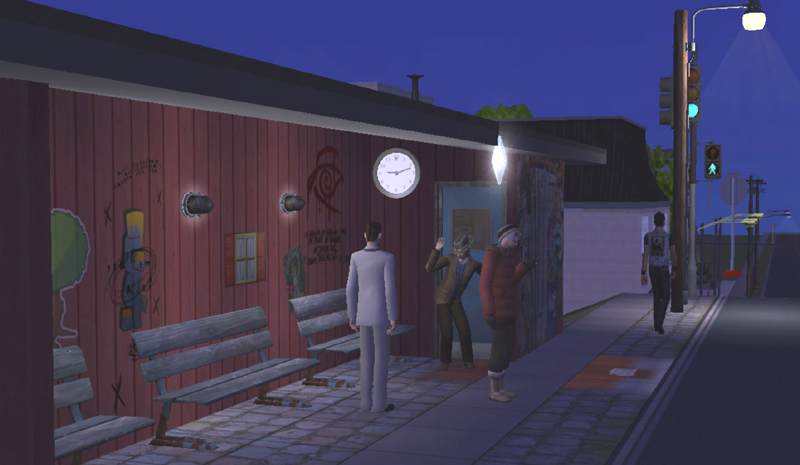 The bus was very late and Amar decided to walk.
---