New Beaker Crater House
Stage 1
The Beaker house was destroyed in my game by a horrendous explosion, which may or may not have been meteoric but left a lava-filled crater.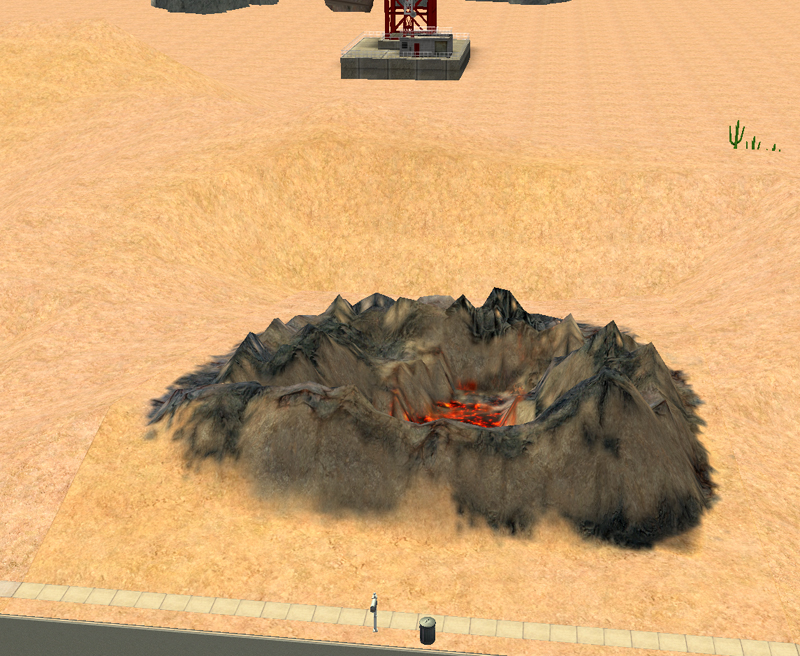 Loki felt that the town NEEDED a Beaker house. "My family have always lived in Strangetown, as long as it has been settled. There has always been a Beaker house!" We are the Beaker People!"
So he put his considerable fortune to good use, building a new home which somewhat resembled the old Beaker "Castle".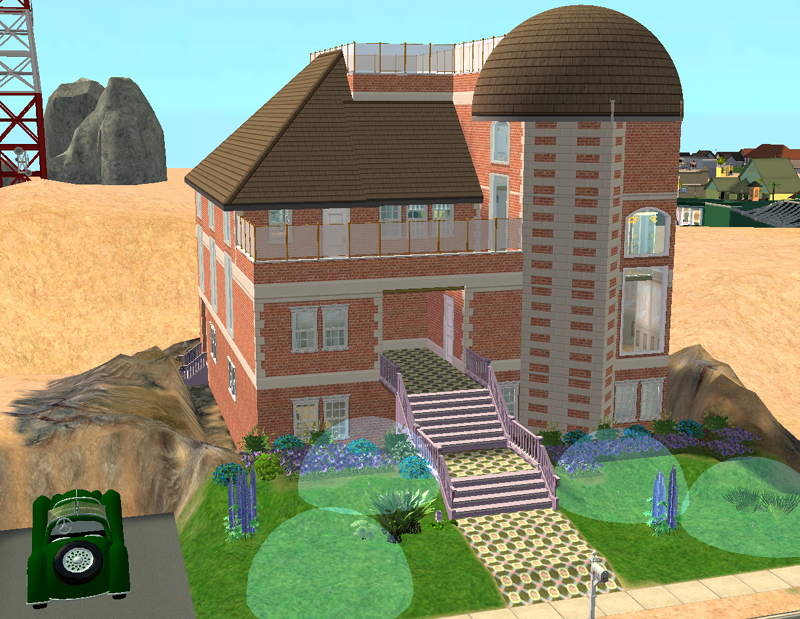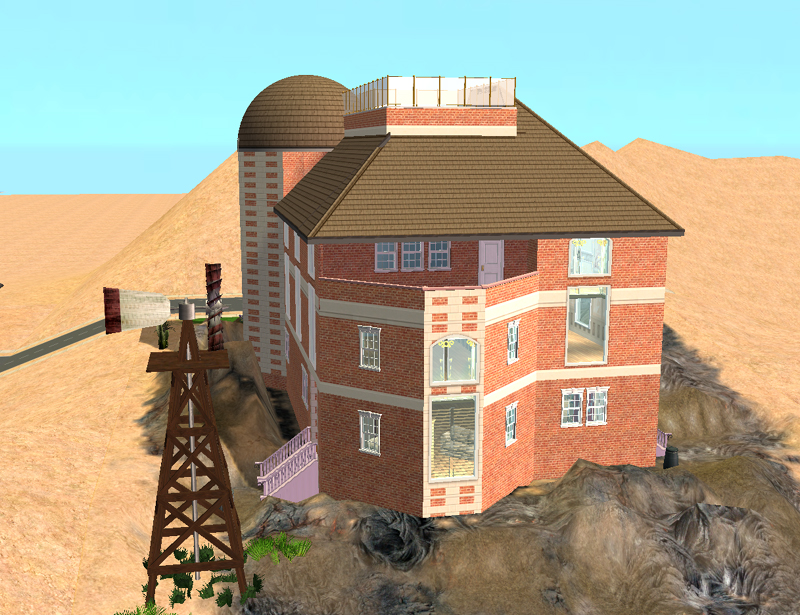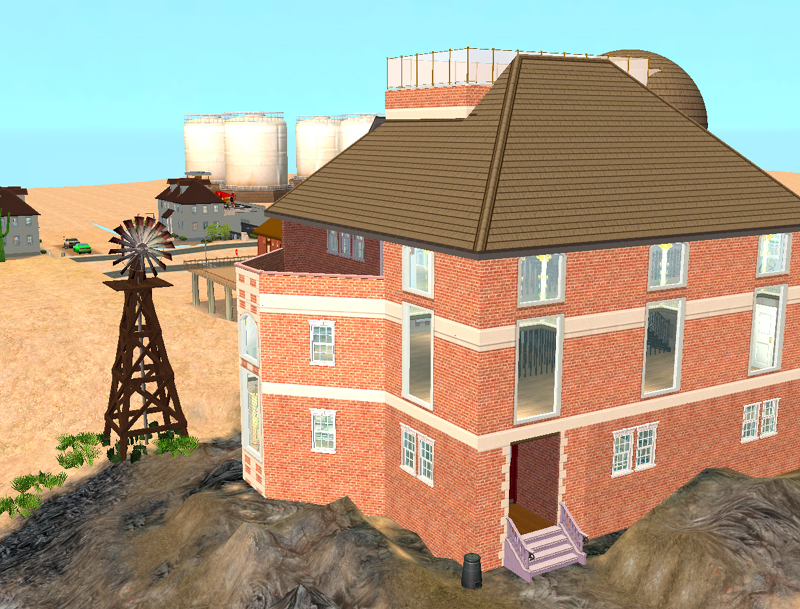 The lava in the basement provided good underfloor heating.
§112,528 Download
It includes some items from Artistic Habitats, a now defunct site - plants, some doors, the wonderful volcanic tiles by pixelhate, a car by Wintermuteai.
If you're concerned about extra content, please check with Clean Installer.
Made with all EPs and Packs.
Please see the Polyhood story of the Beakers for what happened next.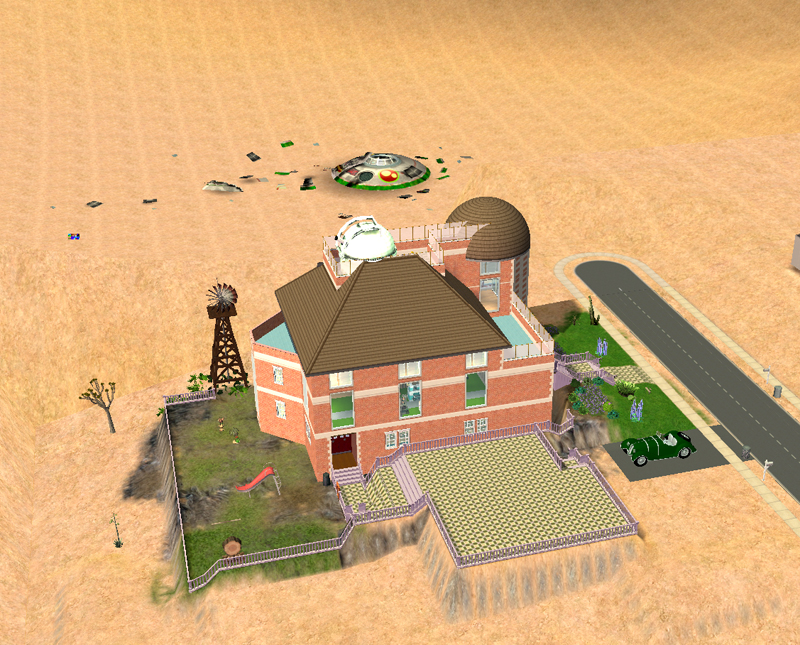 The work as up to date as it was when the Beaker family disappeared... presumably taken by a UFO.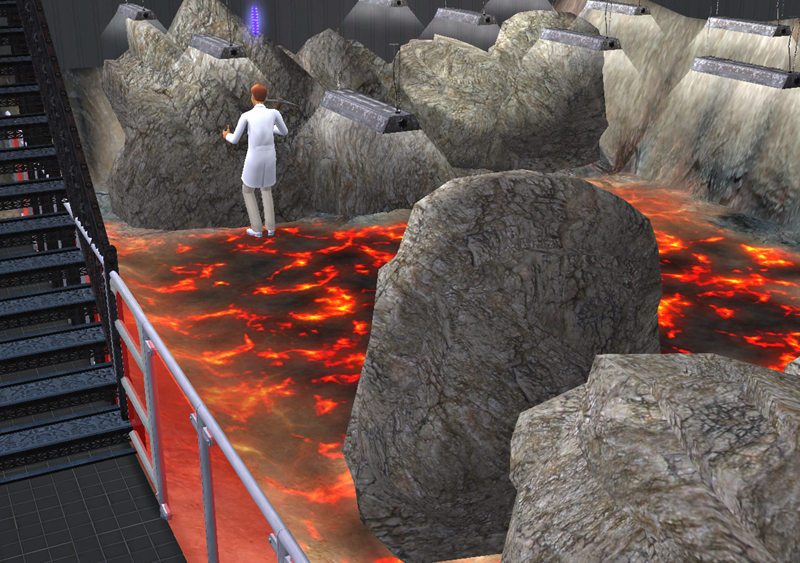 In the later part of this, the mod by Sun & Moon from Plum Bob Keep was installed - there are some of the mining rock crafting stations in the basement, as you can see here.
I've removed these as per Sun & Moon's policy but it's a simple mod to install, if you should want to use it. If you do, install the mod before the house.
The house is now furnished and uninhabited. Not even haunted!
§127,007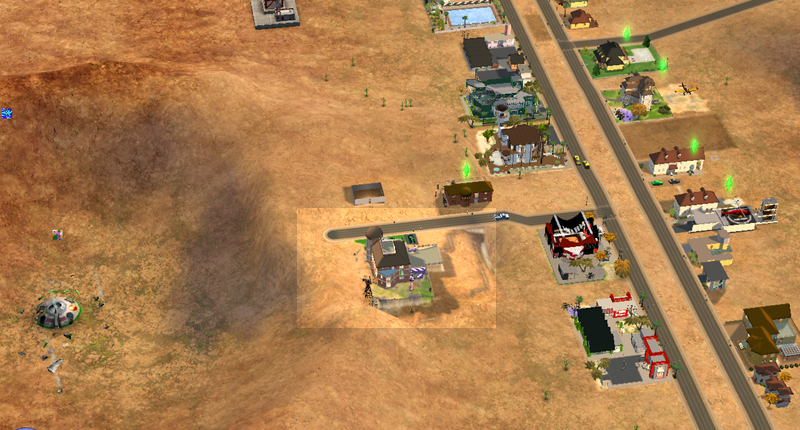 It does include a small amount of CC, including the Observatory from Simslice, the car from Wintermuteai, some windows and plants from Artistic Habitats (all seem to be dead sites now) and some terrain paints. I suggest you check with Clean Installer. To install in Strangetown you may have to level the ground somewhat, but this is where I have it installed.
Download Beaker Crater House Extended (I used Mootilda's LotAdjuster on it to make the lot larger).
---
Sita March 16, 2018