[ Sims 2 Stories ] [ The Auriels ] [ Jan Tellermann ] [ Senza Parole ] [ Petite Fleurs ] [ The O'Mackeys ] [ Three and a Half Goths and one Traveller, Bells, Dreamers ] [ Love ] [ Jessica's Conversion ] [ Some time later in the Uberhood ] [ The Sad Sad Tale of Jessica Peterson ] [ Belladonna Cove ] [ Strangetown Bulletin 1 ]
Update 8: Petite Fleurs
Neighbourhood review:
Welcome to Jessica and Matthew Picaso's flower and farm shop, in Riverview.
"So far we've been too busy setting up their shop and raising little Betsy to do much farming. But the shop does surprisingly well," smiled Matthew. "Sims here have made us feel very appreciated, and we have customers from as far away as Pleasant Woods and of course several regulars from Belladonna Cove."
They made our reporter very welcome, and gave her a tour of the house as well.
The entrance hall and sitting room.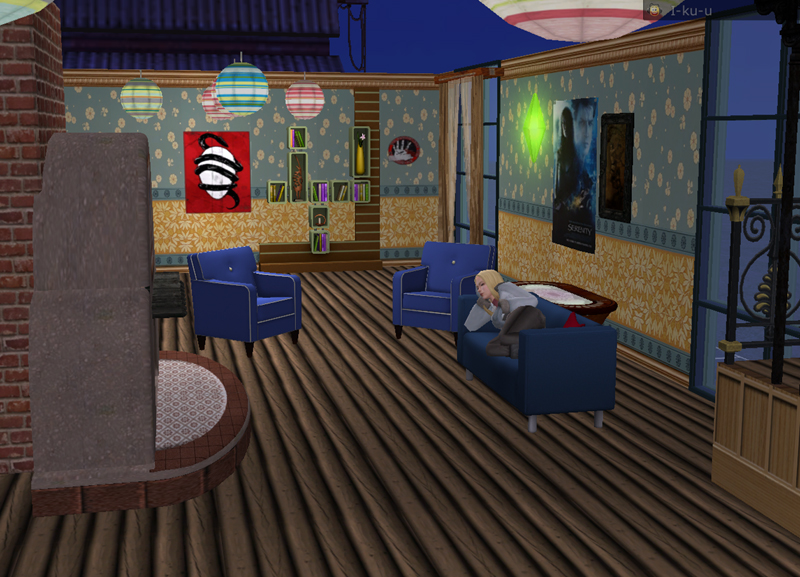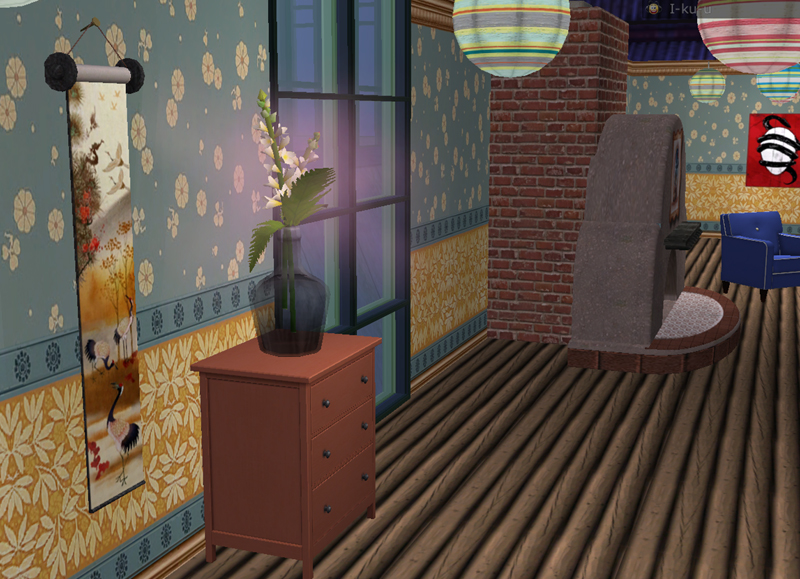 Fairly eclectic decor, expressing Jessica's taste.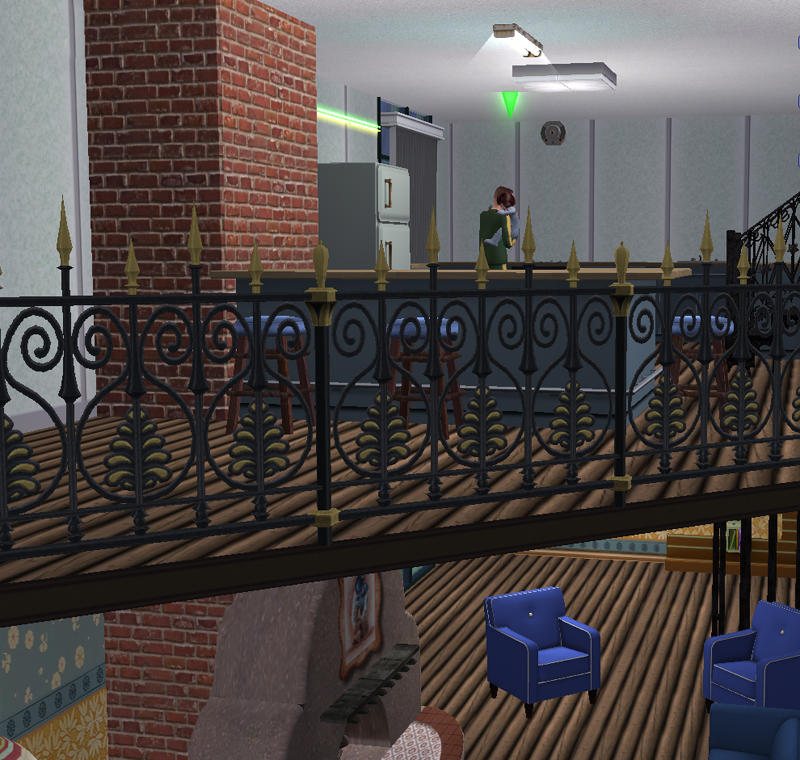 The kitchen, up a flight of wrought iron stairs, has a "balcony" so that part of the living room has a two-storey ceiling, and from the kitchen one can see who is coming in the door downstairs.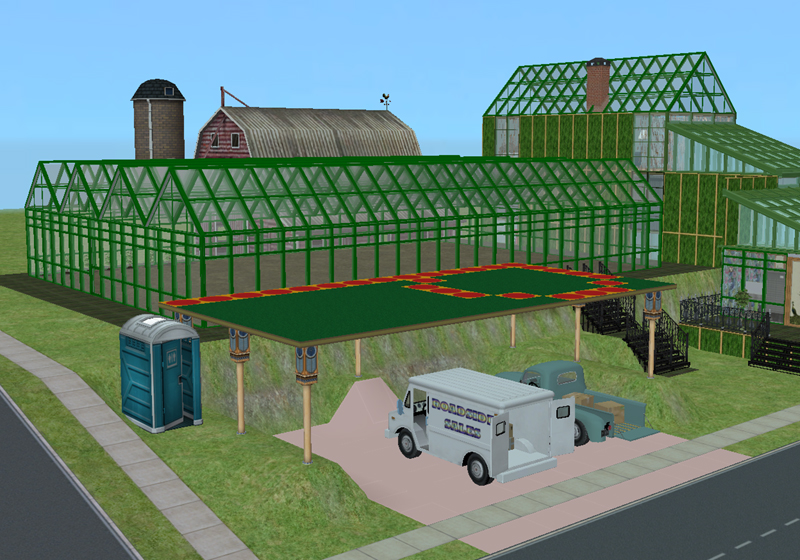 With the two delivery trucks they bought secondhand, they plan a vegetable delivery service, once they get the greenhouse going. This plan was of course interrupted by Betsey's birth, and now by Jessica's second pregnancy. In spite of that, they kept the business going throughout.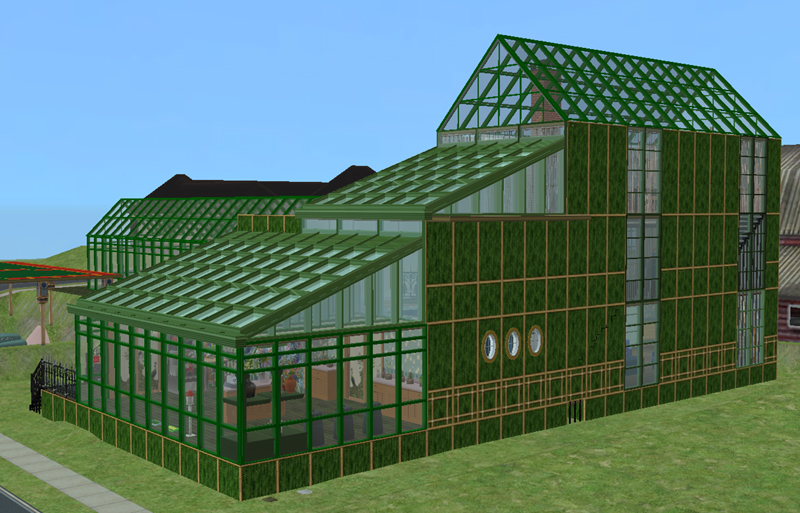 The house is full of light.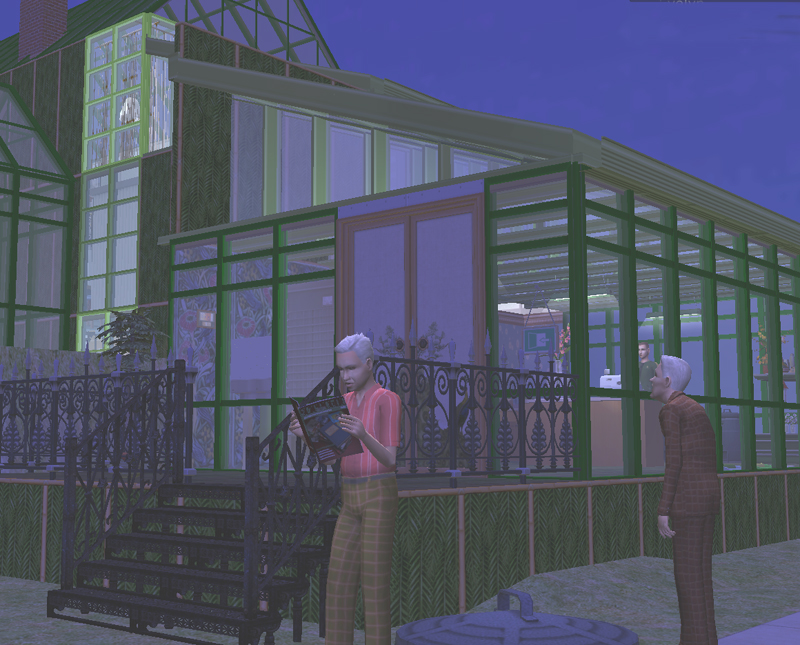 When we went to photograph the shop itself, it was too late! Closing for the evening. Also because Jessica felt early labour pangs five minutes ago!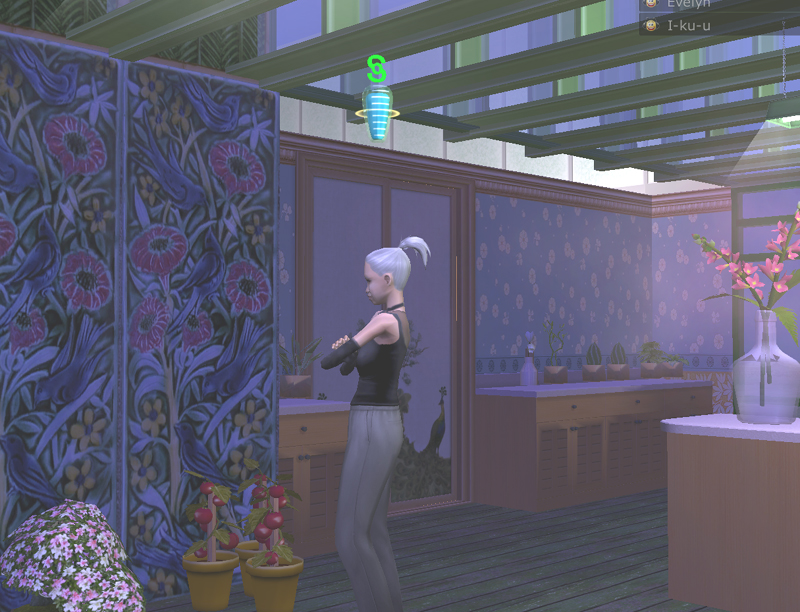 Just as soon as this customer made up her mind.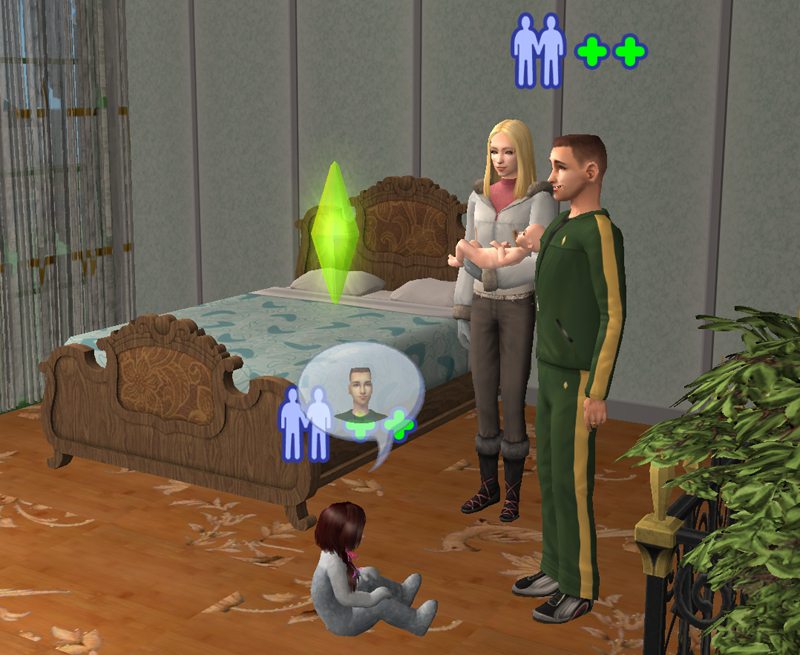 And after a long night, their son Vincent was born, whom they immediately started to call Vinnie. Our reporter is a proud godmother!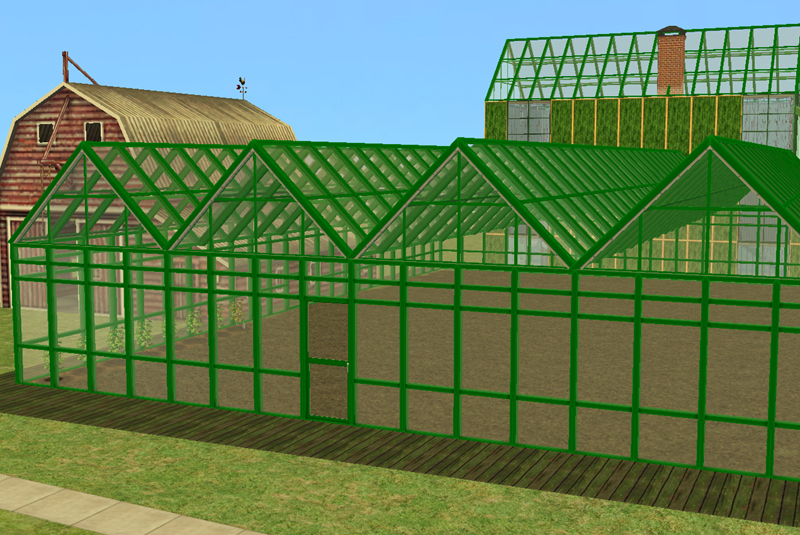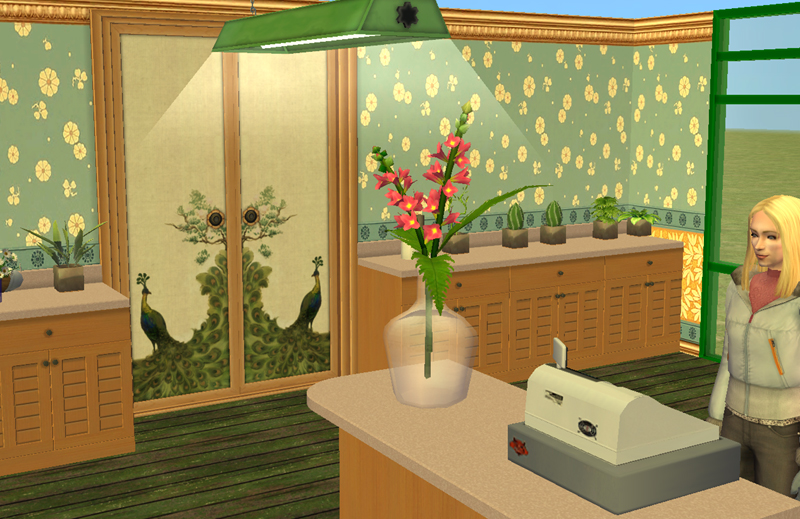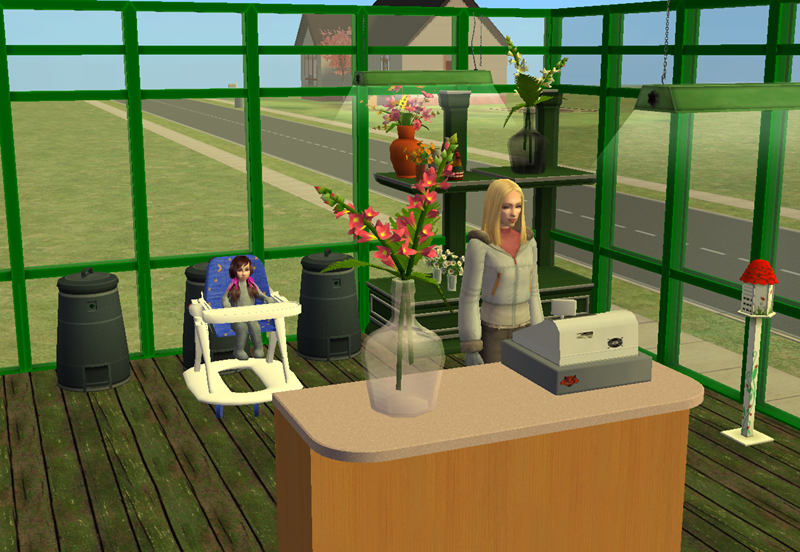 Betsey is already learning to help in the family business.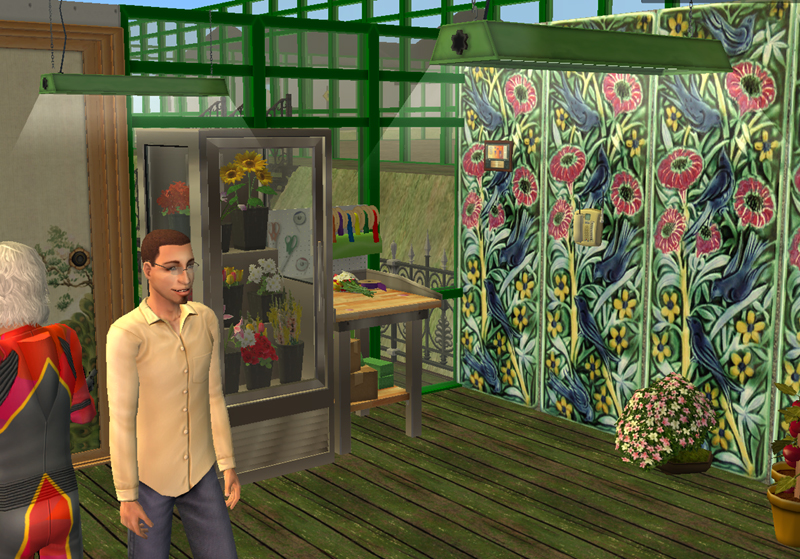 Thanks for your visit to Petite Fleurs! Do come again.
---