[ Stories ] [ Manu Valley ] [ Spock in Manu Valley ] [ The Big House ] [ The Opera House ]
At the Ladeez House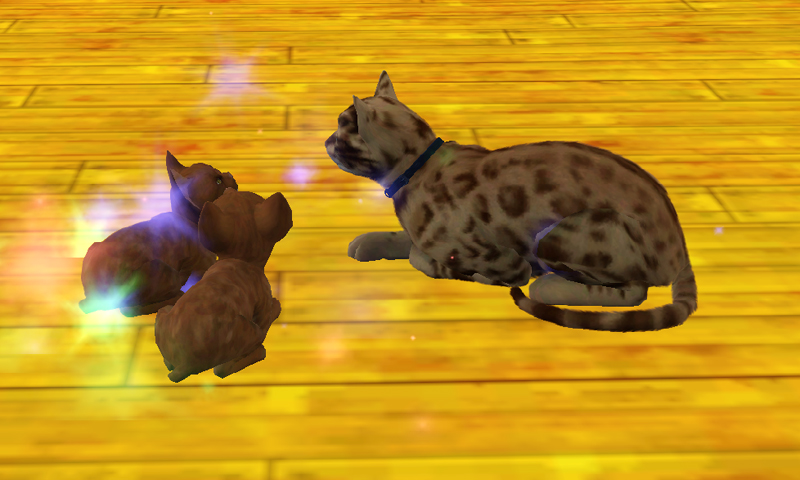 The Ladeez' cats had kittens, Dolly and Billy.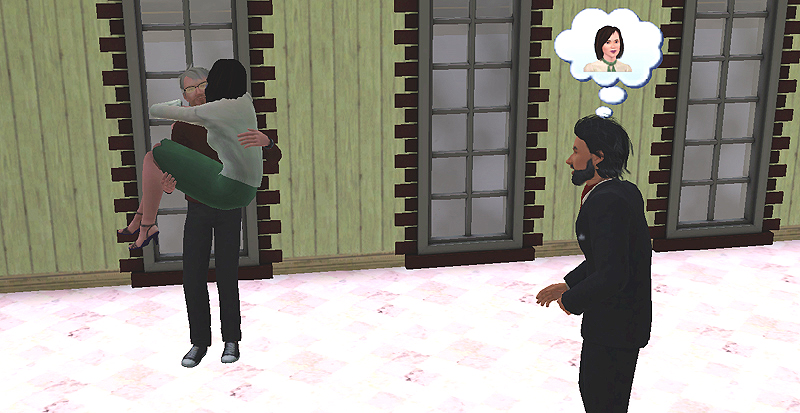 Anne, getting used to her single Mum status, was actively looking for a new husband. When her employer Spock told her she had won a promotion, she not-so-impulsively leapt into his arms and kissed him on the cheek.
"Spock: "Err. Um. Yes. Congratulations."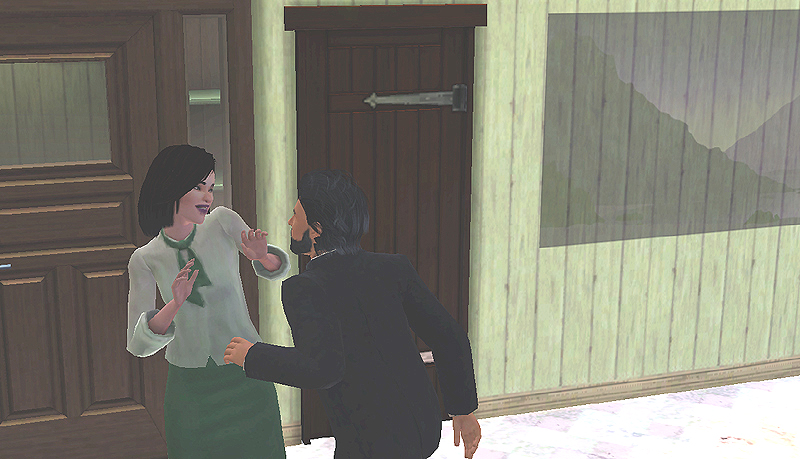 And when one man shows affection in public, this seems to attract others. Karl Marx in particular moved in immediately to try his luck.
"Sweet. But you're married. I need a single man."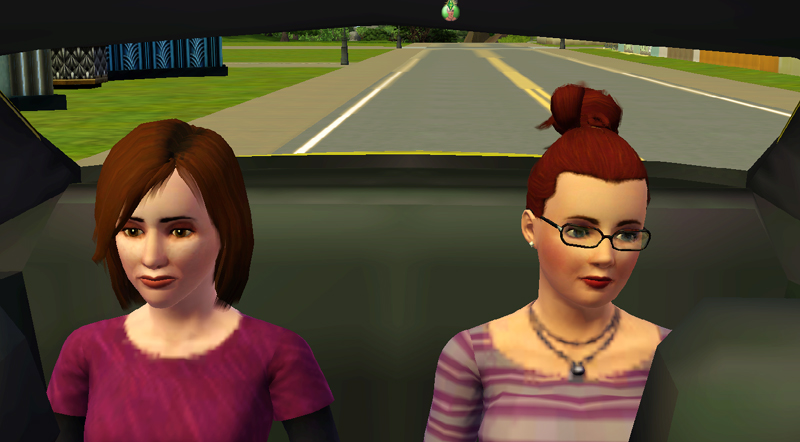 Christine Cubedonk and Grimma Catbutt moved into a small house together and did it up, after which they had precious little money left and had to look for work.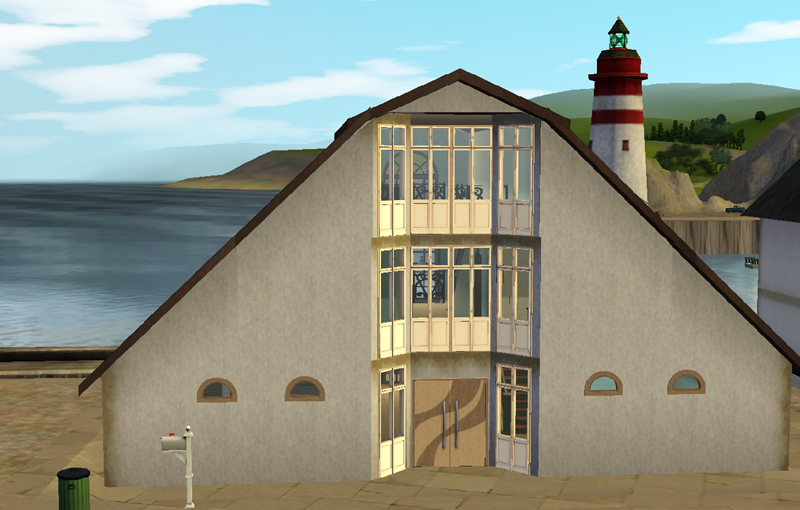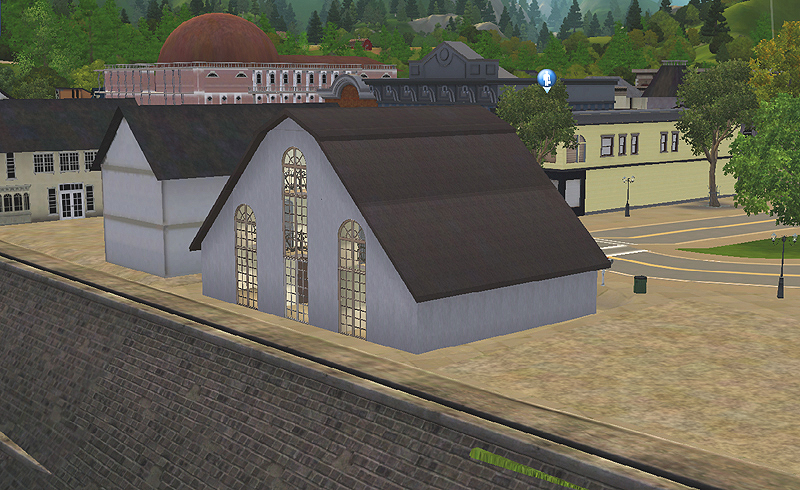 They put in extra large windows at the rear to catch the wonderful views over harbour and Capitainerie.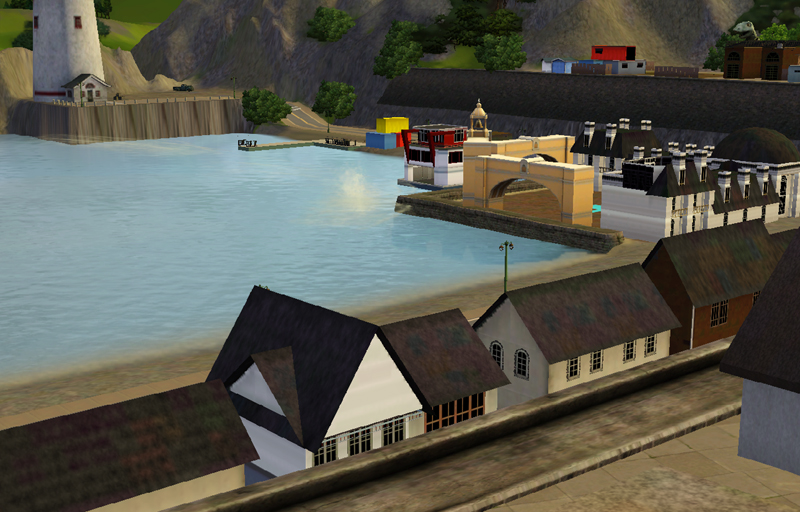 As soon as the work on their house was complete, it was time to get work. The hospital was recruiting Organ Donors. "Are you sure this is a good idea?"
"No qualifications needed. They say they never call on you to actually DO it."
"They say. Still, money is money. I guess a kidney fetches a good pile of simoleans."
Here they are at the hospital's Science Centre, working hard.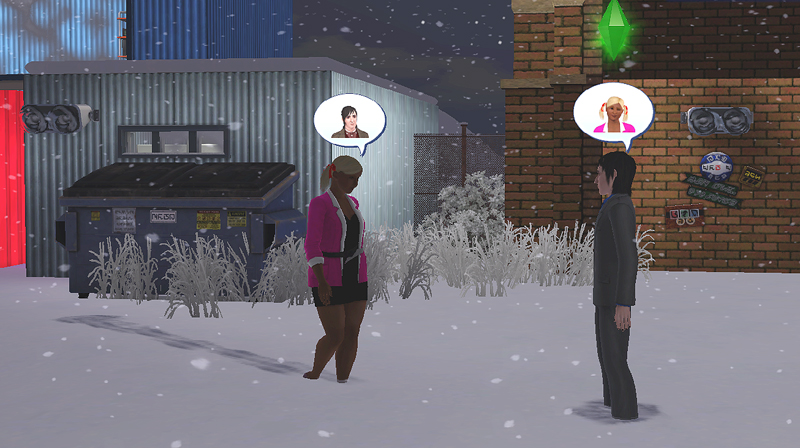 Jess Snape meanwhile, has taken to meeting clandestinely with a young lady! She's apparently a barmaid at a sleazy club called The Junkyard. His excuse is that he can't stand it inside the club, it's too noisy. And there are those flashing lights he hates.
Karl Marx had a major problem in his Political Career. He decided to sleep on it.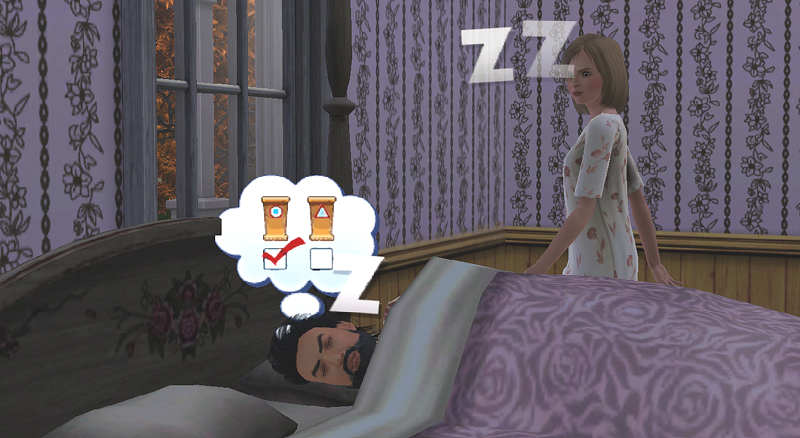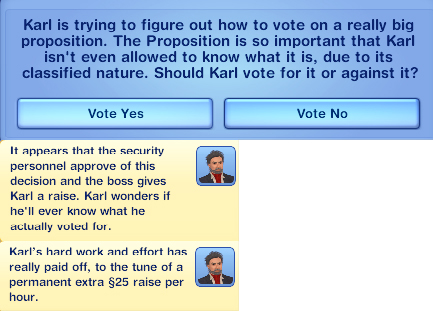 But it didn't do him any harm. "Hard work and effort, indeed. We know what makes the world go 'round."
---