[ Stories ] [ The Craigs ] [ Jezzer's Long Vacation ] [ Craigs in Wild Palms ] [ Separating Craigs and Oona Goes Wild ]
[ Wild Palms: The Race ] [ Sunset at Sunrise ] [ More of Jezzer ] [ Politics and Assassins ] [ Bleake Islands 1 ]
Bleake Islands 2
John Waters moved into the Journalism career. He ultimately aims to be a Director, but we'll see.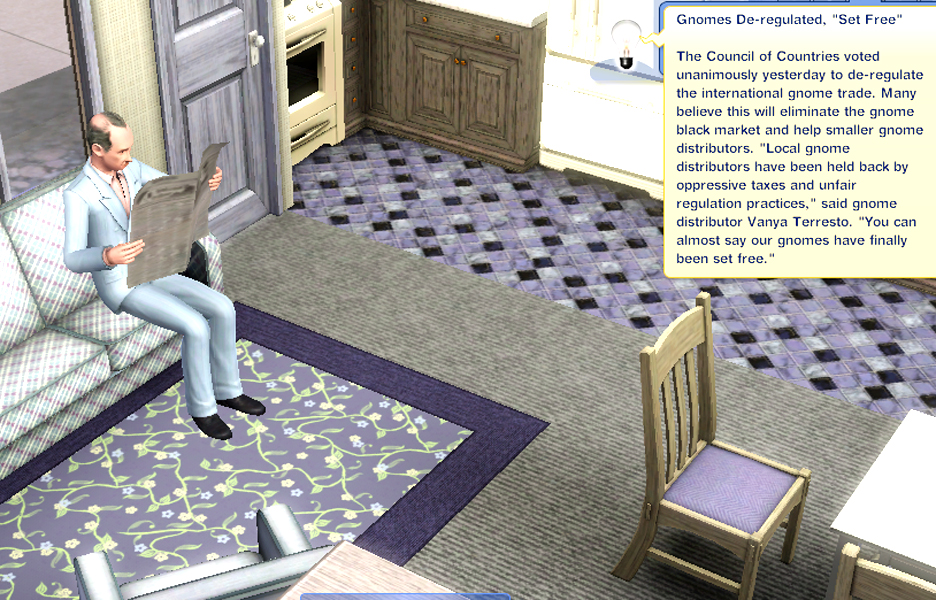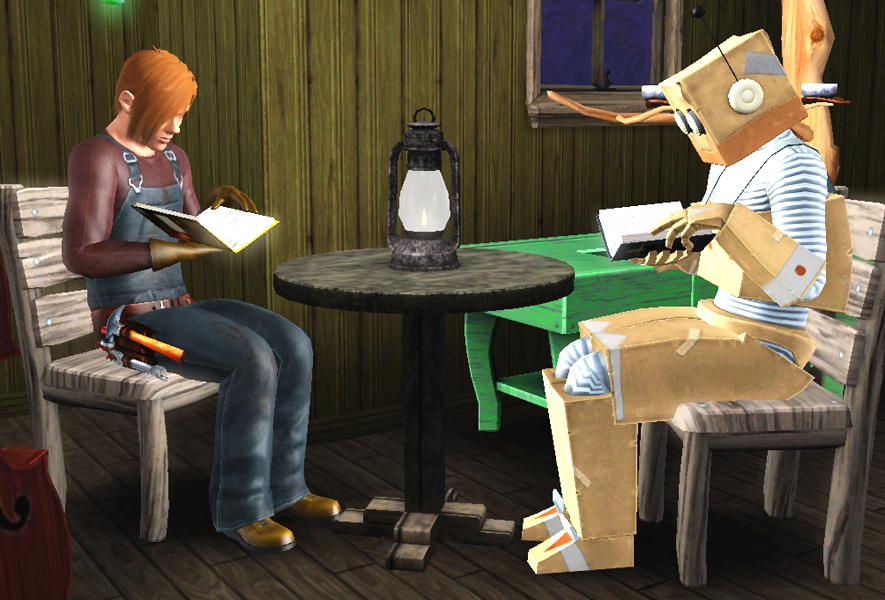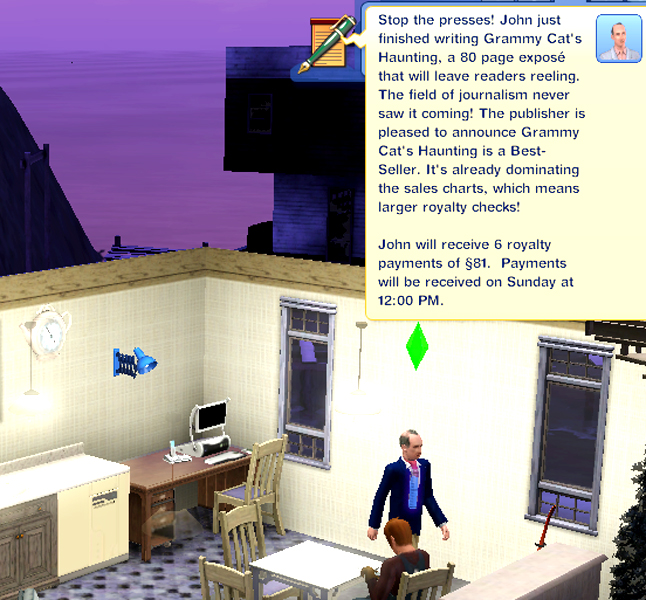 He's lodging with Sean Gorman, a stagehand, who's learning the guitar, and wants to get married but has never actually looked for a wife...
But Sean finally married his fiancee, Celia. So John moved out. he went to stay with his friend Arnulfo Butler.
Bleake needs more WIMMINS so Nailati, MissAaliyah, Spooky Muffin, and Marhis came to work at the Research Station, in hopes of finding husbands and families.
A little look at the town.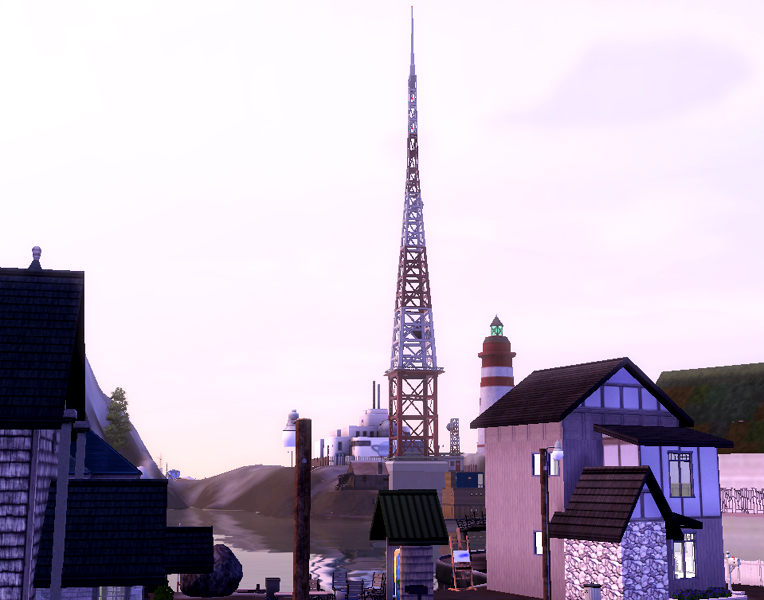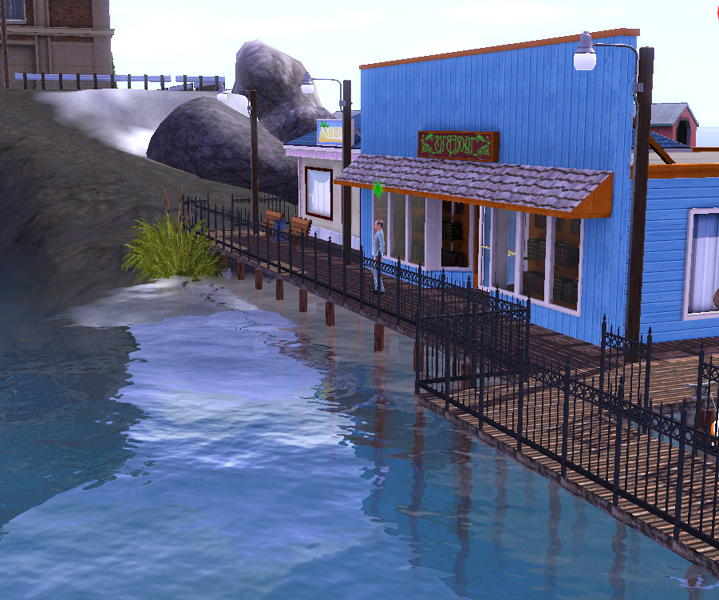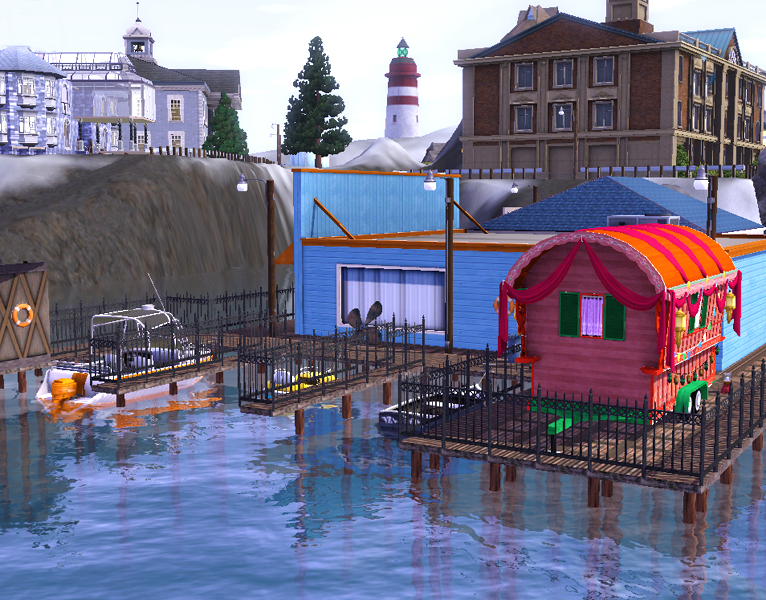 A local developer has made a new building and port on Pincher Point Island and the houseboat which has recently a take space there. Pincher Point is a new island, recently formed, some say as the result of certain experiments going on at the local Science Facility. There are rumours that there is some alien technology there. A certain specialist called Ms Tyler is working there with local scientists.
Now it's becoming a popular place to hang out, in spite of the fact that docking there can be tricky.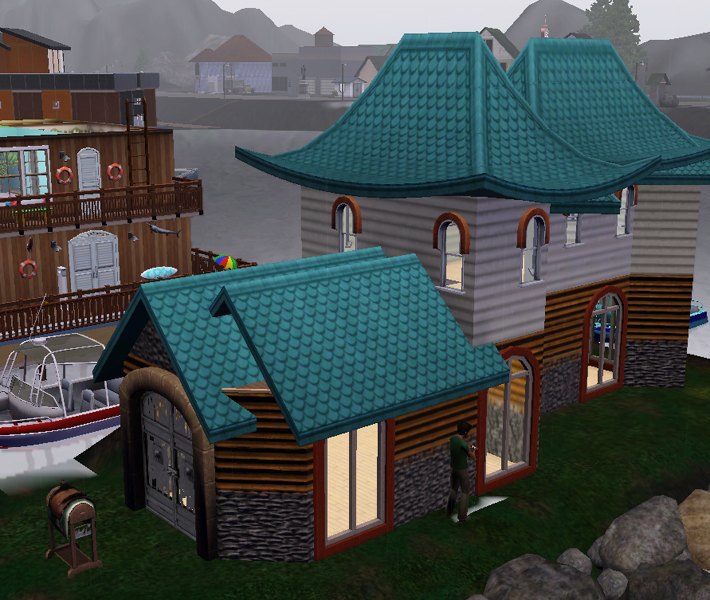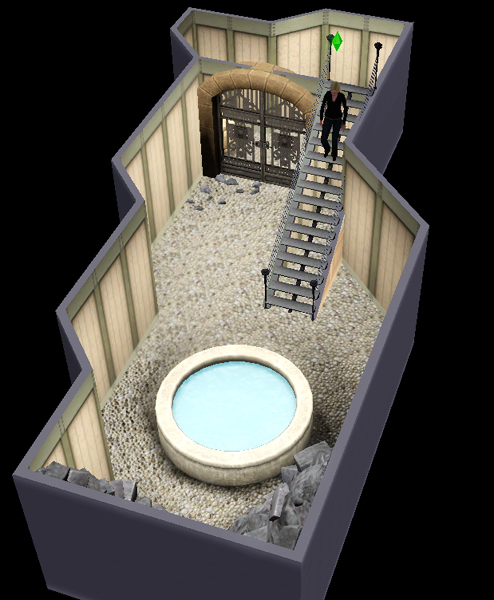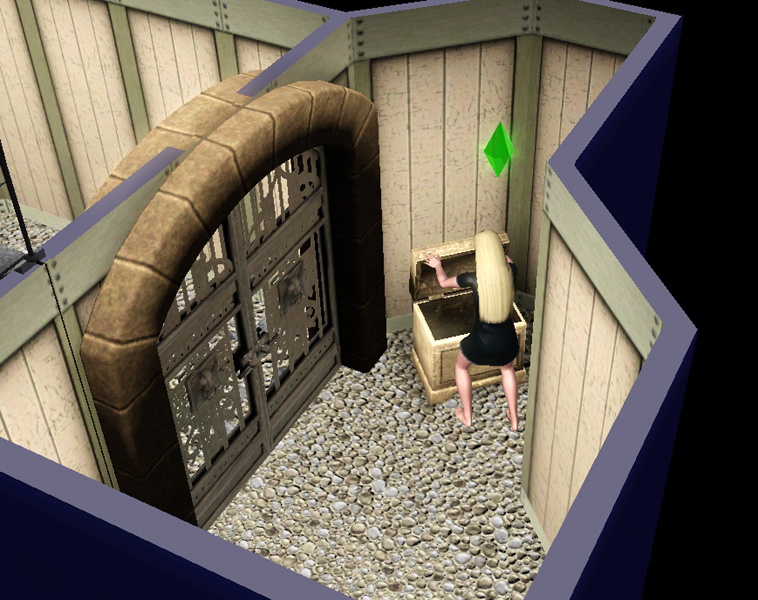 "Oh, it's a thing - summat to put stuff in!"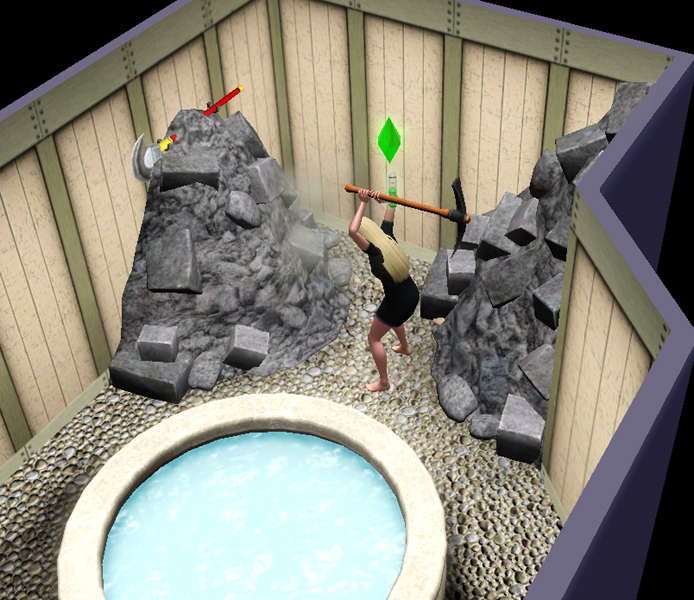 "Something... huff puff... on the wall huff puff..."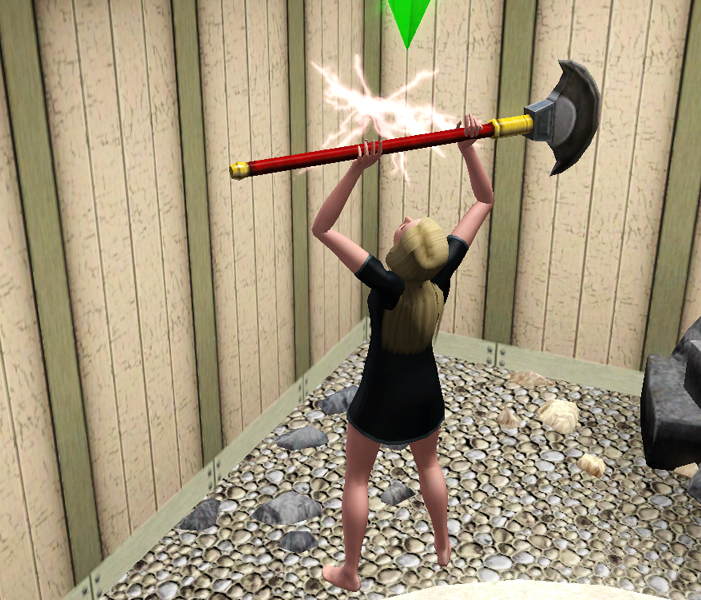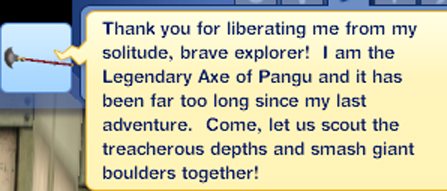 In spite of its pleading, she decided to go upstairs instead.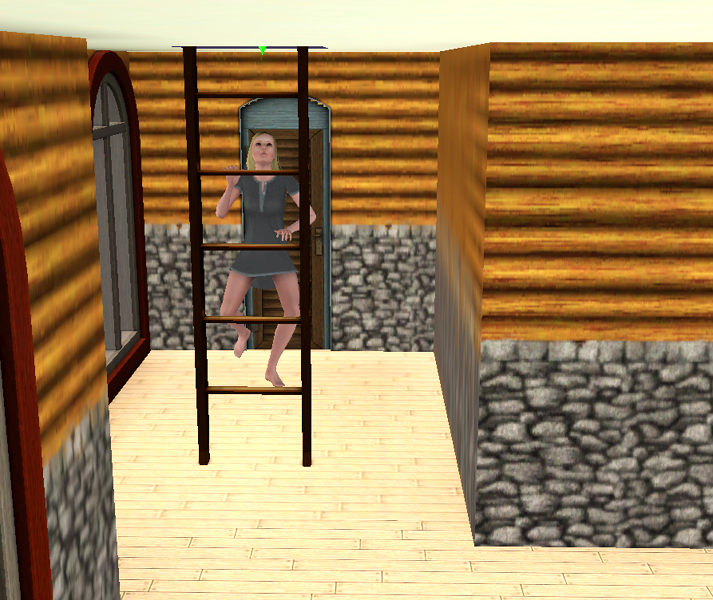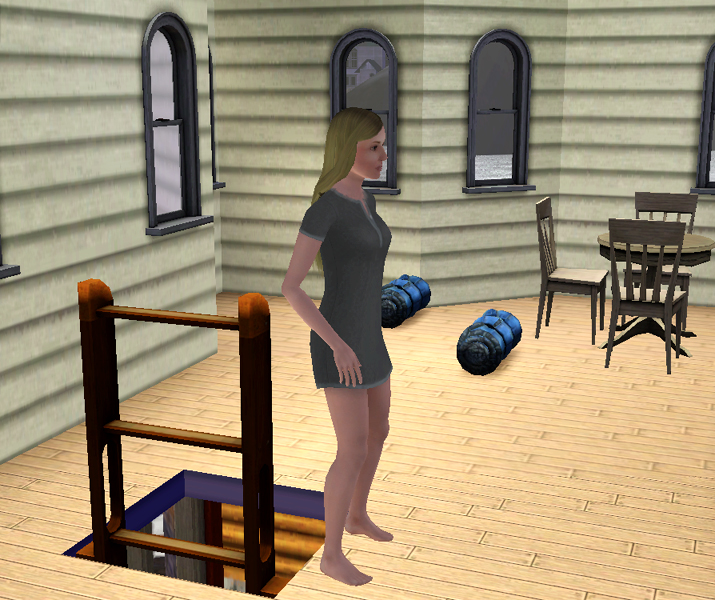 And there are even sleeping bags for the weary trapped by the vagaries of tides.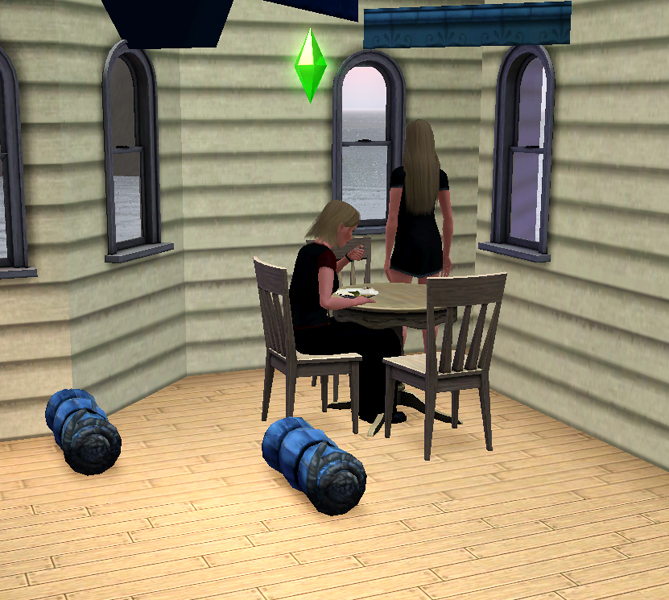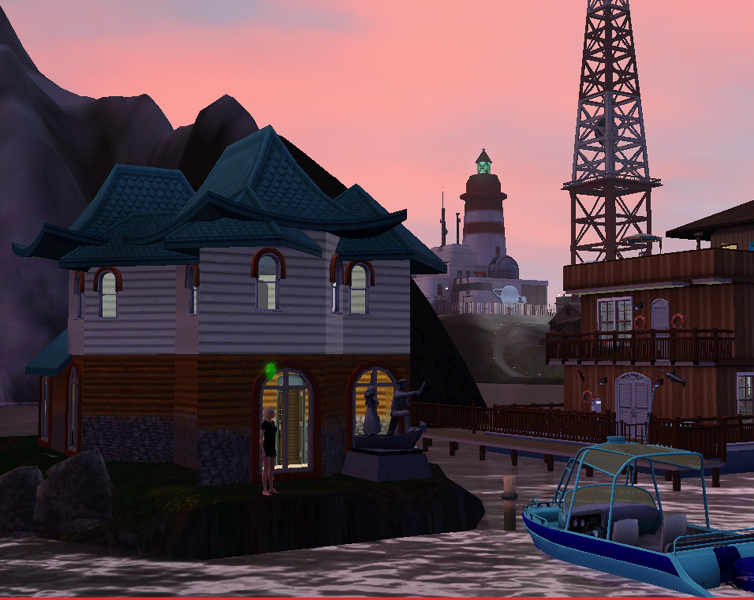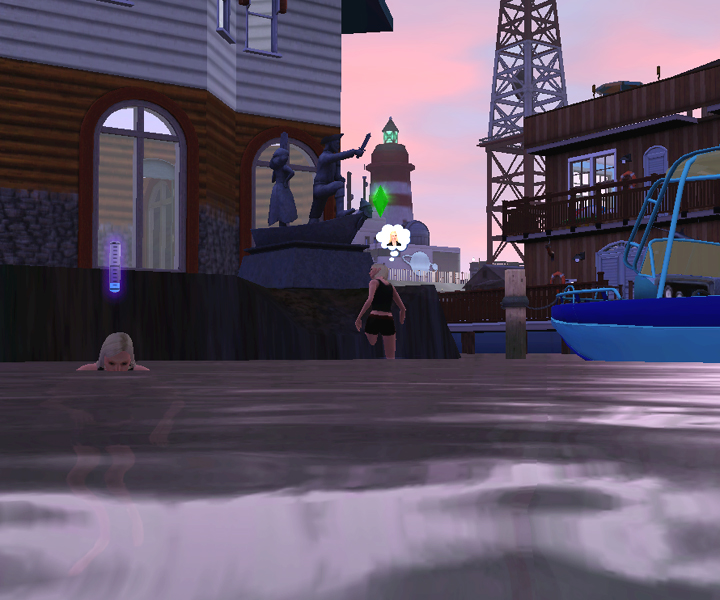 And the water's cold!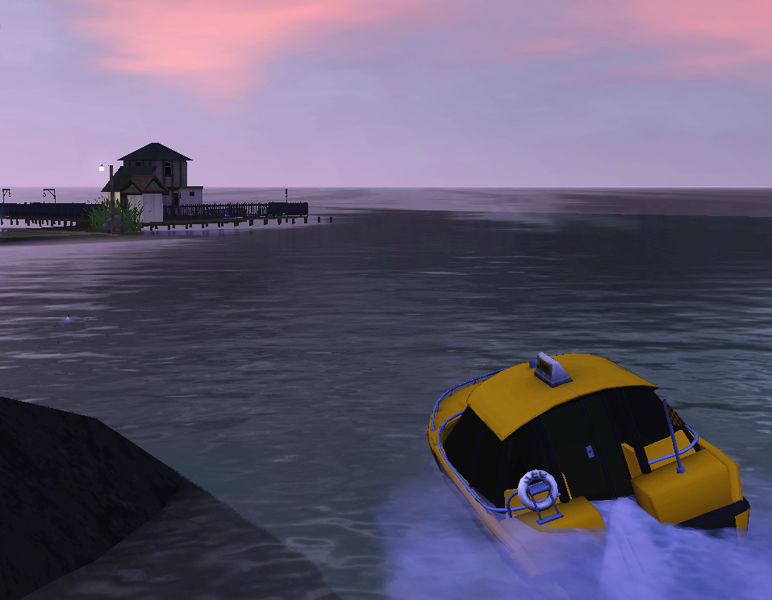 ---