[ Stories ] [ Kutto's Bachelor Challenge ]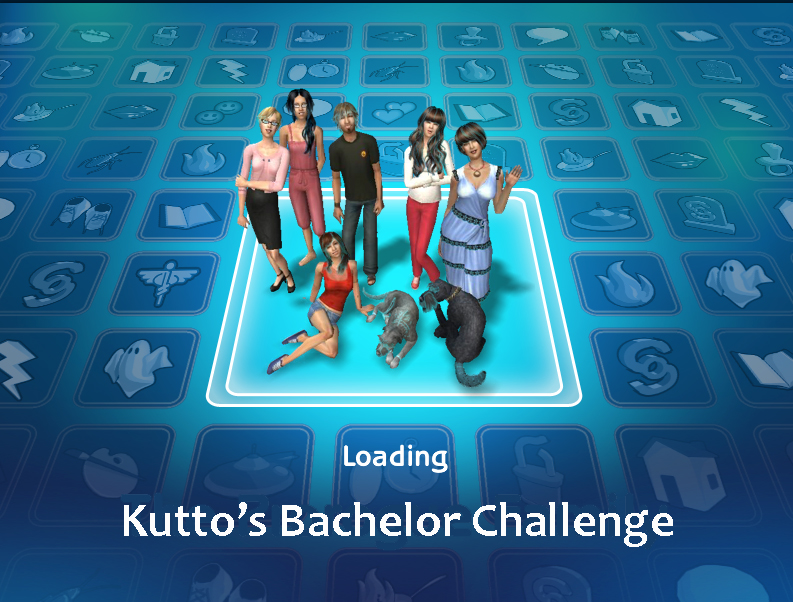 Part 4
The Party
Well it was the weekend.
"Party time!" beamed Kutto.
"It's about time!" was heard behind him.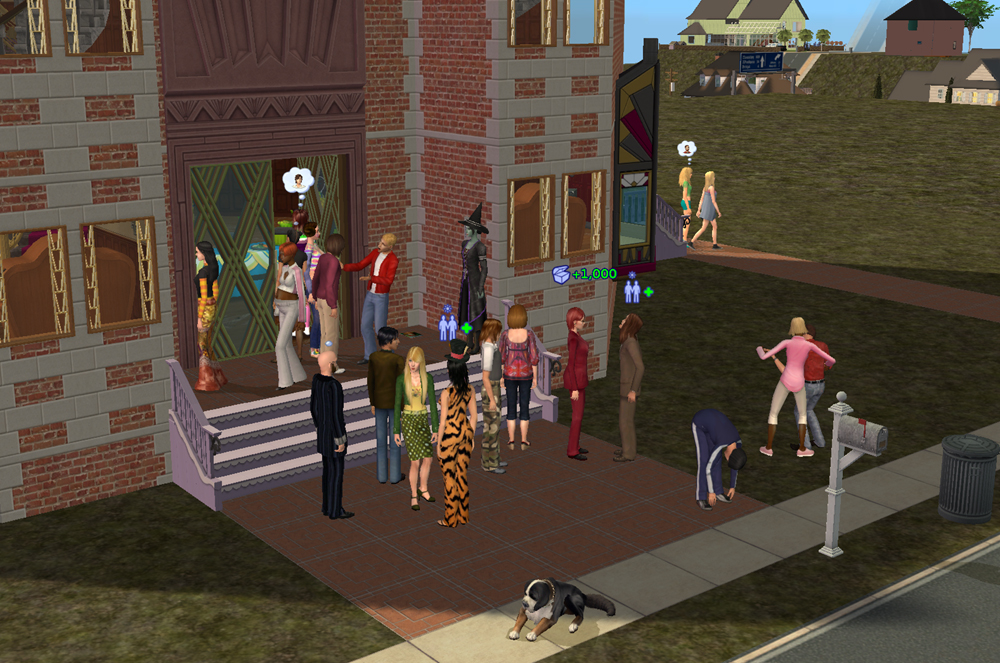 Kutto, being the manager of Strangeways' chief (and only) building firm, knew almost EVERYONE in town. And they all had to be invited. Including the dog.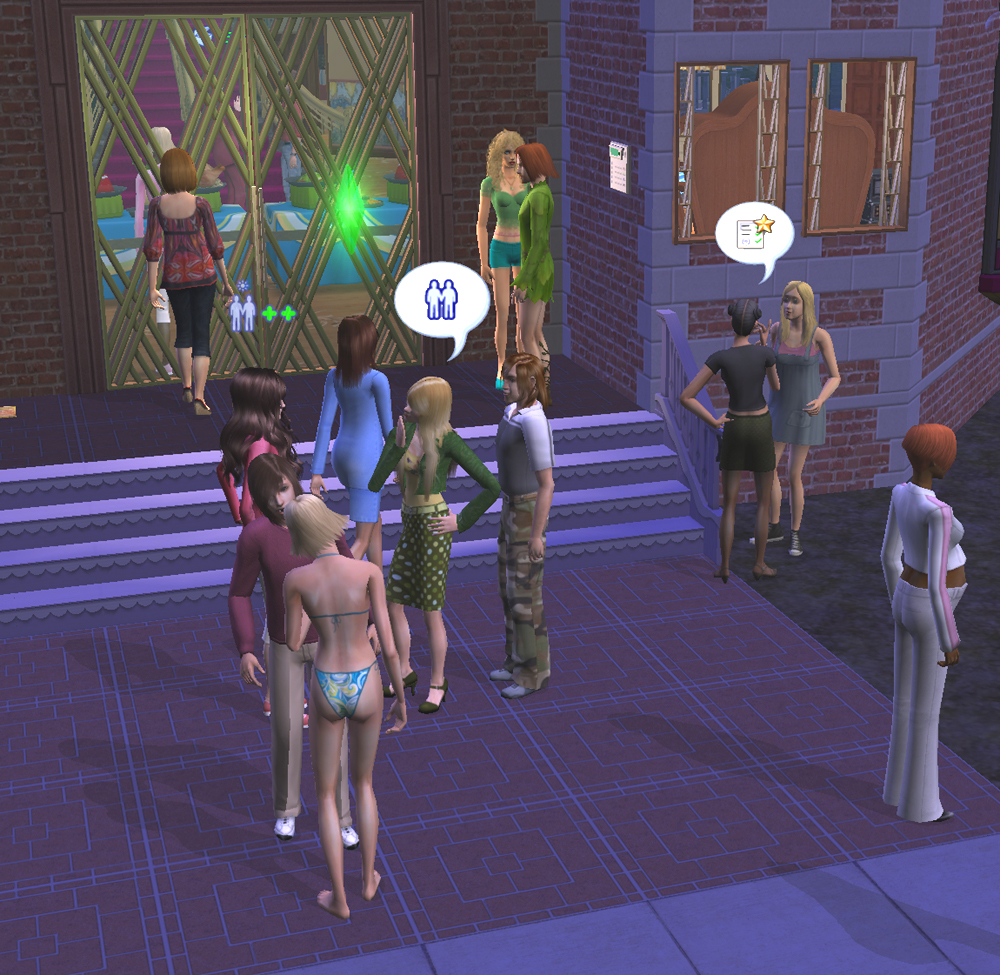 You can play spot the MATYzen with this picture. Left to right, on the step: blonde townie, Jesslla, Gali, Green Trepie,
Down below: Bea Anglenuts, Jess Shaikh, unknown blonde, Sally Jo in the suit, unknown, S Bassoon Brudder I think, unknown, Phyllis Provamel, and very pregnant townie Rose Edda.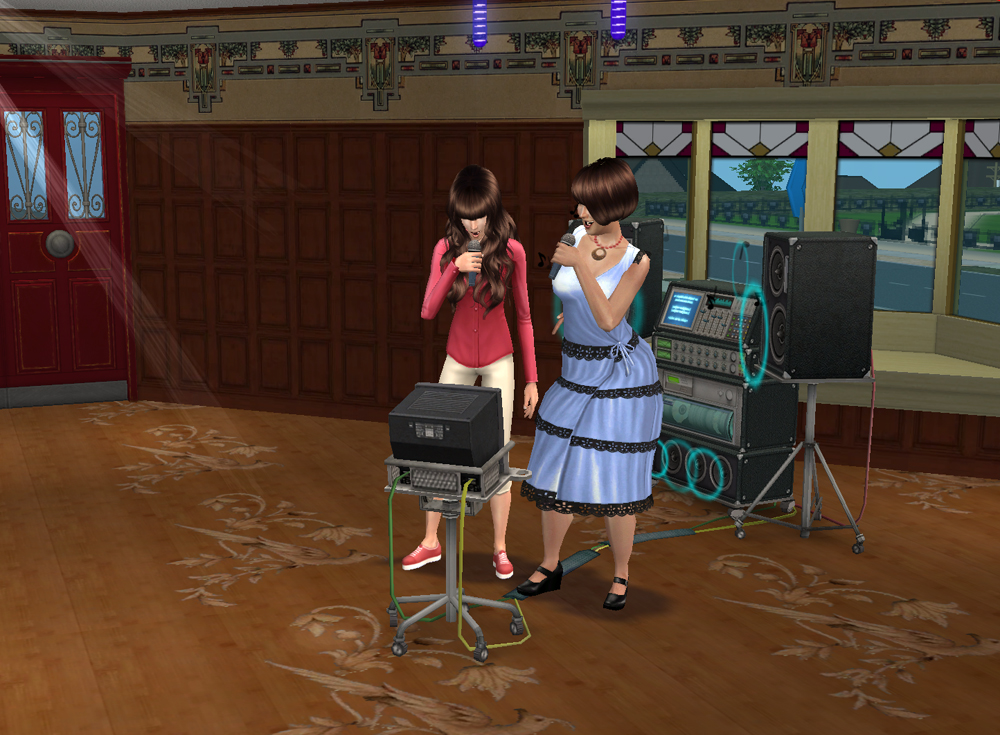 We'll return to Bea and the karaoke later.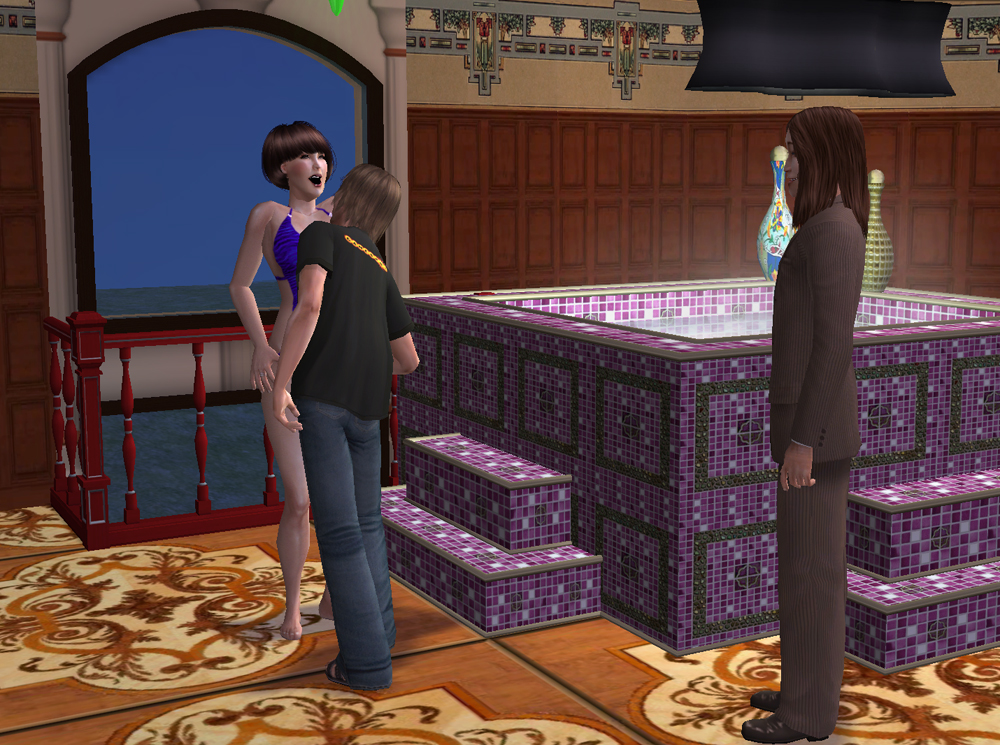 Some guests, having been here before, made a beeline for the hot tubs. (No names - grin).
The hot tubs broke through over-use. Kutto made some phone calls and had them replaced immediately. "No reason to stop a good party." But by that time he couldn't hide his delight at seeing Rosemanry in her swimsuit, and invited her to his room.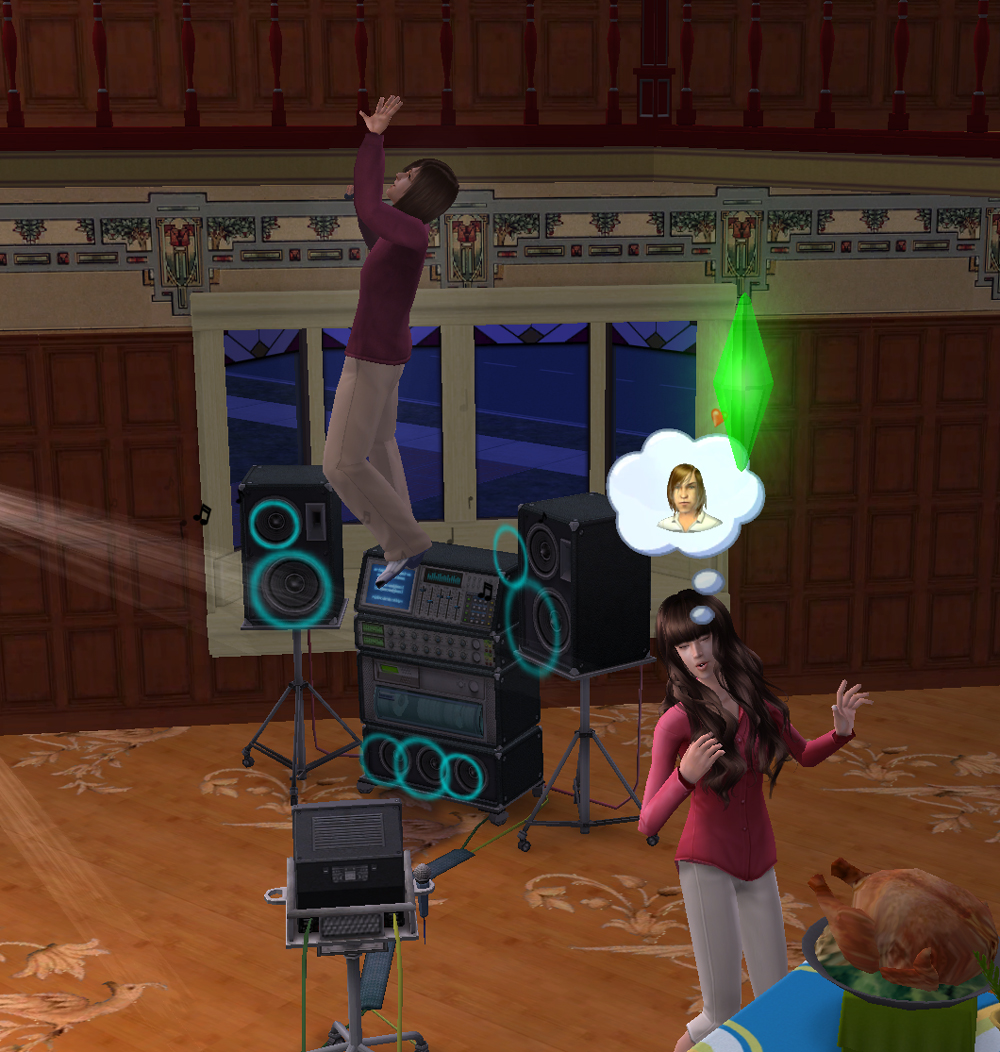 Meanwhile, with Angelika safely asleep in an upstairs room so she wouldn't be disturbed, Bea was having fun with the karaoke.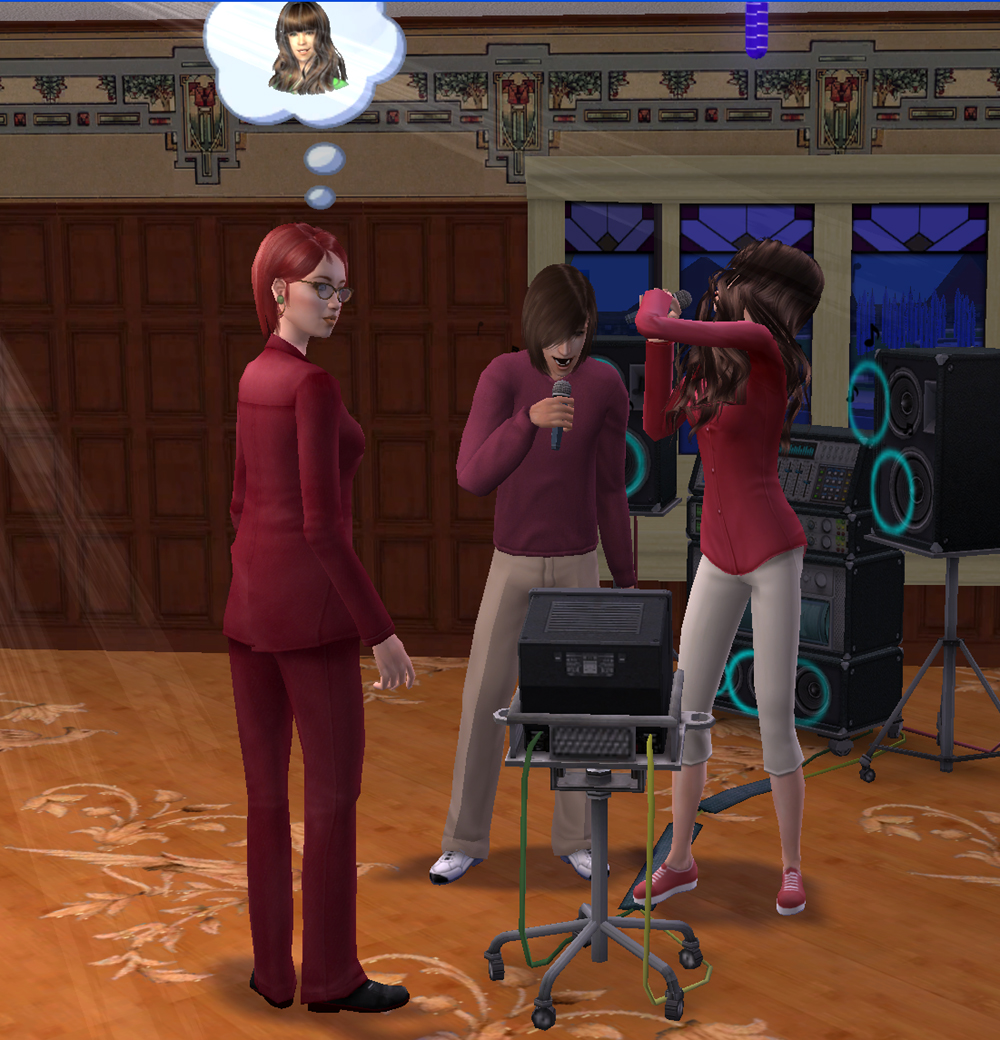 And with Jess Shaikh, who was a fine singer.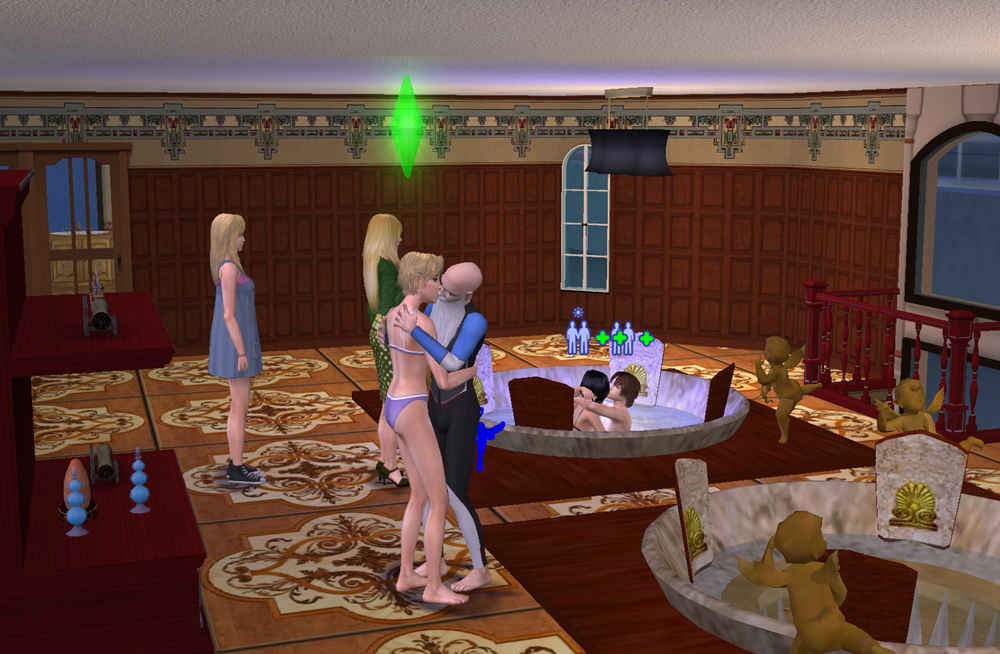 Annann, meanwhile, got very frisky with Pescado Senior in the replacement hot tubs, as did Liz Frillen with S Bassoon Brudder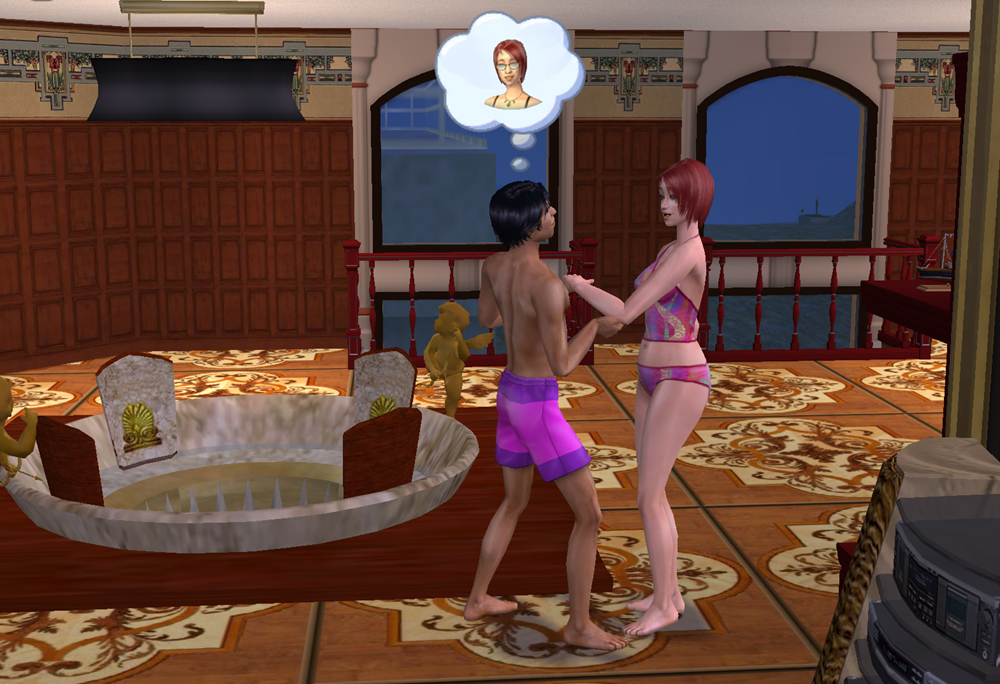 And Anat and Gordon Metalkatt really really loved the hot tubs. Sigh. Those two have no eyes for any others.
---
Credits
Kutto's bedroom is furnished by Parsimonious!
The wooden floor tiles were from the now-defunct Artistic Habitats.