[ Strangeways Polytechnic ] [ Sims 2 Stories ]
Craig Dorm 2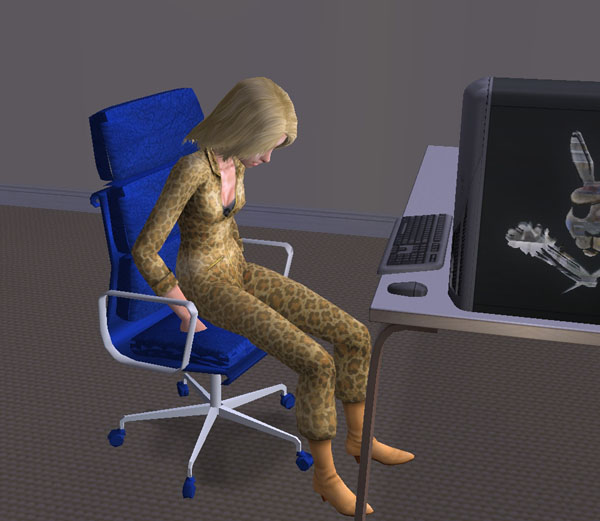 Jess Marie Pedeau was off to Strangeways Polytechnic. Life would never be quite the same again. For anyone!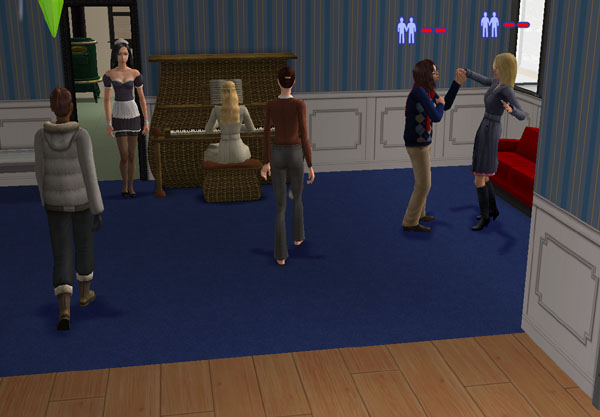 Trixie Salt was NOT pleased to see her.
"Of all the colleges in this world you had to pick MINE?"
"Strangeways has only one Polytechnic and this is it, so go throw yourself under a schoolbus."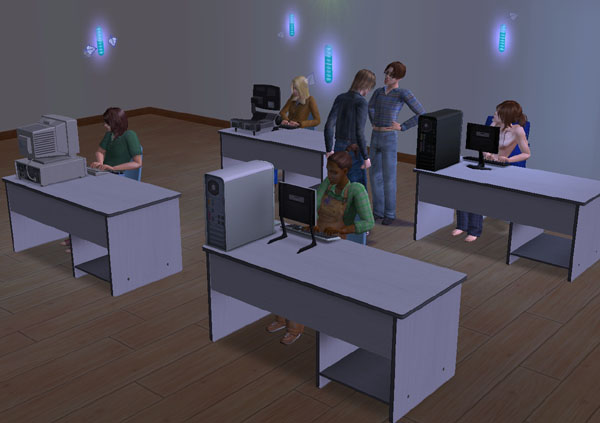 Assignments were due and all the seniors had to work hard.
Omri Chan was making friends nicely. He was discovered in the hot tub with Erin Bransfeld, who furiously claimed they were "just best friends", for some reason, though he said they were already engaged.
Tiddle Winks graduated maths 3.5.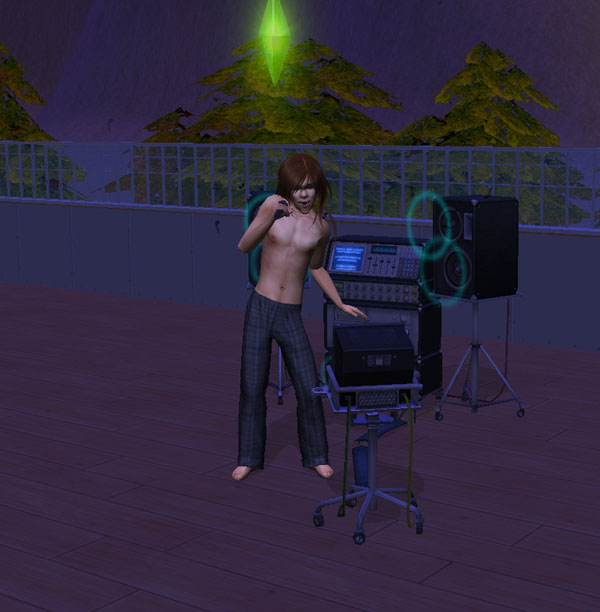 Widdle, his twin, set back a term because he would rather work in the garden or sing rock than study, SAID he didn't mind.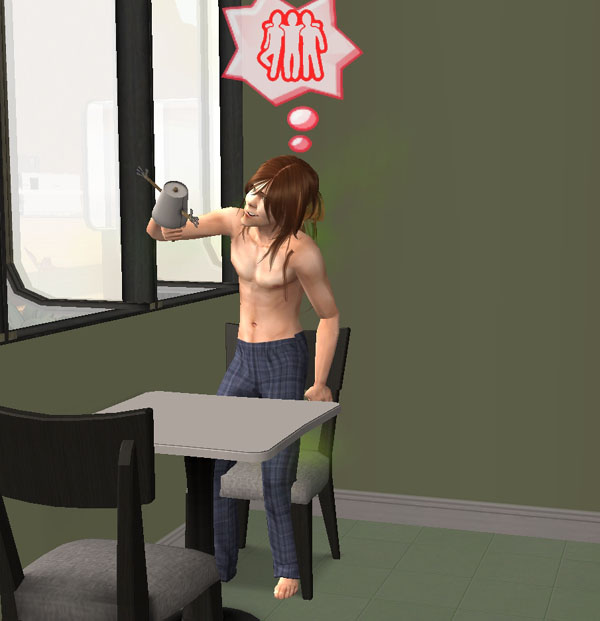 He worked it off on his tomato plot.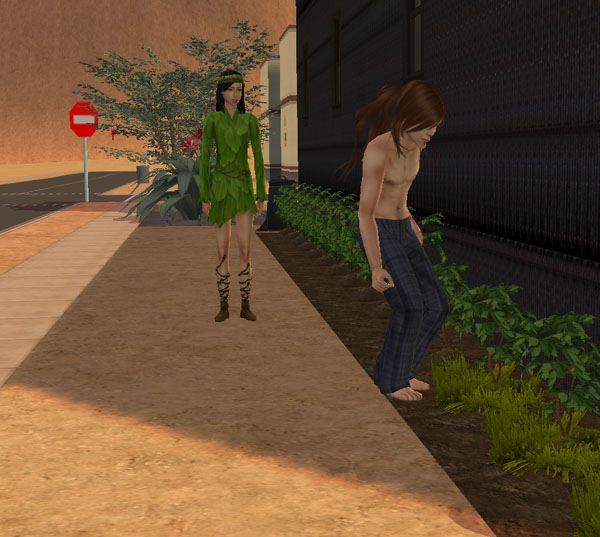 A strange girl in some kind of cosplay elf outfit kept trying to tell him something.
Gavin Beldam meanwhile managed to get both his fiancee Nicole Toyonaga and Erin Bransfeld pregnant. It must be something about his large head that attracts them.
Nicole was furious when she heard of this. Erin went down.

The karaoke machine was always popular. But oddly, Nicole was really NOT happy singing. (She was losing 500 aspiration points every couple of minutes.)
Brittany Parker was taking over the gardening duties from Widdle, as he was in his final term. But he had achieved a silver gardening badge.
Widdle took his finals and got 3.6 in History.
Omri failed an exam and is now on Academic Probation.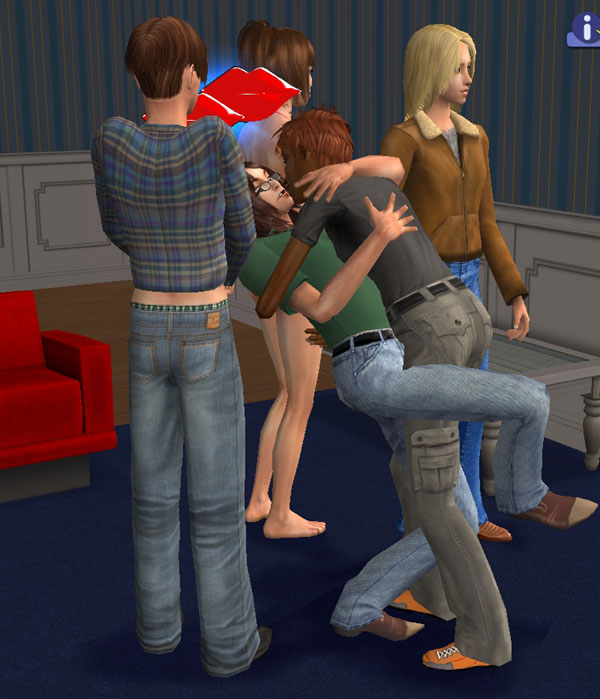 Something I hadn't anticipated was that Trixie and Angel Collin (I think she is one of the SS students) are now an item!
Brittany Parker failed her exams and had to retake a term. But she did get a bronze gardening badge.
Tsarina moved into Craig dorm as she was the last remaining student at Cornell. Cornell dorm in turn was being demolished because it was built of faulty EA concrete which developed cracks and crumbled slowly over time.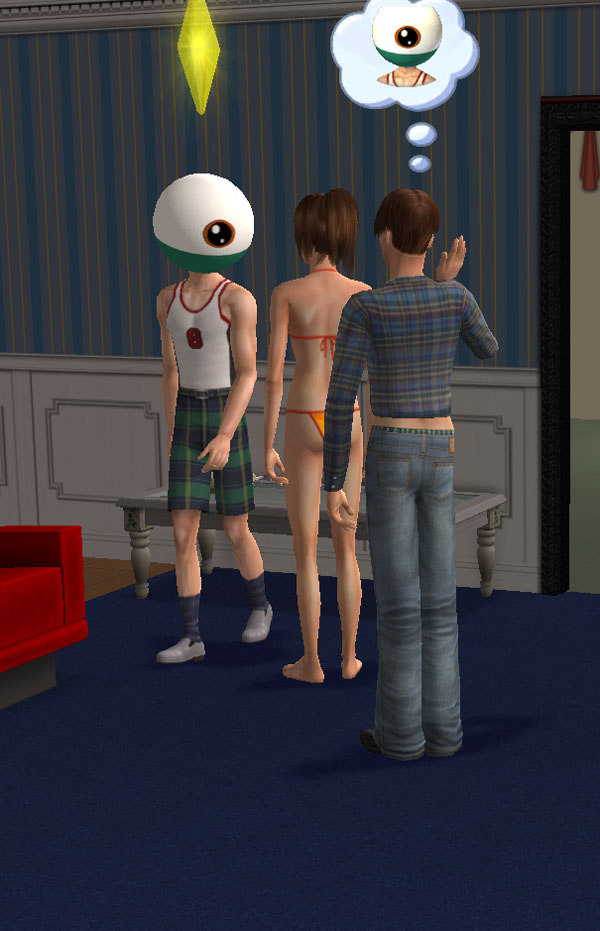 Hearing about his Mum being taken to the Asylum on the eve of his finals did not help Gavin. He did graduate, with a 3.4 in Maths. Fortunately for him, Dress Sense was only an optional module with no course credit.
Omri graduated, Drama 3.0, and Nicole in turn graduated with Political Science 3.6.
---
To be continued.