[ The Library ] [ 150 Main Street ] [ Sims 2 stories ] [ Info ] [ Clothes ] [ Walls ] [ Floors ] [ Neighbourhood Terrains ] [ Mega Hood ] [ Houses ] [ Community ] [ Dormitories ] [ Apartments ] [ Oddness ] [ Single Sims ] [ Families ] [ Archiving ]
[ Yelsk ] [ Konigsberg ] [ Island Nation ] [ Beach Islands ] [ Medi-Eve ] [ Newton Abbey ] [ Placidia ] [ St Francis ] [ Segontium ] [ Project Sherwood ]
Konigsberg Later
A neighbourhood terrain to add to your Sims 2 game.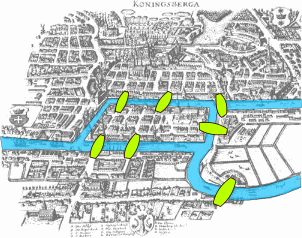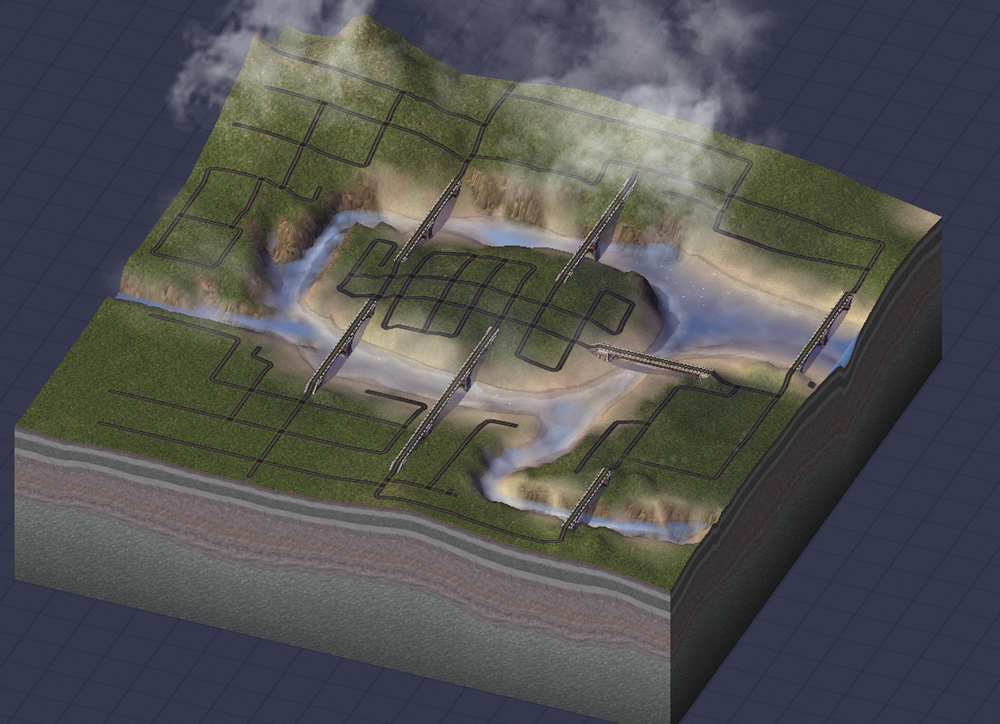 Here it is in Sim City 4.
Inspired by Euler's puzzle, this is an approximation to the town of Konigsberg as shown in the first two pictures. The river Pregel runs through this town, which was in northern Prussia. (Now called Kaliningrad and much changed!) It's very European in its style, with most land used for building; some of it is not very level and you may need a hack to allow building on steeper lots. There will be plenty of level-enough lots though!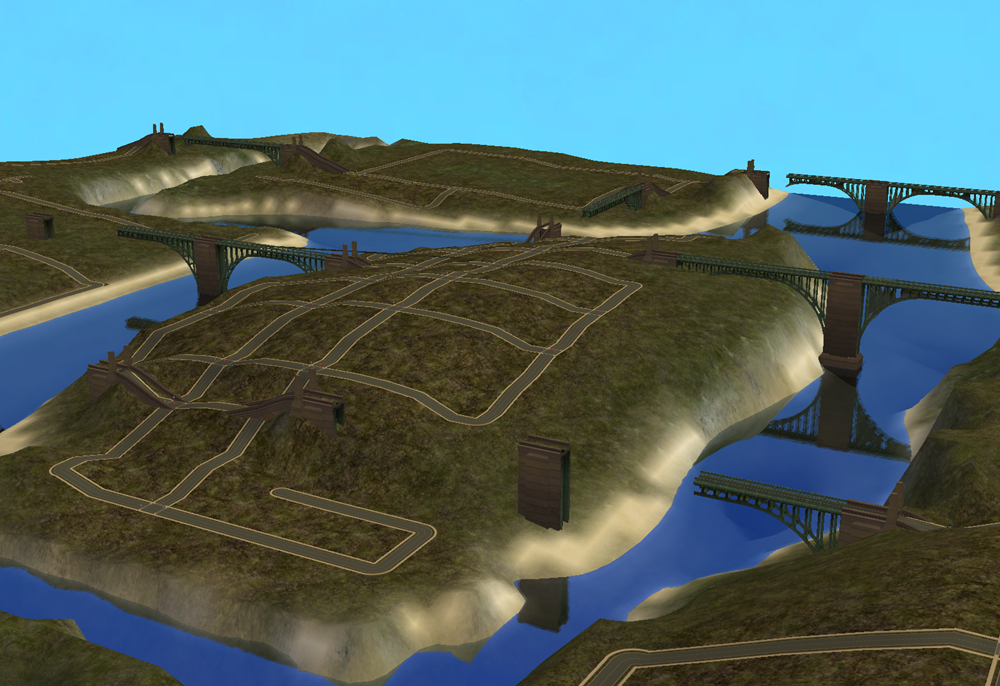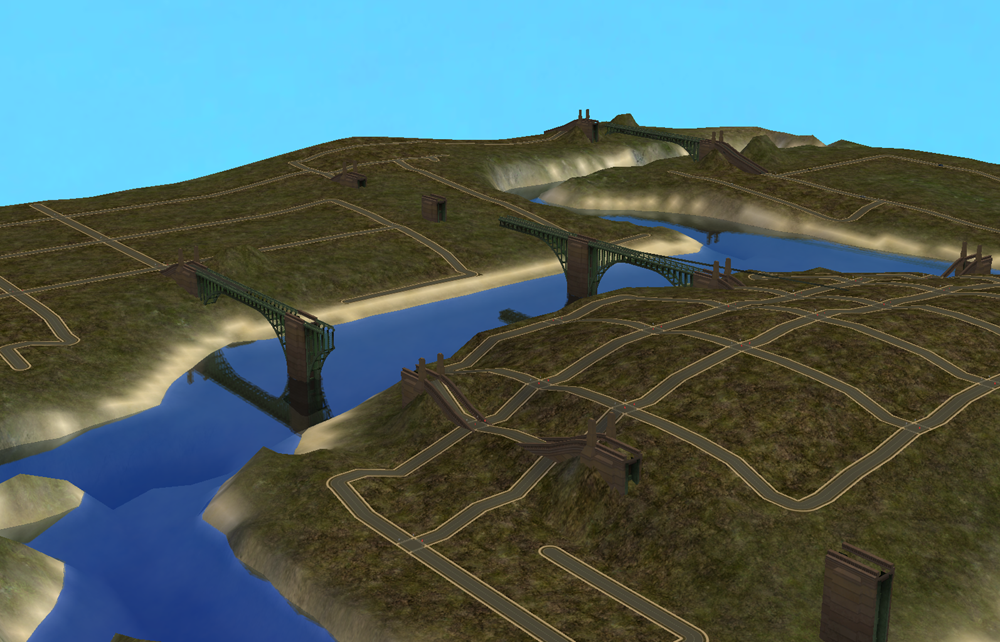 Now this is OLD Konigsberg; some of its bridges are wrecked by the passage of time. I had in mind to use this for a post-apocalyptic Hood, or a grungy Downtown. Or maybe put those wonderful Magic Town lots here. It would suit a lighting mod too, something to make it look suitably gloomy.
Download Old Konigsberg SC4 terrain.Unzip it to your \My Documents\EA Games\The Sims 2\SC4 Terrains folder. Start up your game and use it to make a new Neighbourhood. Happy Simming!
---
Sita 5 August 2012