[ Sims 2 Stories ]
Oboeblue's Story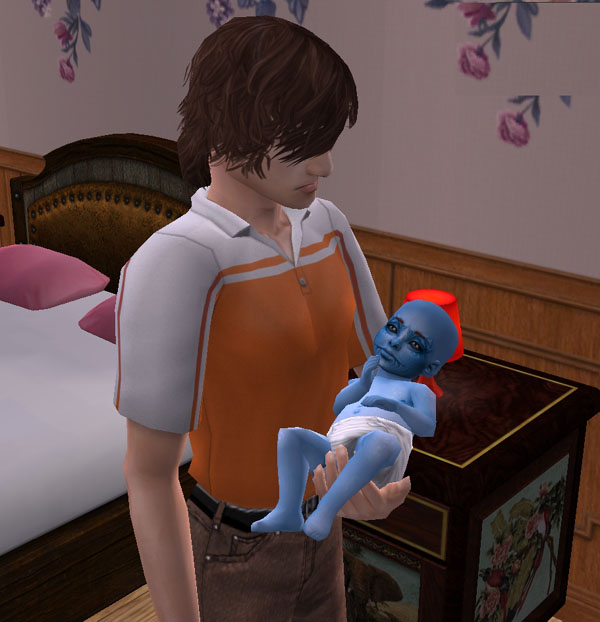 I present to you little Oboeblue. He's the alien son of S Bassoon Brudder.
Note the three bellybuttons. Midwifery is a skill.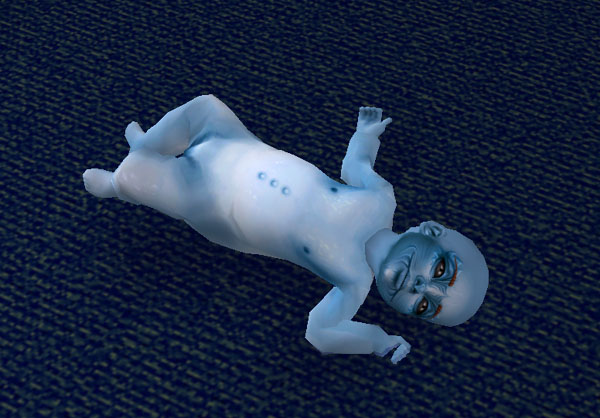 They were very poor at first.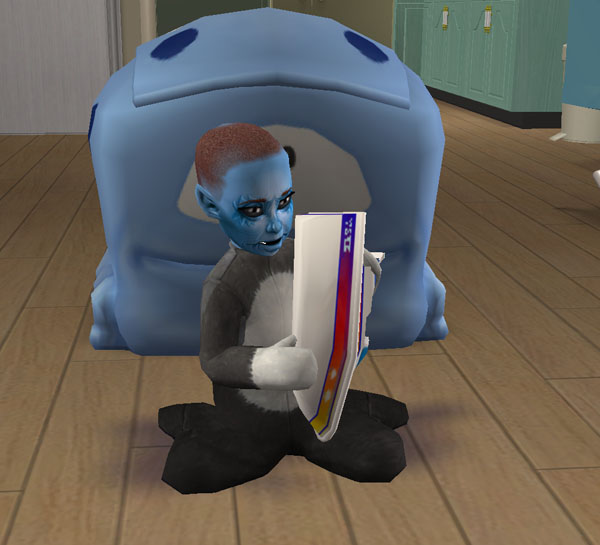 But he was a happy little soul. He only had one toy in the toybox and played with that endlessly!

---
Credits
Oboeblue's alien skin is by Astiees, here. called Stardust Dragon.