[ Sims 2 Stories ] [ Uberhood Update 24] [Uberhood Update 25: The Ottomas Family]
Uberhood Update 26: The Gothiers
In Riverblossom lived the Gothiers - Phoenix and Betty (formerly Betty Goldstein).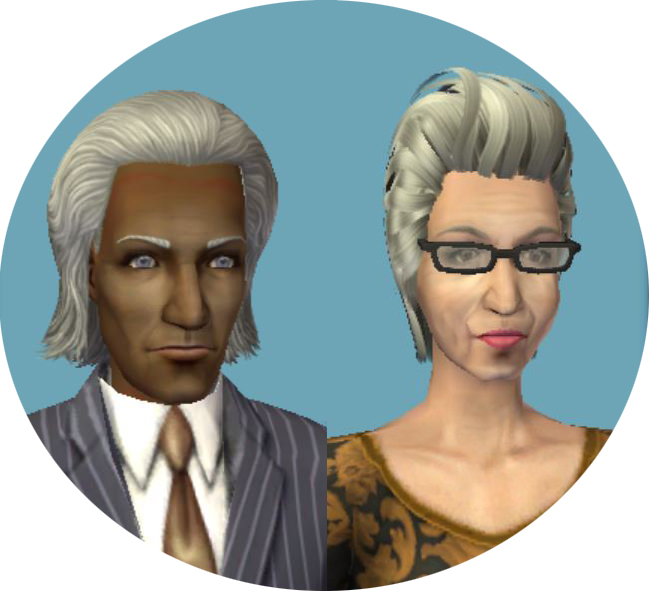 Betty discovering a whole new lifestyle, got her hair done. She had never married till now, and was very happy. Phoenix, now he had finally retired, also let his hair grow. He had a pension they could live on from his long-term job as a Legal Biller, and Betty decided she would also retire from her work as a Lobbyist: her coworkers presented her with a very nice computer as a leaving gift, and her pension was more than his. So they would manage very well.
Phoenix decided he would like to write a book. He came up with a plot about a pair of lab-rats who escape from their lab and have adventures. Teen fiction, the publisher called it. He was surprised but pleased to find it sold quite well.
Phoenix had children from his previous marriage - Jupiter Wilkie, Dove Gothier and Divine Lawson, all with the same mother, his ex-wife Sandy Lawson, and she and the children, and her new husband, Gabe, lived not too far away, in Belladonna Cove. (In this picture, at Divine's birthday party, Dove in the background., and Sandy and Gabe celebrating.)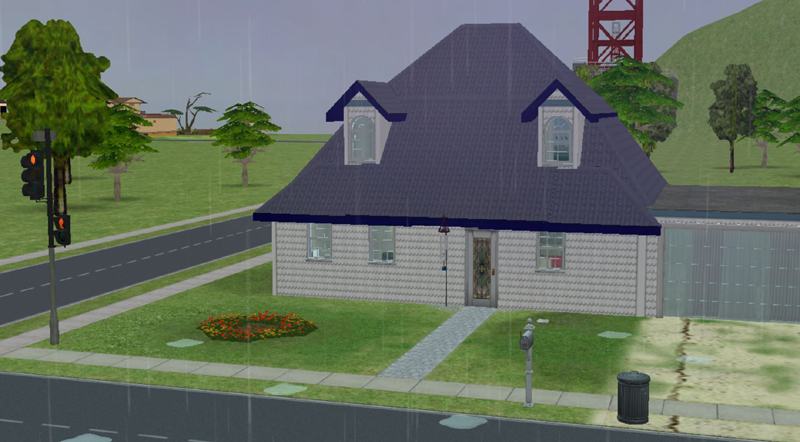 A typical rainy day in Riverblossom.
Phoenix had their tiny and rather plain cottage re-roofed and completely redecorated. An upstairs room was made in the attic, with the half-plan that his children might like to stay there at times. And there was an old carport outside, where they put the hot tub and thought they might eventually make a greenhouse.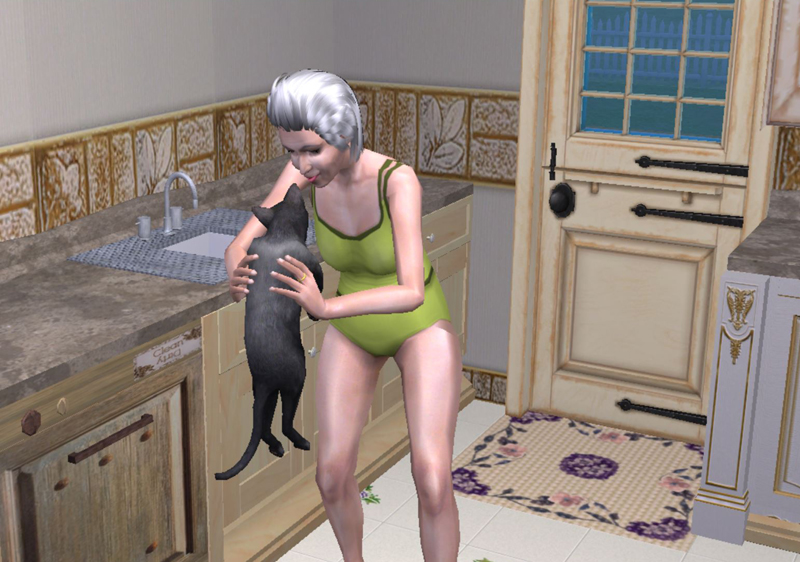 Betty adopted a stray cat, Noodle.
They invited Sandy and Gabe over, and of course all they wanted to do was cuddle in the hot tub.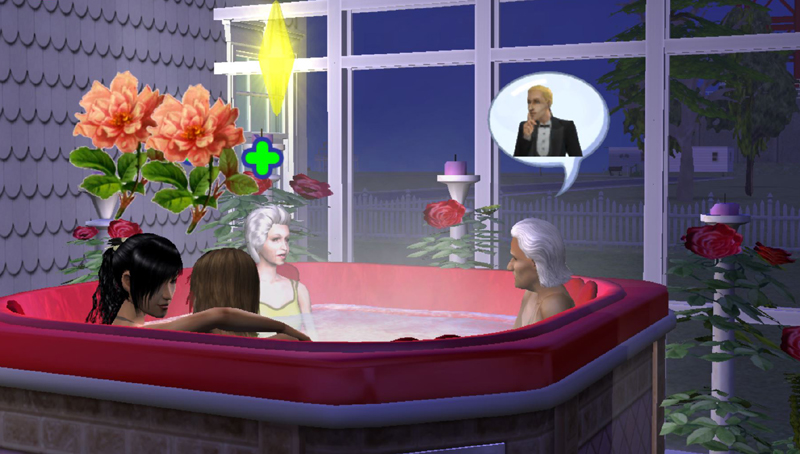 "Newlyweds," smiled Betty as she and Phoenix left the young ones to the hot tub and headed upstairs.
---