[ Sims 2 stories ]
Konigsberg 4
April
Obi Smith and his wife, in Banner Street - the house is just not big enough. But they liked living there - could they build an extension on the back? Two babies, and they are trying for more. They did put an extension on their house
Another large family, the Ottomas, lived next door.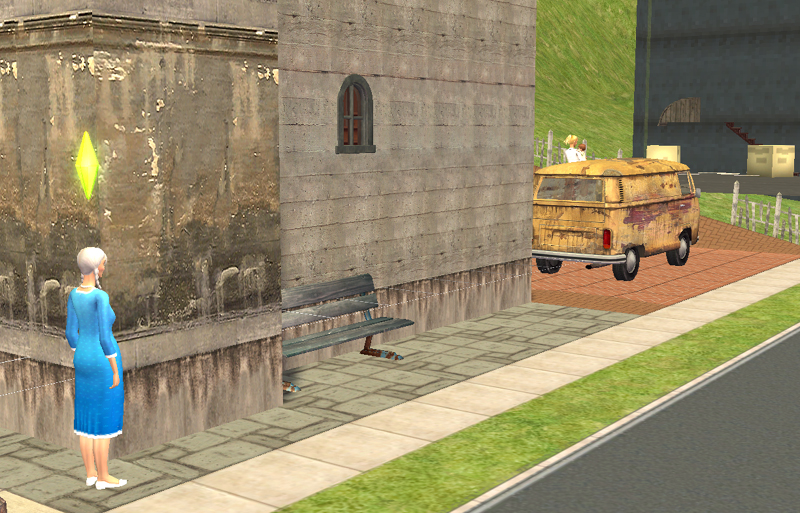 Peter's truck was parked on a little bit of waste ground behind the house.
Samantha went back to work at the Elementary School after her twins were born.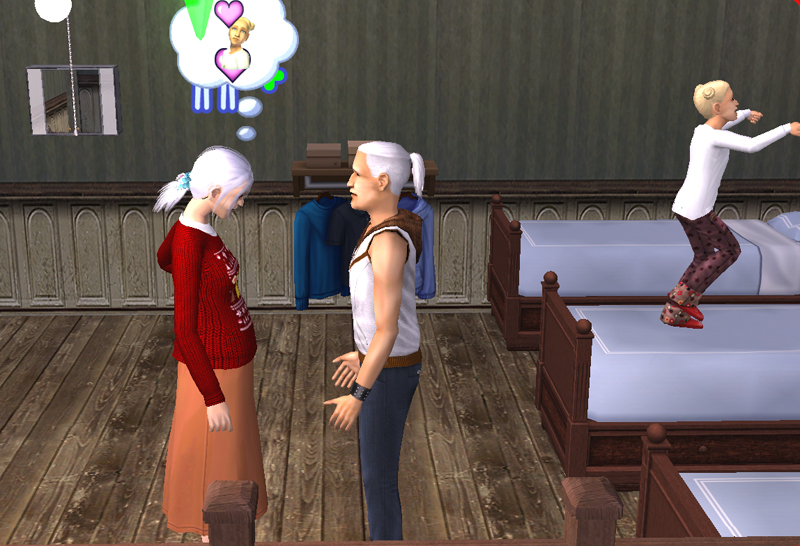 Dora became friends with Neil Cameron.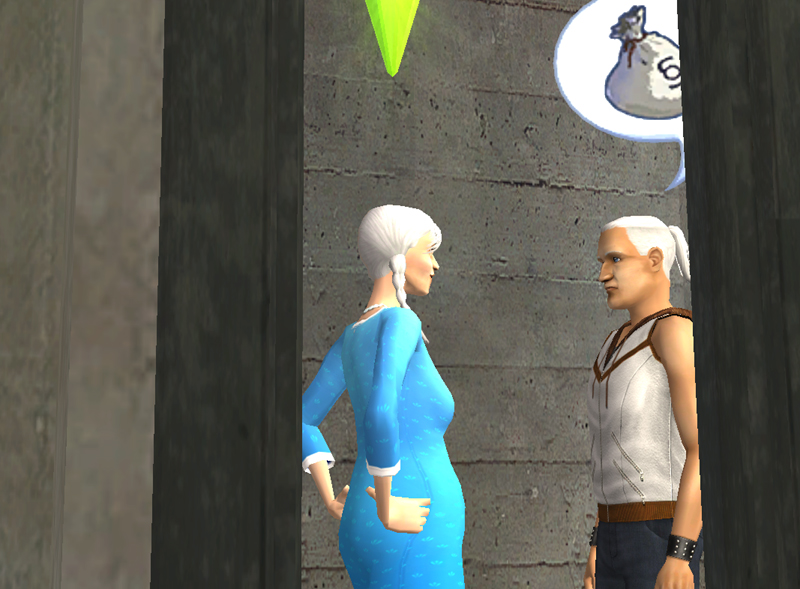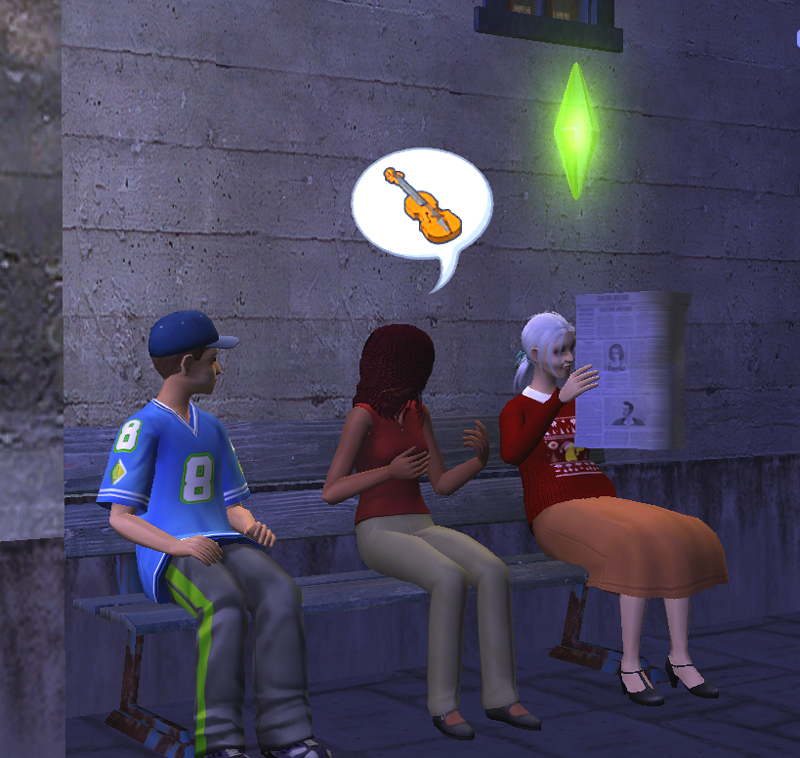 Eventually she moved in with him...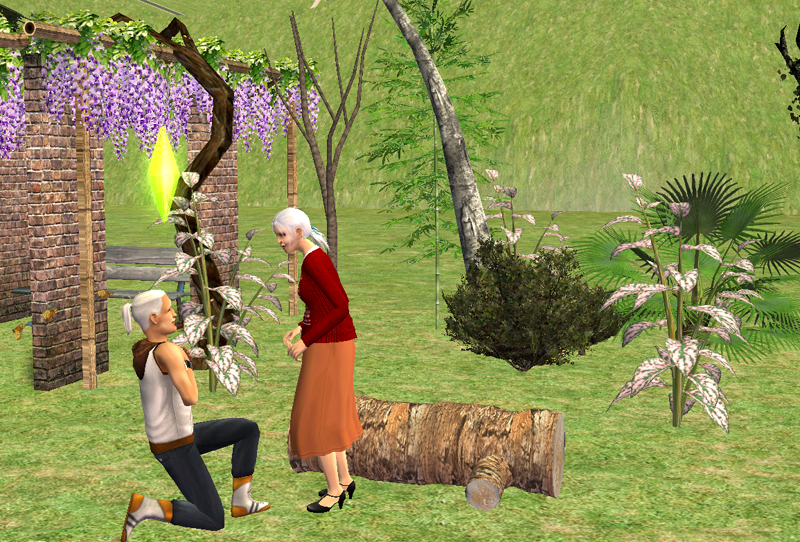 And married him...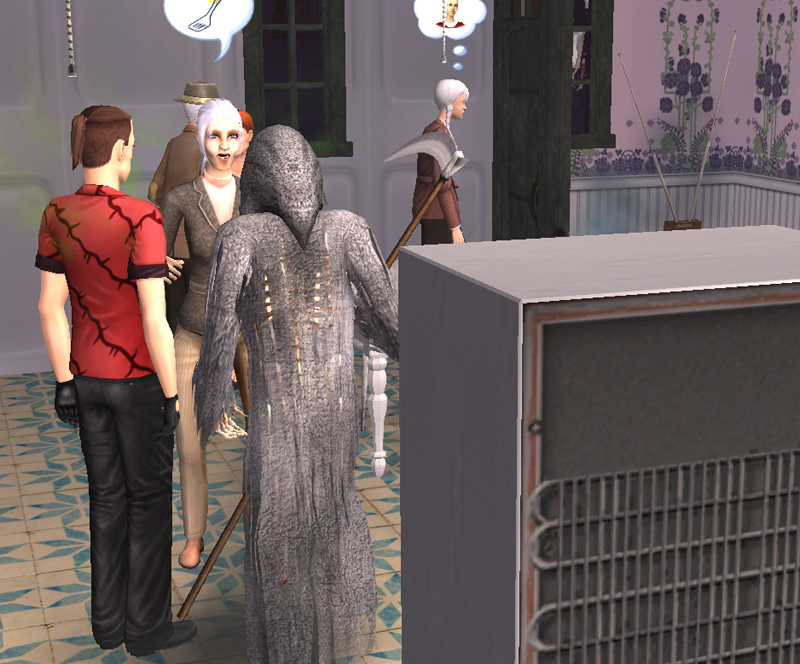 And pleaded for his life...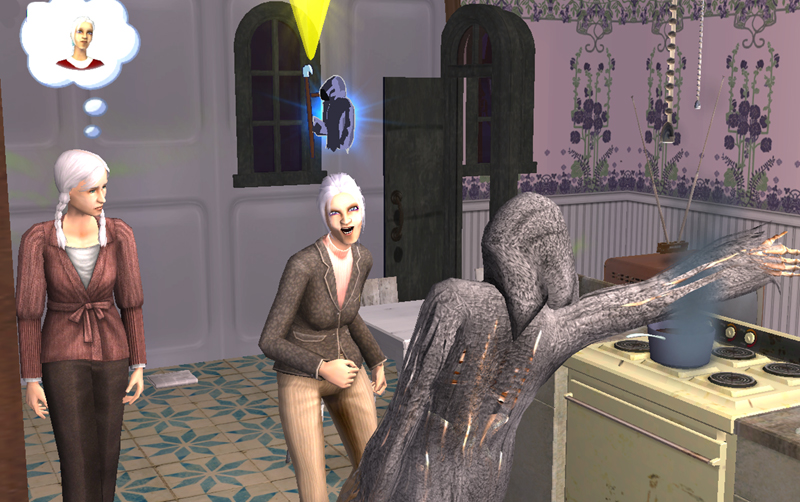 And beat the Grim Reaper!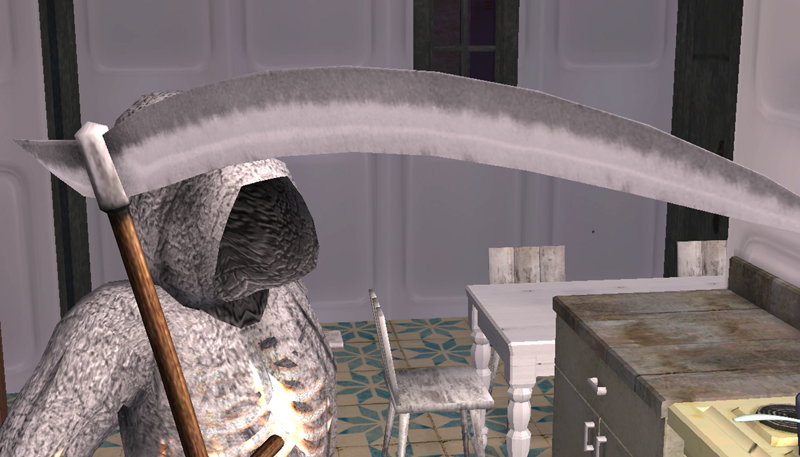 Who was not happy.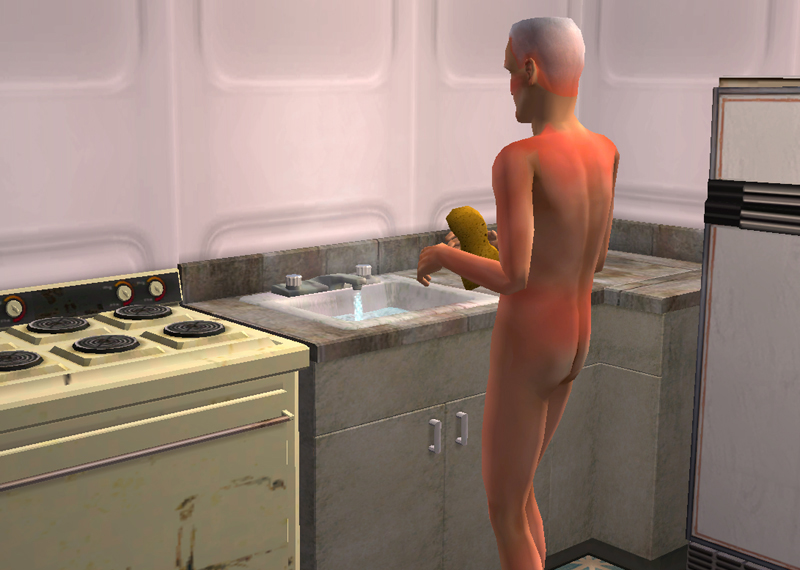 After being resurrected, Neil had scorch marks!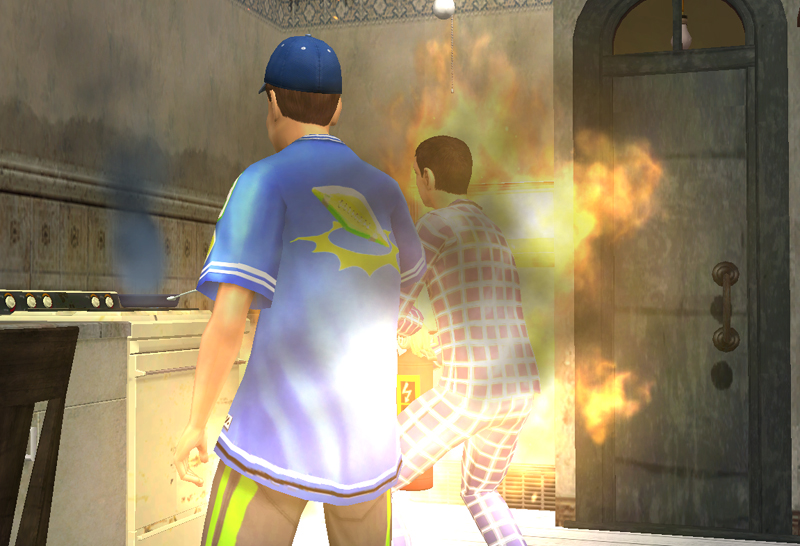 There were more fires, of course.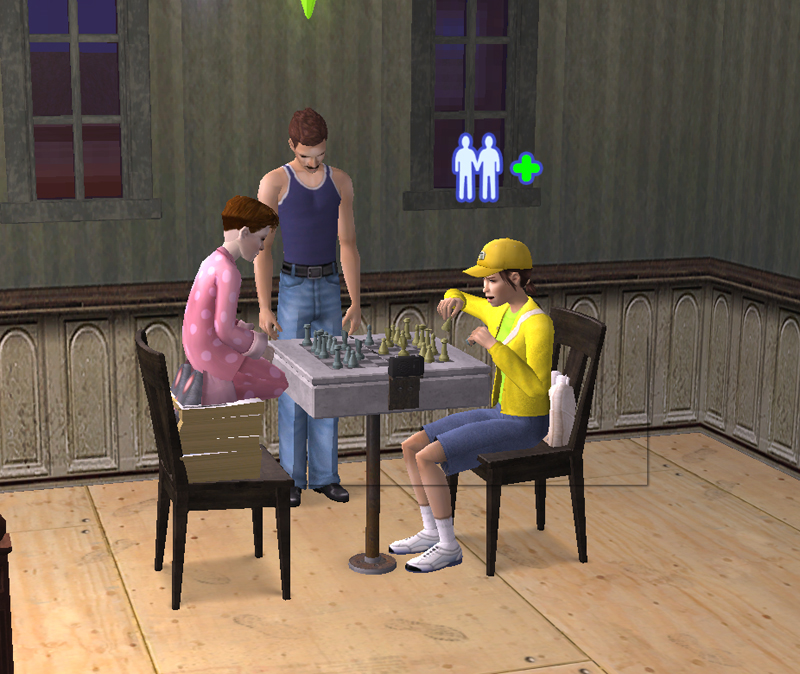 Eventually, the family moved out to a slightly larger house by the coast. Astonishingly, it seemed very much larger once they had moved in. perhaps by comparison with their rather cramped house in Winner Street. They missed their neighbours.
Their old house in Winner Street needed some serious work, meanwhile.
Roseland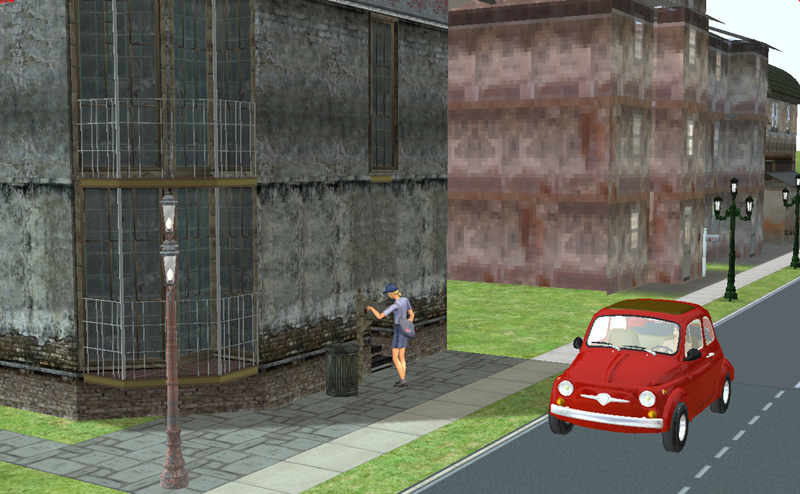 Back on Winner Street, Dora and Neil built a small wooden patio on the back of their house; it overlooks the river.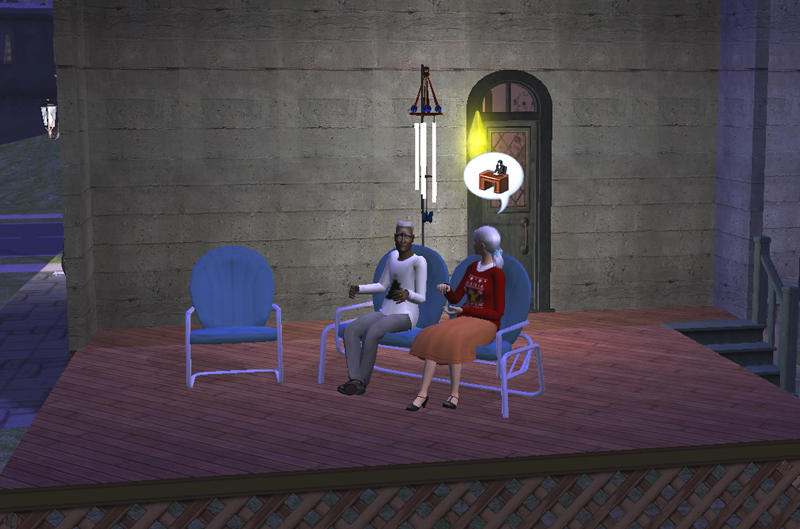 made a very pleasant place to sit in the long summer evenings.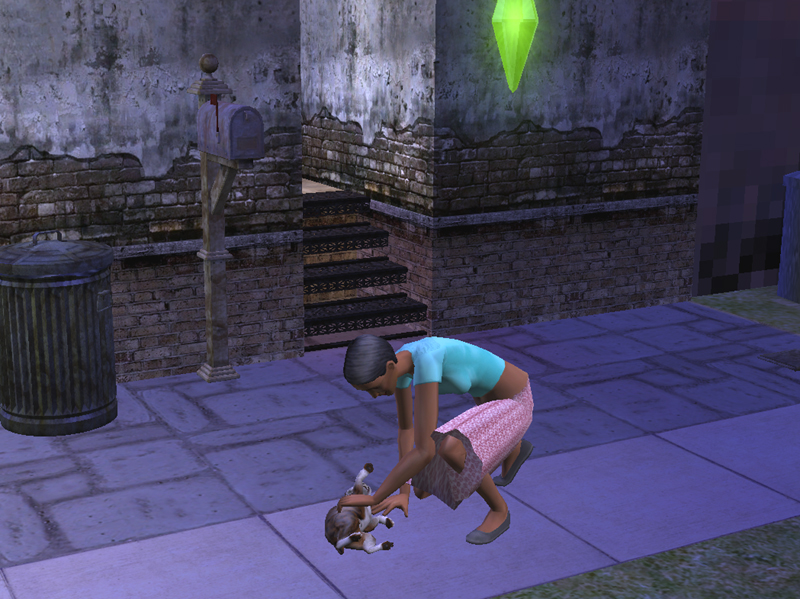 Is this Porthos?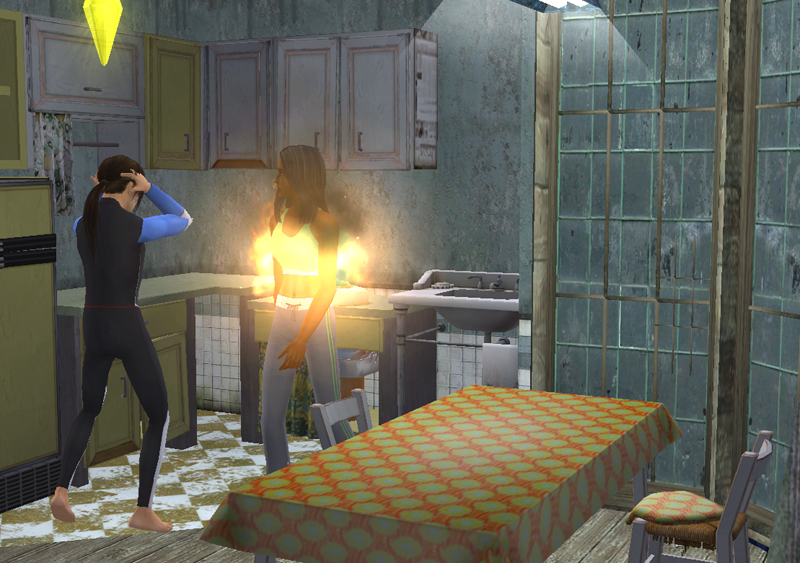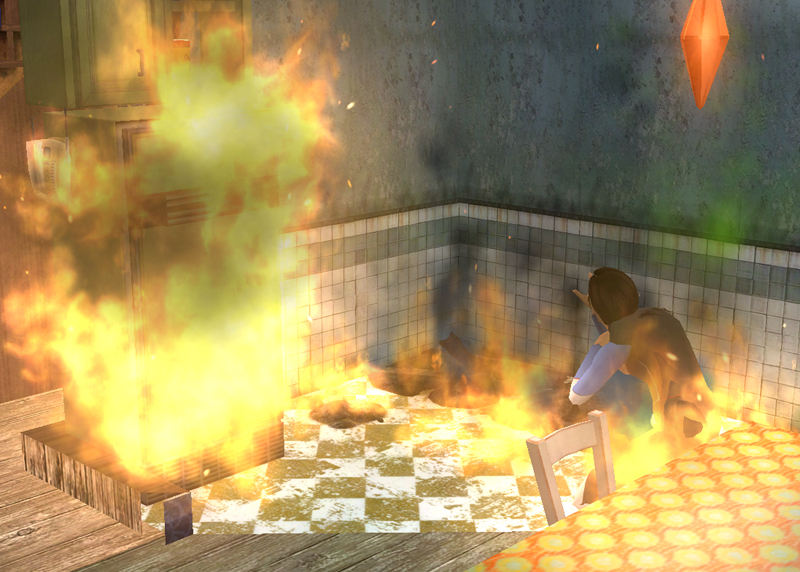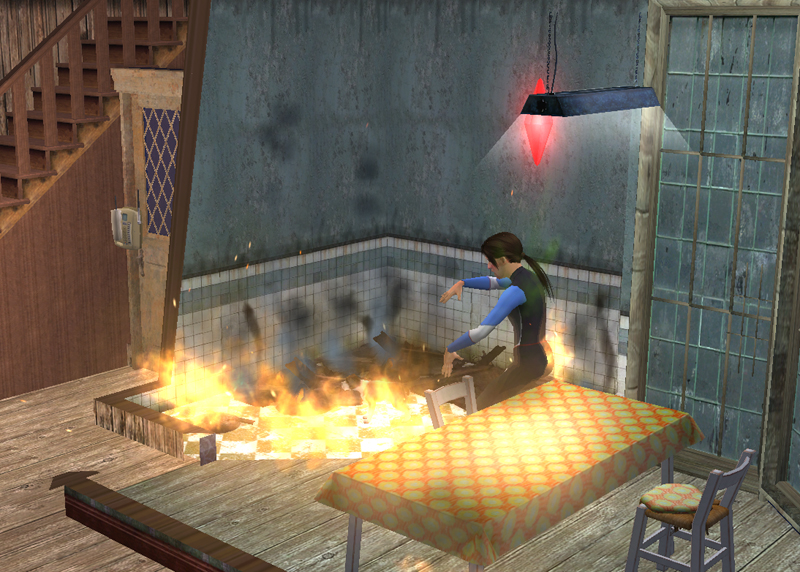 Cyd was cooking one night and everything went wrong.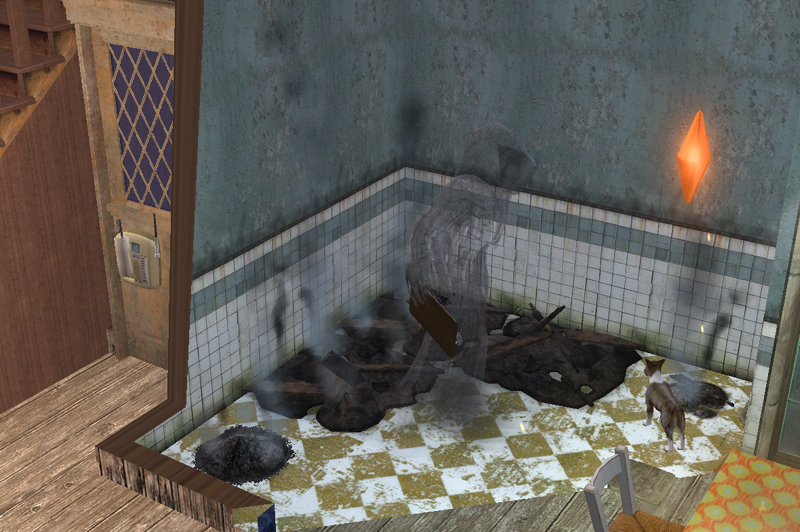 Everything.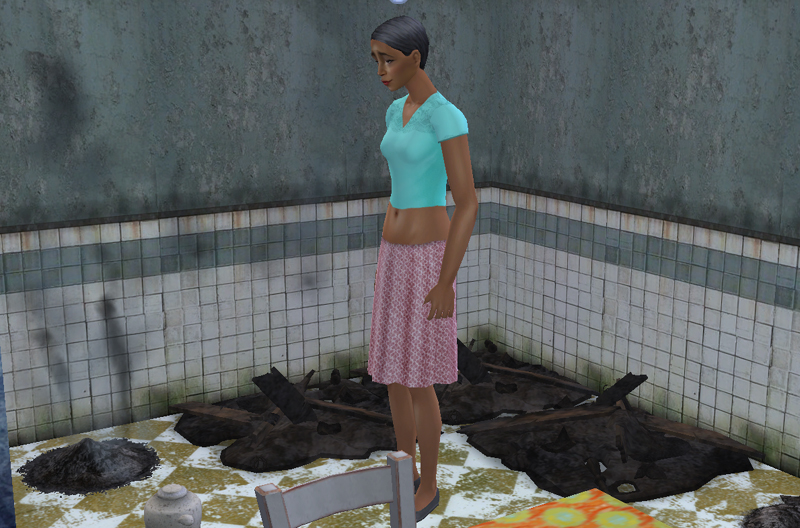 Porthos was very sad when his master Cyd Roseland died in a fire. Grim said it was the result of cooking a turkey in a bucket beneath the counter with his one-ring burner on top.
---
To be continued
---
Sita November 9, 2018