[ The Library ] [ 150 Main Street ] [ Sims 2 stories ] [ Info ] [ Clothes ] [ Walls ] [ Floors ] [ Neighbourhood Terrains ] [ Mega Hood ] [ Houses ] [ Community ] [ Dormitories ] [ Apartments ] [ Oddness ] [ Single Sims ] [ Families ] [ Archiving ]
[ Contempo Towers ] [ Department Store with Penthouse Suite ] [ Auriel HQ and Park ] [ Shurland House ] [ Steam ] [ Pargeter ] [ Damerel Street ] [ Llandudno Blue ] [ Kremlin Estate ] [ Simple Shop with Flat ] [ Abbey Gatehouse ] [ Bell Edge ] [ Dragon Tower ] [ Dunroamin' ] [ Early Cottages ] [ Green Arbor ] [ Laura Lodge ] [ Pyramid ] [ Rodbridge ] [ Stock 1 ] [ Weiss ] [ Yule Tower ]
Contempo Towers
A new build for Sims 2, made with all EPs to Late Night installed, but no custom content at all.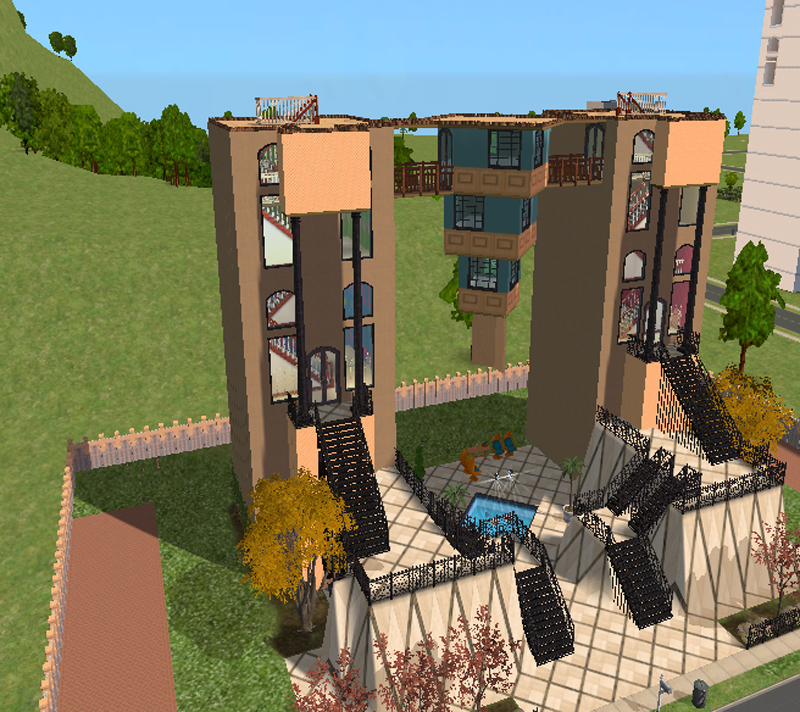 It's almost completely unfurnished.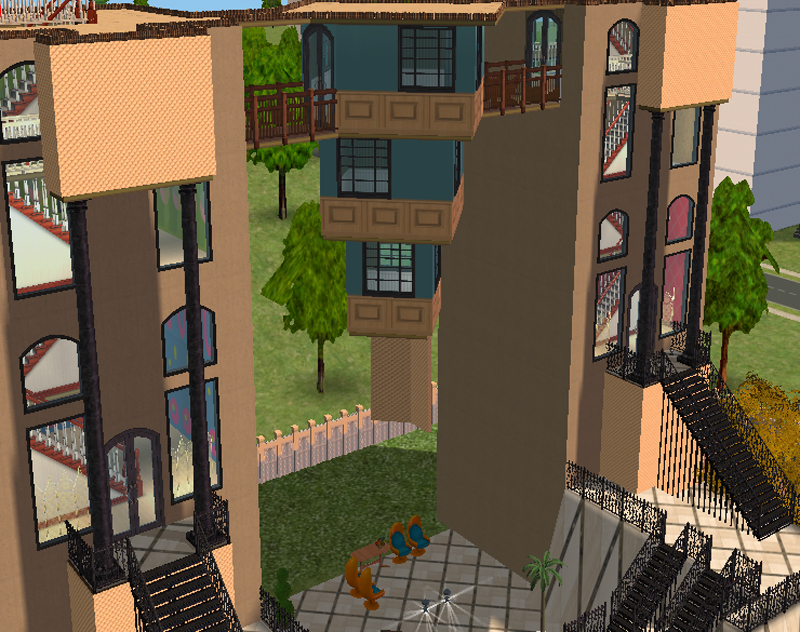 Partly inspired by the Edificio Intempo Benidorm, a 47-storey apartment tower with lift access only to the first 21 storeys, in Benidorm. This Simified version really only has five storeys; I made it as a pleasant, if quirky, residence for some of my more outré Sims.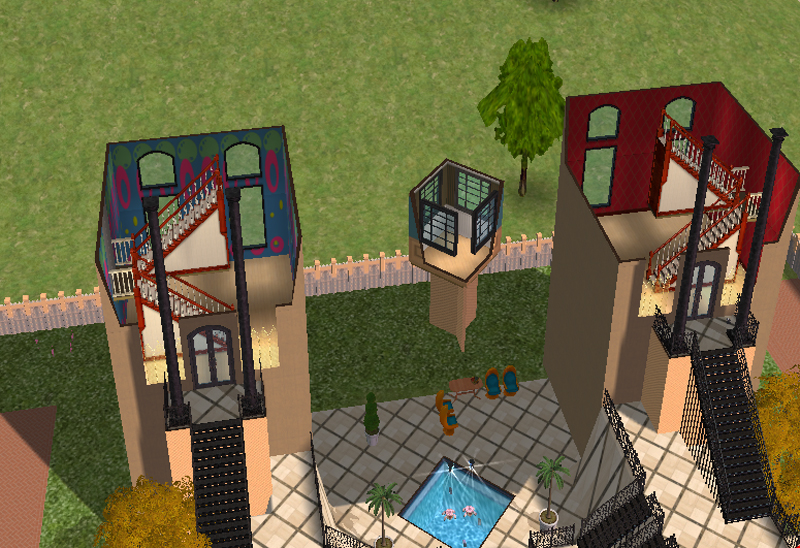 Each side of the house has a double-height entrance hall\sitting room. Rooms are not furnished for your decorating and custom content pleasure. I used wallpapers from the game which you may want to replace with something more subtle.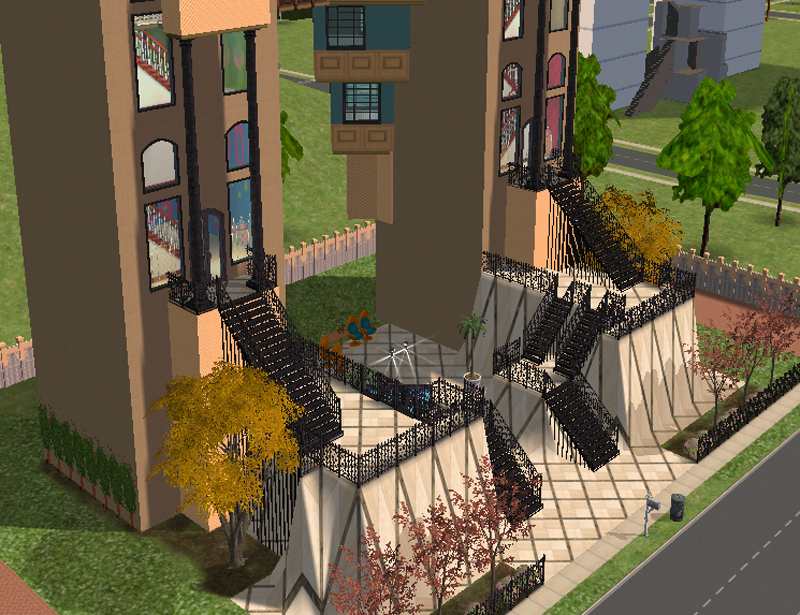 There is a pleasant garden area with illuminated pool and seating, room for gardening, golf or whatever amuses your Sims in the green garden space. Ample driveways to park the SUV, Simcarrier, or UFO.
Cost §115,307 as seen.
---
Sita 28 Feb 2014