[ Sims 3 Lots ]
[ Mid-Century Small Duplex ] [ Mediaeval Small Houses ][ Century House ] [ What Lies Beneath ] [ Lustron Homes ] [ Mowbray House ] [ Modern Tudor ] [ Pickel Slug ] [ New Venice Skate 'n' Bowl ]
[ Capak Institute ] [ Double Tiny Town House ] [ Tiny Town House ] [ Alvin's House ] [ Gardiner House ][ Gerber House ] [ Boxy Town House ] [ Sunset Hall ]
[ Civic Centre ] [ Herald Offices ][ Bay Chinese Cemetery ] [ Gerber House ] [ Corn Exchange ]
Mediaeval Small Houses
These are small houses of the kind you might find in a mediaeval town.All inspired by 3D models of mediaeval houses on the Web. I made them on 10 x 10 and 10 x 15 lots. All are newly thatched.
They were made with all EPs and Stuff Packs installed, and all will work with couples or small families.
Medi House 1
This has five floors including the cellar, an outside toilet (the all-in-one from Supernatural). A tiny garden. Two bedrooms and a cot. Furnished.
Cost: 39,496
---
Medi House 2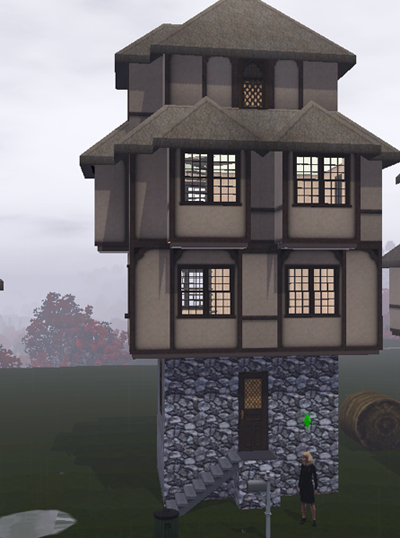 This house is unfurnished, apart from the outside loo, as in House 1. There are only four floors, as there is no cellar here, but the rooms are good sizes, and there are spiral staircases throughout.
Cost: 16,774
---
Medi House 3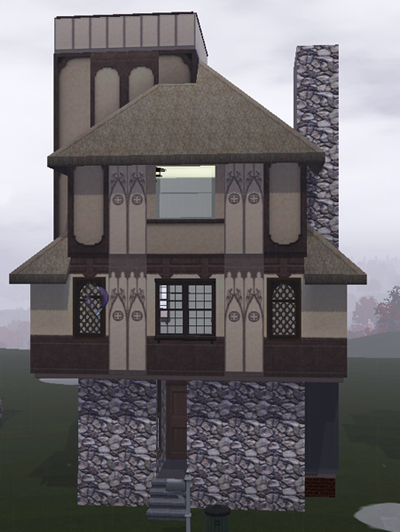 Medi House 3 has two fireplaces, an outside loo, four floors and a open area on the roof suitable for watching the neighbours, with or without one of those foreign inventions called a Telescope.
Cost: 26,651
---
Medi House 4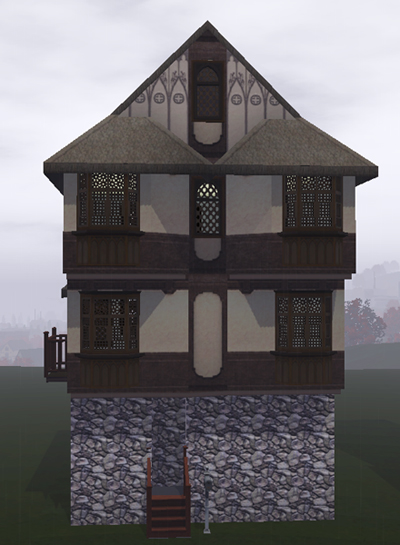 This one has quite a roomy basement, a small ground floor area, two roomy floors above, one with a small balcony and an outside loo. It's on a slightly larger 10 x 15 lot.
Cost: 16,475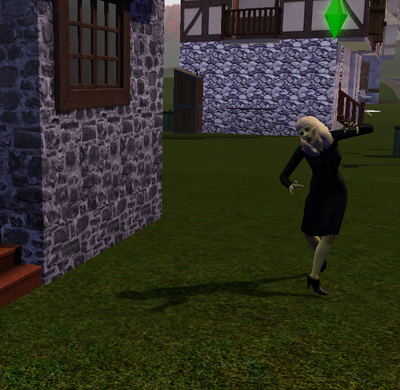 We had to wait a moment for our estate agent to arrive. Here she comes. Not having a good day, it seems.
---
Tilt House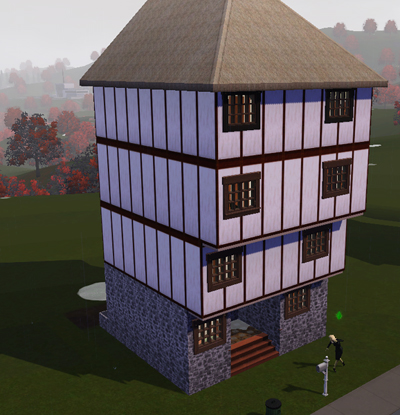 Also made from a 3D model. This was a fairly typical style of townhouse, extensing forward across the roadway. These houses might fill a whole street, tightly packed, side by side. They sometimes functioned as merchant's houses, with the shop or trading area on the ground floor. Most of the walls are lined with timber. It's very sparsely furnished, with the usual outside loo. Indoor commodes were sometimes emptied out into the street with the cry of "Gardy Loo!" (French "gardez l'eau" or "Look out for the water") and waste allowed to run away down the shallow ditch in the centre of the street.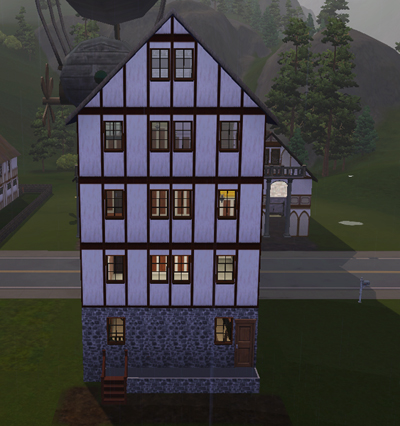 The back of the house is simply straight.
It has a basement, ground floor and 3 floors above, plus a tiny attic reached by a ladder. It's on a 10 x 15 lot.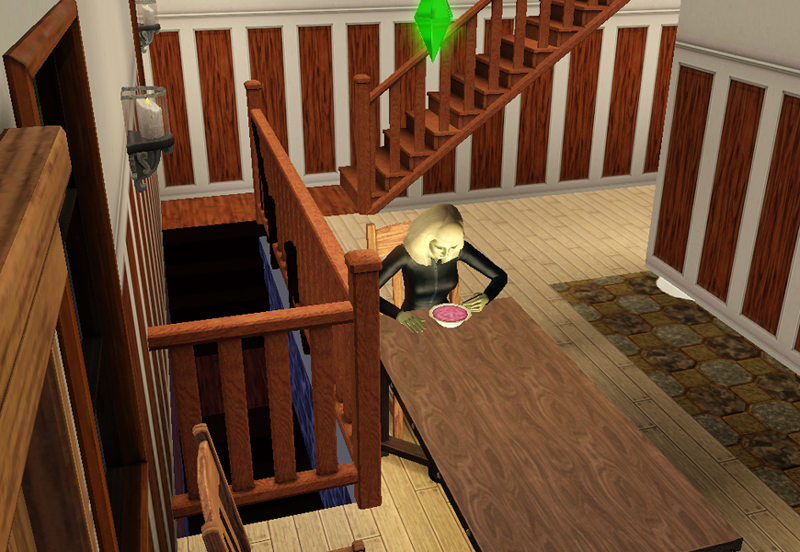 Ground floor, kitchen.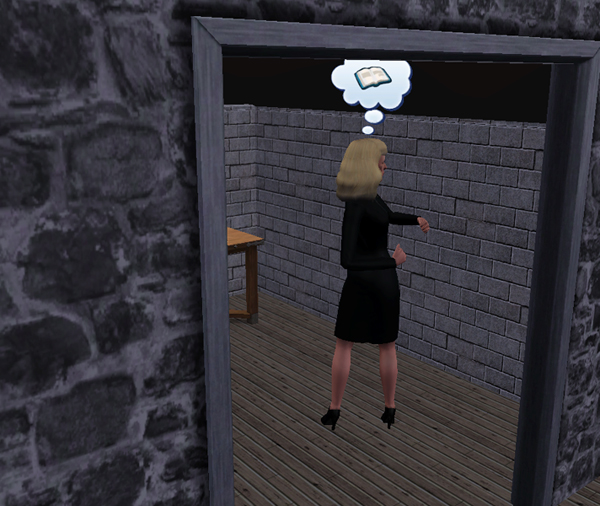 There's just about room to swing a cat in the attic. Good job she couldn't find one.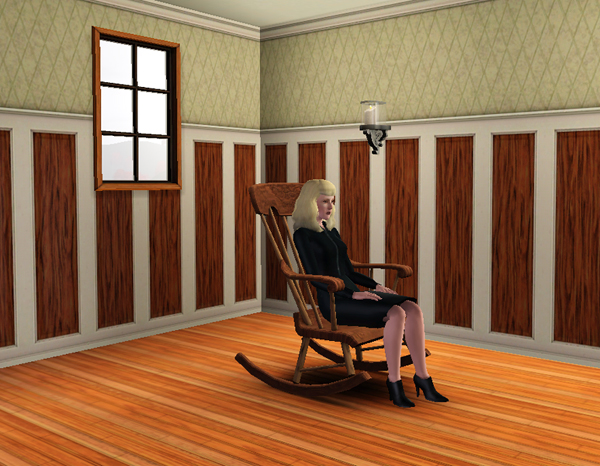 "Go away, I am off duty!"
Cost: 34,319
---
Sita March 20, 2017