[ Pickel Slug ] [ ANGHQ ] [ New Venice Skate 'n' Bowl ] [ Capak Institute ] [ Double Tiny Town House ] [ Tiny Town House ] [ Alvin's House ] [ Gardiner House ][ Gerber House ] [ Boxy Town House ] [ Sunset Hall ] [ Civic Centre ] [ Herald Offices ] [ Bay Chinese Cemetery ] [ Gerber House ] [ Corn Exchange ]
Sita's Academy
Community Lot for Shops or Decor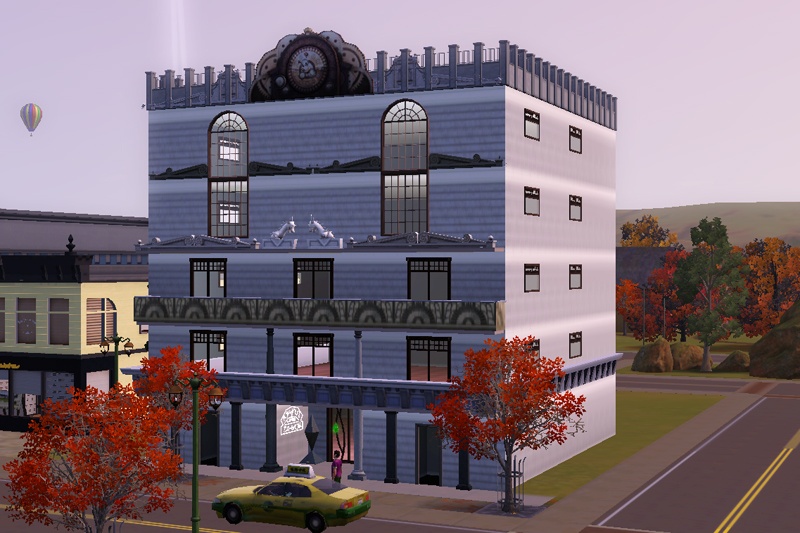 21 x 38 - use AwesomeMod and the cheat to addlotsize 21 x 38 if you need it to fit exactly. Or put it on a larger lot.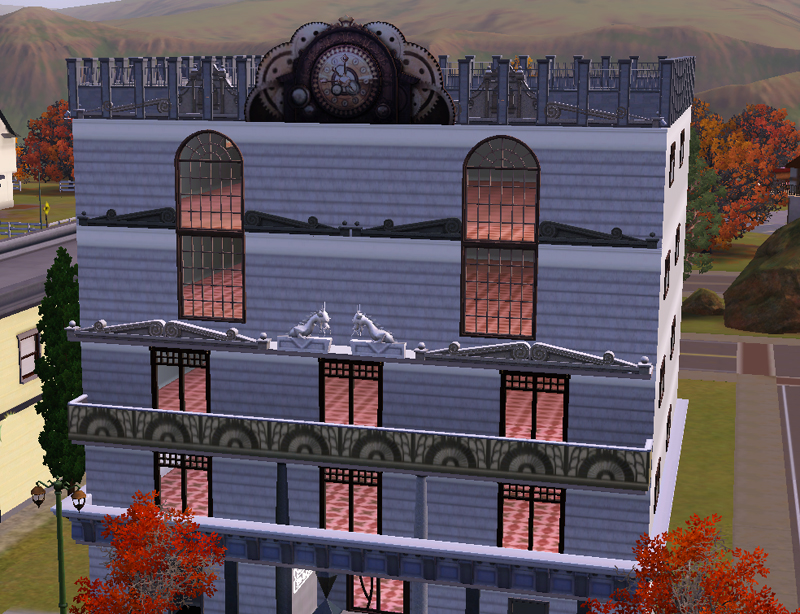 This building is just a shell. It's unfurnished. You could use a Community Lot Rug or Door, available from Mod the Sims 2, or build your own business here. It might be suitable for a bank or education centre. Currently set to Academy, but would work as whatever.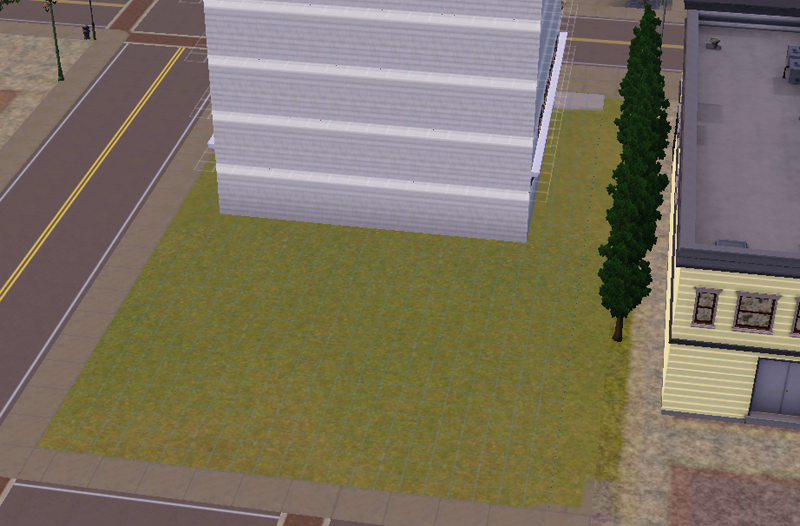 There is enough space, even on this small lot, to place a car park, or a second community building - shop? Public toilets? Even a Diner.
I built it in Appaloosa but it might work better in an urban setting.
Made with ALL EPs and SPs including Isla Paradiso and Into the Future.
New Colourway
For a rather industrial town, I recoloured this building.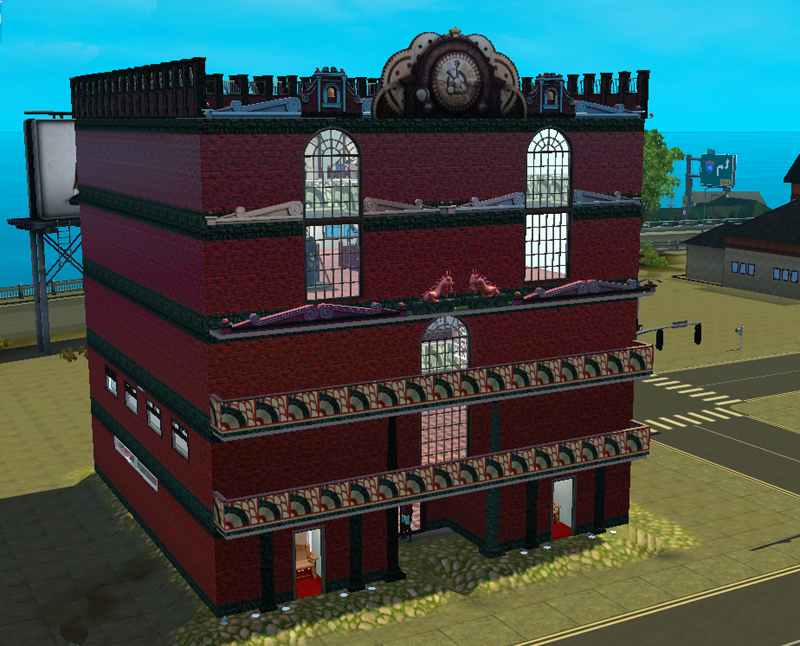 It's mostly an art teaching academy.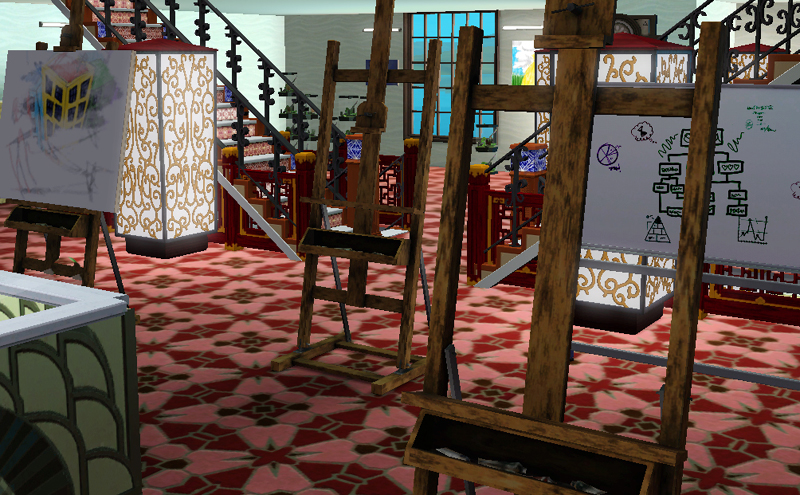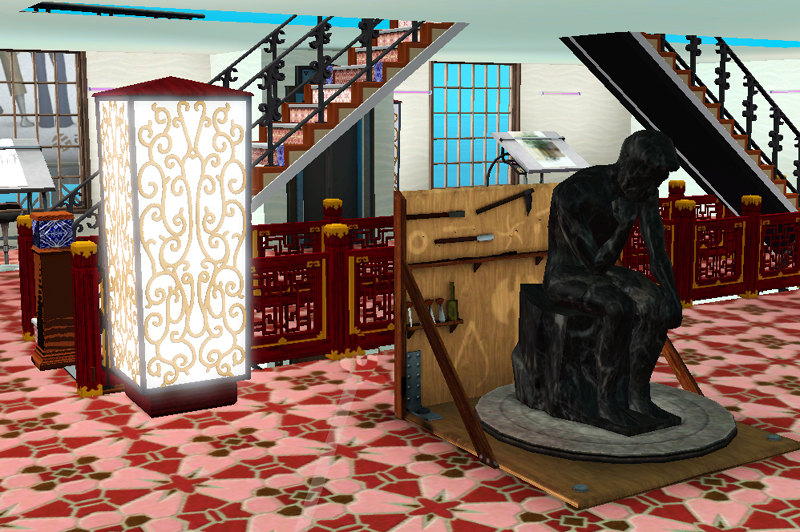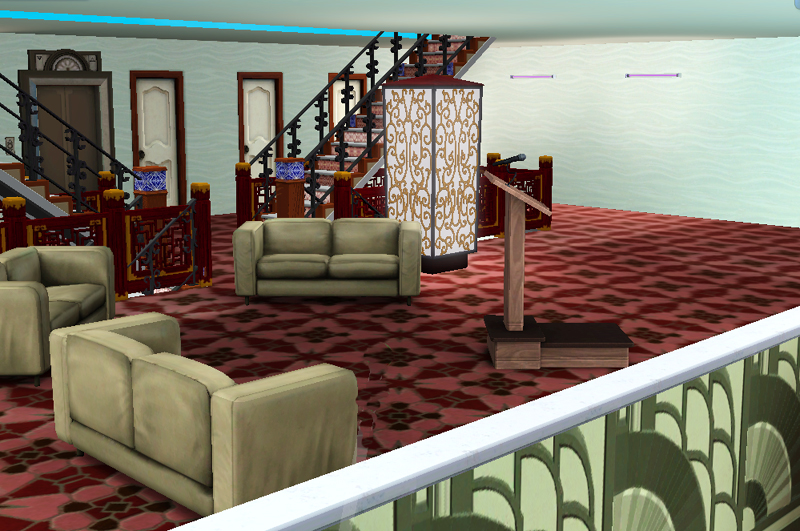 Lecture room. When funds have been raised, the committee hopes to place a Jewellery Station here.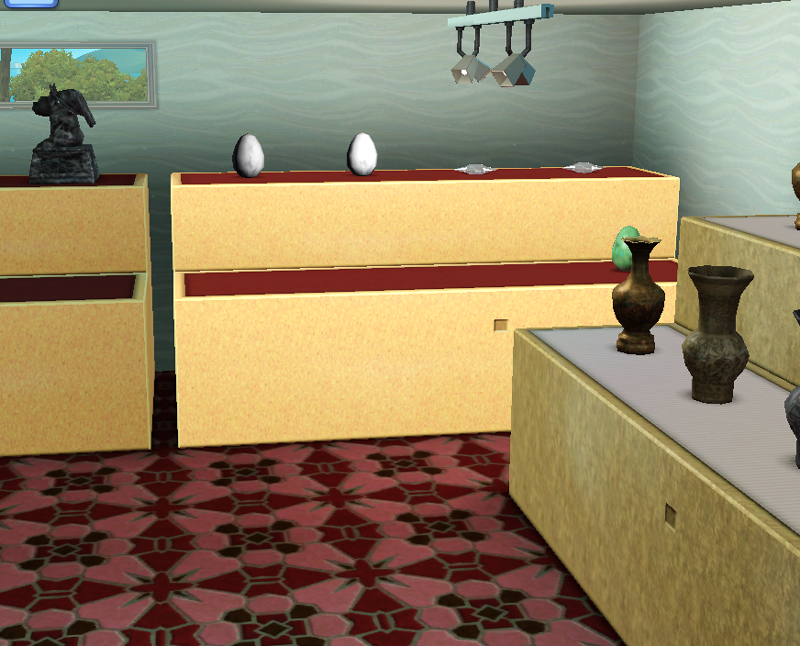 Some donated items not yet allocated to Collections.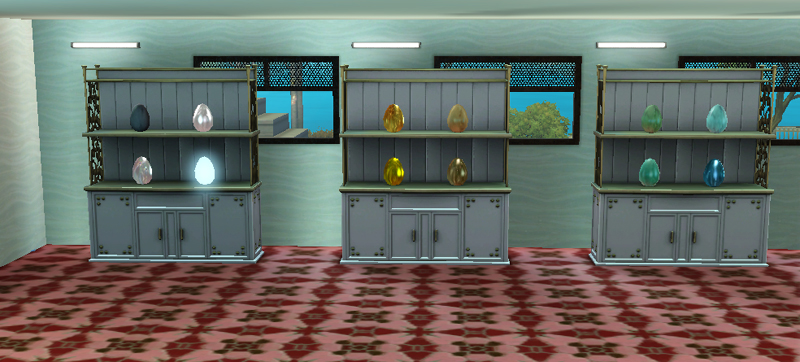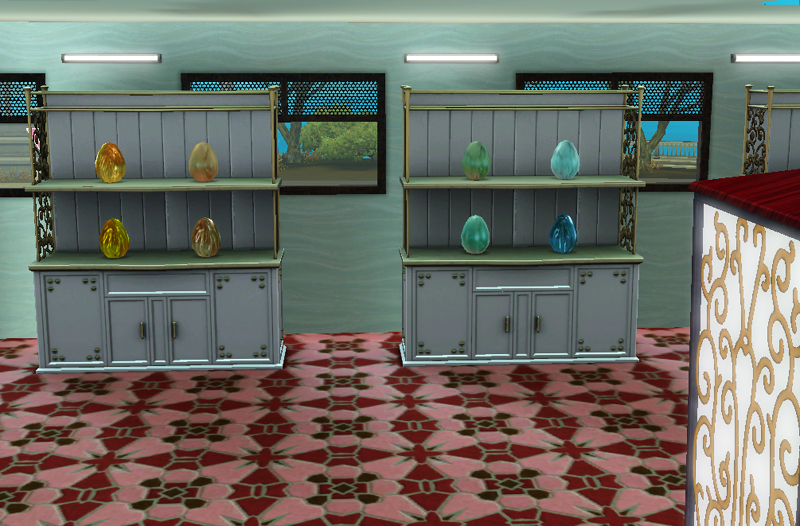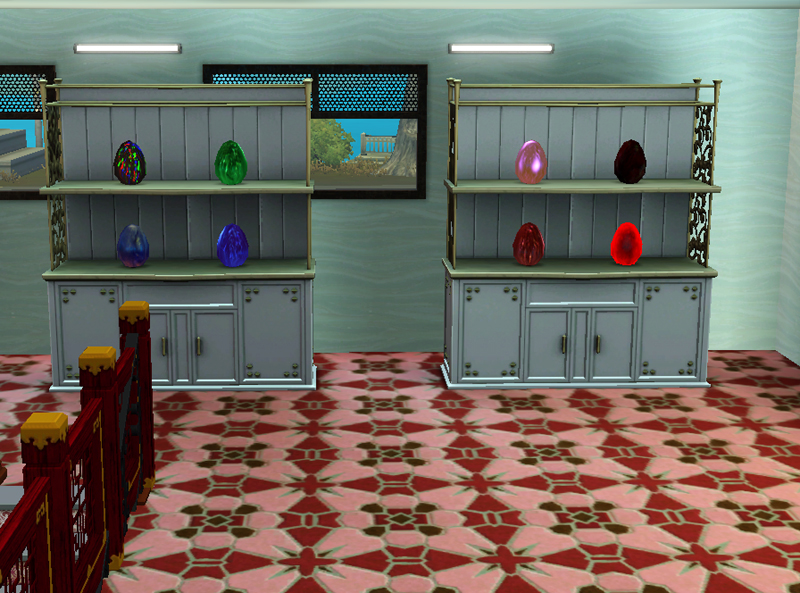 The Sculptor's Egg Collection donated by Durga Lights.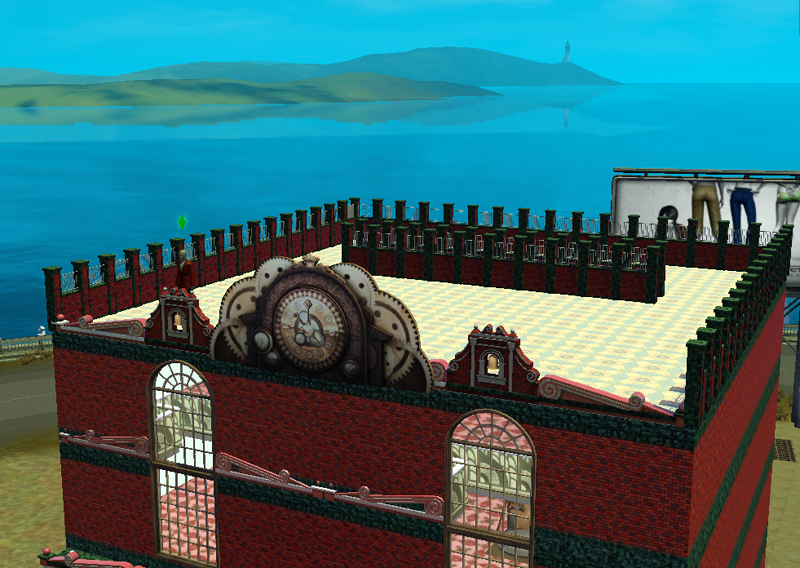 Bird's Eye view.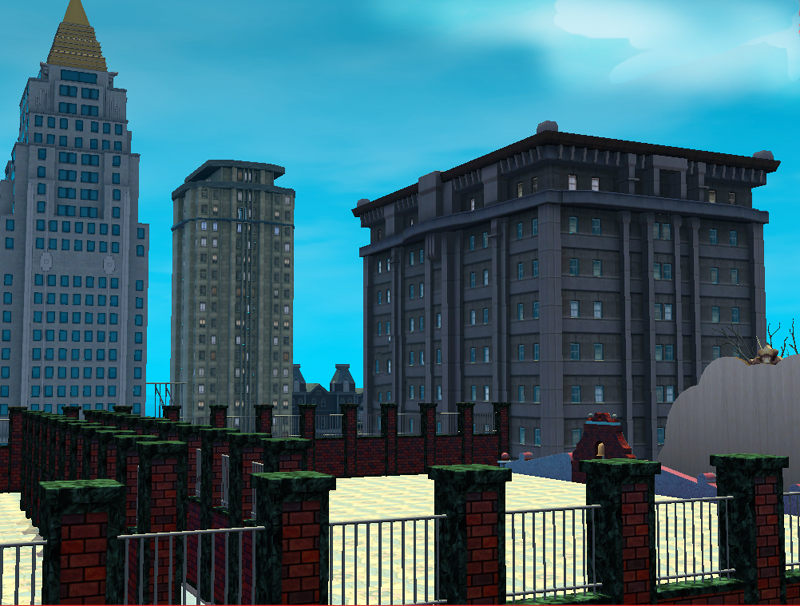 Burglar's Eye view?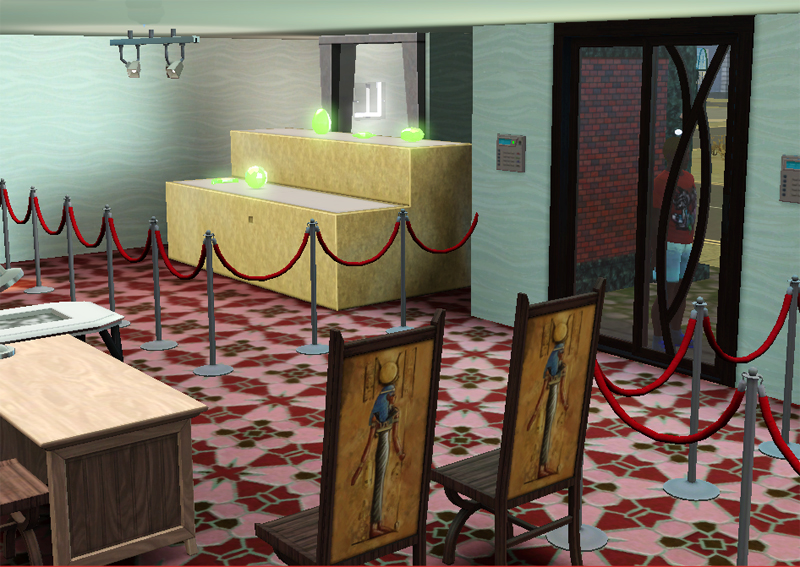 Some Tiberiums. Very valuable, which is why there's a guard's station right by them; also multiple alarms...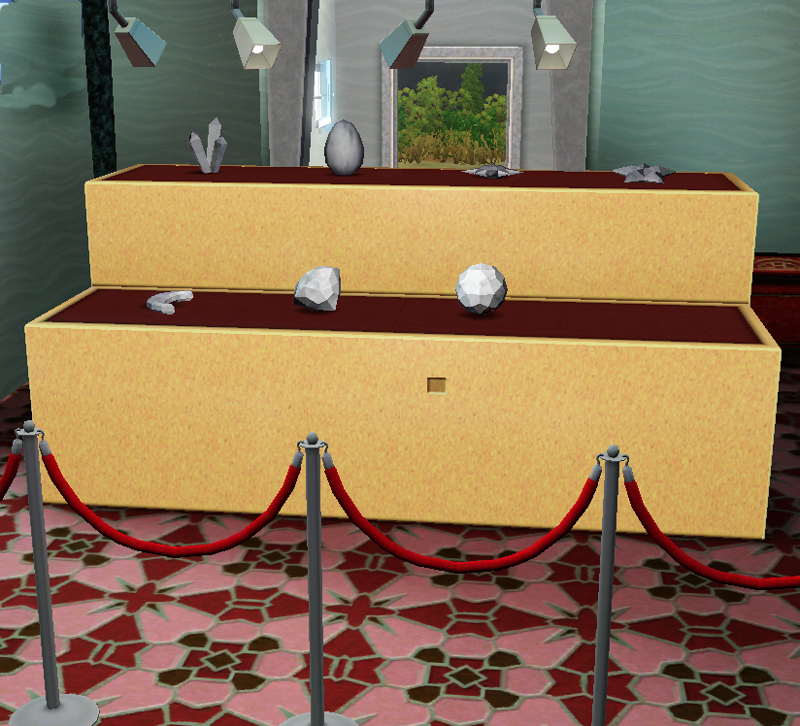 The most valuable gems in the collection are Large Cut Soulpeaces, especially in the Spire Cut form.
---
Sita February 3, 2015