[ Stories ] [ Catching Up ] [ All the Leaves are Brown ] [ Two Babies ]
Chapter 5
The Samples
Sol was a City Council Member, working for Portia Pertwee, who has just married Shemuel Pertwee - she is Vice President.
Sal was a Weather Woman and Sim was a TV Actor.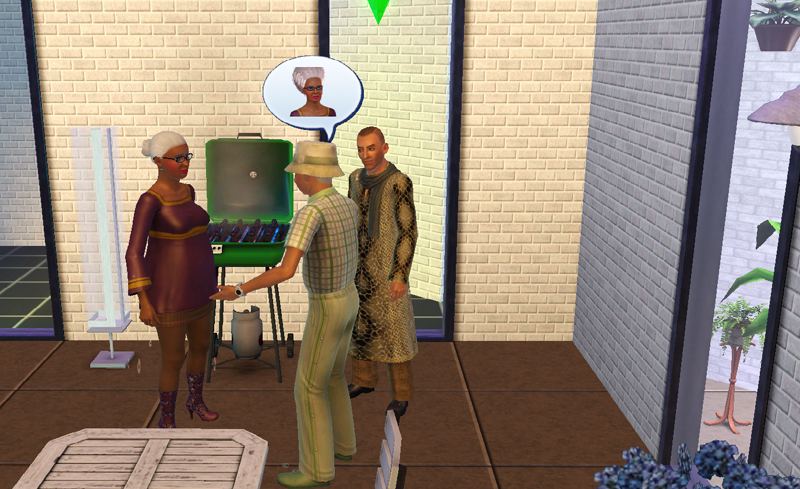 Sal adored having parties and did so as often as Sol would let her.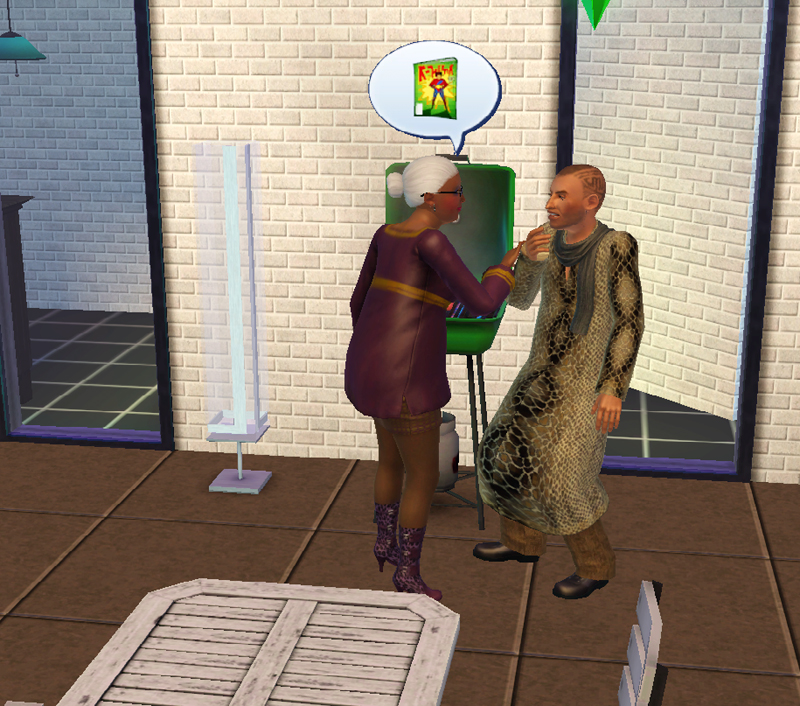 She and Pes bonded over comics.
"Oh yes! Have you seen that edition of Girl Genius, where she used magnetic force to imprison the train-creature?"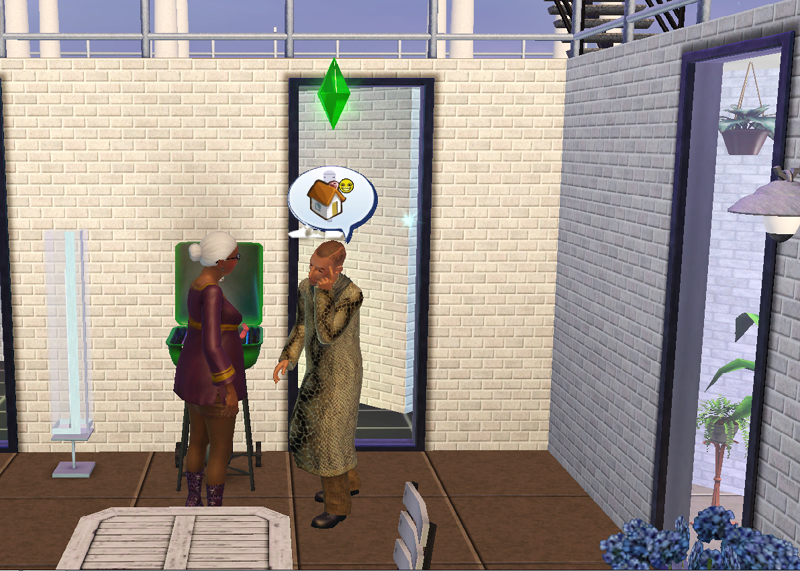 "I really like your house. It's so impractical and nerdy!"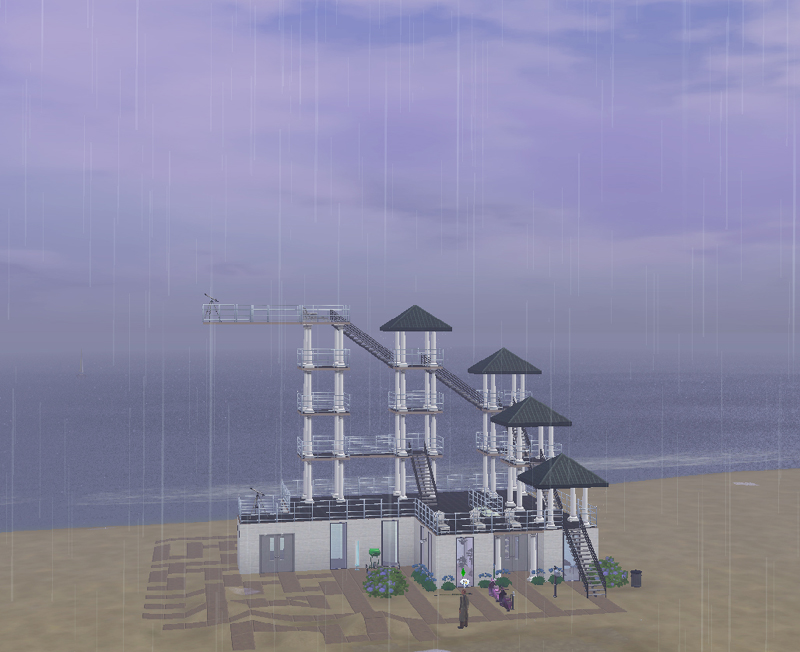 "The only problem with it is that it's designed for desert, but it keeps raining here."

This was a test, his boss said. Sol said no, but the consequence was that he retired. He wasn't corrupt enough for politics, it seemed. He wasn't unhappy about it and

Round about that time, Sal inherited a lot of money. So they wouldn't have to live on his pension.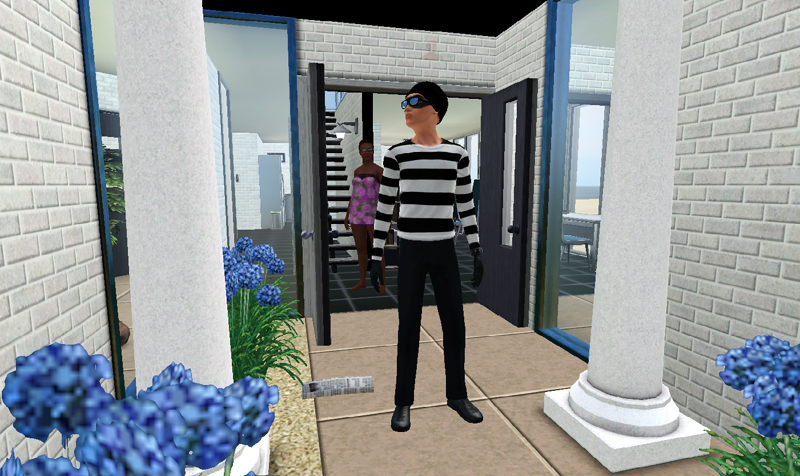 A burglar turned up and was quite confused when served with a nice pot of tea! Sal and Sol were too happy to be angry with anyone.
Pescado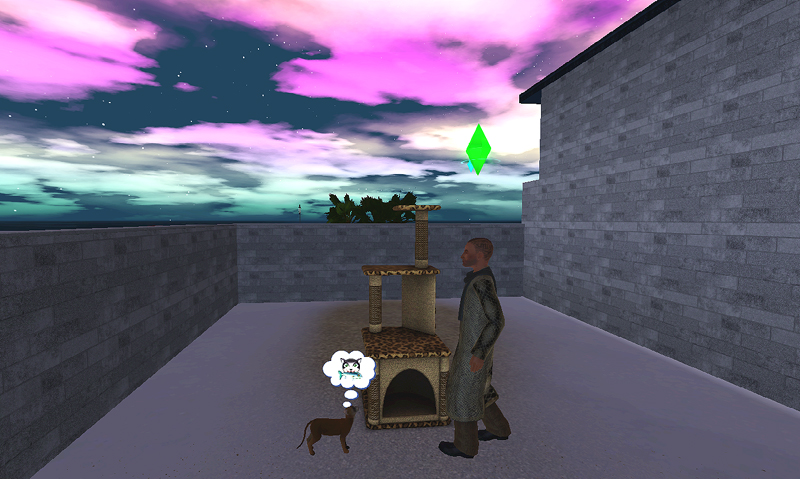 Sanctuary skies continued to amaze even Pes.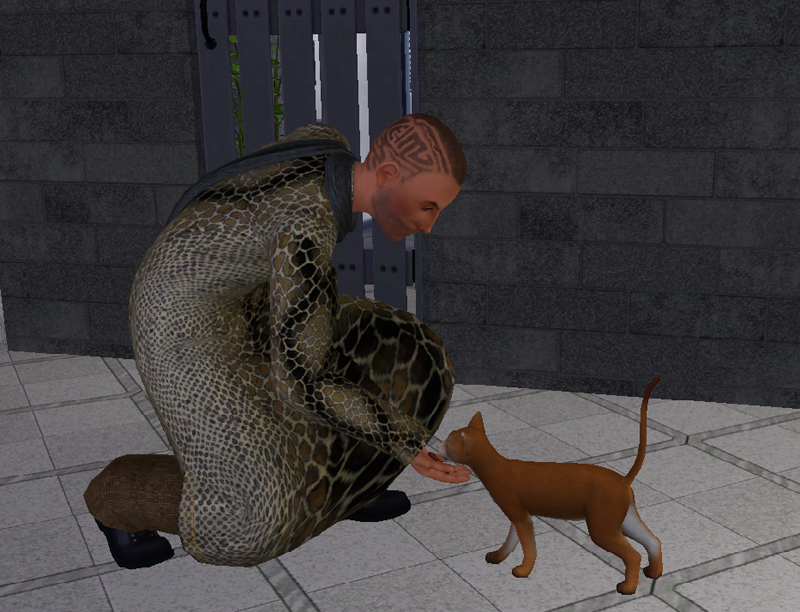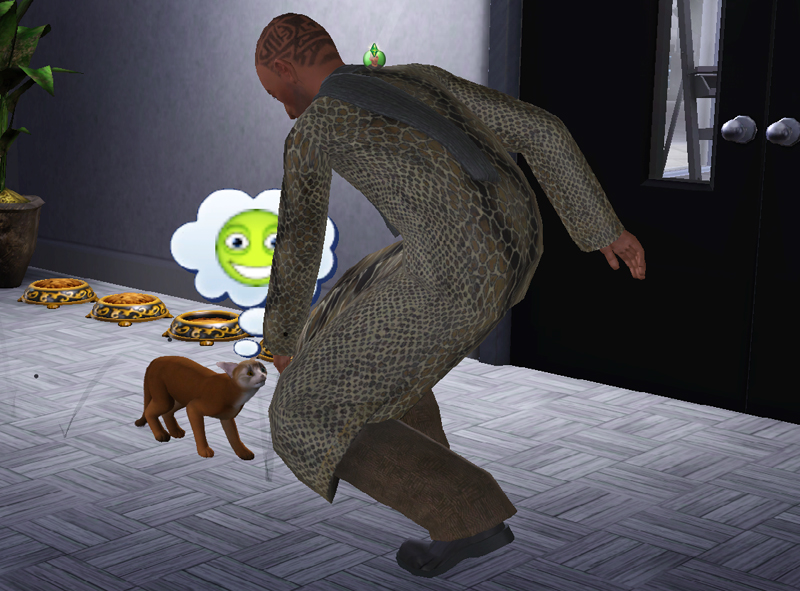 Fleas.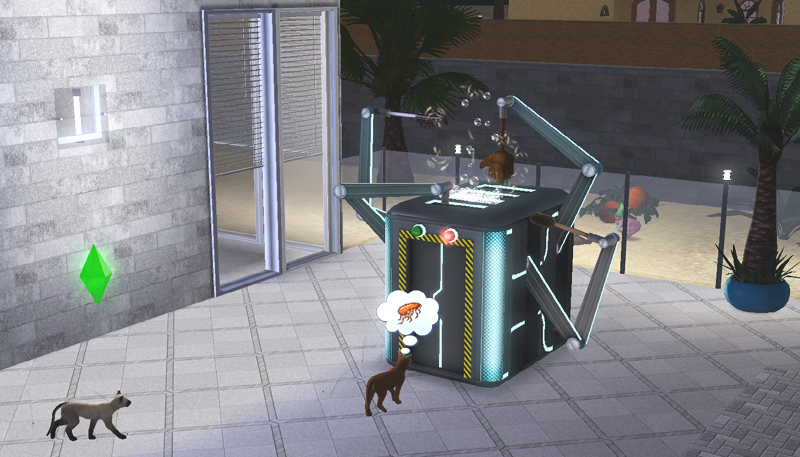 Fleatime.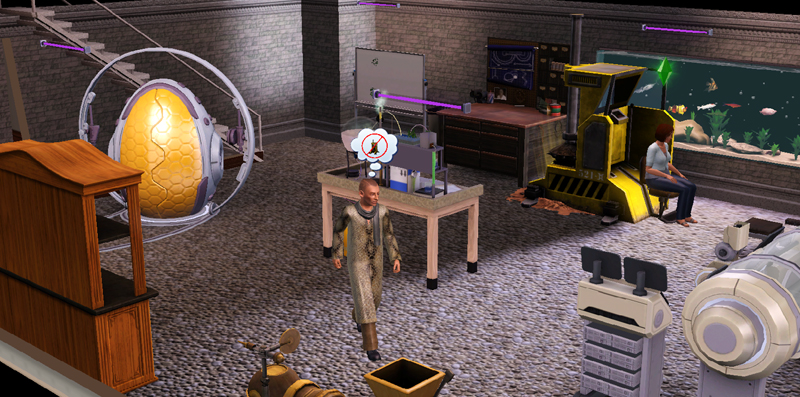 There are all kinds of fascinating widgets in the Pescados' basement.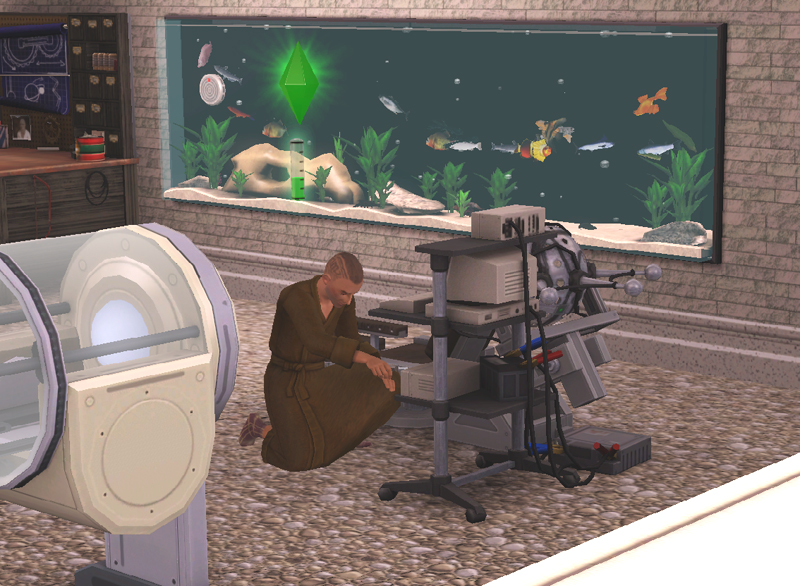 Most of them needed upgrading.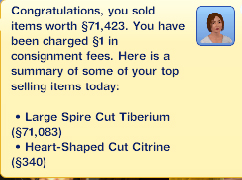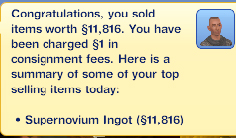 They liked to visit the Consignment store. With good reason.
Pes, a little bored, decided to register as a Bot Maker at the new Bot Store that opened up.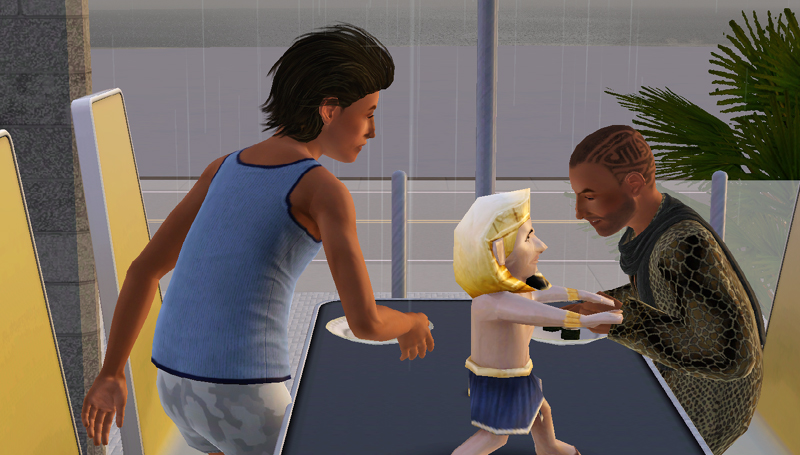 Breakfast with one's clone was agreeable.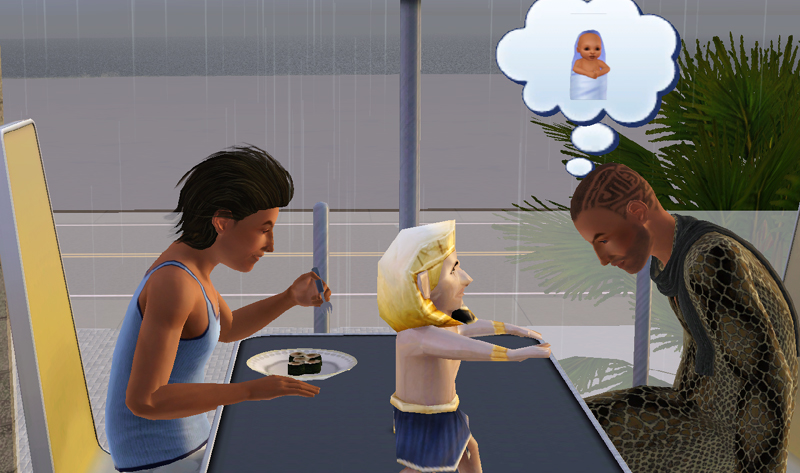 But often interrupted. Or so he said.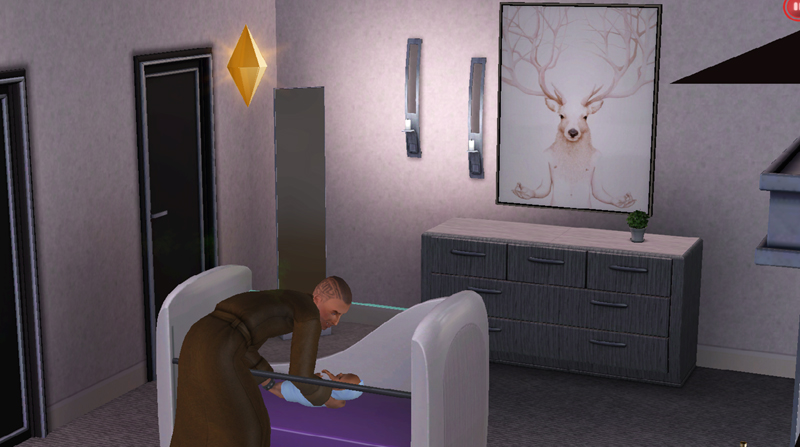 Pes was actually, in spite of himself, enjoying having a new baby in the household.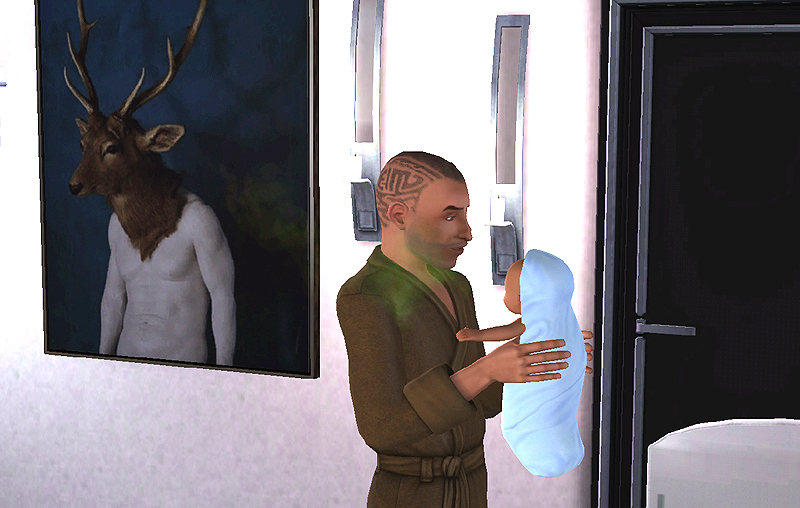 "No? That wasn't you this time was it? That smell's coming from Daddy isn't it? Yes it is!"
In town, there was modernization going on. A new Future Gallery, and Nuts n Bolts Bot Emporium, the Erutuf Future Lounge, EP-XI Imports Gallery Shop, and the new Holo-Venture Theatre.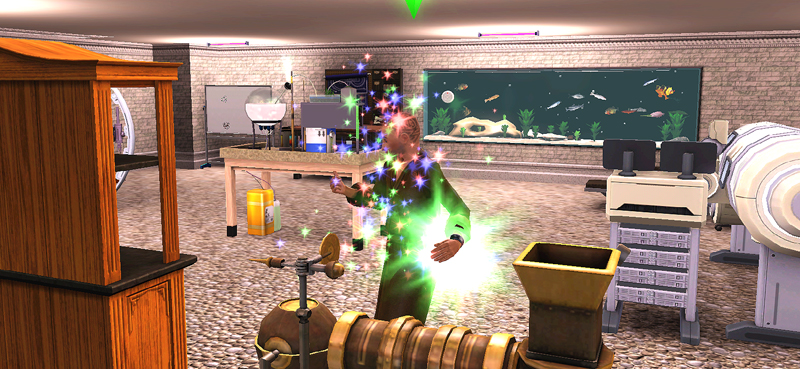 Pes was enjoying life so much that he made and took a Young Again Potion, also made a Large Sun Cut Soulpeace, which is worth MORE than the Heart Cut Soulpeace.
"Argh! Sparkle Motion!"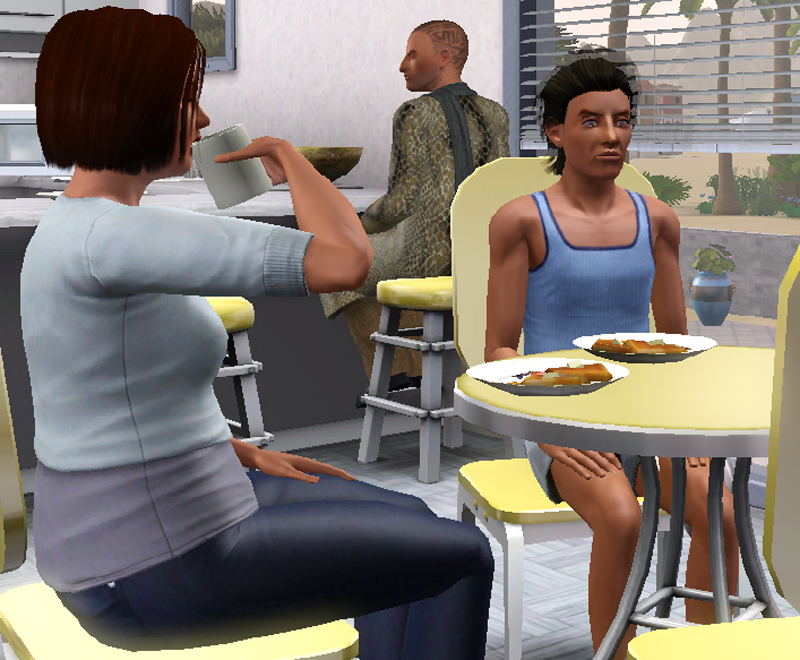 Junior was just as bratty as a teen can be.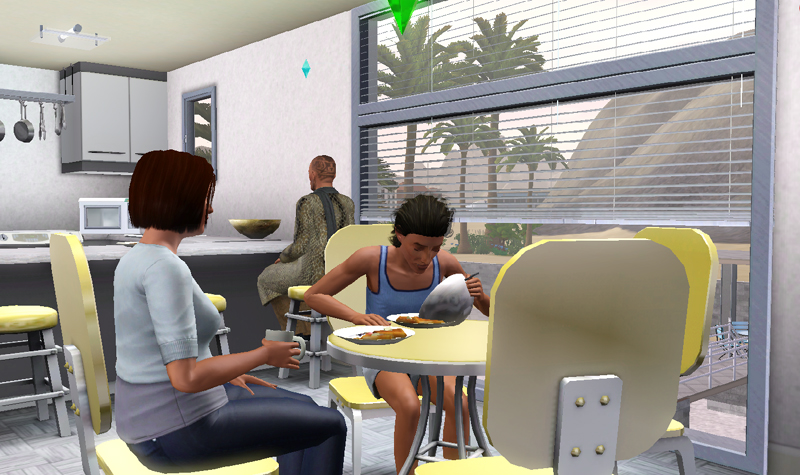 "Cornflakes ON TOP OF your toast?"
"Grungy texture, ma'am!"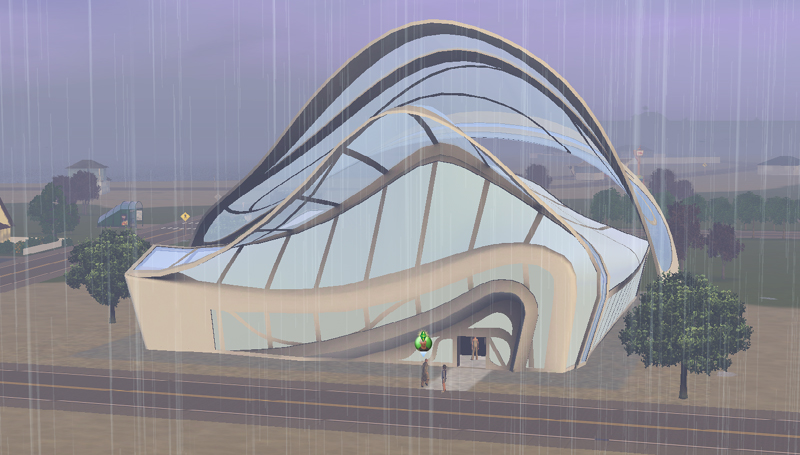 They went shopping to the new Imports Shop.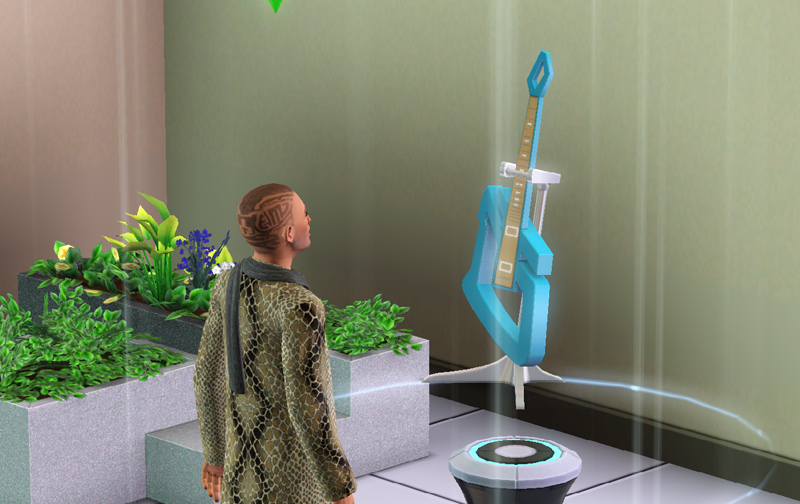 "I wonder if Junior would like a guitar?"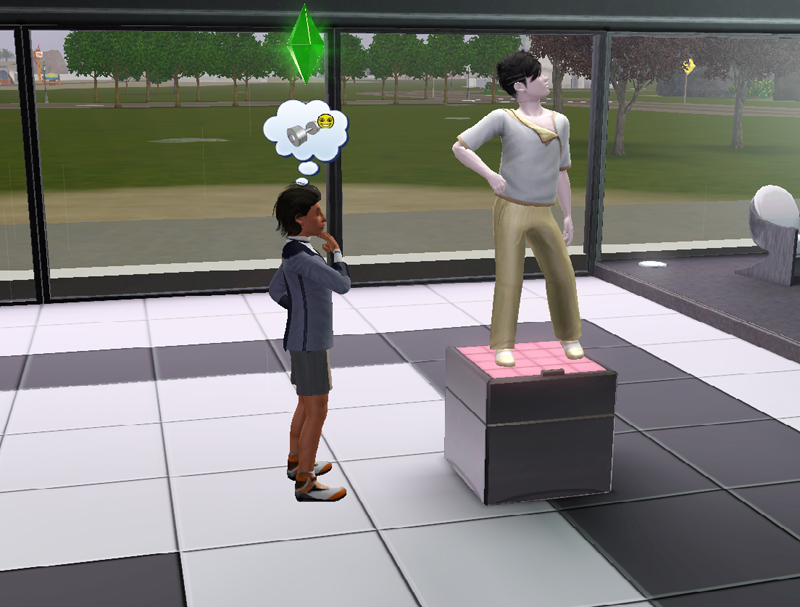 Junior was more interested in new clothes.
---
Credits
Of course, the Samples' house is based on the home of the Curious brothers in Sims 2 Strangetown, copied faithfully by SimSample.
The wonderful stag-men paintings in the bedroom are from Baufive.
---