[ Sims 2 Stories ] [ Strangetown Bulletin 1 ]
The Auriels
The Auriels moved into Belladonna Cove into a purpose-built Lot known as Auriel Headquarters.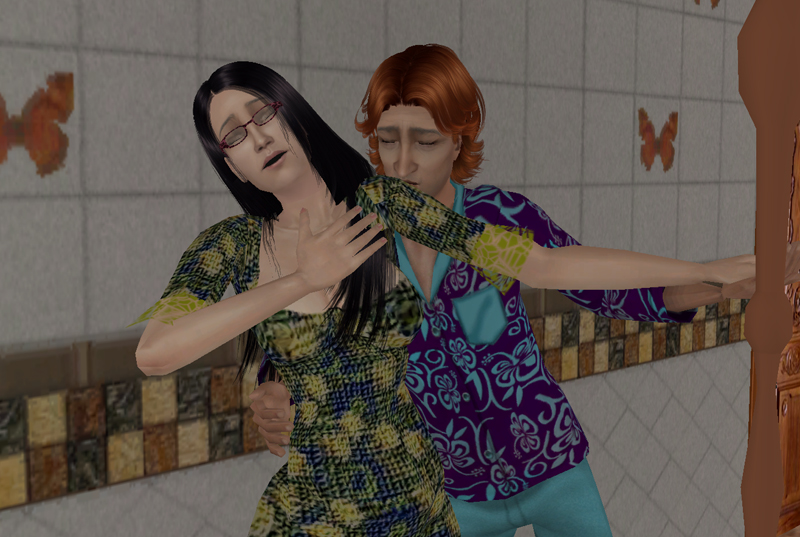 Maximus and Ginevre, still very much in love after all these years. They lived here with their son Marcus, who Maximus hoped would take an interest in the business.
Maximus, Auriel Senior, hired a cook for the little cafe downstairs, Sandra Roth (3 points in cooking) and Christa Midlock as cleaner.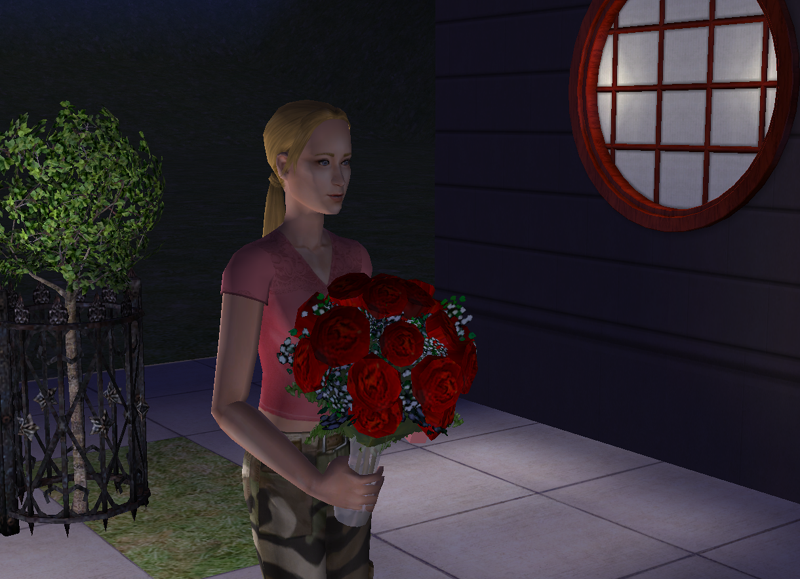 Marcus also hired this Sim, Ivy Jacobsons, as a waitress and general Ms Fixit. They had some very good times together.
Because Marcus, you see, wasn't really interested in the business at all, but it did allow him to get to know many of the local ladies. He dated Sandra, and Ivy Jacobsen, later Jodie Larson.
After a very passionate date, Ivy Jacobsens agreed to move in, and so was no longer an employee.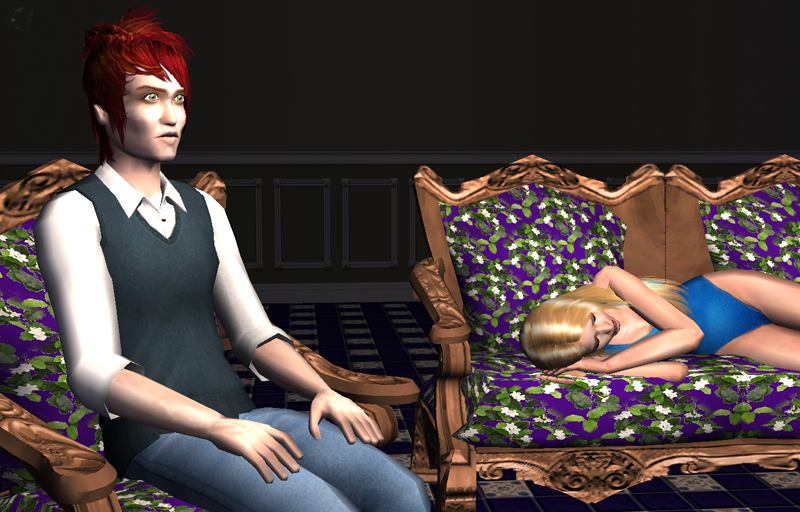 But later the same evening he found himself regretting asking her to move in, Marcus found himself thinking, as was very much not his wont, about his future. Some day, he would have to take some responsibility for his life. Some day, he would have to actually MARRY. hjis father and mother expected it of him, and he could see no sensible way of escaping that fate, as the heir to a substantial fortune. That thought terrified him and kept him awake a long time. Ivy was lovely and lots of fun, but he saw too much of himself in her. She, too, was a romantic, in the sense that she wanted love. Or rather, she wanted LOVES. Now he felt he might eventually be able to be faithful to one wife, when he got old... but he didn't feel that Ivy would ever be able to. She flirted with anyone and everyone. Even his FATHER! Ivy would have to go. After a long and painful conversation, she decided to go and make a new life elsewhere. She told him she planned to change her name to Jan Tellerman, after her grandmother, and to search for her cousin, also called Jan Tellerman, who she had heard was working in Stangetown as a postman.
And then he really fell in love with Tracy Royce, a tourist from Twikki Island who came to the tea-rooms every day until she managed to catch Marcus' interest. With much advice from his mother and father, he finally got the nerve up to propose to this one, and they are engaged! No regrets that his therapist can't handle.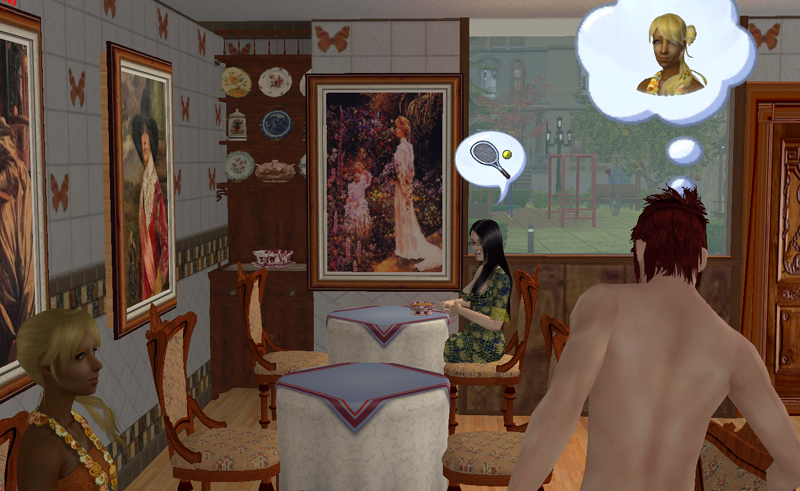 "Darling, it's not Wimbledon week yet is it? You'll catch a chill dressing like that. Might scare away the customers too!"
"I'm quite warm, thank you Mum."
Tracey totally adored him, couldn't take her eyes off him.
---