[ Sims 2 Stories ] [ The Auriels ] [ Jan Tellermann ][ Strangetown Bulletin 1 ]
A New Old Home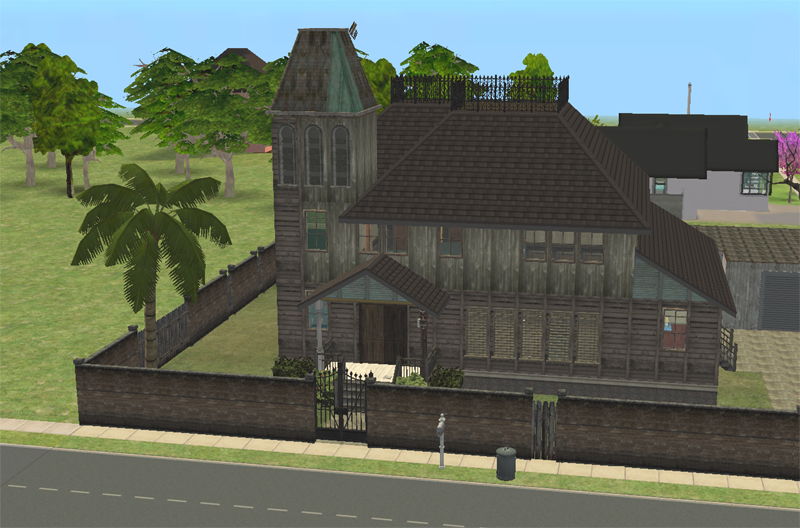 The house was quite run down. It took an awful lot of scrubbing, whitewash, paint. They built a new timber garage, fixed floorboards and re-tiled bathrooms. All while Jan was very pregnant.
"But we won't have time after baby is born," they agreed. And as they were both pretty fit (Jan's former career as an Athletics Starter put her in good form), it worked.
Hayden managed to find some wonderful William Morris wallpapers and Art Nouveau tiles at a junkshop in Belladonna Cove. Curtains would take longer. "I need a sewing machine!"
"We've run out of money. Wait till I'm back at work, love. Nobody overlooks our house anyway. Front windows have blinds."
She of course had left her job. He needed to make some contacts in the the neighbourhood; he was sure there would be work for him here.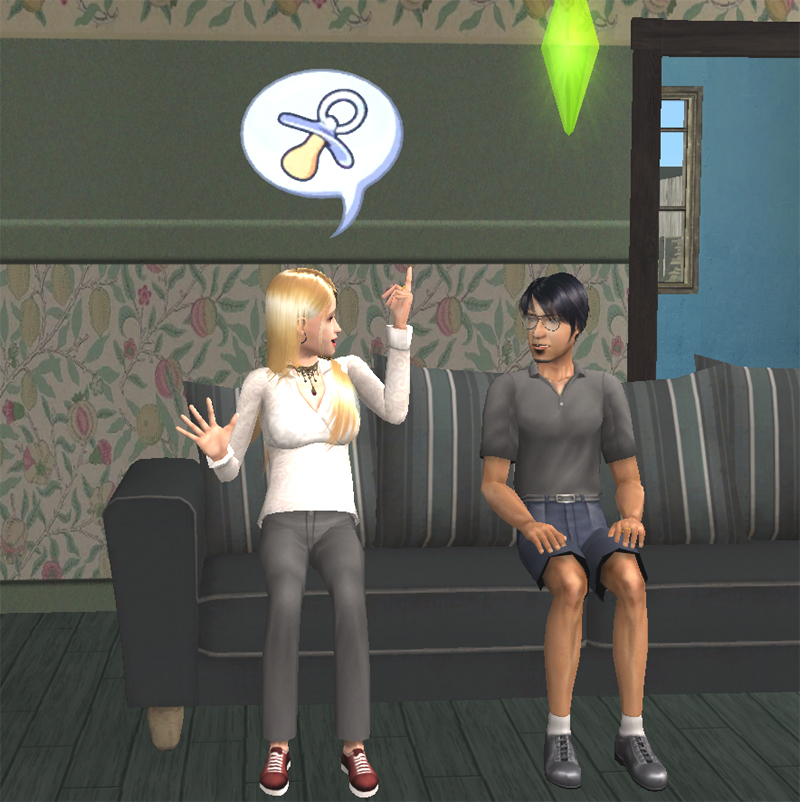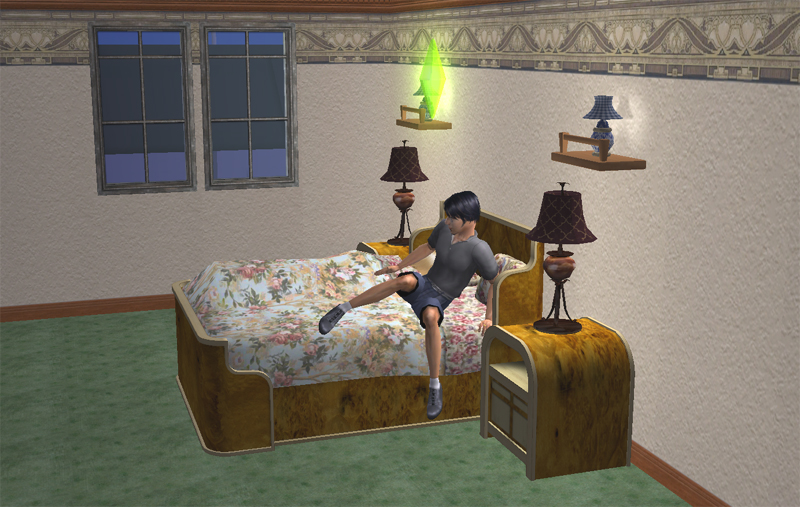 Jan's baby was called Guinevere.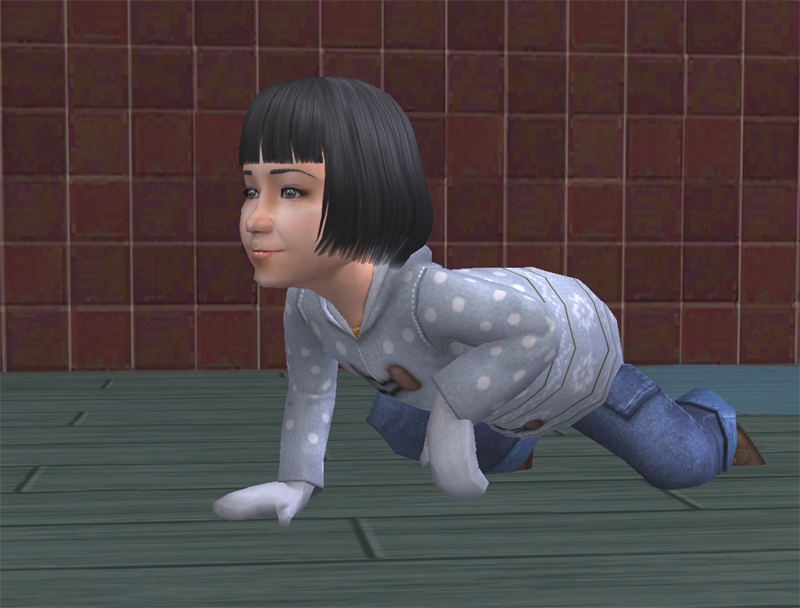 Mischievous little thing who loved playing with all the things she shouldn't, like the toilet.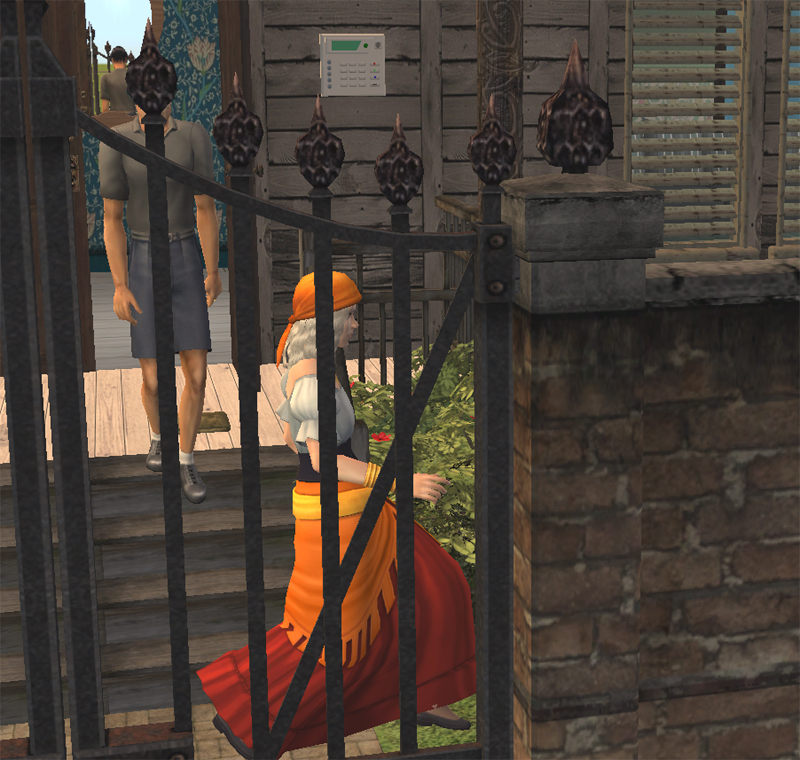 She thought she was invisible. Hayden, a skilled artist, missed nothing, and quietly followed her.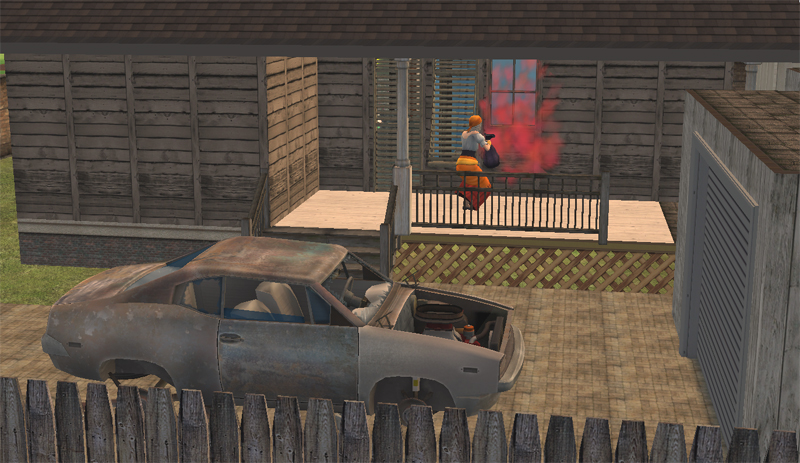 She brought some much-needed cash.
---
Credits
I believe the house is originally by someone called Azaya. No idea where I found it.
Most of the wallpapers by Southern Simmer.
The lovely bedroom suite is from Parsimonious.
June 21, 2013