[ The Library ] [ 150 Main Street ] [ Sims 2 stories ] [ Info ] [ Clothes ] [ Walls ] [ Floors ] [ Neighbourhood Terrains ] [ Mega Hood ] [ Houses ] [ Community ] [ Dormitories ] [ Apartments ] [ Oddness ] [ Single Sims ] [ Families ] [ Archiving ]
[ Auriel HQ and Park ] [ Pargeter ] [ Shurland House ] [ Damerel Street ] [ Llandudno Blue ] [ Kremlin Estate ] [ Department Store with Penthouse Suite ] [ Simple Shop with Flat ] [ Abbey Gatehouse ] [ Bell Edge ] [ Dragon Tower ] [ Dunroamin' ] [ Early Cottages ] [ Green Arbor ] [ Laura Lodge ] [ Pyramid ] [ Rodbridge ] [ Stock 1 ] [ Weiss ] [ Yule Tower ]
Pargeter
This is just a simple, lower-middle-class town house, in the style of 1900s London, partly modernized - for instance the attic which formerly would contain the servants' quarters has been opened up. Some of my custom walls and floors are included.
Made with all EPs and stuff packs, including Apartment Life and Mansions and Gardens.
3 bedrooms, 2 reception rooms, 2 bathrooms, large open attic which could be a playroom or further bedrooms. And a tower. Mostly furnished.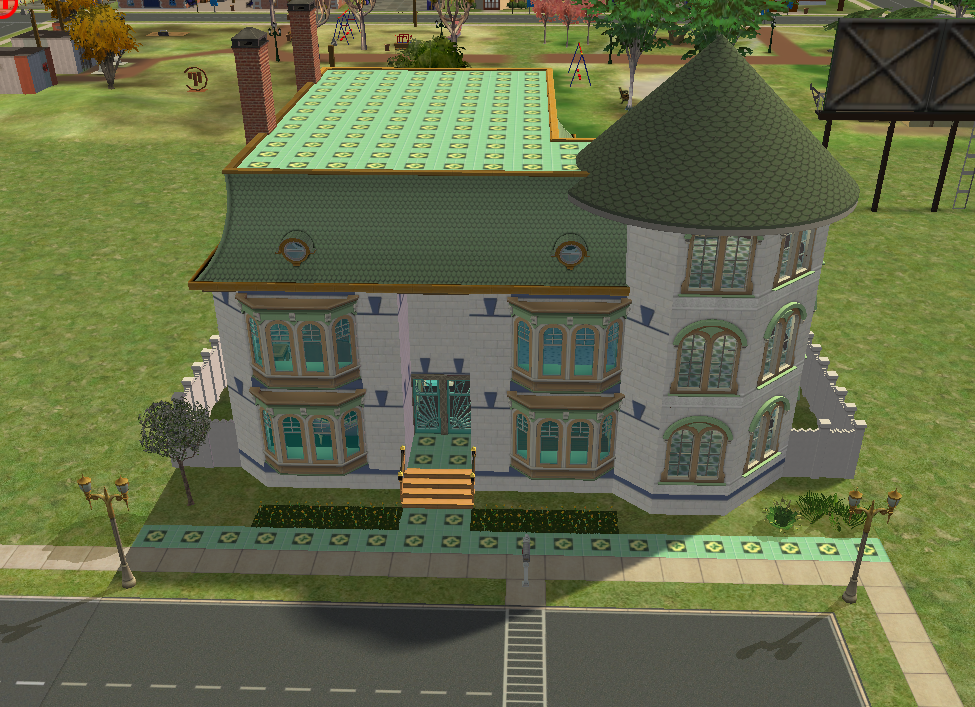 Maxis content only, but made with ALL EPs and Stuff Packs up to Apartment Life, and Mansion and Garden Stuff installed. So if you don't have them all it may not work or there may be objects missing.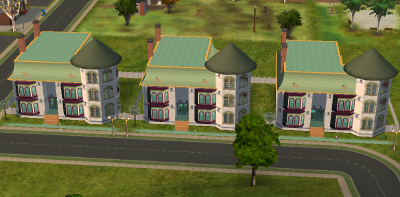 Cost: §94,488
---
Sita November 6 2010