[ Decrapifying ] [ Patching ] [ Lifetime Happiness Cheat ] [Story Progression ] [Switching Families ] [ Death ] [ Remember ] [ Empty Clubs ] [ New Clean Game ] [ Cheats ] [ Moving House ] [ Gardening and Farming ] [ Lot too Low ] [ Zombies ] [ Genies ] [ Mummies ] [ Simbots ] [ Toads ] [ Werewolves ] [ Imaginary Friends ] [ Simbot ] [ PlantSim ]
Plant Sims
A new Occult life state in The Sims 3 University Life Expansion Pack.
To turn into a PlantSim
A Sim that eats a Forbidden Fruit will get the 4h Botanitis Minorus moodlet, which costs $3000 Simoleons to cure at the Science Lab. If not cured, the Sim turns into a PlantSim.
To become a PlantSim, a normal Sim has to have to eat a forbidden fruit, or be turned into one by being a science experiment while at University (20% chance).
Needs
No Hunger!
No Bladder!
No Hygiene. Instead of Hygiene they have Water. They do not need to take baths. They CAN take baths or showers, though this is slower to refill Water than Photosynthesize. The squeaky clean moodlet from showering becomes the Well-Hydrated moodlet.
They do not need to Sleep but CAN sleep in beds. This is slower to refill their Energy than Photosynthesis. They do benefit from Good Night's Sleep moodlet from a bed,
They can Photosynthesize when outside in the daytime (click the Sim). This takes an hour, over which they gain both Energy and Water.
Also if they get rained on, (assuming you have Seasons) the Water need is filled.
To Grow a PlantSim
Sometimes the seeds are available; a Sim with good Gardening skill can grow them. Use Tend Garden if you want guaranteed fruit to change an existing Sim, as Harvest always gives babies.
To get a forbidden fruit seed you need the science skill: it comes from gene splicing. Some seeds will not work for splicing.
Woohoo with a PlantSim, in a mod free game, always seems to produce a seed.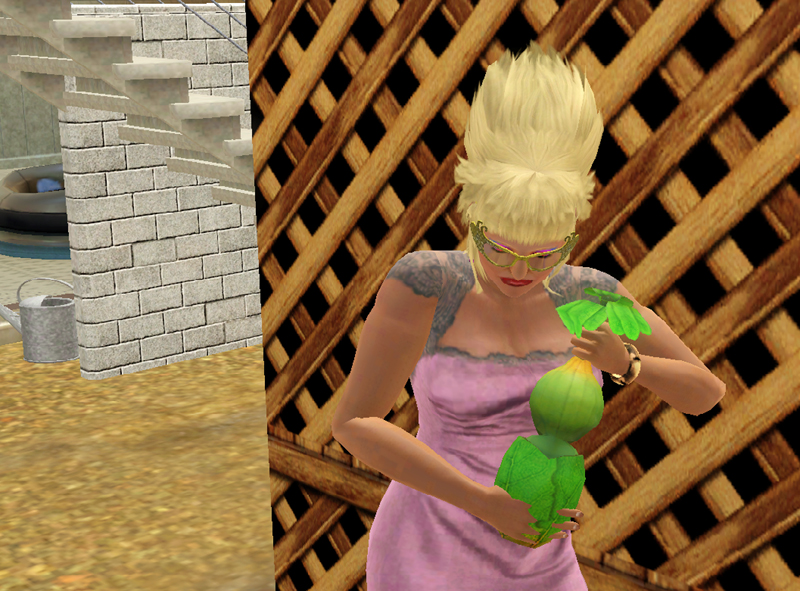 Harvesting a fully grown Forbidden Fruit Plant will result in the Sim harvesting a baby PlantSim, which will look like the Sim that picked it. Otherwise there are no genetics apart from green skin, leafy hair.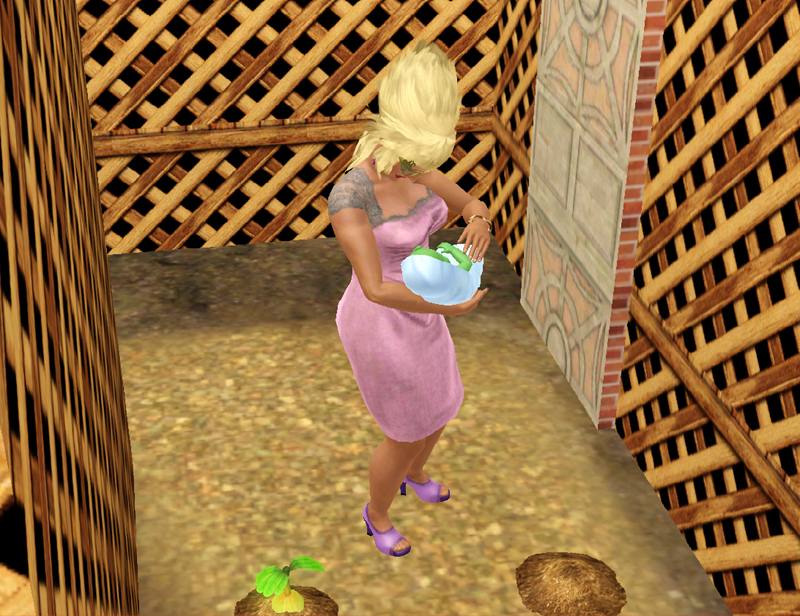 To cure a Sim of Plantsimism

at the Science Facility for 3000 simoleons,
by creating "Super Spice" with the Science Research station,
or throw a Potent Cure Elixir (made by Alchemists) at them.

Plantsims don't have to eat or go to the bathroom.
Plantsims can talk in numerous ways to plants, even flirt with them.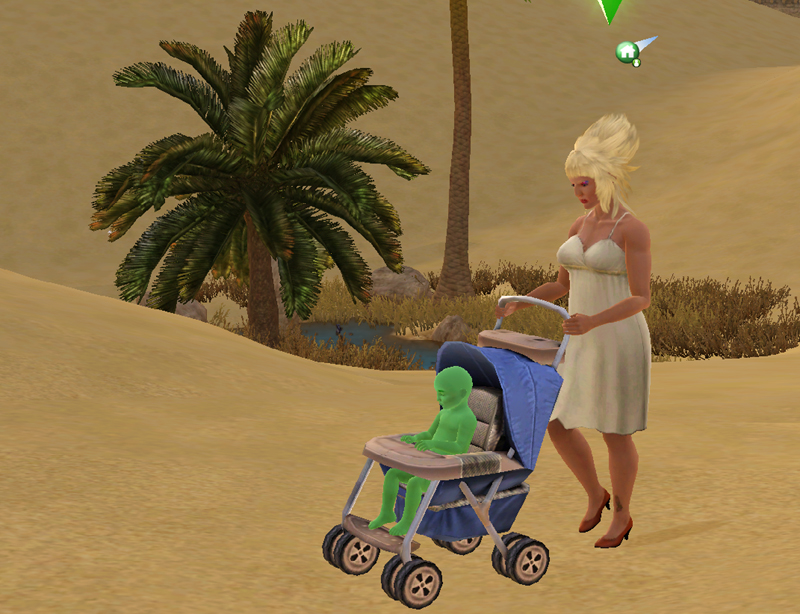 They are BRIGHT green.
Everywhere they go, they leave a trail of flowers.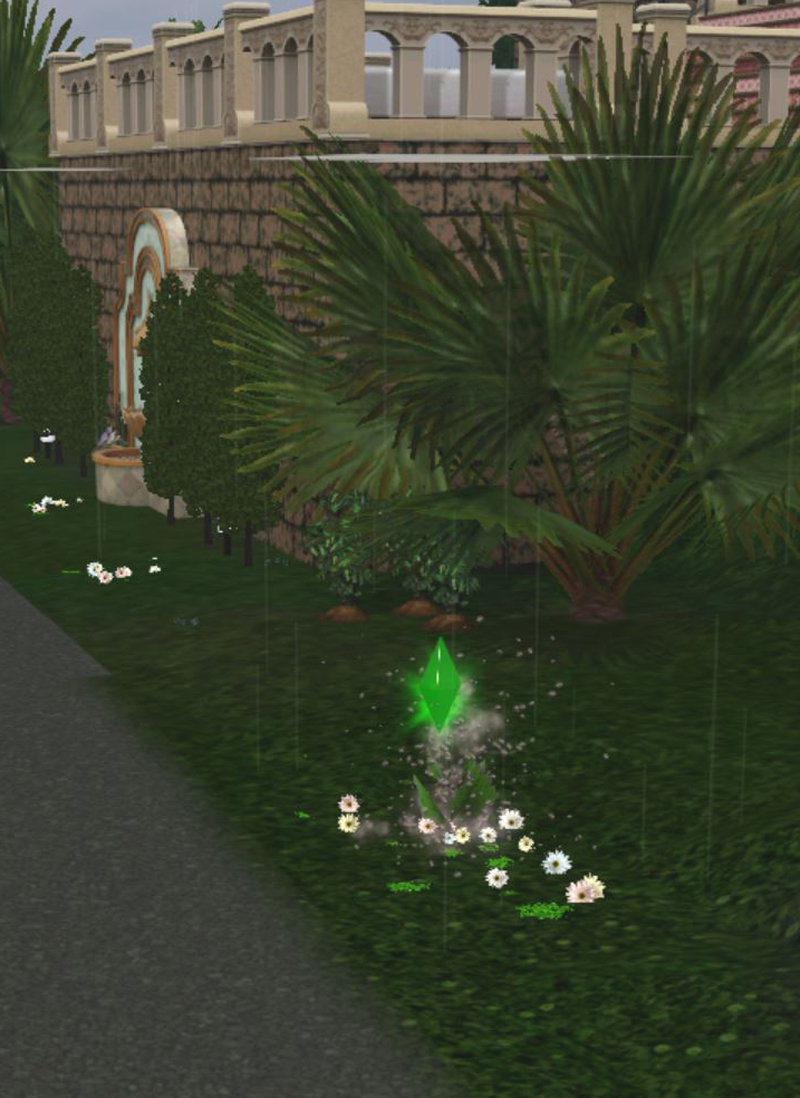 Plantsims can Photosynthesize where they spin and drill into the ground. This will recover Energy and Water needs for that PlantSim.
Plantsims can kiss as special interactions:

Flower kiss: this will give the target an 'Obsessed' moodlet for 8 hour. This interaction is considered flirty.
Poison kiss: unlocked when the plantsim has a Sim marked as an enemy.

The victim of a poisoned kiss will have 'Poisoned' moodlet that last for 3 hours and lowers their mood for -25.
The plantSim itself will gain 'Hydrated' moodlet that can boost its mood +30.

Plantsims can 'Commune with Plant'. The plant appears to talk back to them. The conversational options:

Ask About Day
Get To Know
Compliment
Imply Mother Was Acorn
Flirt


A PlantSim's lifespan is the same as that of any other Sim.
If you do not potty train a plantsim (but they do learn to walk/talk), it only counts as only "moderate" success and a trait is autochosen. Even though they DO NOT need to use potty.
PlantSims toddling about, leaving flower trails are just adorable.
A way to "set" the gender of a plantsim baby! When your Sim fertilizes the plant, fertilize with an apple for a girl, and a watermelon for a boy.
Seeds that the Science Machine does not accept as seeds
Science Machine will not recognise the following as seeds, therefore they cannot be cloned:

Pumpkin Vine,
Pomelo,
Cherries,
VampireFruit,
Glow Orbs,
Spotlight Mushrooms,
Red Toadstools,
Mycenas,
Mandrake,
Red Valerian,
Wolfsbane,
Wonderpetal,
Buzzberry,
Pomelo Tree,
Cherry Tree,
Vampire Plant,
Ginseng Plant
---
Sita July 31, 2019