[ Trump Taj Mahal ] [ New Venice Skate 'n' Bowl ] [ ANGHQ ] [ Capak Institute ] [ Double Tiny Town House ] [ Tiny Town House ]
[ Alvin's House ] [ Gardiner House ] [ Gerber House ] [ Boxy Town House ] [ Sunset Hall ] [ Civic Centre ]
[ Herald Offices ] [ Bay Chinese Cemetery ] [ Gerber House ] [ Pickel Slug ] [ Corn Exchange ]
Trump Taj Mahal
This is a casino. So far it has no actual gaming tables because the licence has still not come through, and because the staff walked out in protest at the lack of hedge-shaped fences.
But it has plenty of machines and fun things to do, bubble and coffee in particular, and special green all-weather grass that never needs watering.
If you have the licences, and want to add in gaming tables, the Sims Store Casino set will help a lot.
It contains the domes from the Store Mother Russia Build Set, and an arch and fence by Luna which I have included.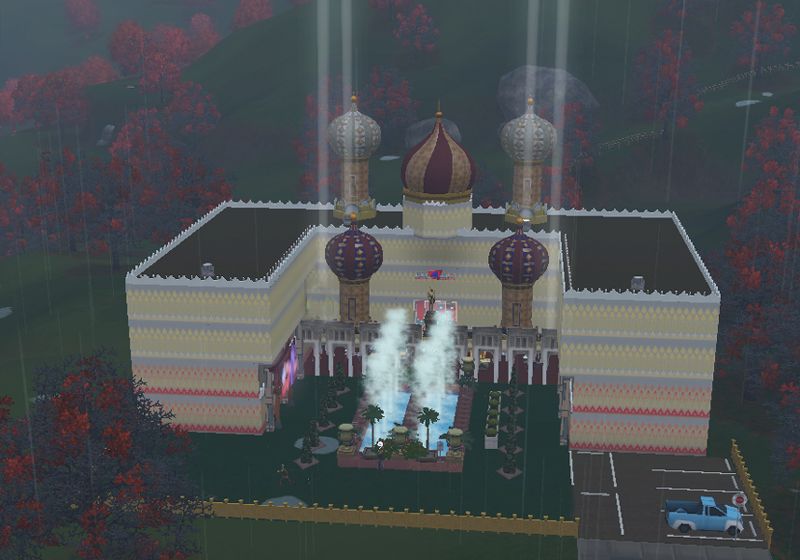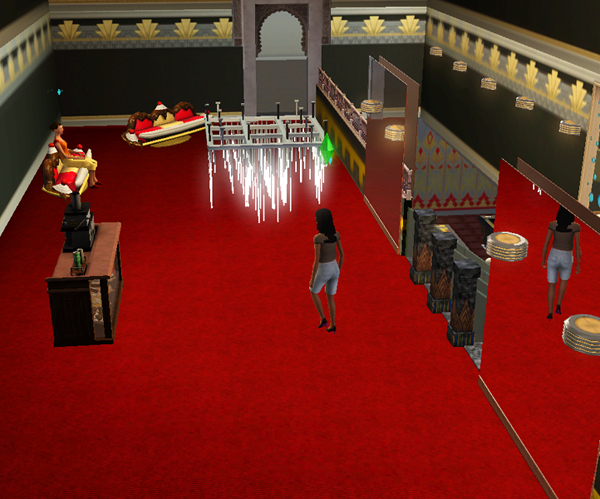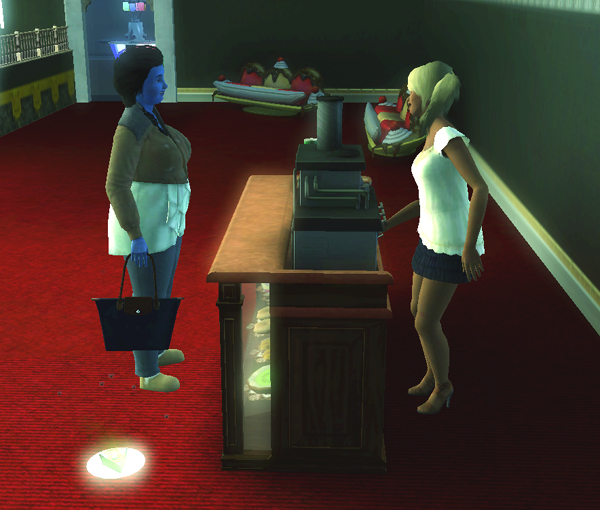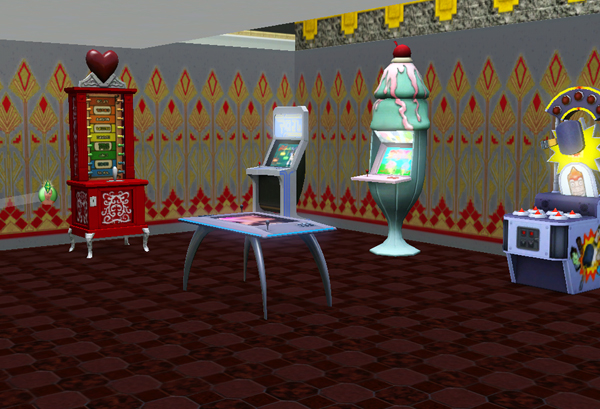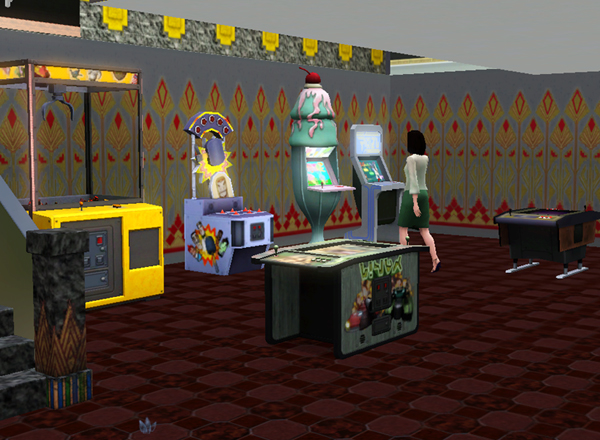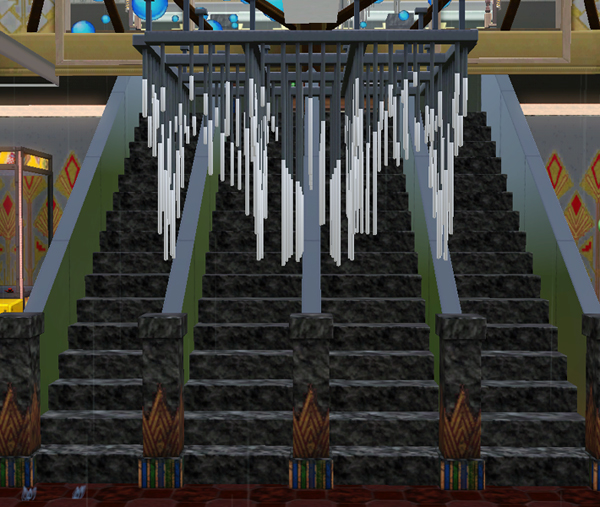 Not an escalator but as near as Sims can get to one. And chandelier.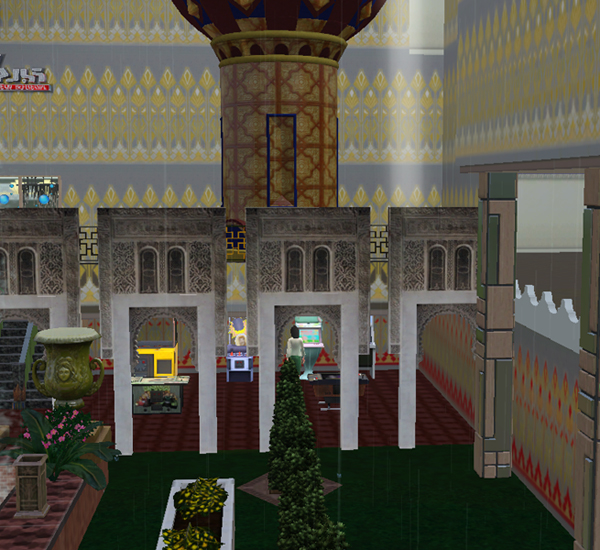 Luna's arch is called Luna_granarcoRiad. There is also a fence, called luna_fence3 cortijo. I've included both in the rar file.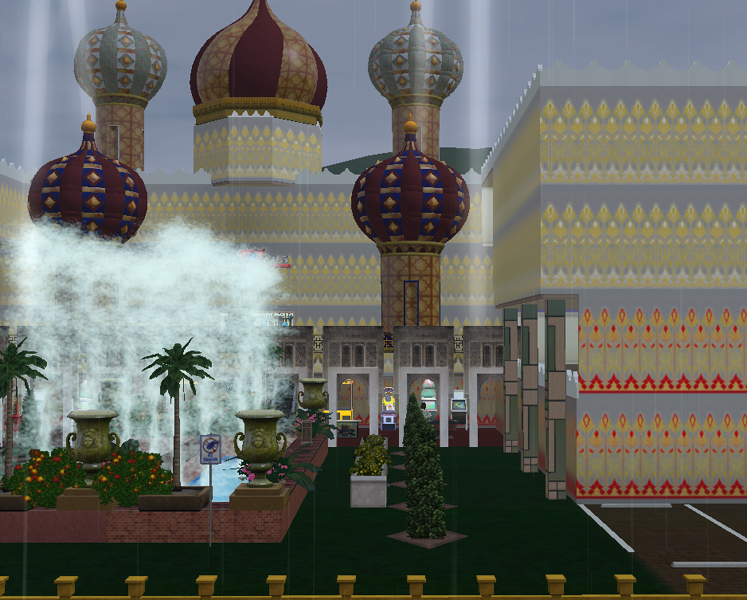 Download on hold - needs more work!
Made with all EPs and all SPs but doesn't use much from any of them.
---
Sita November 4, 2017