Other Challenges:
[ Starr's Fixer-Upper ] [ Constructo ] [ Farmer Wants a Wife ] [ The Good Genes Challenge ] [ Inspiration ] [ Kutto's Bachelor Challenge ] [ The Library ] [ Sim Challenge ]
150 Main Street
This is a remodel of Don Lothario's house, a Maxis-made house in Pleasantview that I made for a contest on N99. I rebuilt it with Angela Pleasant in mind: she had just dropped out of University and returned to Pleasantview rather dejected, so her parents bought her a house.
It was made completely with Maxis items, because I had no downloads in my game at all when I built it, being in the middle of a trace-that-download cycle. But it was made with all Stuff packs and Expansion Packs.
If you want to see more detail, each picture will expand when you click on it.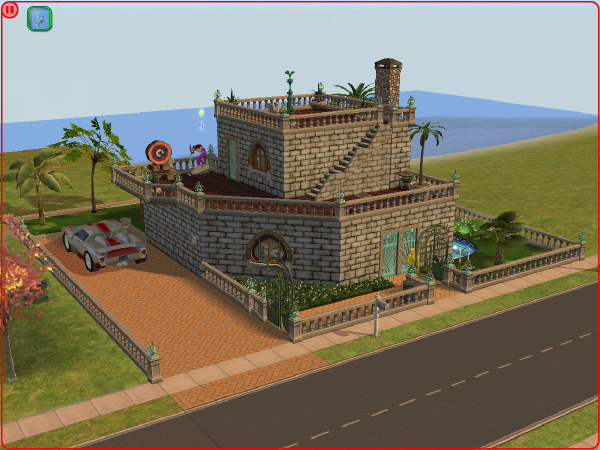 I was originally thinking of a castle style but I didn't have my castle downloads. I DID find some interesting BV stuff though.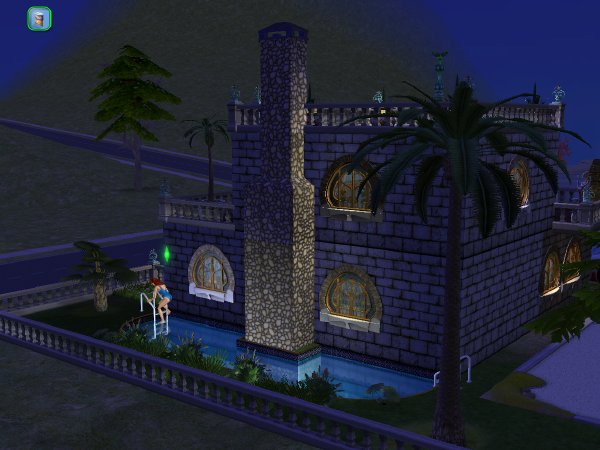 And yes, you can swim!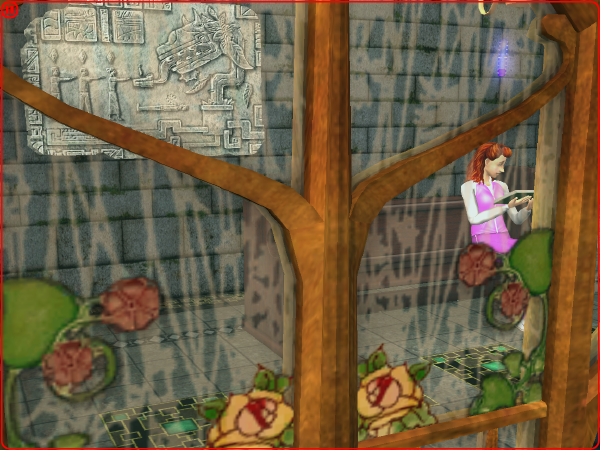 I love this mythological SimAztec beastie, reminds me of something....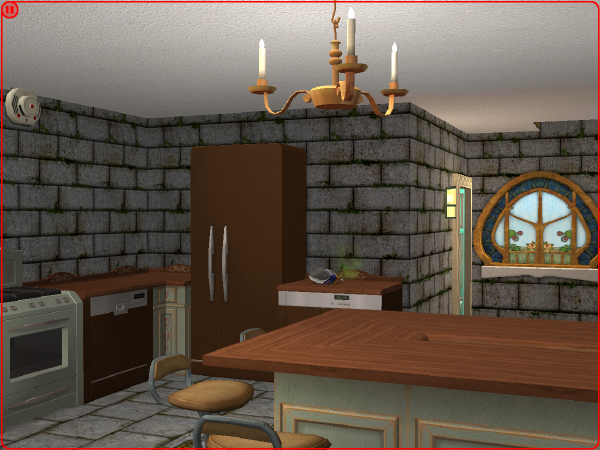 Whoops - forgot the crisps.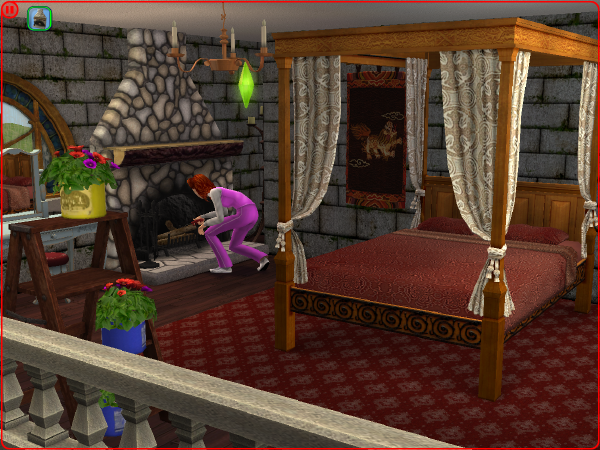 Bedrooms shouldn't be chilly places.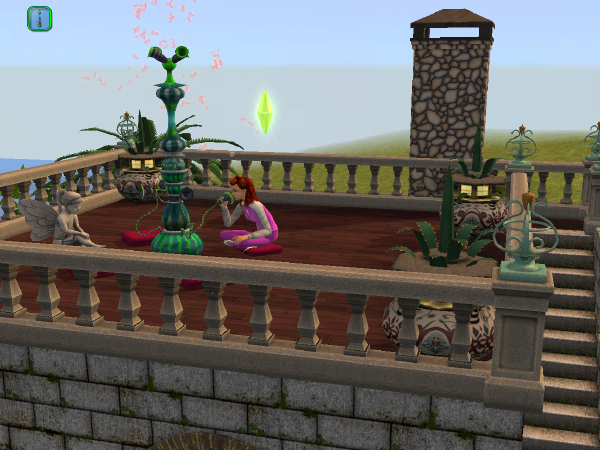 Going high up on the roof.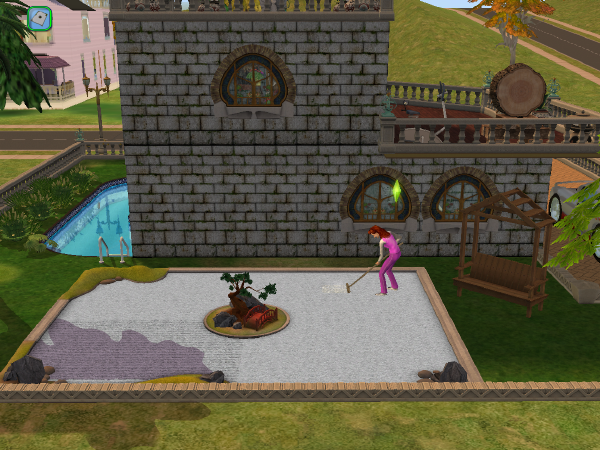 Zen garden.
I was asked to show the floor plan so here it is: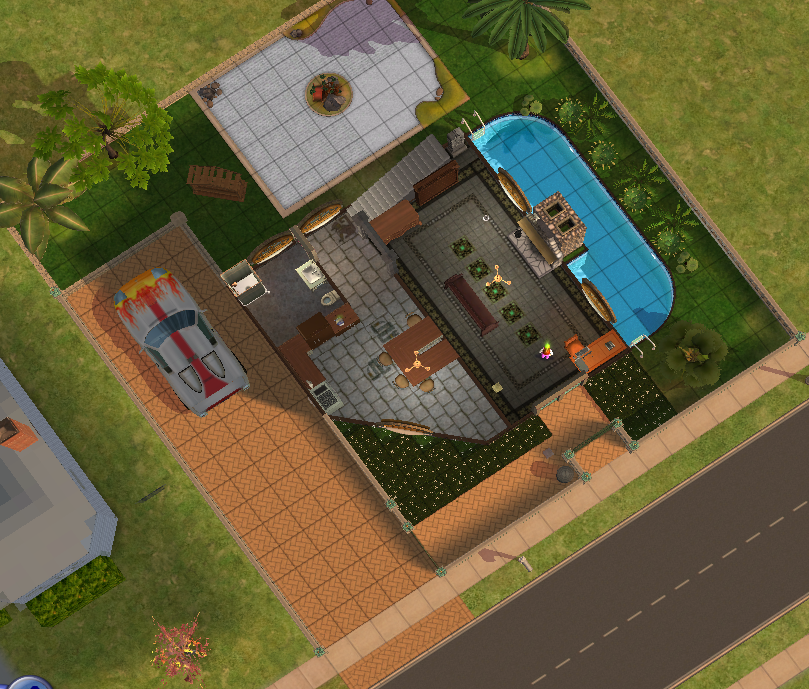 Ground Floor, with a largish sitting room, to show off the baronial-style fireplace, and the oddly-shaped space used for kitchen/dining room, bathroom tucked into the corner.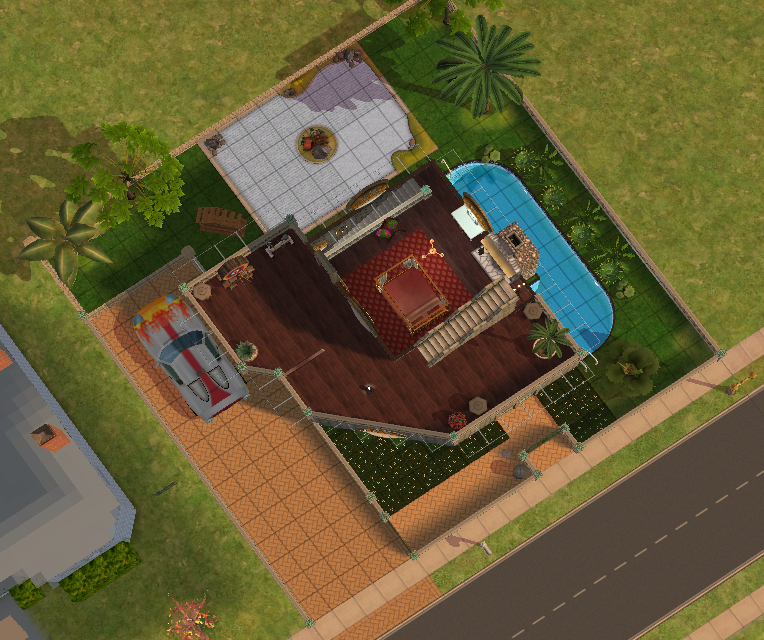 Upstairs is simply the open-plan bedroom, again with fireplace - mediaeval days were COLD! and balcony, access to upper balcony or "tower".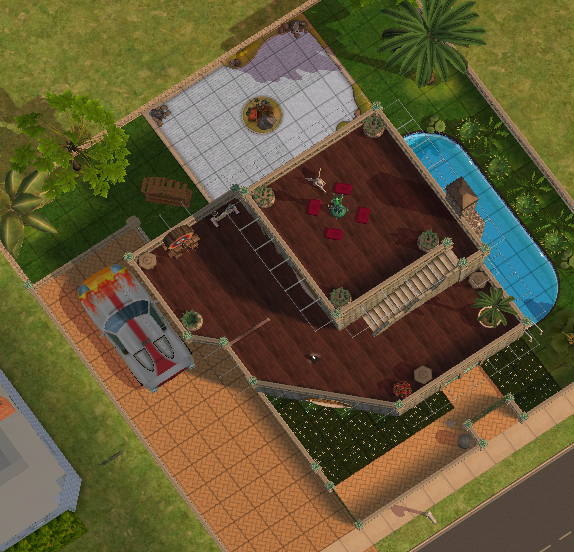 Overall plan showing balcony and tower. I had LOTS of fun building this place and I highly recommend playing sometimes with Maxis-content only, limiting yourself to this can be surprising. That's how I discovered the plaque with ancient SimAztec Simivarius.
---
Sita April-May 2010