[ The Library ] [ 150 Main Street ] [ Sims 2 stories ] [ Info ] [ Clothes ] [ Walls ] [ Floors ] [ Neighbourhood Terrains ] [ Mega Hood ] [ Houses ] [ Community ] [ Dormitories ] [ Apartments ] [ Oddness ] [ Single Sims ] [ Families ] [ Archiving ]
[ Shurland House ] [ Auriel HQ and Park ] [ Steam ] [ Pargeter ] [ Damerel Street ] [ Llandudno Blue ] [ Kremlin Estate ] [ Department Store with Penthouse Suite ] [ Simple Shop with Flat ] [ Abbey Gatehouse ] [ Bell Edge ] [ Dragon Tower ] [ Dunroamin' ] [ Early Cottages ] [ Green Arbor ] [ Laura Lodge ] [ Pyramid ] [ Rodbridge ] [ Stock 1 ] [ Weiss ] [ Yule Tower ]
Shurland House
Is a real house, on the Isle of Sheppey, in Kent, England.
A restored 16th century gatehouse, saved from collapse by The Spitalfields Historic Trust. This five bedroom house is for sale with seven acres and outbuildings for conversion and was visited by King Henry VIII and Anne Boleyn.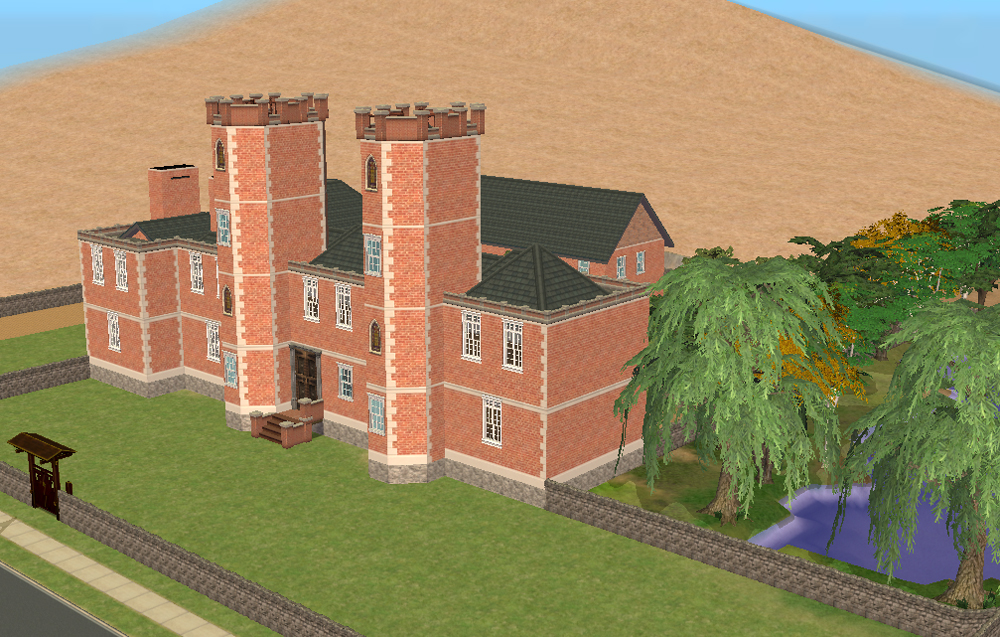 This house was a ruin, damaged by time, neglect, and a serious fire. It has been rescued and repaired. It still needs some work but this once grand abode has the potential to return to its former glory, and is on the market for £1.5 to 2 million, still needing much work.
It's the kind of house that would make a fantastic setting for a Gothic novel.
I've Siminized it for you, removed the farm buildings, and reduced it in size a tad for playability. It still comes with a lot of land, (built on the largest size Lot) and is large enough for 8 Sims. The real house comes with 7 acres of land, where old farm buildings once surrounded it.
It's completely unfurnished, and you may need to add some internal walls. It is ACHING for some nice custom content...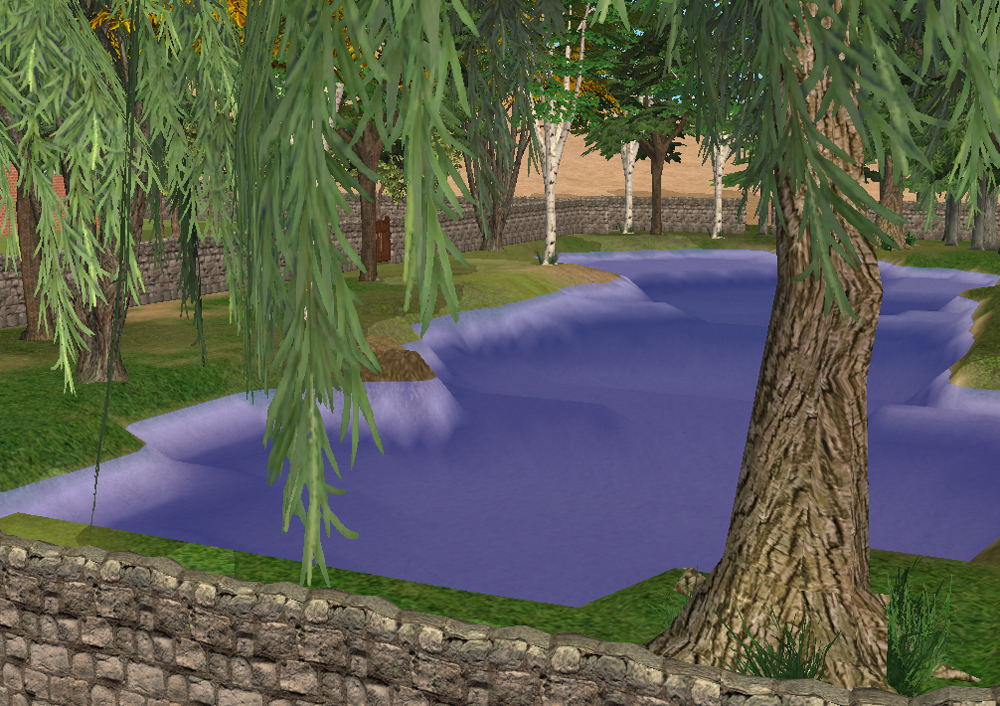 I added a small orchard, because I know Anne Boleyn loved apples, and a lake, which is shown in the estate agents' pictures and might be good for fishing.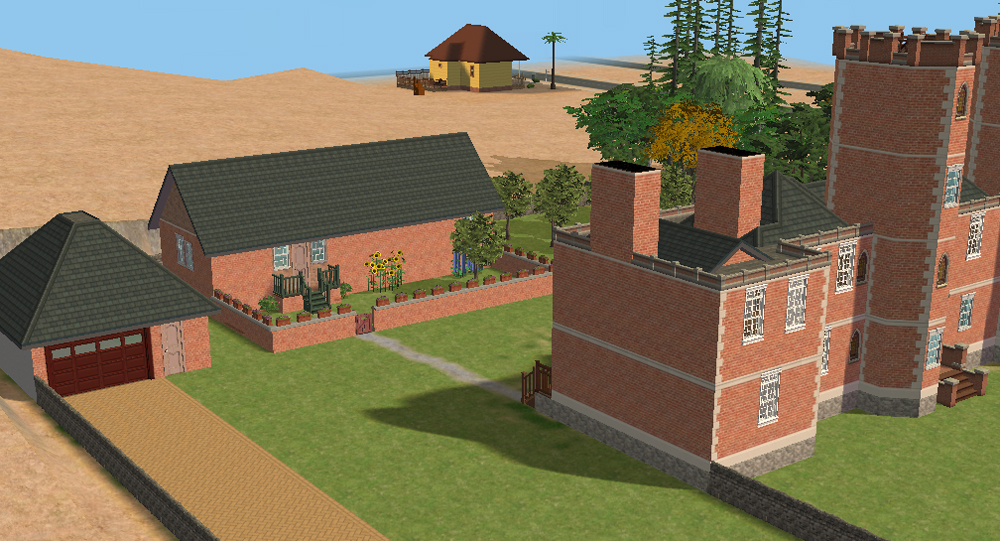 One of the old outbuildings remains, and has been made into a simple cottage for staff or a granny flat.
Another has been converted into a garage for the Jag.
Made with all EPs and NO custom content at all.
Photos show it in Strangetown where it was originally built - but it can be transplanted brick by brick into your Neighbourhood.
Cost: a mere §111,368
Simply click the Download link below.
---
Sita July 2012