[ Stories ] [ Dailies in Jericho ] [ Dailies in Jericho 2 ] [ Dailies in Jericho 3 ] [ Motoki ] [ Tigress Kitten ] [ Laura Bacon ] [ Ruth and Seb ] [ Dailies in Jericho 4 ] [ Dailies 5 - Babies! ]
[ Snow Bawl ] [ Snow Bawl 2 ] [ Nadia ] [ Migolia ]
Tigress Kitten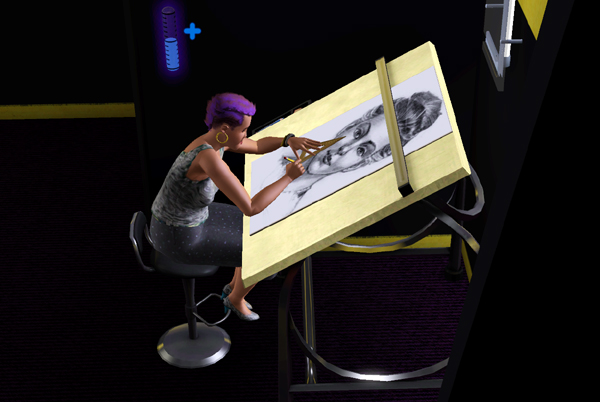 Tigress Kitten meanwhile moved into a little semi-detached house She got a job as a stylist at the Pool of Narcissus Beauty Salon.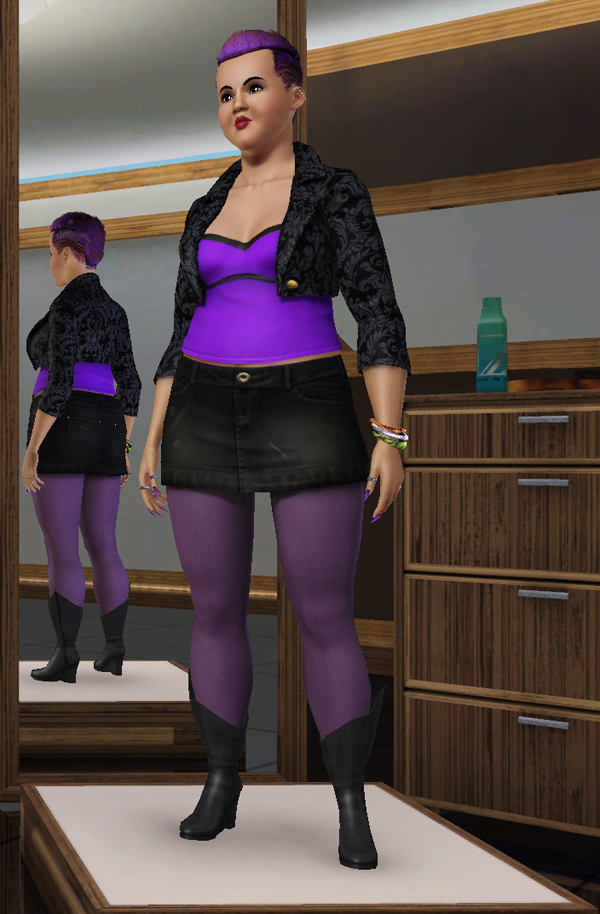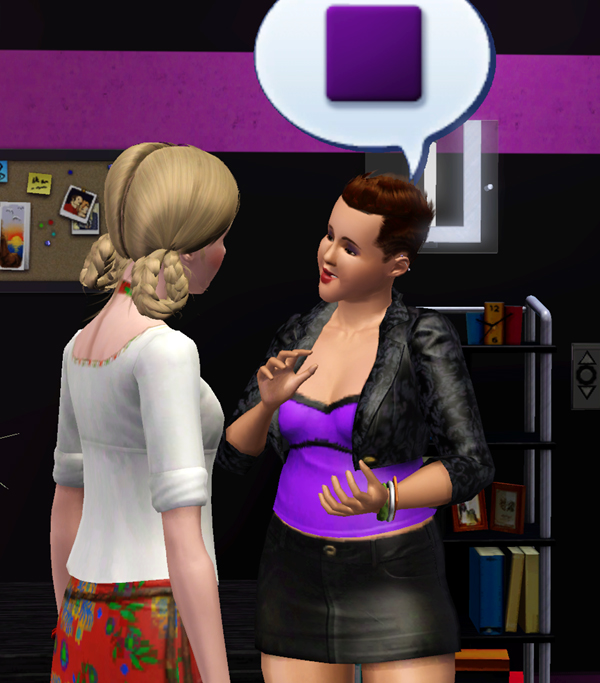 "I do so love purple!"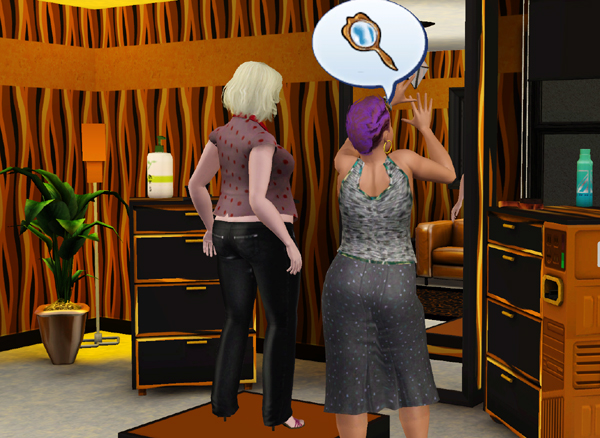 Marilyn Betty West-Newbie loved having makeovers. She came into the salon practically every day.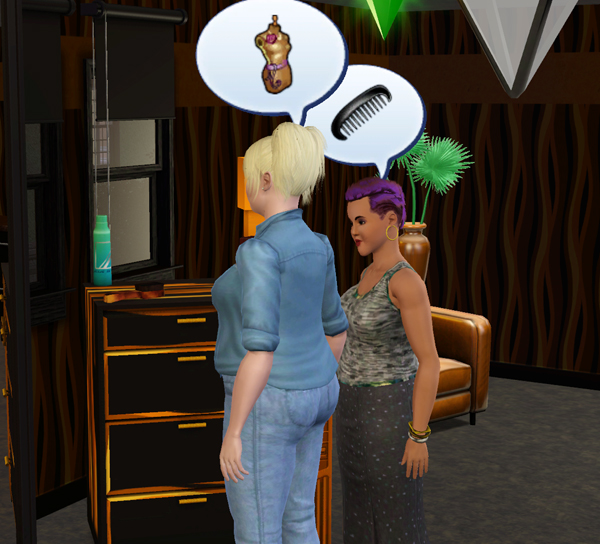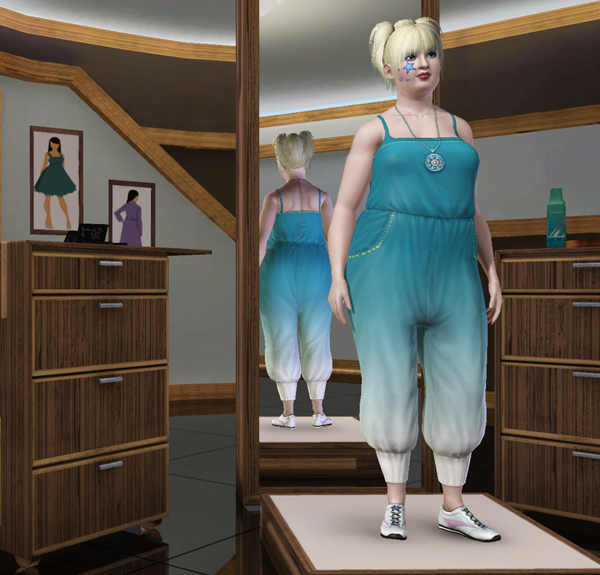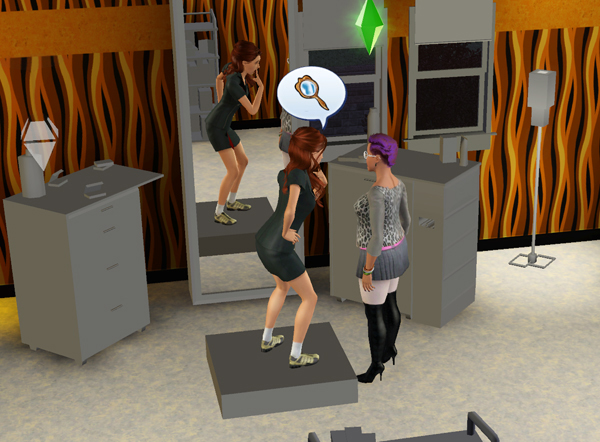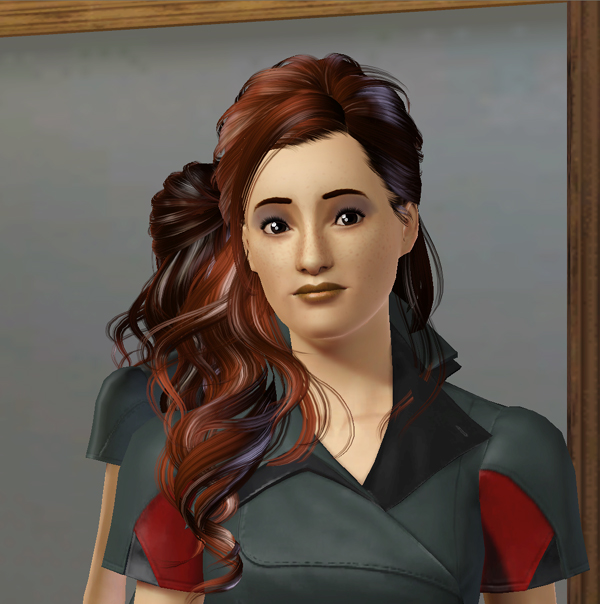 And Phyre.
A little romance with a guy she had met in town, who kept hanging around at the salon. Reid Capps.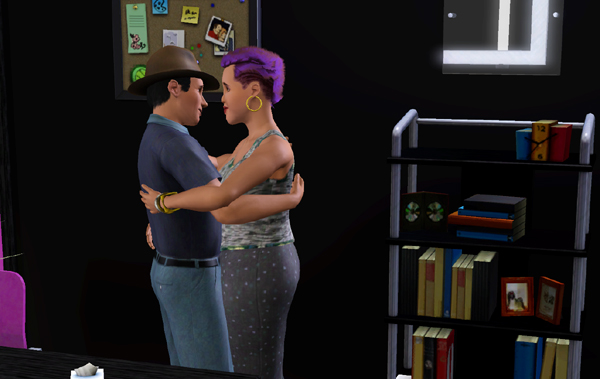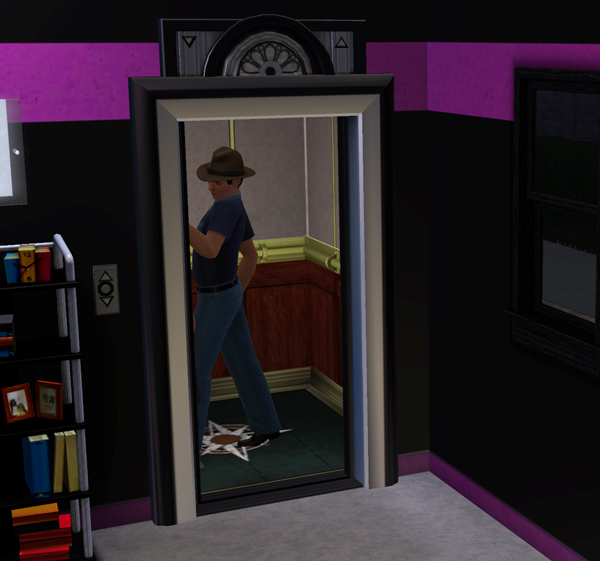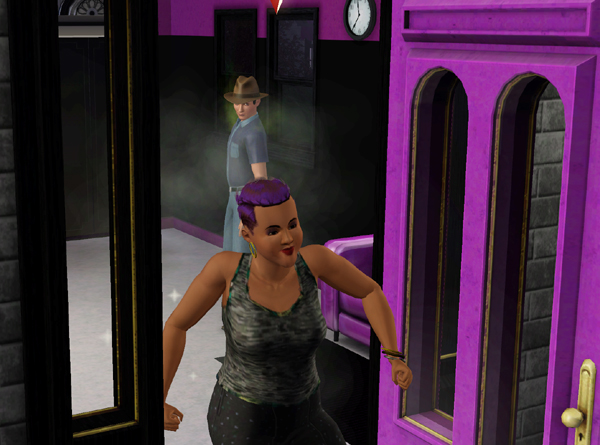 And then she did the silly victory walk all the way down the road.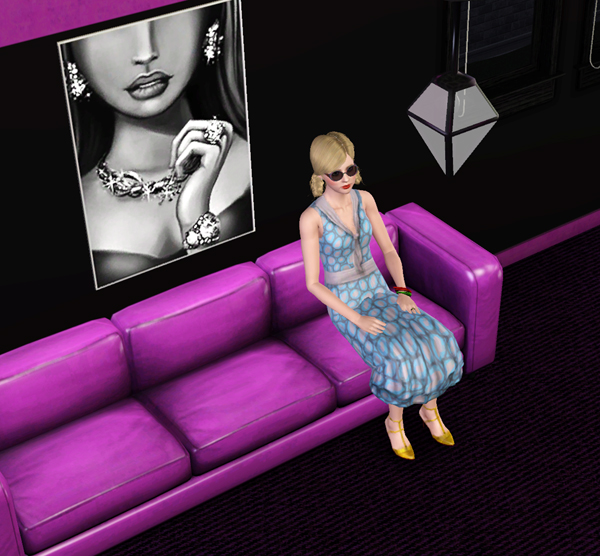 Someone is trying to appear anonymous.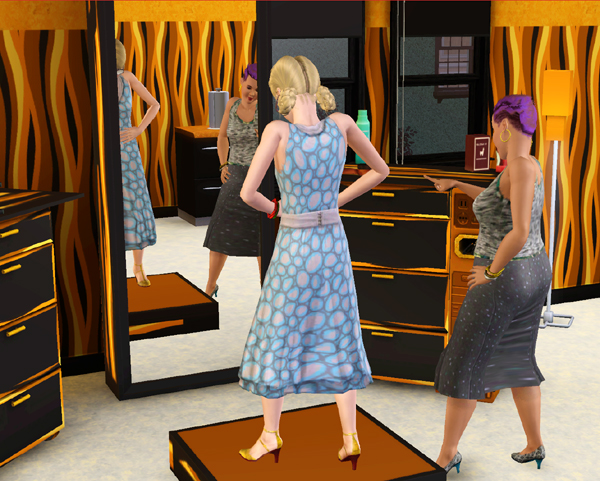 "That dress really isn't you. Who chose it?"
"er... I did?"
"A good stylist would have helped you with something better. Let's see what I can come up with."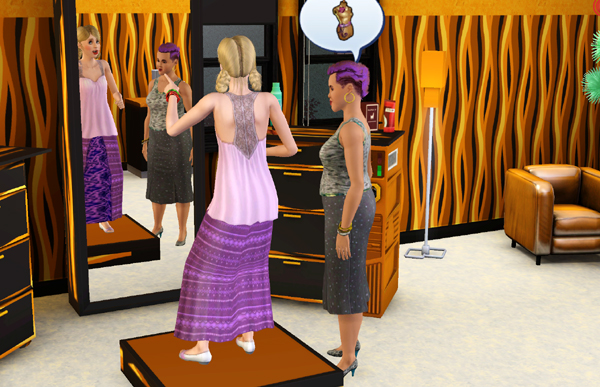 "Your colouring needs pinks and strong shades... and you can never go wrong with purple."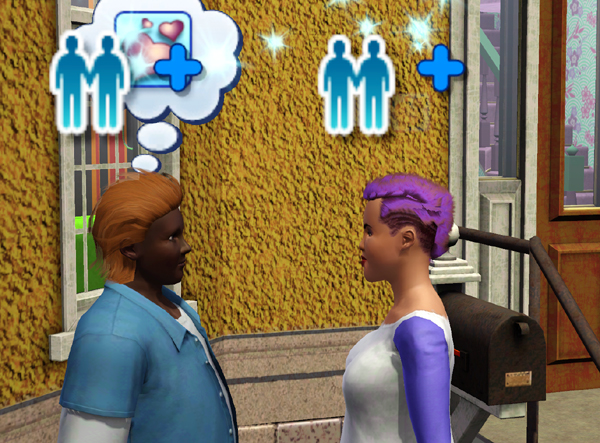 Reid took to hanging around at the salon, and Tigress, hopeless romantic that she was, was convincing herself she was falling for him.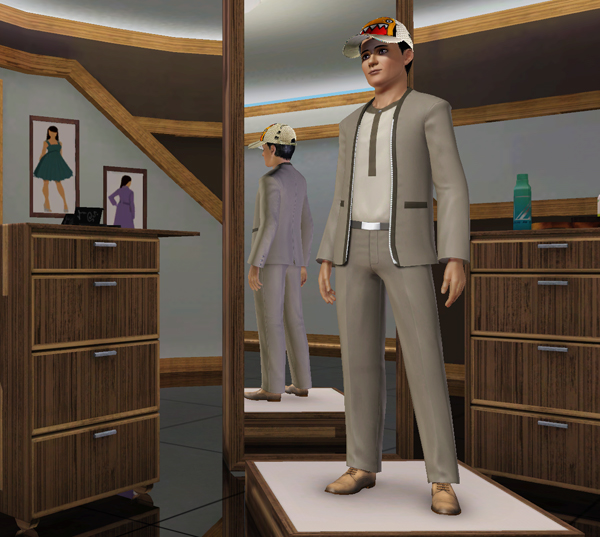 Specially when she restyled him.
Falling in Love with Love is falling for make-believe!
Falling in Love with Love is playing the fool!
Caring too much is such a juvenile fancy!
Learning to trust is just for children in school.
I fell in Love with Love one night when the moon was full
I was unwise with eyes unable to see!
I fell in Love with Love with love ever-lasting.
But Love fell out, with me!!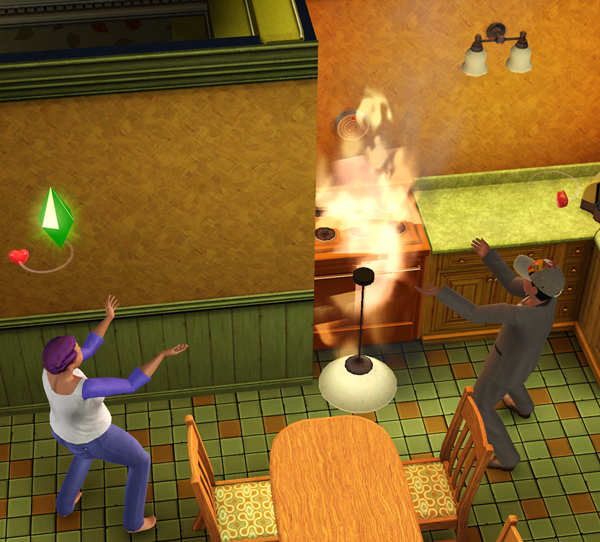 On their first official "date" at her house. A bad omen for the future?
After a little while, Reid and Tigress got married.
I fell in Love with Love one night when the moon was full
I was unwise with eyes unable to see!
I fell in Love with Love, Love ever-lasting!
But love fell out, with me
She very quickly discovered that she regretted her marriage. She actually fancied his roomie, Donte Babcock.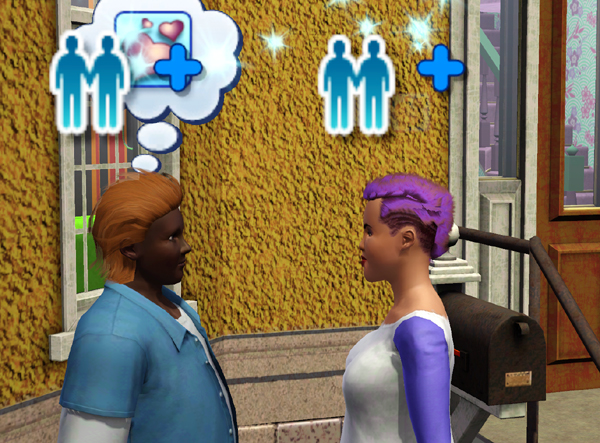 Reid had some money of his own, and was a recruit at the military base. So they sold Tigress' little house and bought a larger one, at 2 Railway Cottages.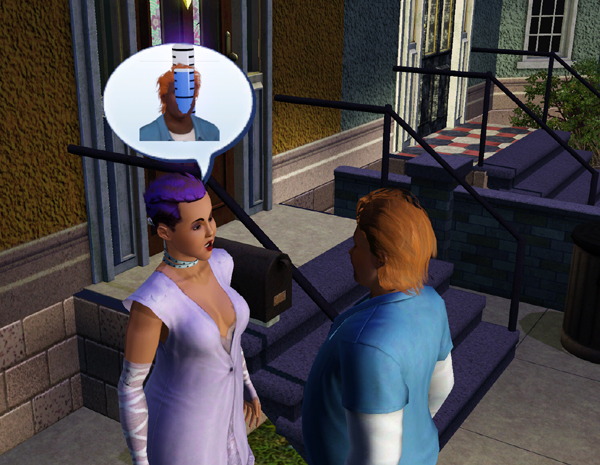 One day, she had no work but Reid did, and she invited Donte Babcock over to talk... and as soon as he got there, they realised they both found the other irresistibly attractive. oops.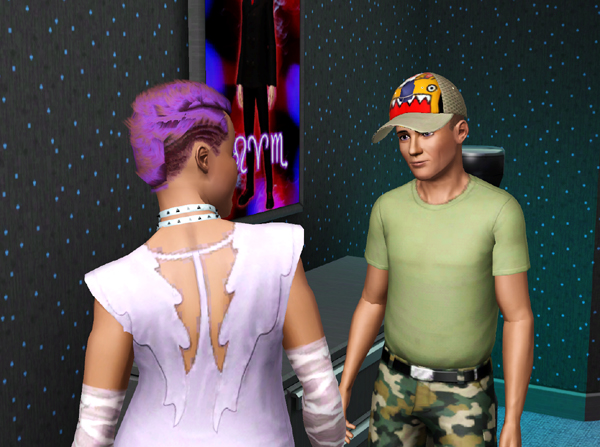 Reid came home from work one day and asked her if the rumours he was hearing were true.
"So what if they are?"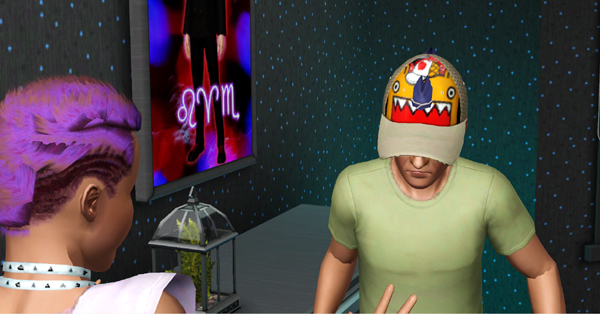 "If you were half the man I thought you were when I married you I wouldn't NEED to look at other men..."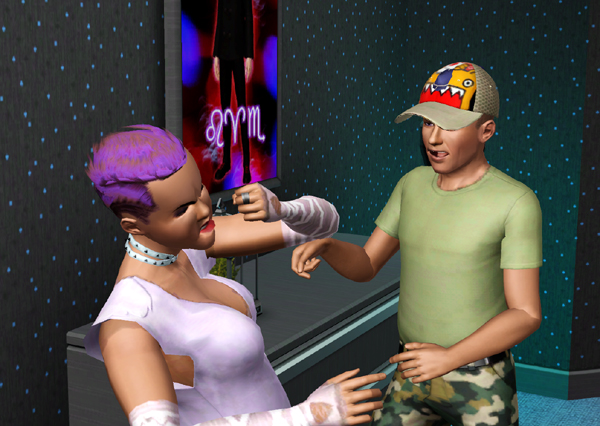 "Slut!"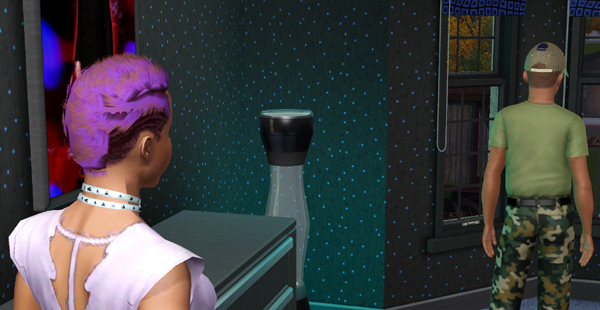 "I think we made a big mistake. both of us. We thought we were getting - we were - we..."
Tigress summed it up, "We wanted so much to BE in love that we fooled ourselves into thinking we WERE."
He nodded, unable to speak.
"I am so sorry, Reid."
"I'm sorry too. I wanted it to work."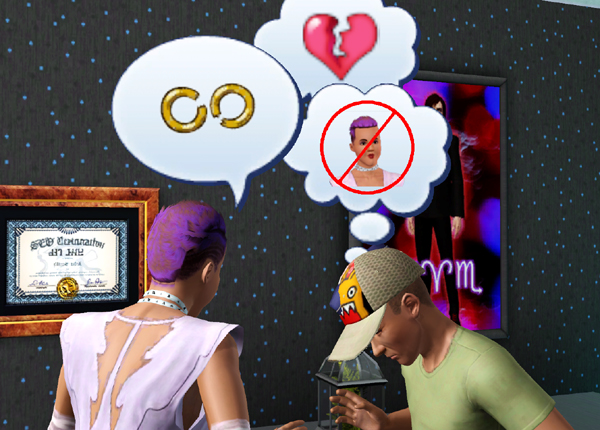 "I'll go stay with Glenn Richey, next door. I would like to still be friends. I'm sorry it has worked out like this."
"So would I. You ARE my best friend."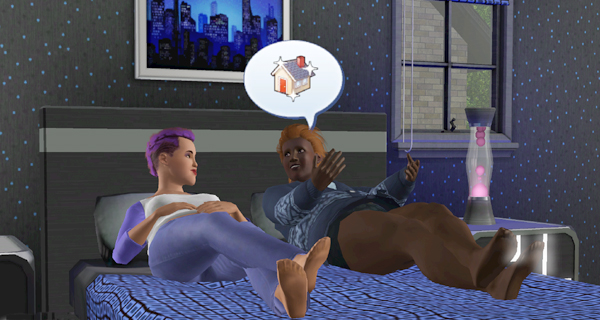 "So I'll sell my house and move in here with you. Now that you're pregnant we need to get married as soon as possible."
Tigress just hoped the baby would look like Donte.
---
---
Credits
Tigress Kitten is a Self-Sim from Insimadult, an adult Sims site.
Donte and other NPCs are either game generated or came with Jericho.