[ Collectibles ]
[ Fossilised Fruit ] [ Tiberium ] [ Transmogrification ] [ Gems ] [ Mineral Ores ] [ Mineral Recipes ]
Fossilised Fruit and Vegetables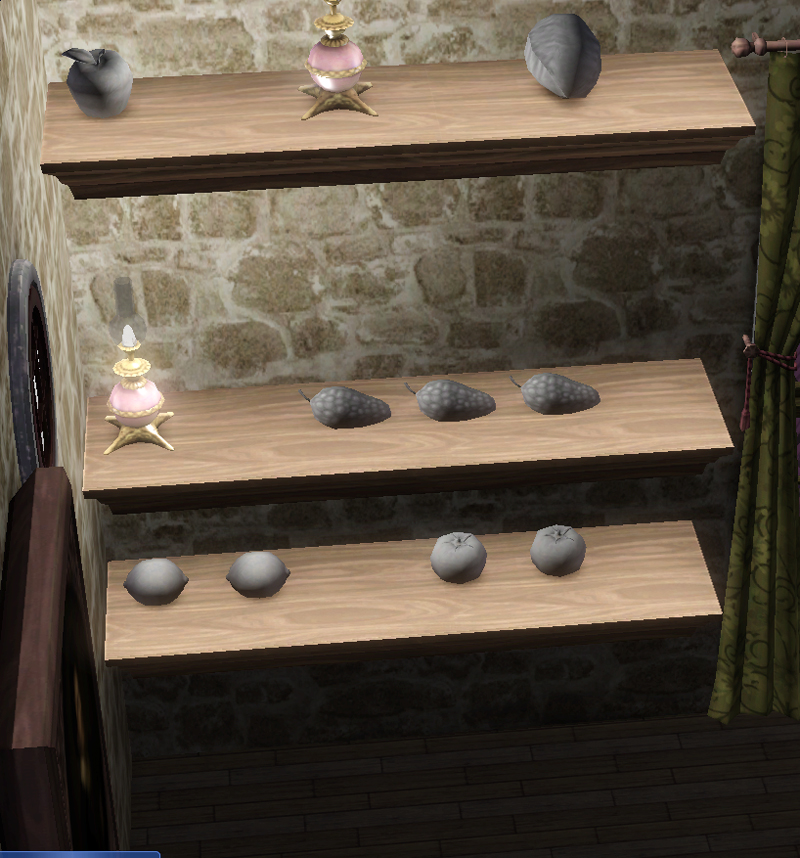 Obtained in WA Vacation Worlds, by excavating or found in tombs, or can be purchased at the Relic Shops.
These can be sold, donated to a museum or kept for decorative value. They are actually not very valuable.
Fill the Carter's XL Display Bench bench with fossilised fruit, transmogrify, and get a seed of some kind - first time Tita tried it was an Unknown Uncommon seed, so not particularly high-value.
Or use them in a mix on the Carter's Bench with other collectibles to get a garden gnome or ancient coins.
---
Sita September 12, 2015