[ Sims 3 Lots ]
[ Mid-Century Small Duplex ] [ Gardiner House and Farm ] [ Modern Tudor ] [ Pickel Slug ] [ New Venice Skate 'n' Bowl ] [ Capak Institute ] [ Double Tiny Town House ] [ Tiny Town House ] [ Alvin's House ] [ Gardiner House ][ Gerber House ] [ Boxy Town House ]
[ Sunset Hall ] [ Civic Centre ] [ Herald Offices ][ Bay Chinese Cemetery ] [ Gerber House ] [ Corn Exchange ]
The Gardiner House and Farm
This is a house I built as I went along, for my Gardiner legacy game, q.v.
I had World Adventures, Ambitions, Late Night and a couple of Stuff Packs installed, I assume you will need the Expansion Packs at least. But I have checked for custom content and store content: as far as I can see it's clean. If you have any problems with it please let me know.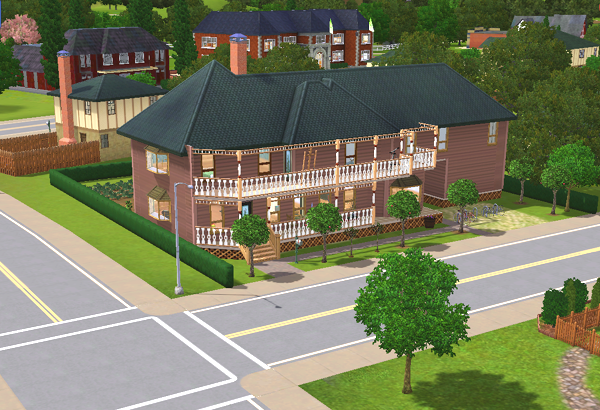 The house as it stands here has balconies front and back, 4 large bedrooms, large dining kitchen and utility room, three bathrooms, big family or sitting room,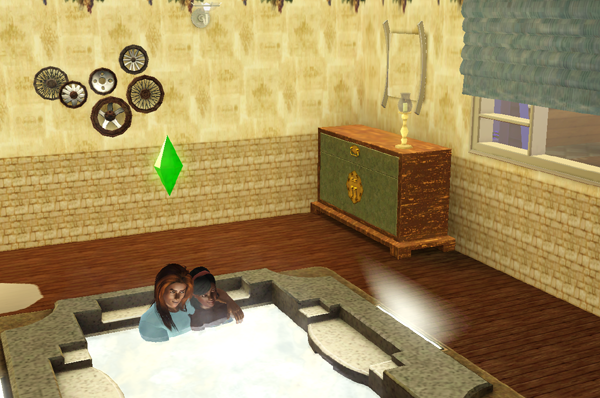 The spa room (which was once a garage and could easily be converted back if required, but currently houses the hot tub which Fritz declares is uniquely responsible for his ever-increasing family!) and a working farm inclusing fruit trees at the front.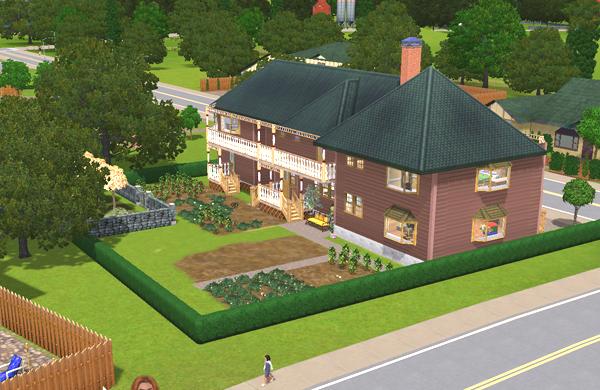 And a small orchard of money trees at the back, as well as growing crops of excellent or better quality. The estate agents weeded and planted a lawn on the bare earth in the centre of the back there after this picture was taken, suitable for children's play equipment or just lounging in the sun.
Downstairs layout. The spa door is kept locked a lot of the time, not to keep the kids out but to keep the adults from making more kids!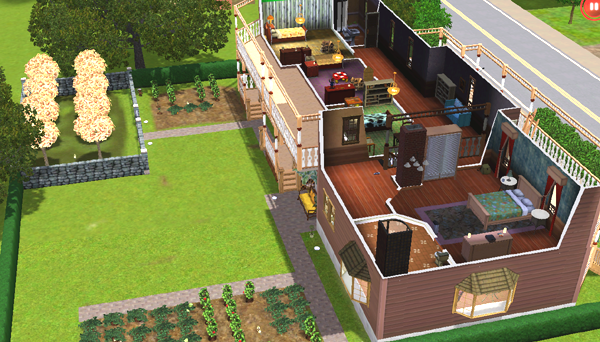 and for those who prefer a straight-down view
In my Riverview it sits nicely at 1010 Dogwood Lane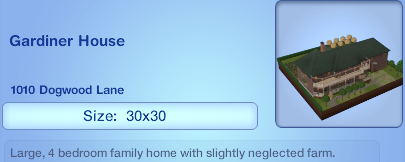 And you can see here where it is placed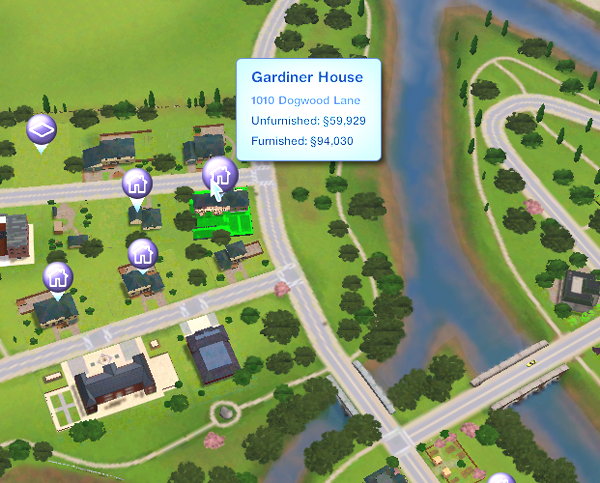 But it was made on a flat terrain so shouldn't cause any problems on any 30x30, or larger, Lot.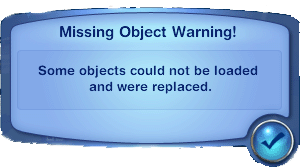 If you SHOULD get this warning it means I didn't manage to remove everything - but the items you do not are replaced by the game and the house should still be perfectly playable. Most of the content in the house is simple ingame recolours and should come through fine.
It costs, as you can see above, §59,929 or §94,030, and is very good value, being a ready-made business for any family - or simply remove most of the plants and keep the money trees and live in luxury!
---
March 20, 2017