[ Sims 3 Lots ]
[ Mid-Century Small Duplex ] [ Tiny Town House ] [ Modern Tudor ] [ Pickel Slug ] [ New Venice Skate 'n' Bowl ] [ Capak Institute ] [ Double Tiny Town House ] [ Alvin's House ] [ Gardiner House ][ Gerber House ] [ Boxy Town House ] [ Sunset Hall ]
[ Civic Centre ] [ Herald Offices ][ Bay Chinese Cemetery ] [ Gerber House ] [ Corn Exchange ]
Tiny Town House
This is a very simple little starter house for a Sim that wants to live in town, but in something less elevated than a highrise apartment, and nicer than a trailer.
It's made on a 10x15 Lot size and will fit in almost anywhere in most Worlds.
It was made with World Adventures, Ambitions and Late Night installed.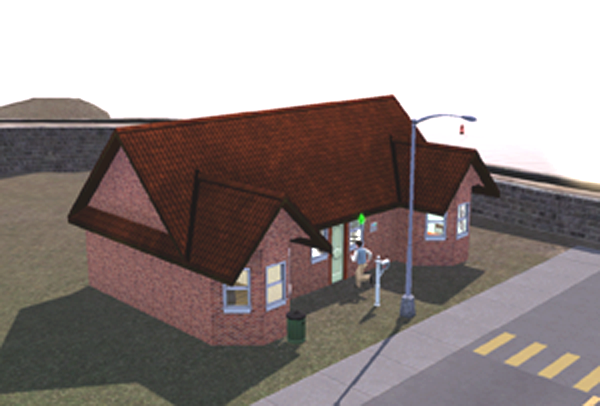 It fits on the very smallest Lot, though if your Sim wants a garden you might prefer to place it on a larger Lot.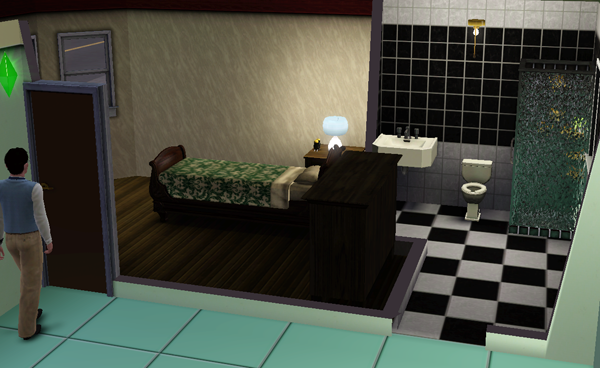 It comes furnished for one Sim, so he can move straight in.
It costs §12,034
---
March 20, 2017