[ The Library ] [ 150 Main Street ] [ Sims 2 stories ] [ Info ] [ Clothes ] [ Walls ] [ Floors ] [ Neighbourhood Terrains ] [ Mega Hood ] [ Houses ] [ Community ] [ Dormitories ] [ Apartments ] [ Oddness ] [ Single Sims ] [ Families ] [ Archiving ]
[ Holabird House ] [ Witches' Parliament ] [ St Isidore ] [ Otter Spire ] [ Spacemen's Park ] [ Weiss Offices ]
Spacemen's Park
Made with all EPs to Pets and will need at least Pets and University installed to work properly in your game.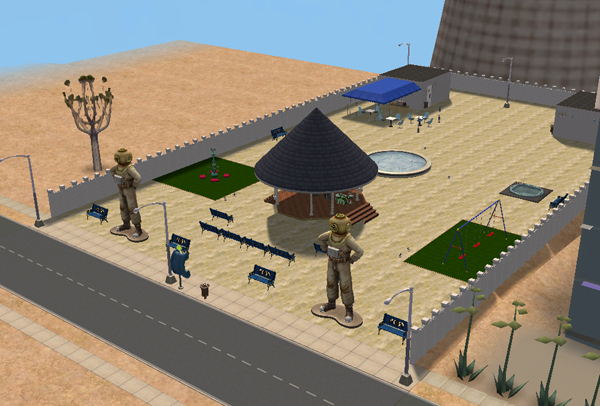 Spacemen's Park is a Community Lot. So even urban Sims can enjoy some fresh air on a warm summer evening.
There is a coffee bar, toilets, a bandstand, swings for children and adults and plenty of room for walking, flirting and playing.
---