[ The Library ] [ 150 Main Street ] [ Sims 2 stories ] [ Info ] [ Clothes ] [ Walls ] [ Floors ] [ Neighbourhood Terrains ] [ Mega Hood ] [ Houses ] [ Community ] [ Dormitories ] [ Apartments ] [ Oddness ] [ Single Sims ] [ Families ] [ Archiving ][ Up ] [ Cana Institute ] [ Garden Echoes Dorm ]
Garden Echoes Dorm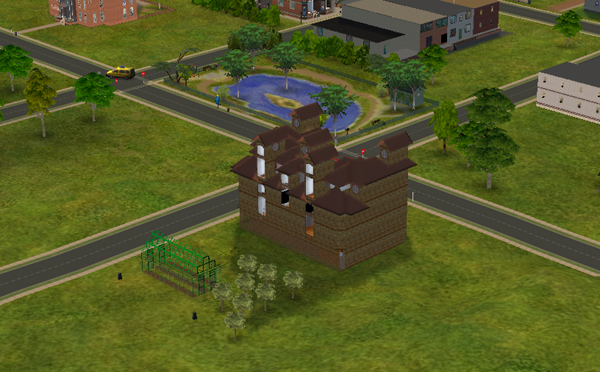 Echoes' first Dorm!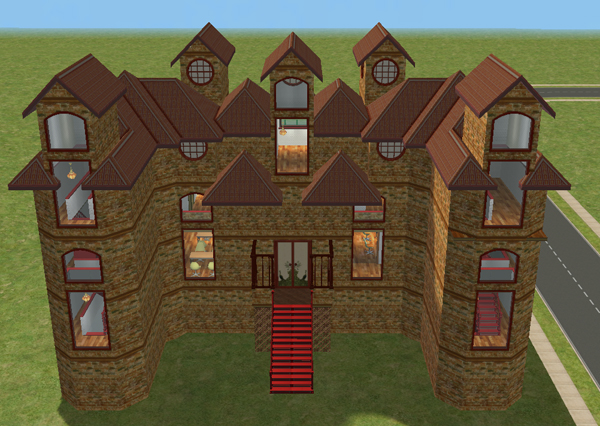 This was made with all EPs and Stuff Packs to Free Time and Kitchens and Bathrooms, and may need most of them to work.
Some of my Sims students were more interested in gardening than in their studies. Can't blame them really with all that lovely summer weather! So I built this dorm for them.
That said, it's a comfortable space for Sims to study. Each of the four large study-bedrooms is double, with two twin beds; each has its own bathroom. If your Sims need more space, use the University cheat and remove one door from each bedroom, and one bed.
---