Amazingly enough, I do have other interests. Besides Sims, there are a few other bits and pieces on this site:
[ Discussion Links ] [ Online ] [ Comix ] [ Photos ] [ Textures ] [ Occasional Sims Blog ]
I also have a Simblr, and its offspring
13 December
The Snapes and more from the Bonkers.
The Bonkers Family Winter Celebration
8 December
I've added the start of my Asylum Challenge.
21 October
There are some new and old faces in Chicano. Jeromy Zombie is the first, followed by some Emigres from Arkham, Zombie's trip to the Future, Crumplebottoms and Meyers, and Burble's amorous adventures.
19 October
I'm following the Sims 3 If These Walls Could Talk Challenge.
Chapter 1 Chapter 2 Chapter 3 Chapter 4
23 September
About The Sims 2 Ultimate Collection. I had it, but I have completely uninstalled it as I dislike it. It contains exactly the same game content as I can install from all my EP and SP disks, in spite of rumours that it would contain more, and also contains Securom, illegally! Its only advantage might be for those who didn't have their old disks or who need to run the game without using a disk. Which can also be done by using a no-CD fix. It appears to put the game files in slightly different places, and totally refused to play my savegame. You have to run it using Origin and, well, I don't trust Origin even as far as I trust Securom.
1/10 to EA
22 September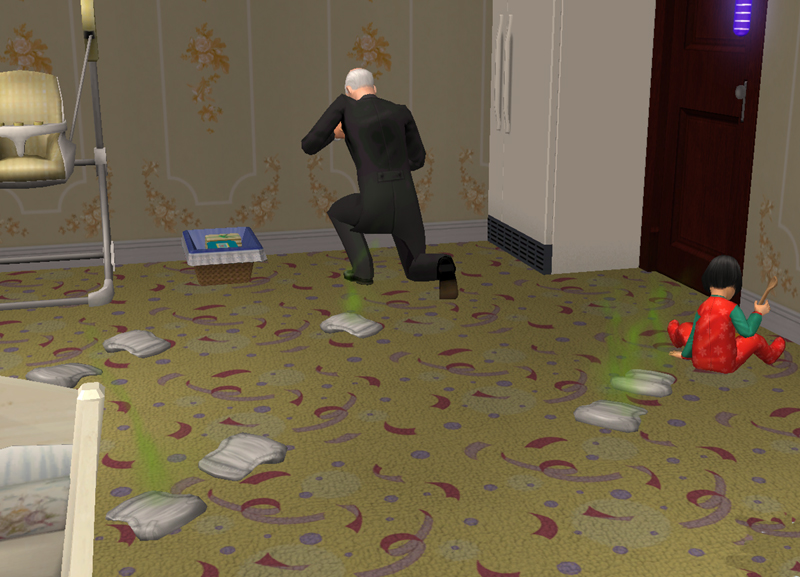 After many trials and tribulations, and after UNINSTALLING the Ultimate Collection which wouldn't allow me to load my savegames, uninstalling and then reinstalling all of Sims 2 from disks, I finally managed to get my Sims 2 working. Opened up Pleasant Woods, and into the wealthiest household, Cass Goth and Don Lothario. THIS is their nursery, and the elderly butler is clearly struggling to keep up with the baby, who he is holding, and the toddler!

Tita and the smallest part of her family wish The Sims Daily Forum a Very Happy Third Birthday.
"This stuff is 2,813 years old. So drink up and shut up."
"It's worth HOW MUCH? And you want us to DRINK it?"
"Mom, do I have to? I don't like nectar."
"Just hold the glass and look happy... well 50% I spose."
"Let's just get this over with. I want to make the Thirdlet some more toys. She finally went to sleep after screaming all night. I don't think she likes being a toddler."
"Neither did I."
"You can't even remember when you were a toddler. That was in Sims 1 days wasn't it?"
"Smile, or at least grit your teeth."
SNAP.
More of their adventures coming soon. The latest is Aurora 6.
The Sims Daily Forum is friendly, helpful and fun. Do come and join us.
22 August

back to Crescent Cove and Jeromy.
10 August

Some Monte Vista stories about an old favourite, Rohina Butt.
More of Monte Vista: Butting In and As the Butt Turns
27 July
23 July
From EA
Because you're a passionate The Sims 2 player, we're making The Sims 2 Ultimate Collection available free of charge to download to your Origin library. To add the game, just follow these steps:
Start by downloading and installing Origin. If you already have Origin you can skip to step 3.
Not an Origin member? Create a free Origin Account to get in the game.
Launch Origin and log into your Origin Account.
From the 'Games' tab in the Origin menu, select 'Redeem Product Code' and enter the code
I-LOVE-THE-SIMS
If you're already an Origin member, you can also redeem your code online. Just visit the Origin code redemption page and log in to your Origin Account. Then enter I-LOVE-THE-SIMS in the 'Product Code' field.
Log into Origin and download and play the game any time you want .
Thanks for being a passionate The Sims fan, and enjoy your copy of The Sims 2 Ultimate Collection.
This code will available for redemption until July 31st, 2014 at 10AM PDT.
20 July
Sensa parole.
Also, Morten and Genie in Shang Simla.
Later on 19 July
This has now appeared on EA's site:
"At this time, all Origin customers who had previously registered their copy of The Sims 2 should now have the newly remastered The Sims 2 Ultimate Collection in their Origin My Games library.
We know, however, that there are a lot of fans of The Sims who may not have had their copy of the game registered on Origin, and we want to reward The Sims fans for their incredible loyalty and commitment to the franchise.
As a result, we are developing an easy way for any eligible customer who owns a physical disc copy of The Sims 2 to upgrade easily to the new Ultimate Collection edition. We will update this article on or before Wednesday July 23 at 10am PT, with detailed instructions on what you need to do to get your own copy of The Sims 2 Ultimate Collection."
19 July
Well, EA has done it again. Not only has their ORIGIN "manager" been shown to contain spyware, which watches what your browser is doing, and sells on the information to interested parties, but they are now offering a FREE replacement for the Sims 2 called Ultimate Collection, which is a digital version of the whole collection, but offering that ONLY to those who bought their games digitally through Origin. In other words, give the finger to the older, loyal and longsuffering customers who bought the Sims 2 disks and EPs at full price when they first came out; so much for loyalty. But then I suppose it was foolish to expect anything like loyalty to old customers from EA.
The small print here is that the ONLY simmers who will from now on receive ANY customer support for Sims 2 will be the ones who obtain this latest version through Origin. All customer support for ANY other versions is withdrawn as of 22 July 2014. This includes ALL Simmers who bought and PAID for the Sims 2 and its EPs and Stuff Packs, AND REGISTERED them on EA's website. Just because we REGISTERED the games doesn't guarantee any support. It used to, but not any more.
Thanks, EA. Nice to know you are still living up to your award for worst customer service.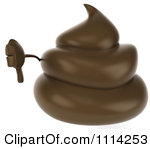 And you still expect us to buy Sims 4? The only thing we can do is vote with our wallets.
16 July
More Pertwees. Jon Pertwee
11 July
An old family rediscovered. The Pertwees moved to Town!
4 July
More from Aurora Lights.
3 July
Back in

Aurora Lights. Revisiting the Lights family, which keeps on growing. More Lights, Old Familiar Faces and Zazazu.
30 June
A little more

Bob and Buster.
26 June
I haven't been playing much lately, but here is a

update: Bob and Betty Newbie.
9 June

University Update Lam Plaza Dorm as you never saw it before.
2 June
29 May
24 May
Please Note: There seems to be a problem with my Sims 2 Clothing Files, and I have removed them from the site. If you should have any and they do work, they won't cause any further problems, but it appears that they don't work for some.
21 May
12 May

Mole, Kat, Una, Frost and Weir, Winkses and a couple of Kats, and A Pleasant Update
4 May

Returning you to your usual channels: Monty in Riverblossom
30 April

I've been updating my Challenge pages.
Also, The Good Genes Challenge, or Ragnarok's Children.
20 April
CITY SAVED FROM SKY PERIL! and a Not-A-Honeymoon.
18 April
Joe Fish.
15 April
I've also done some updating on my Sims 2 Themes pages, which contain links to various special downloads on different themes.
7 April
1 April

Barrington Apartments and their special fences to download.
~~~~~~~~~NOT an April Fool's joke! Sita is learning to use SimPE at last!~~~~~~~~~~
AND
30 March

Petite Fleurs and The O'Mackeys more from the Uberhood.
26 March
22 March

Update 7: Three and a Half Goths and one Traveller, Bells, Dreamers latest update from the Uberhood.
10 March

Love is a continuation of my story from the Uberhood.
4 March
Currently playing Sims 2, and loving it.
I updated the Religious Artefacts Theme page today as I needed some stuffeths for my churches. I discovered the wonderful Affinity Sims forum was FULL of goodies! and would recommend it to anyone who wants churches or Christianity in their Sims game.

Some time later in the Uberhood continues the occasional stories from the large Sims 2 world I have.
28 February

Contempo Towers a large house in modern brutalist style.
22 February

More from Whistestop and Seas, Bees and Adventures
12 February

Whistlestop and Valentine's Day Snape
.....................................2014.....................................
---
Last updated August 14, 2012 13:12