[ Stories ] [ Immigrants ] [ HFO Students ]
Ichi
Ayana seemed to have lost interest in Ichi. "You've put too much weight on lately," she told him. "Have I?" So she called Ely up for a date.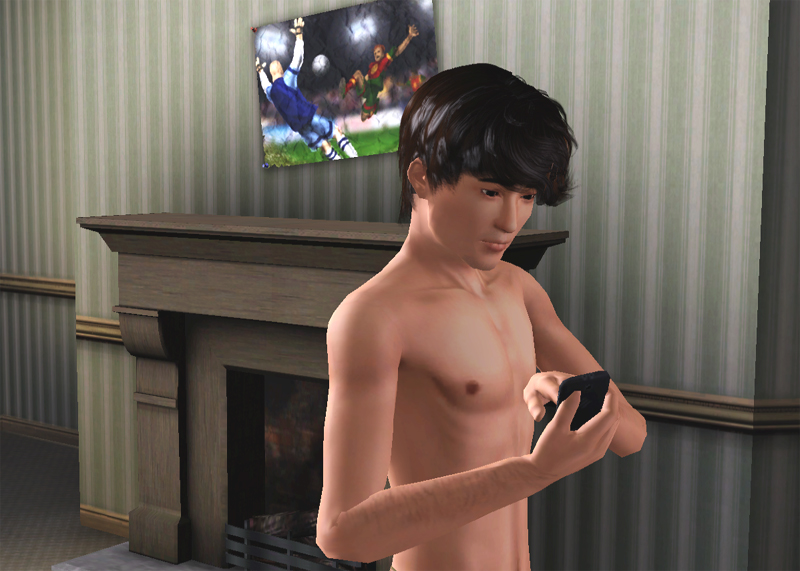 Then she told Ely as soon as she turned up that she was in a relationship with Ichi!
Ely shrugged. "Hormones," he said. "Women are odd."
It was very hot that term. This University seems to be in the Southern Hemisphere of the Sims world.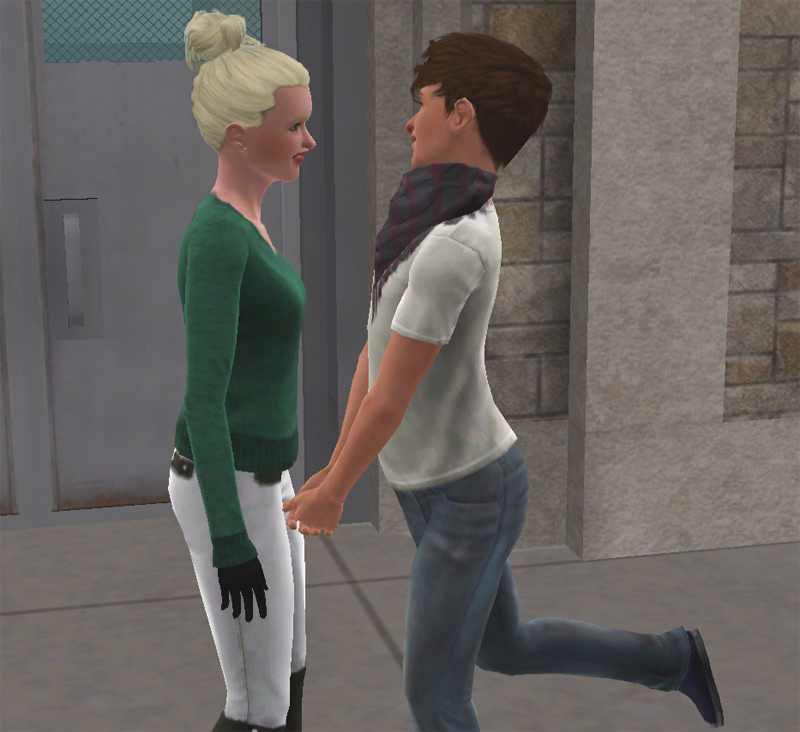 Ichi's eyes wandered too.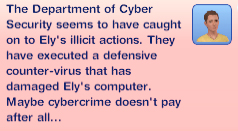 And he was caught hacking.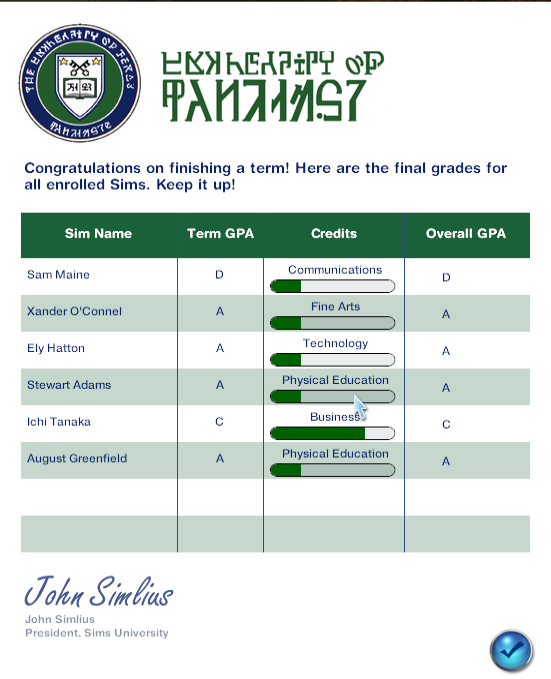 Back in IP Octavian had built a second floor onto the house and made room for all of them. But he himself planned to move out as soon as he could get himself work and a place to settle. Academia wasn't for him. Maybe he could do something else. He had thought about farming. Maybe he could become a fireman! Perhaps he could get some digs close to the firehouse, with a garden. But the guys asked him to stay in the large house while they went back to Uni to complete their degrees and look after it for them.
Octavian wasn't the only one who wanted to become a fireman; August Greenfield and Sam Maine did too while Ely planned to join the police, after finishing his degree.
Ichi went back in time for the next term, while most of the other chaps decided to wait a term, as they seemed to have all come down with some kind of vomiting bug.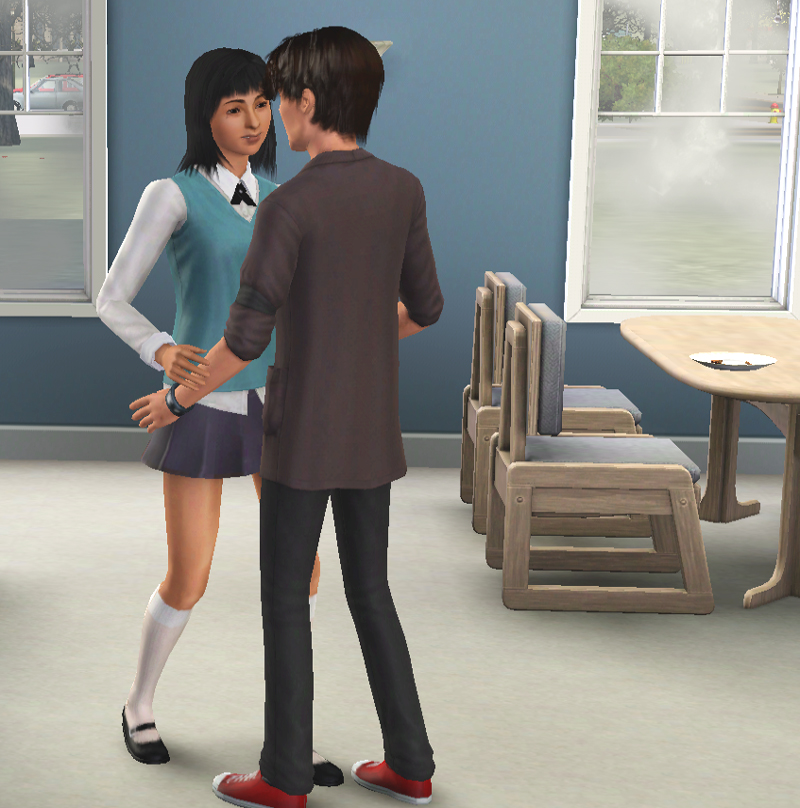 Ichi renewed his friendship with Ayana.
He persuaded Octavian to come back with him to Uni and resit his first term. "There will be no funny business this term, it's a short term, we'll have to really buckle down and work."
"I'm staying away from that machine," grumbled Octavian. "But it seems that even in the Fire Service they need qualifications."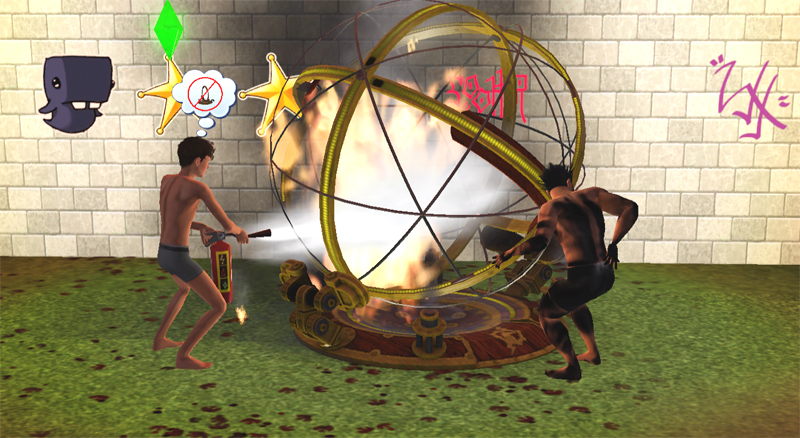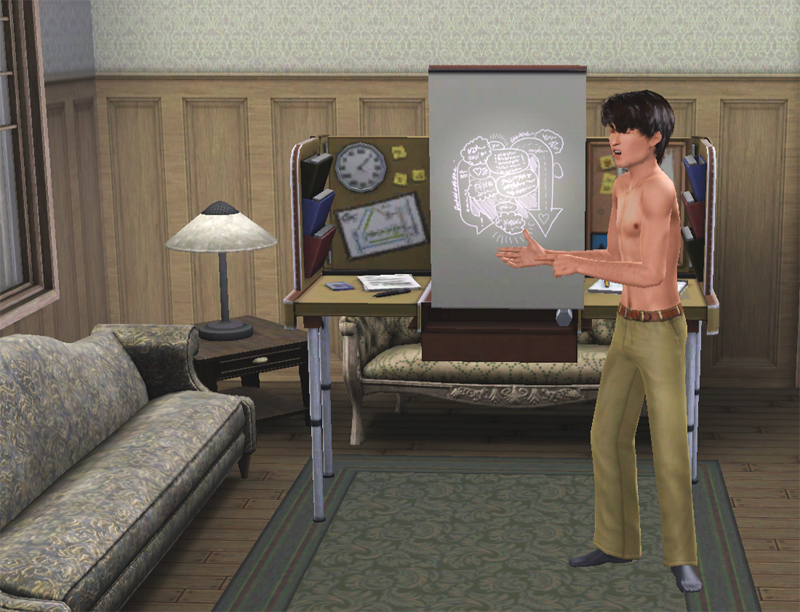 No, I didn't dress him like this.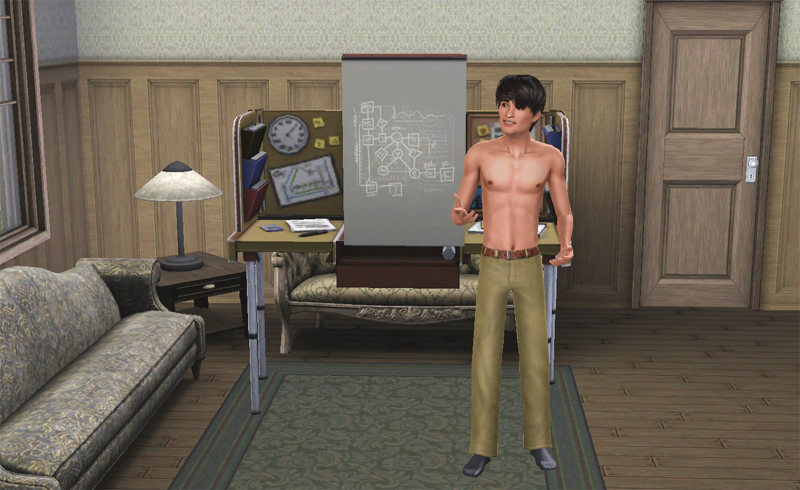 But he gives good lecture.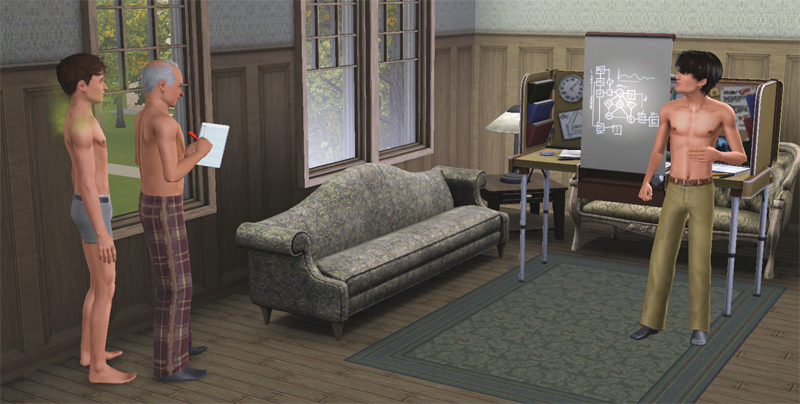 They went back to their old Hall, Malan Hall. Of course there would be other roomies.
Octavian was determined to get the most out of his time at Uni this time, and not fritter it away kicking balls this time.
---
Sadly, the whole world with these lads and lasses in corrupted and was lost. So their story will not be continued.
---
Credits
The lovely lads were all made by HellFrozeOver, mostly availabe from her Tumblr.
The whole idea was inspired by a calendar made for The Sims Daily bearing images of her Sim men as firemen.