[ Larry's Holiday ]
Larry and Pippsi Hookins
Larry was offered a Head of Department post at the Newton leFade Community School.
He bought a lovely property in the outskirts of town called Darrow Meadows, and started to plan for their wedding in earnest. Pippsi happily moved in with him, and had just discovered she was pregnant, so it was getting urgent!
She had taken up painting, and for some reason was usually to be found painting at the firehouse, which was not too far from their new home.
"We have perfectly good easels here at home," said Larry. "Could it be that you want to paint the firemen?" asked Larry. She giggled and went back to poring over patterns for wedding gowns.
He decided he had to do something about this wedding. He took some time off work, and hired a gardener to dress the place appropriately. he wanted it to be a day never to be forgotten. And he was planning a surprise honeymoon.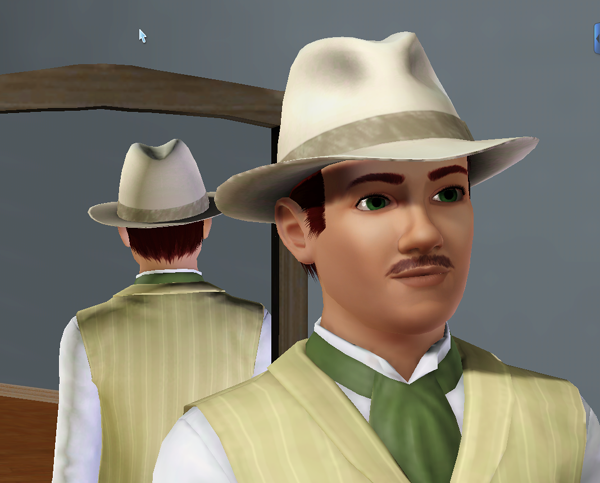 "You need to get out of those jogging clothes and into your suit, our guests are arriving!"
"But I like it here..."
Trepie McDark, Meggie and Annan Kofi were first to arrive.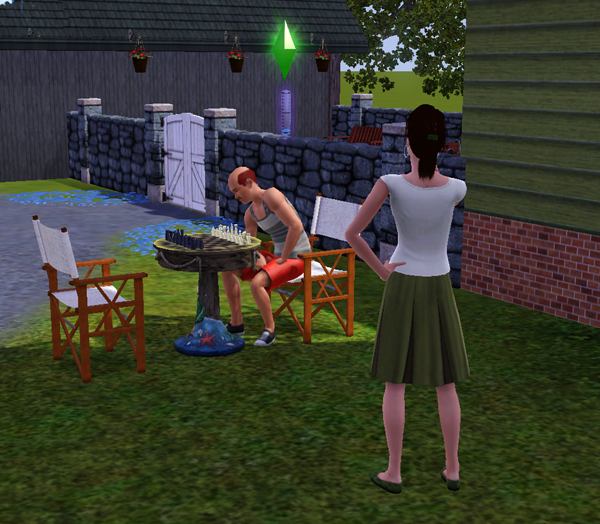 Plaidsquirrel discovered the bridegroom still playing chess.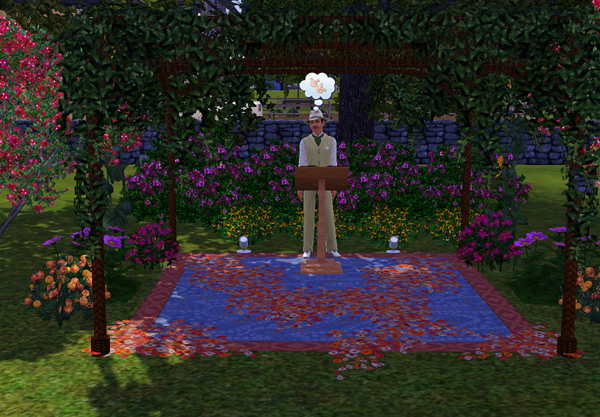 Larry had made a bower for them to get married in. Complete with lectern for his speech. Being a School Principal, he was quite accustomed to public speaking.
Pippsi was not so confident, but everybody clapped her all the more sincerely for it.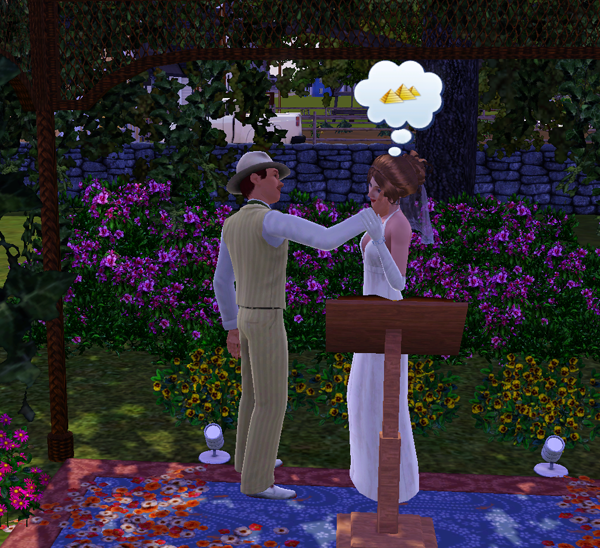 Larry announced he was planning to take her off to Egypt for their honeymoon.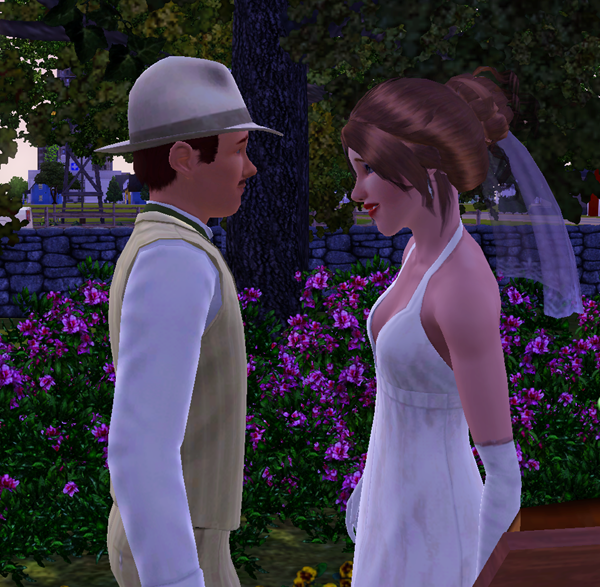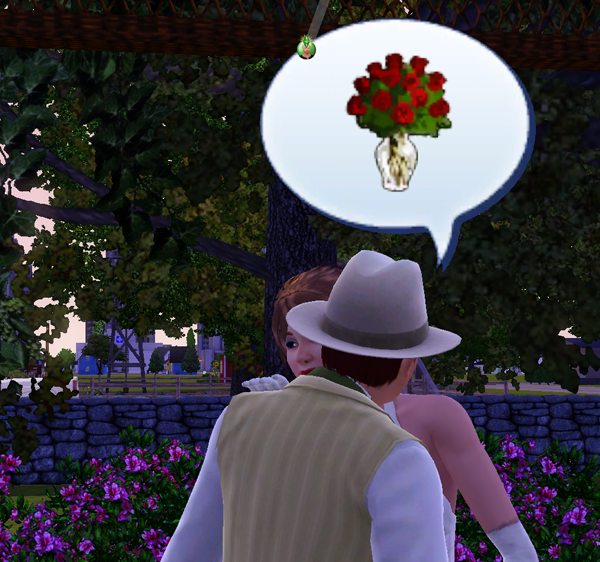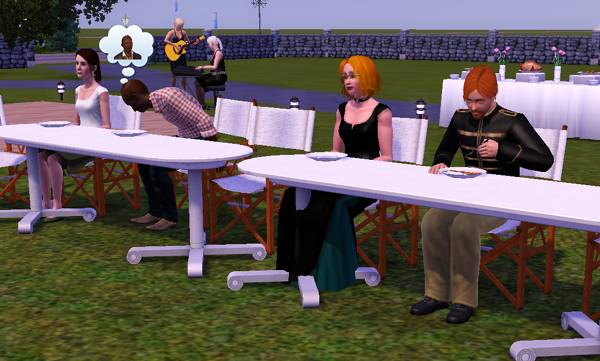 Plaidsquirrel, Darrick Thorn, Meggie and Trepie. (Meggie was uncomfortable around Trepie - it must have been his aura of evil.) In the background Annan Kofi and Soozel Woozel were trying out the instruments.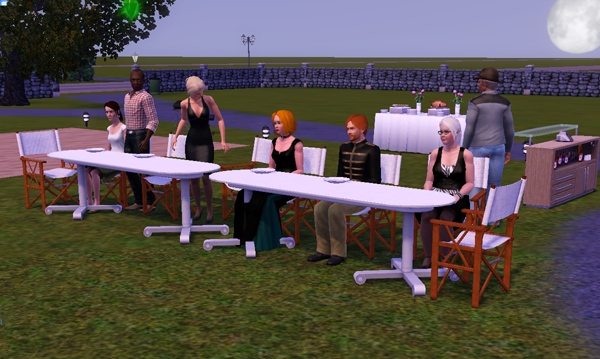 That paparazzi would not sit down, but just hung around all through the party, hoping to glean some snippet of gossip.
Long shot of the bower and guests.
And the couple made their promises.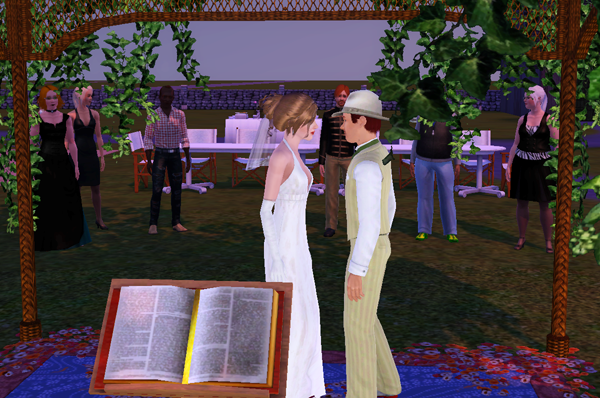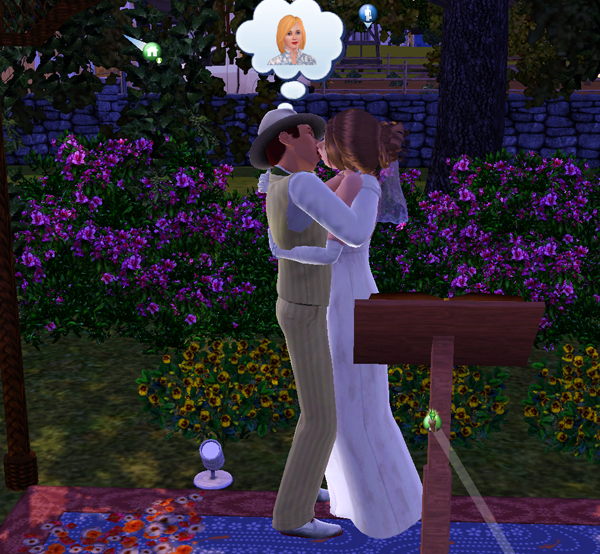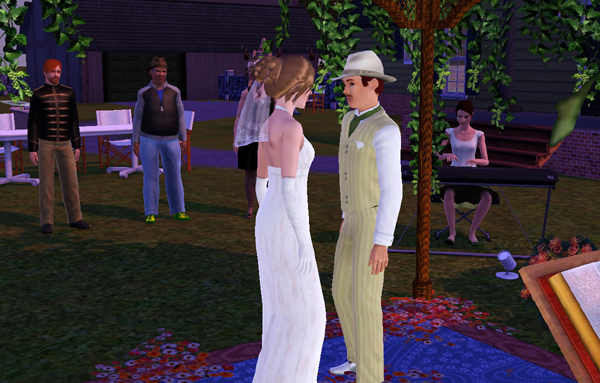 Plaidsquirrel was very shy, but did agree to play the Wedding March for them.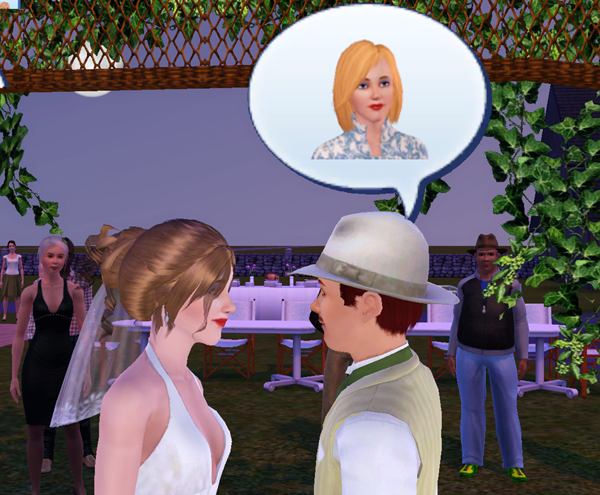 "I can't think of anyone I would rather spend the rest of my life with than you."
Trepie was still feeling uncomfortable about his recent divorce from Aggie, and left very soon after the ceremony, complete with paparazzi, but complimented them on a very special party.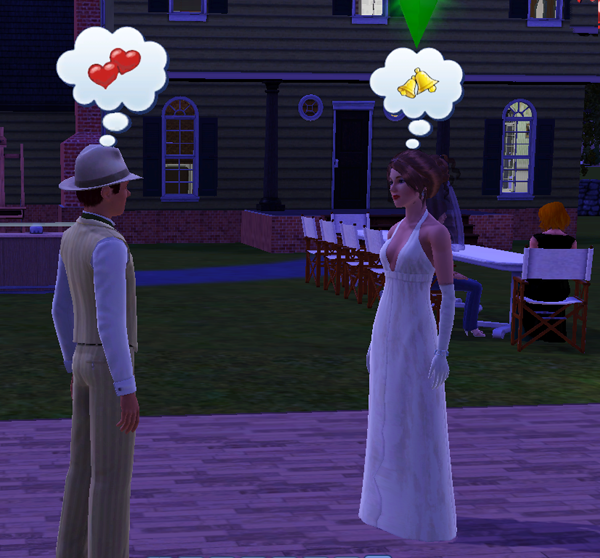 Now the happy couple must be first on the dance floor.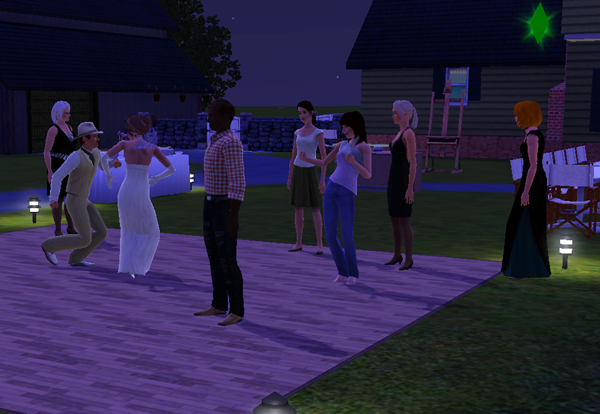 Soon to be joined by Darrick and Ellatrue,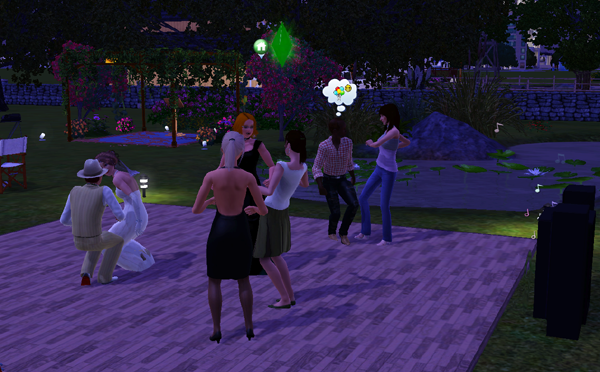 and then everybody else.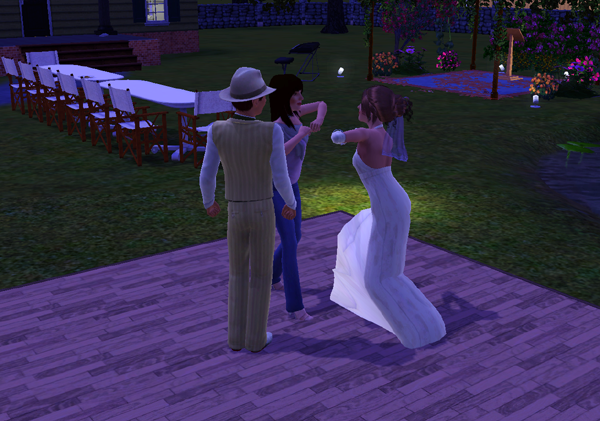 In fact Ellatrue enjoyed dancing so much that she and Pippsi danced for hours. Darrick had to leave to let their babysitter go home, and Ella was the last guest.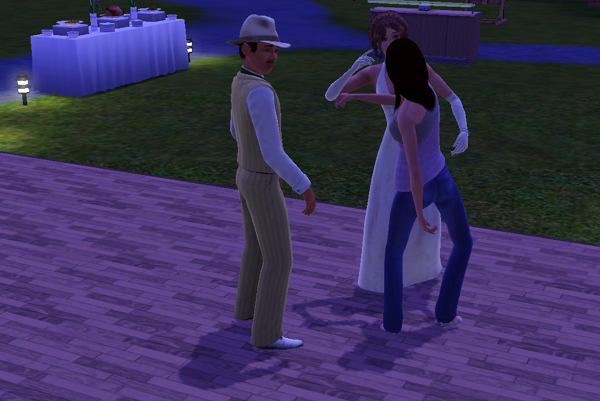 But she and Pippsi and Larry were all having so much fun they didn't want to stop.
Larry took a break and tried out some tunes.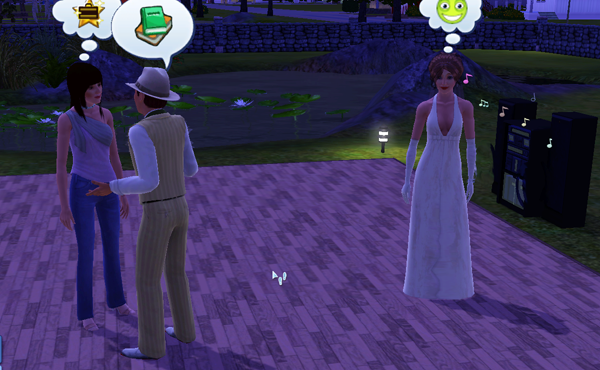 Ellatrue was telling Larry about her work. "I could come over and give some lectures for your staff, if you like."
"Handcuffs? Er - no, never."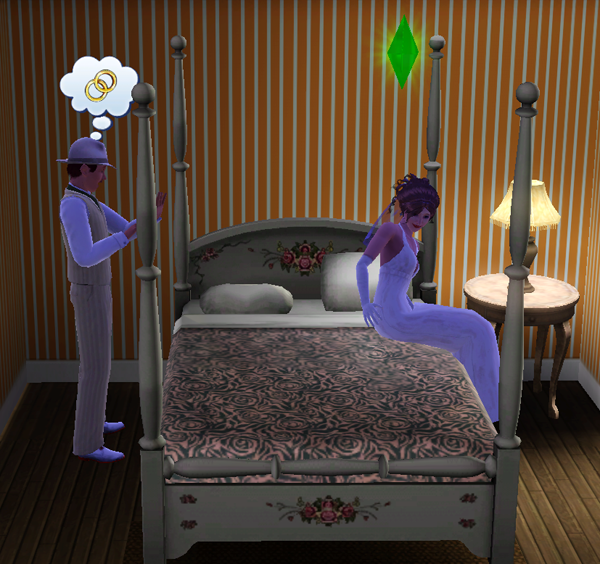 And at long, long last, when all the guests had finally left, they could cuddle.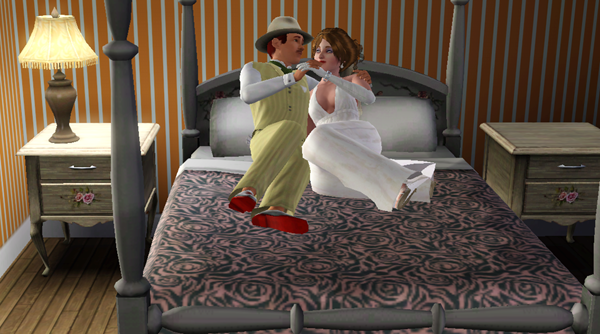 The following day Larry was invited by Jolrei Perdition to visit and meet Spock Block, another celebrity. He managed to squeeze this in while Pippsi shopped and packed.
And then late that night they set off for Egypt.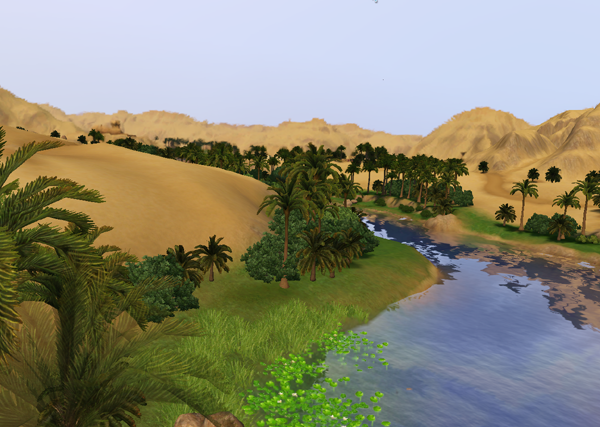 ---
Sita, February 21 2011