[ Stories ] [ Pescado in Appaloosa ]
Pescado continued
Next, he moved to a district called Bonsanca Palmoj. He had been told it was dry and hot, and fairly quiet, and had good broadband.
"I'm never trusting an estate agent again. Or a moving company! There is a house, but it's a shack. How am I gonna get all this stuff in there?"
His plot of land was out by the highway, close than he would prefer to the military base, so he made plans for a large underground bunker.
He and the remaining cats, Singapura and Abysinnio, bought in Lunar Lakes but perfectly normal cats, were the last survivors - he missed his Auntie, but he had left her behind long ago.
Finally, the house more or less complete, but not decorated, he played with his inventing bench a little, and then set off to locate the consignment store.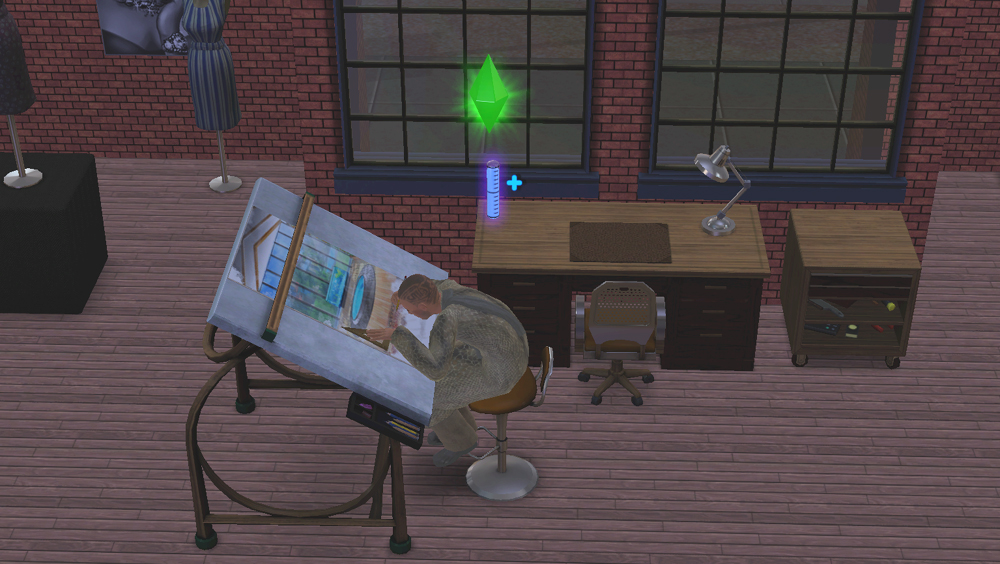 While waiting for the new consignment store specialist to arrive, he made a drawing.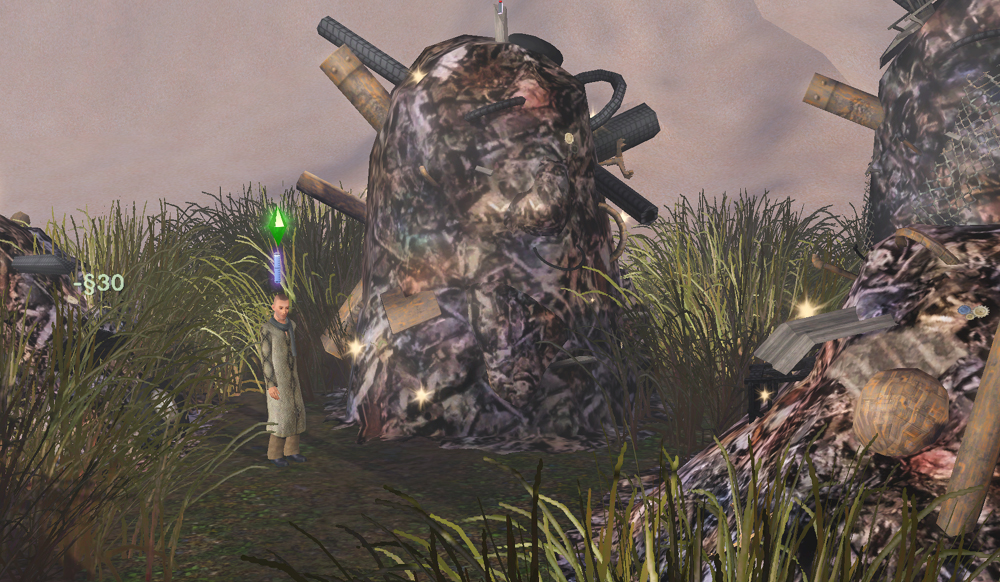 Some time after that, he got the wish to detonate 5 objects. Well, he didn't want to get fined for detonating stuff in public places, but this ought to work.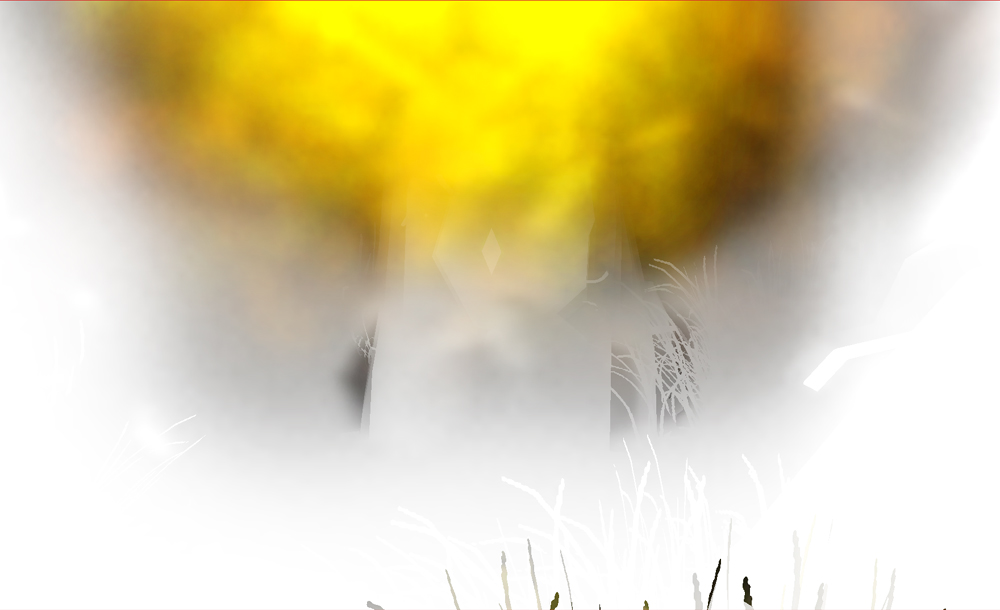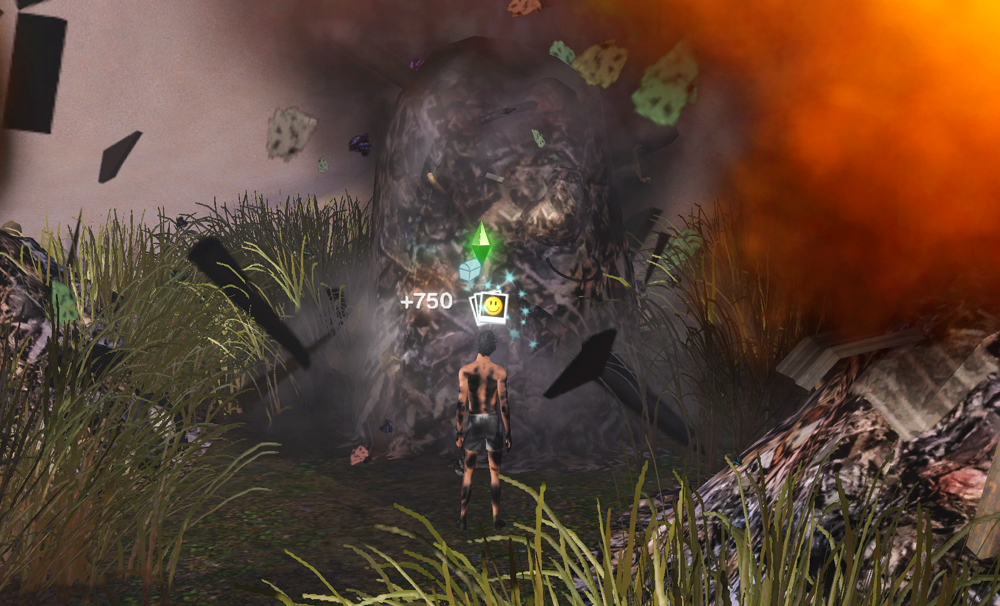 Some quite spectacular bangs later...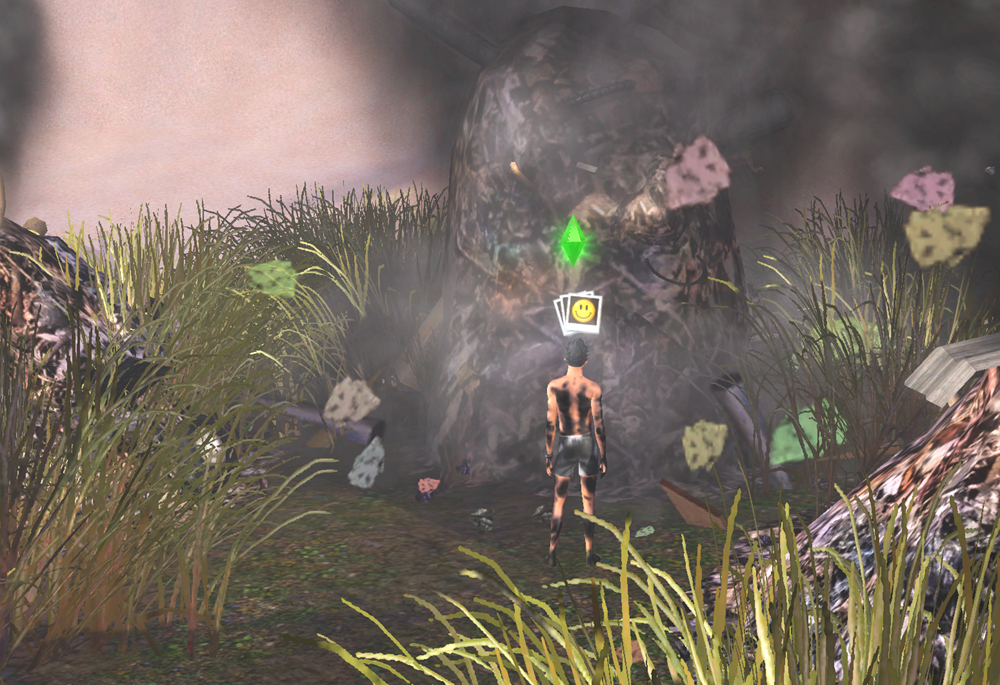 "Why does my hair seem to get longer when I blow something up?"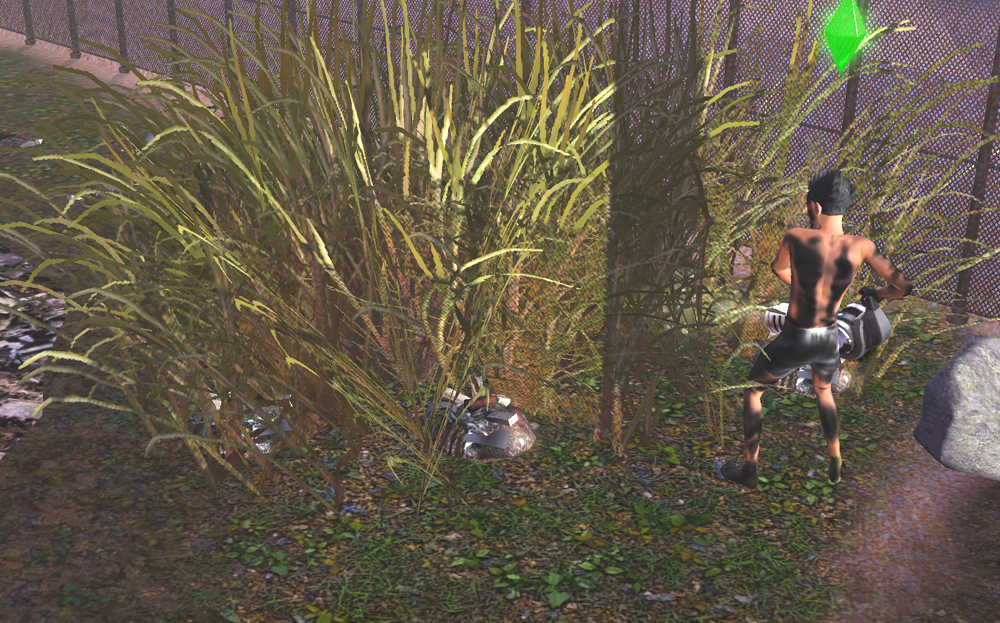 He collected a lot of scrap in this way. [I don't know that it was any quicker than digging though the piles, but he clearly enjoyed it.]
He had by now become such an expert that he was requested to give a lecture on detonation at the military base; they paid him well
Then he went back to the junkyard to do it again. "The detonate is good."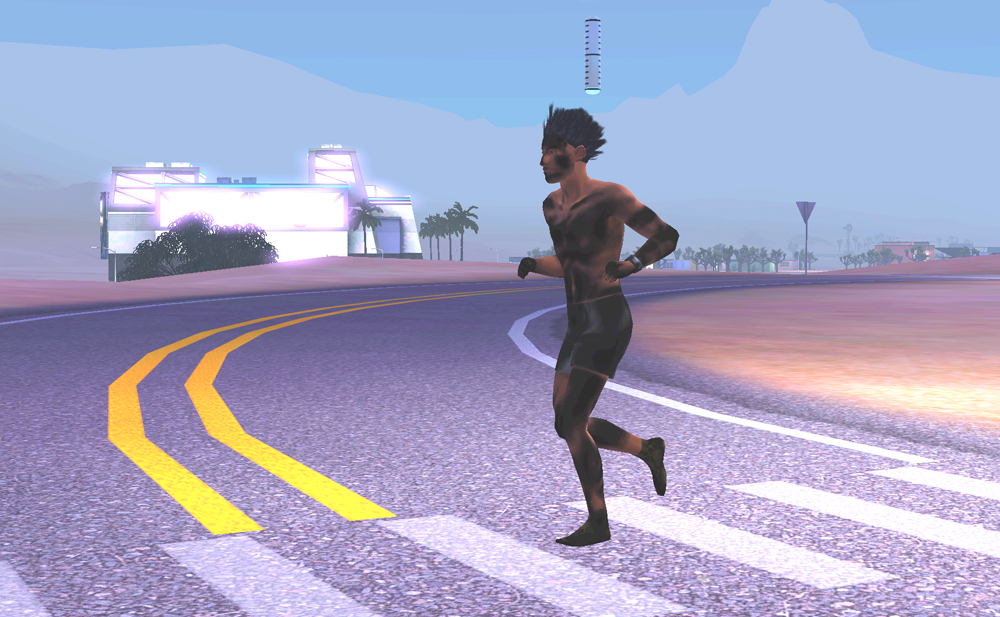 And he always enjoyed jogging home in the long, cool desert nights in his flameproof underpants.
The cats caught some beetles for him, so he took those to the Science lab. "That will pay for a few bowls of catfood."
Slowly he was developing his inventing skill; and more slowly decorating the house. But he longed to go overseas again, and that seemed more important than the bunker, at least for now.
There was a small earthquake, which made him wonder, but the Military Base, just a mile up the road, put out a statement that it was just a missile that "went slightly wide of its mark." In fact it left a crater not too far from his home. "What were they targeting?"
He went to town one day to see what the new Casino was like. Not impressed; he didn't win anything, and those robot cashiers didn't look hackable. But he met Lola Lancaster there, and they got on well, even though others seemed to think she was someone important.
He had to go to the Town Hall for some presentation and there was an anti-science demo outside, something about the moon. He got talking to a couple of the protestors, including Amelie, and wound up going for a coffee with Jesslla.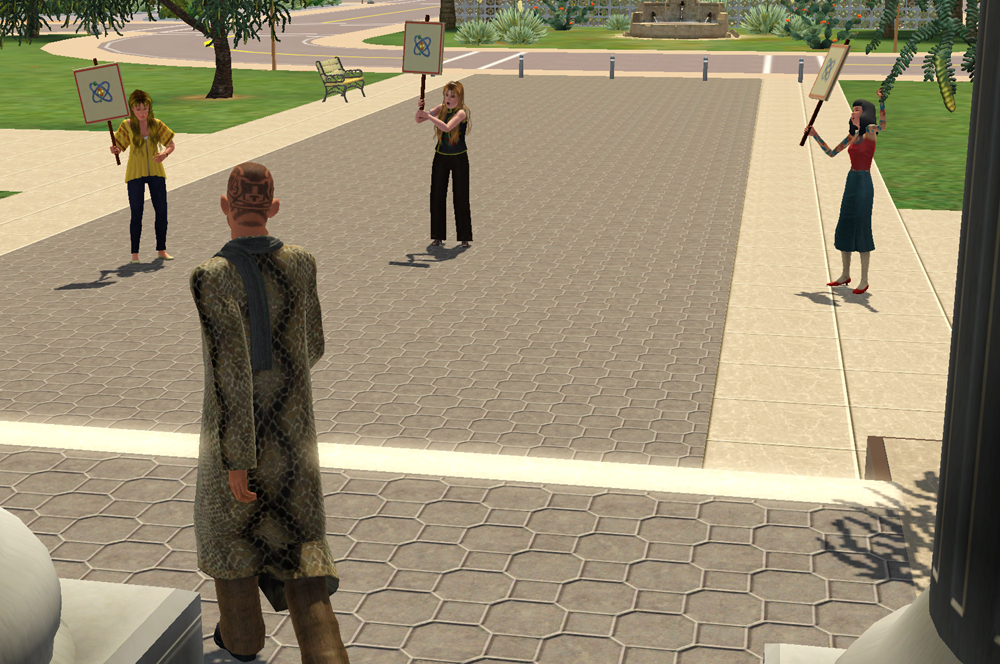 Singapoura had kittens; he called them Anaglypta and Formica.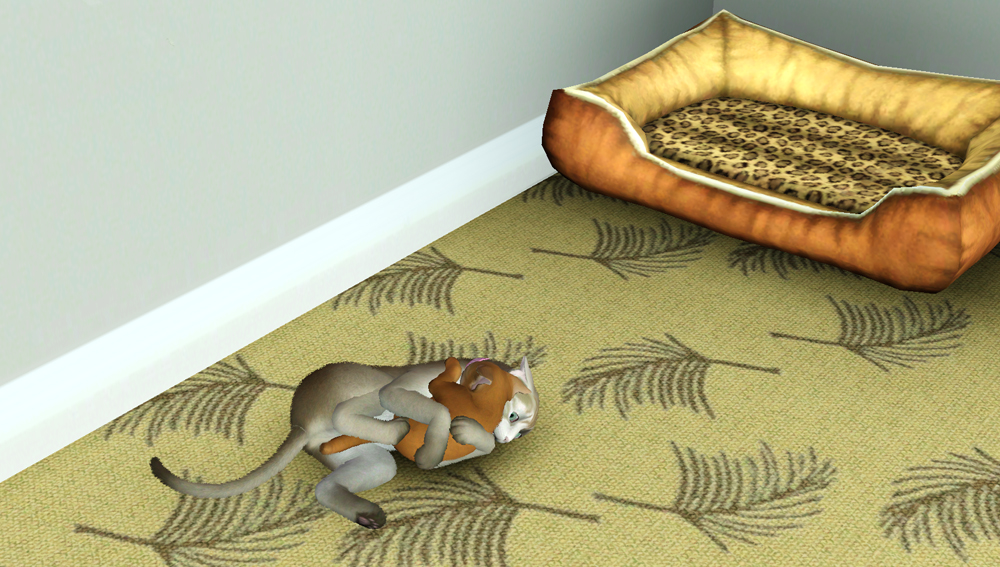 And he got a Magical Gnome of Invention :) this one is a very peculiar gnome.
Finally he took himself off to Egypt, having raised enough for the fare by making Supernovium.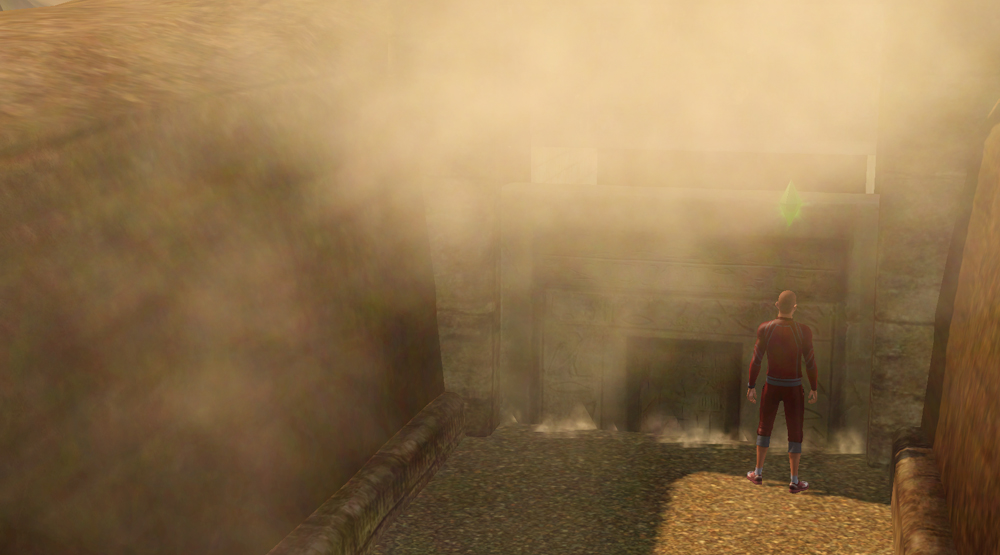 "Nearly as good as exploding stuff."
He spent most of his time in Egypt wearing his athletics wear. "Of course! It protects me against sunburn and it's good for jogging from tomb to tomb."
While he was there, he developed a wish to kiss Lola. Now this is odd, he thought. Well, it could go on the Todo list.
He came home with Visa level 2, a beautiful dog-god statue and lots of gems, but few minerals.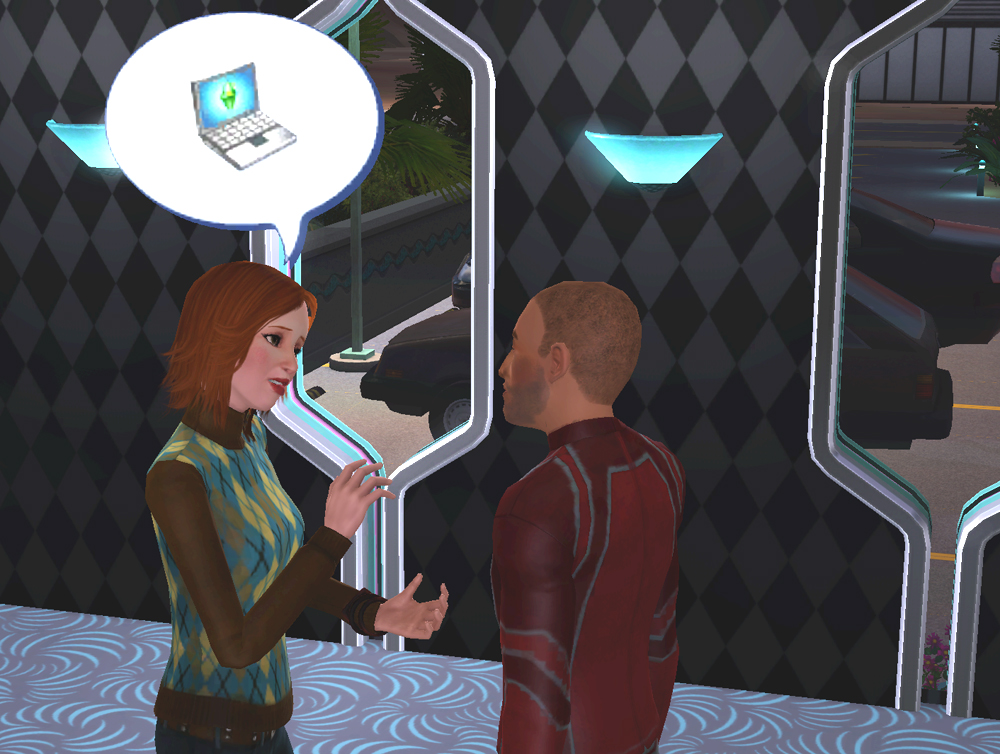 Lola was in fact very happy to be good friends, and gently explained that she didn't feel at all romantic. Since she was happy to talk with him about computers, he didn't mind at all.
He put the dog-god statue on his balcony with the two dead-gnome statues and went to play with the kittens.
---