[ Stories ] [ The Craigs ] [ Jezzer's Long Vacation ] [ Craigs in Wild Palms ] [ Separating Craigs and Oona Goes Wild ]
[ Wild Palms: The Race ] [ Sunset at Sunrise ] [ More of Jezzer ] [ Politics and Assassins ] [ Bleake Islands 1 ] [ Bleake Islands 2 ]
Bleake Islands 3
Bleake Islands has a history.
When Thisis Bleake discovered these islands many years ago, they were a bleak place indeed in the far northern reaches of Simplanet. There's always some snow on the ground, even in the summertime. It took a long time and much effort to carve a roadway and erect structures. Most original inhabitants were either banished here or on the run and hiding out. Livings were made by fishing, smuggling, and mining. Times were hard. One day, miners excavating on the tallest mountain found something very strange. Soon thereafter, black-suited "specialists" arrived and the area was cordoned off. No one really knew what was going on up there but it turned out to be a boon for the islands. A state-of-the art hospital and research facility was built, housing was needed, and the local economy got a boost. Bleake islanders never did tell the outsiders, though, about some of the strange items found and things that were happening there… *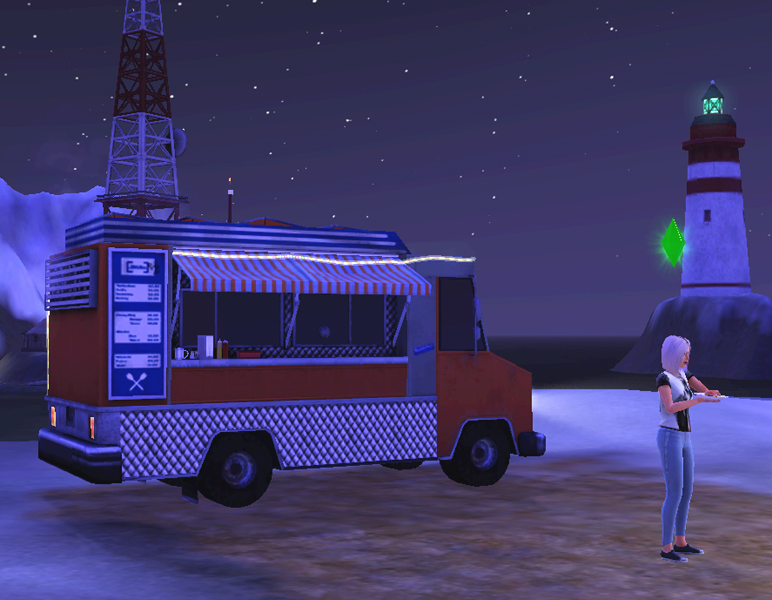 There has been a sudden increase in trade at the local burger-bar.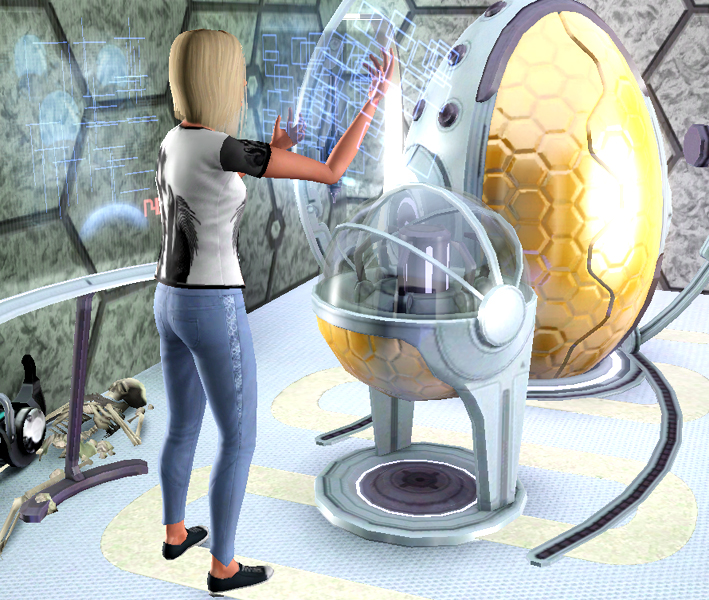 Since a certain scientific consultant moved in.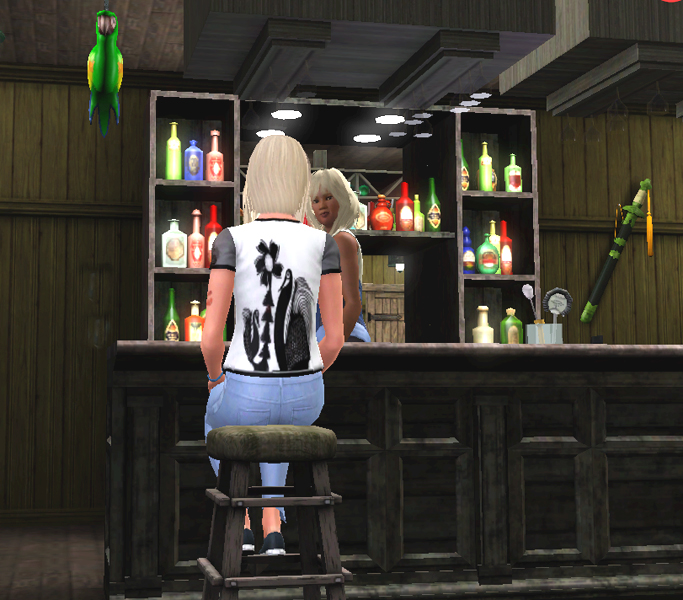 "You remind me of my Mum."
"Oh, that's nice, dear. You a long way from home?"
"Yeah."
"I think everybody here is."
---
Notes
* Bleake Islands is a lovely world from Mod the Sims 2, made by SimmyRN, and many thanks to hir for the backstory.
---
To be continued.