[ Bay Chinese Cemetery ] [ ANGHQ ] [ New Venice Skate 'n' Bowl ] [ Capak Institute ] [ Double Tiny Town House ] [ Tiny Town House ] [ Alvin's House ] [ Gardiner House ][ Gerber House ] [ Boxy Town House ] [ Sunset Hall ] [ Civic Centre ] [ Herald Offices ] [ Gerber House ] [ Pickel Slug ][ Corn Exchange ]
Bay Chinese Cemetery
This small cemetery has a touch of eclectic Oriental style to it, like many buildings in late Victorian England.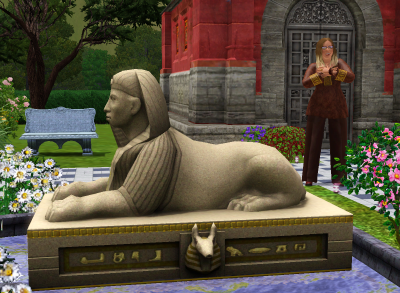 However, it is a completely new build.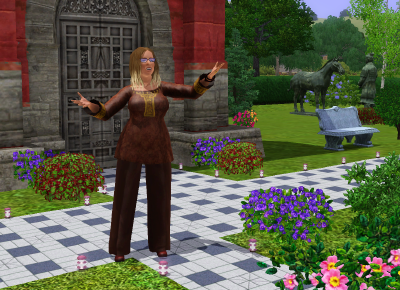 It's made with Sims 3, World Adventures, Ambitions and Late Night and may need all these EPs to work properly.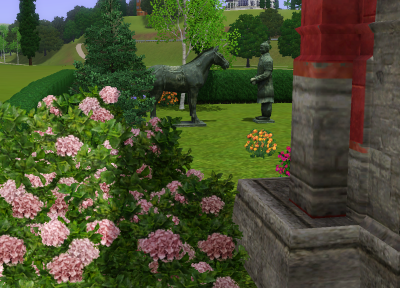 There is a Chinese style mausoleum, plenty of seating, flowers, fountains, room for quite a lot of graves.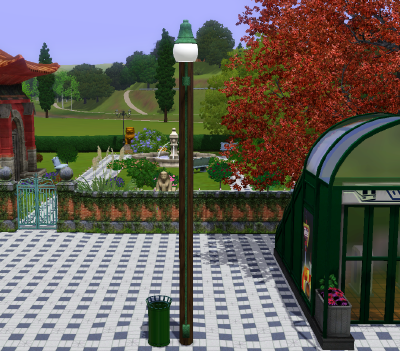 It's a bright and friendly place to spend time with deceased family members. Easy access by public transport too!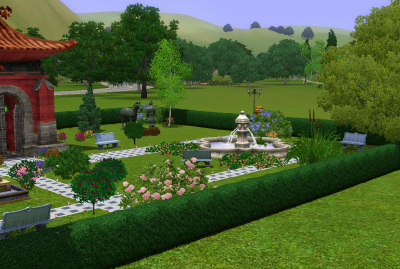 Fits in well in town or country settings. Here it is installed in Riverview.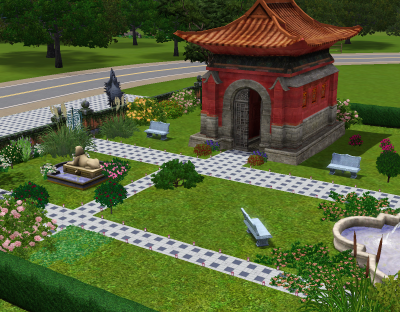 Download Sims3Pack of Bay City Cemetery.zip
---
Sita July 6, 2016