[ The Gardiner Legacy Part 6 ]
Gardiner 7
After Anelise had moved out, Fritz and Jane had a trip to France together. They visited some strange tombs.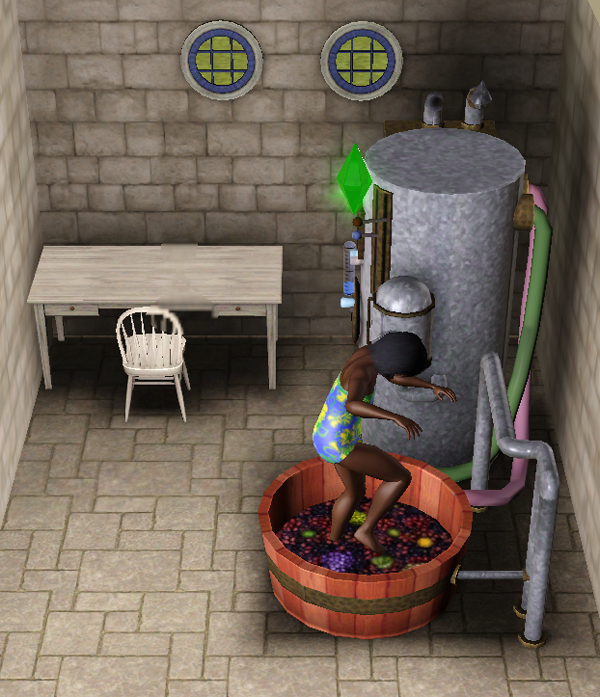 Jane went to a Nectar making course at the Nectary and bought some fine nectar to bring home as well.
Jane gave birth to triplets. Merry, Pippin and Lobelia, three little girls.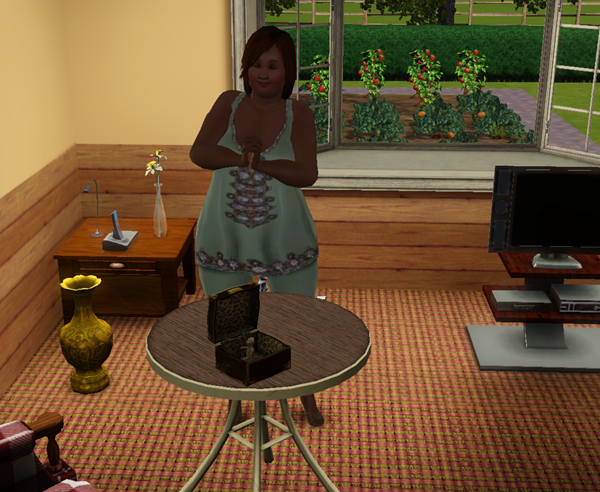 Anelise, meanwhile, was enjoying the solitude of her own home, though she visited often.
Charis was wondering about moving out as well. Their lovely, noisy, friendly family home farm was getting a little too noisy! She still loved fishing and wondered aloud about somehow making a career to do with fish... Her father said "There is a fish farm in town. I wonder..." and went out, looking determined... He came back several hours later, looking a bit ragged. After many hours' negotiations, he had bought the hatchery as a gift for Charis. She was absolutely delighted. She planned to get a small cottage close to the hatchery; for now it would be a short bike ride to work.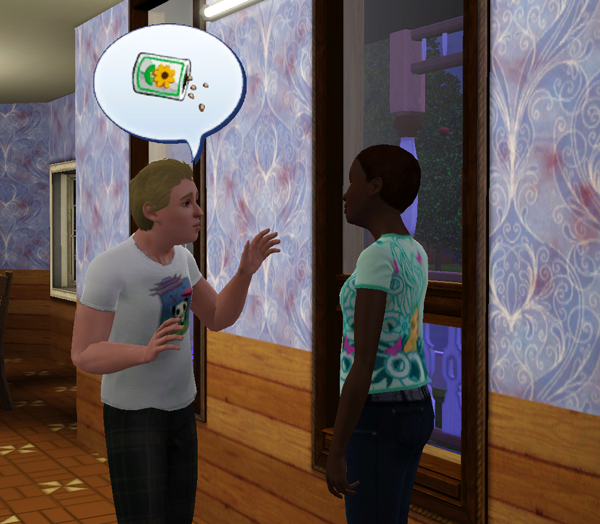 Felicia finally got over her crush on Skip Broke when he tried to explain to her that Sims were pollinated rather in the same way as plants.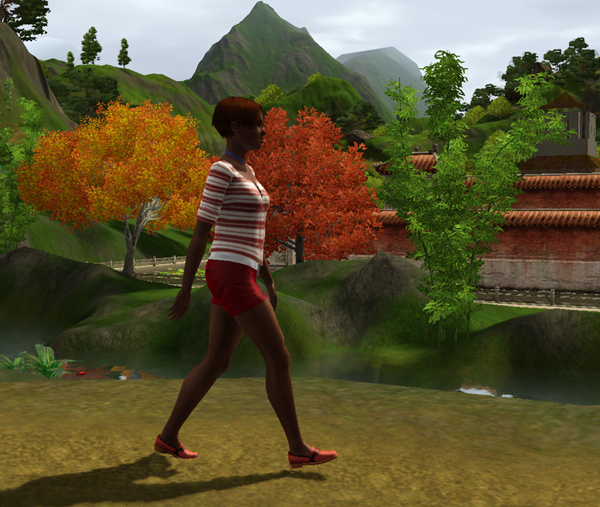 She too, disturbed not at all by the babies' noise, but wanting solitude, took to going for long walks.
Sebastian's teachers were annoyed with him for sleeping in class: the babies' crying was keeping him awake, and Fritz had taken to sleeping out in the tent most nights since they were born.
Soon it was time for the little triplets' birthdays. So soon... the time goes so fast!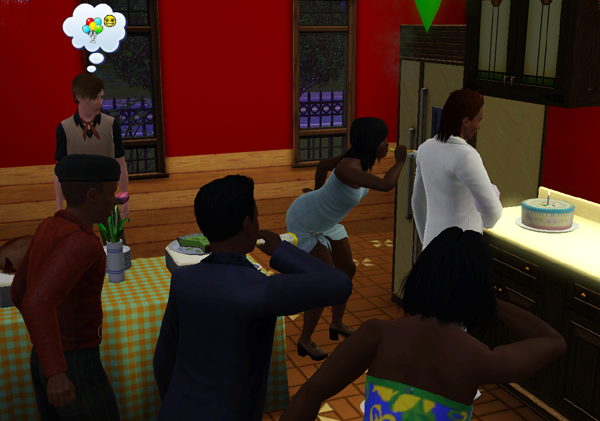 This house had seen more than its fair share of birthdays. The Gardiners now had eight children!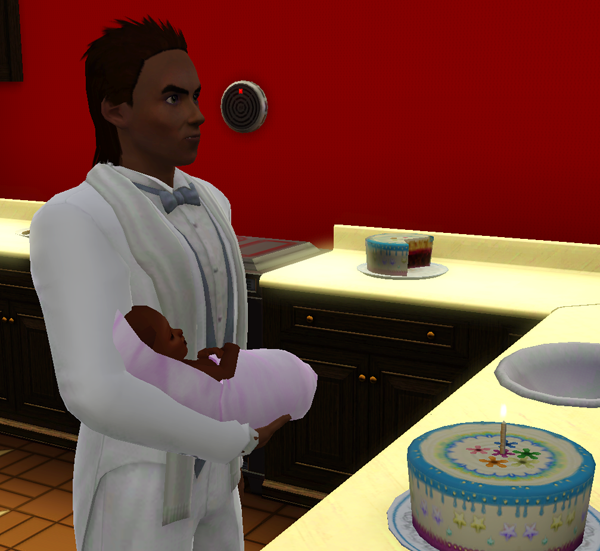 "I really am getting rid of that hot tub," said Fritz. "This is getting quite ridiculous!"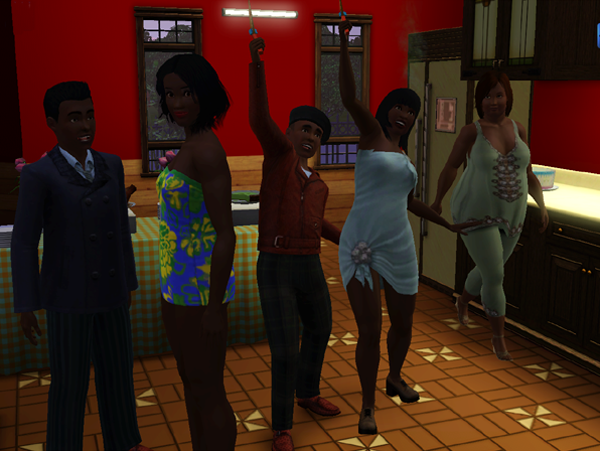 "Aww you love them all!" grinned Jane, who still fitted her original swimsuit and had just climbed out of the hot tub.
"Of course I do!" he smiled. "But the house isn't getting any bigger... and I did quite like having a study to do the farm paperwork."
"Well you can't get rid of the tub now," smiled Jane. "The girls are growing up, and making friends..."
Fritz grunted and went back to his book on Nectar Making.
Jane grinned. She was already wanting to have another little boy - or three.
Johann decided he too wanted to be a scientist, like his older sister.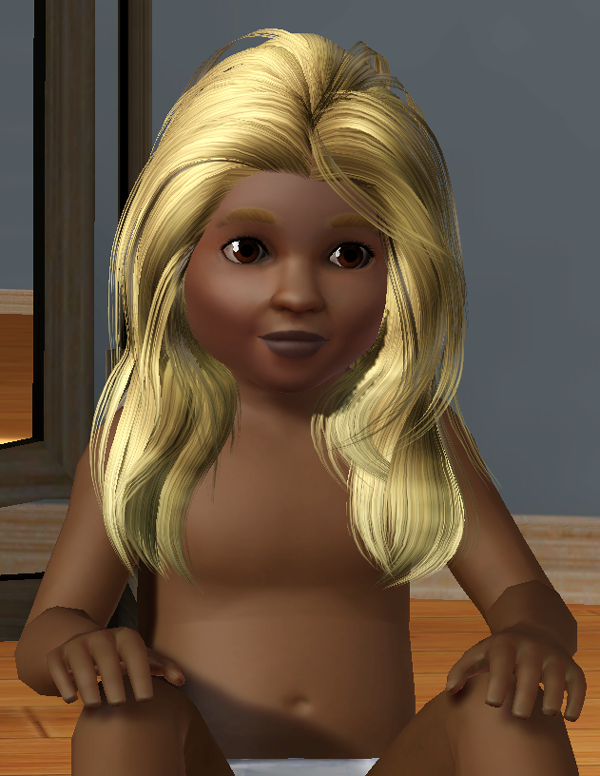 Merry is a little blondie. No idea where that came from... and she's a little flirt already, playing to the boys. Good and Loves the Outdoors.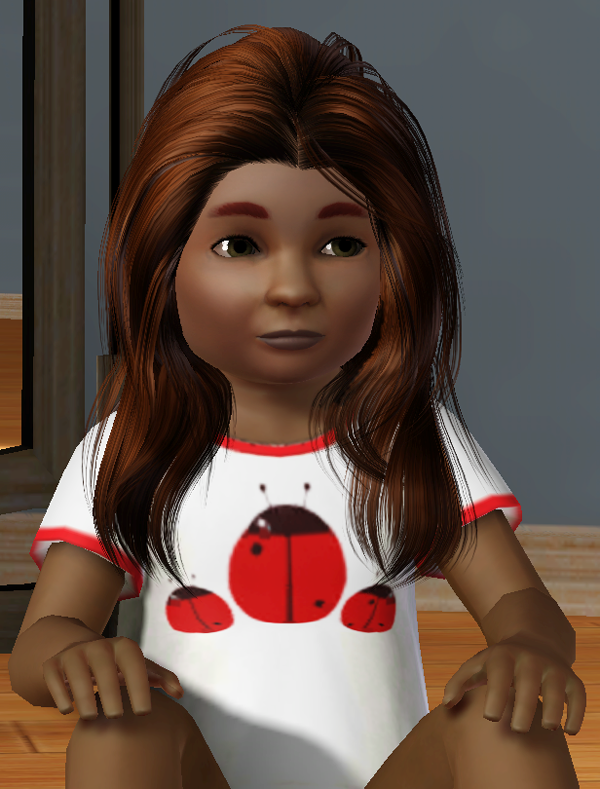 Pippin has brown hair, and looks very like her father. Disciplined and Loves the Outdoors.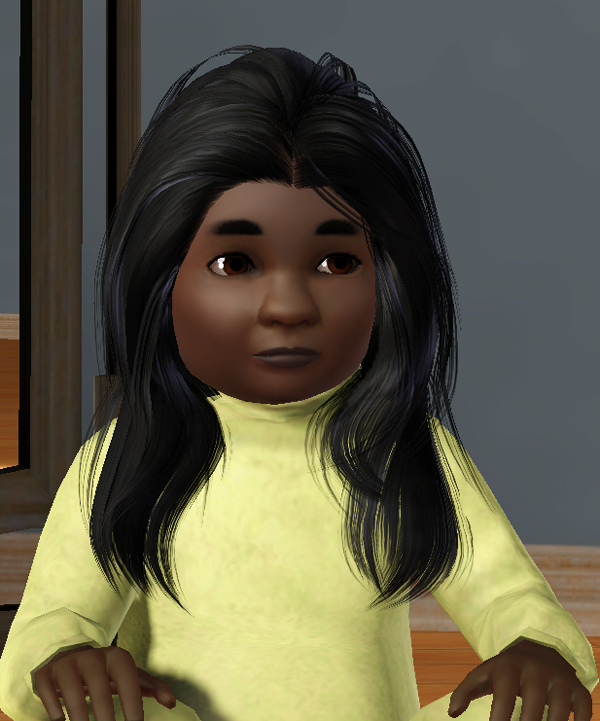 Lobelia has the dark looks of her mother and big sister Charis. Loves the Outdoors and Virtuoso.
---
[ Felicia ]