[ The Gardiner Legacy Part 2 ] [ Wedding Photos ]
The Gardiner Legacy Part 3
Happy Birthdays!
Three, in fact.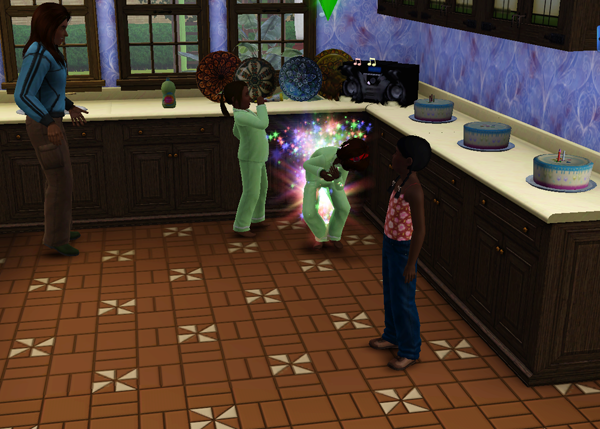 Of course their mum and dad could tell the girls apart; they were not identical, though for a long time they did their hair alike and dressed in very similar clothes.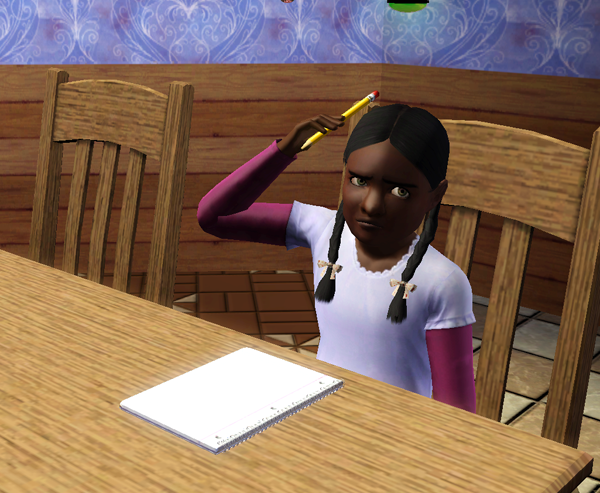 Charis always struggled with homework. She wasn't very bookish, but adored growing things, and fishing. She's Good, and was a very practical little girl, but she has the Loser trait. And she wears pink heart ribbons.
Analise already knew that she wanted to be a scientist. She was quite a decisive child, and could be stubborn. While she loved gardening, it was the little things she loved most - and knowing WHY things were as they were. And how they got that way. Anelise liked her food a lot, and was gettnig a bit chubby. She wore black and white ribbons in her hair.
And Felicia, slightly older than her sisters but only by a few minutes was a little dumpy, Easily Impressed, Loves the Outdoors and now Mean Spirited, and wore red ribbons.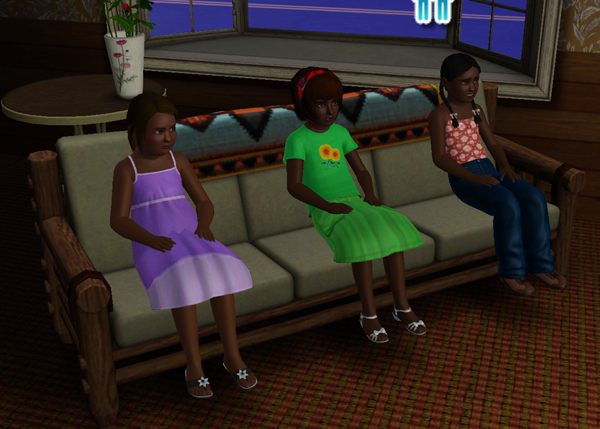 Analise, Felicia, Charis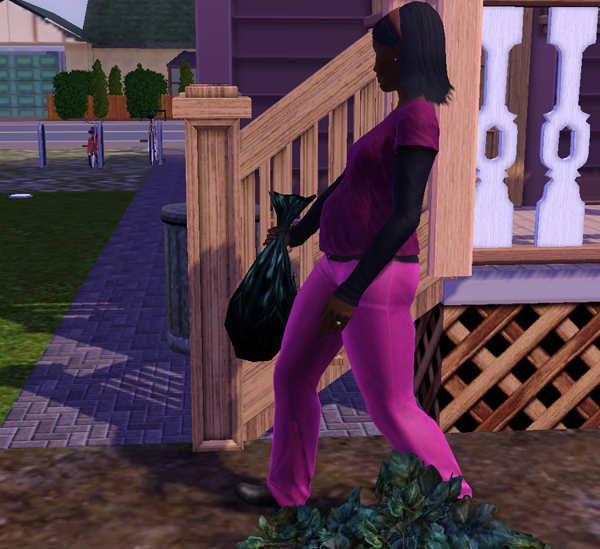 Yes, definitely. She was pregnant again. "Is it time for the hospital yet, dear?"
"No!"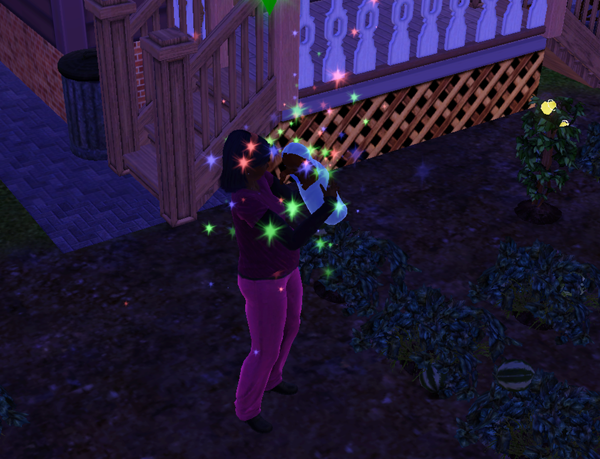 She actually gave birth in the garden, disdaining hospital. "I've done it three times already! And I am sure the baby knows what to do... oh, maybe it's babies... Fritz! Quick!"
it didn't take long at all, and she had twin boys, Johann and Sebastian, twins. Fritz solemnly announced "No more children!"
Jane laughed. "Darling we are still young, we may well..."
"I don't want to have to remodel the house again. Anyway, I have hidden the keys to the spa house. And I'm not going to tell you where!"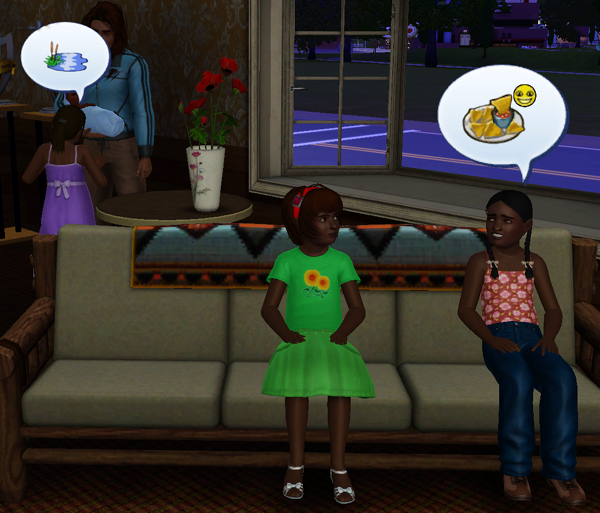 Analise had her own ideas about the twins' futures. "He's going to be a fisherman when he grows up."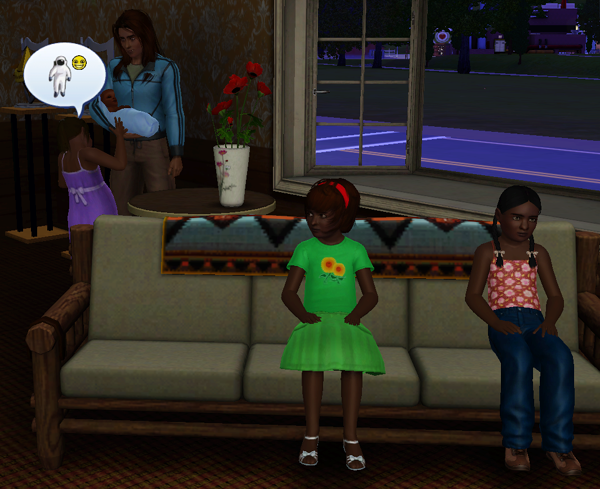 "And he will be an astronaut!"
Fritz laughed. "Let them decide for themselves when the time comes."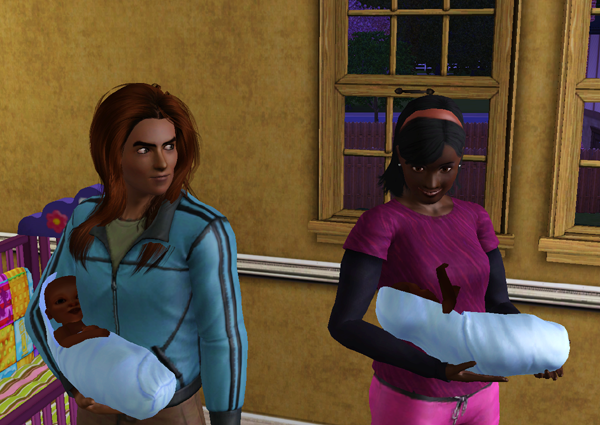 I think Fritz was drinking too much coffee when the twins were little. He looks rather stretched in this picture, while Jane is in her element.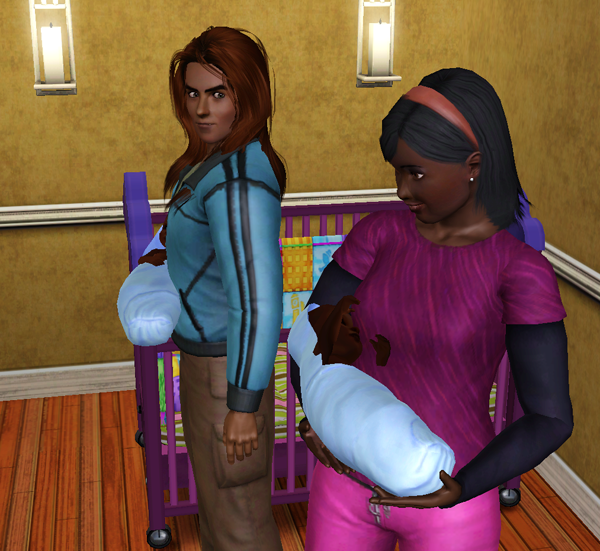 Or perhaps somebody just needs a nappy change...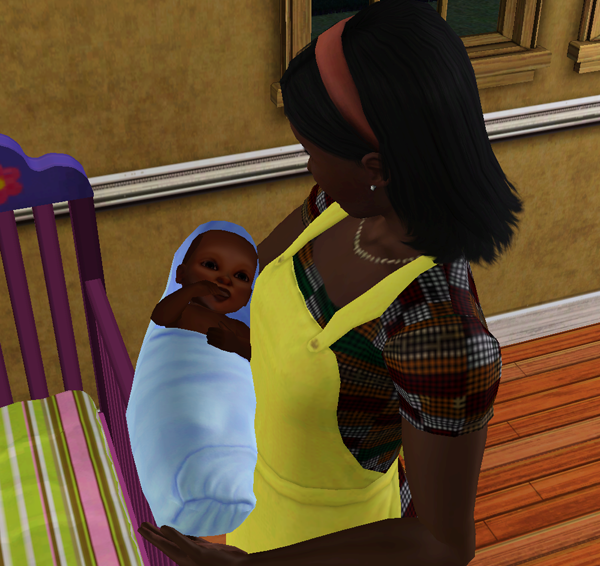 Jane was such a contented mother that she could have been made for it. She did get a little stir-crazy at times, but when she felt like hat she took a turn delivering the latest harvest to the supermarket and did a little shopping for the family afterwards. The farm and the children kept them all pretty busy, and neighbour children would come round for tea, particularly Skip Broke and Bob Newbie.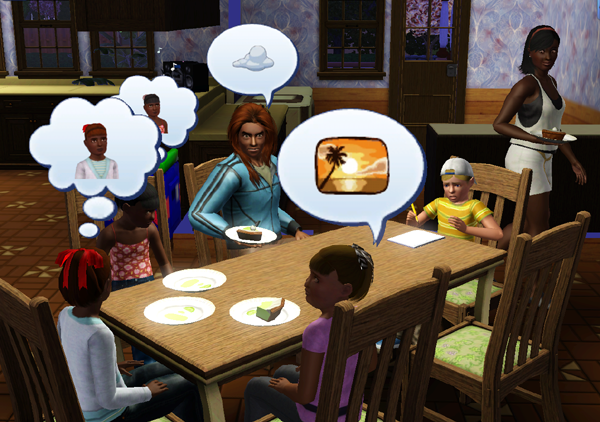 "Felicia... you did WHAT?"
"I put a snail in his coffee."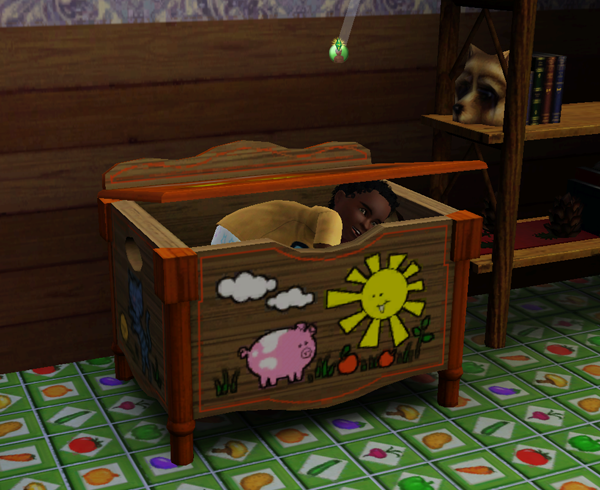 Johann was very playful.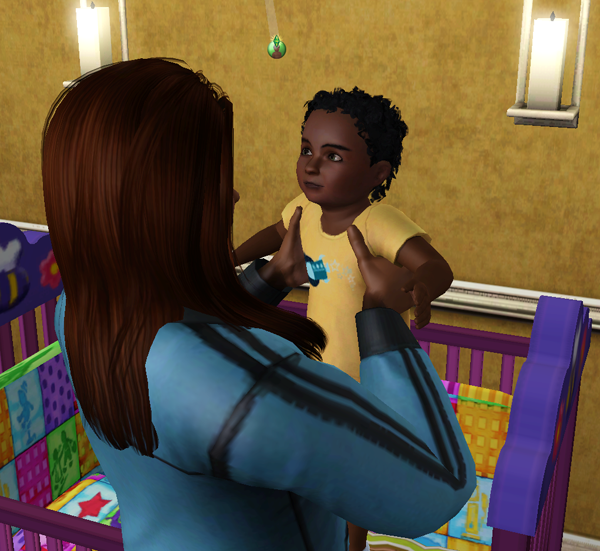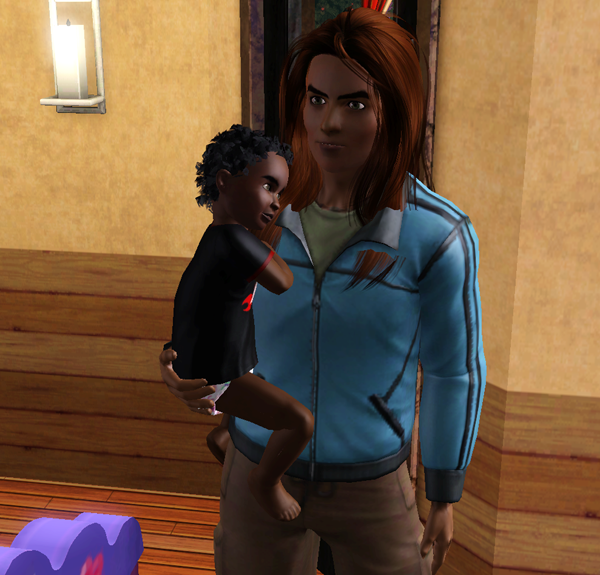 Sebastian was quieter.
So, against his original plans, Fritz had to remodel the house again; this time a bedroom for the two boys, while keeping their sisters each to her own room. Their rooms were smaller, but they had plenty of space in the rest of the house, on the large balconies, around the farm and in the money tree orchard (with six trees now! Their days of money worries were over.)
---