You are cordially invited to the wedding rerun
of Jane and Fritz Gardiner
The Gardiner Wedding
Azalea Community Gardens, Riverview
Informal Formal
Back to The Gardiner legacy
The original pictures from the Gardiners' wedding were lost by the photographer.
When the triplets were in school, they decided to do it all over again and this time get pictures! Fortunately Fritz and Jane was very fit because of the constant, physical, hard work on the farm, and fitted their wedding clothes beautifully! (Actually Jane had lost weight since the children were born.)
Happily, they booked the Community Gardens again.
They took their own music and buffet lunch, exactly as they had done originally.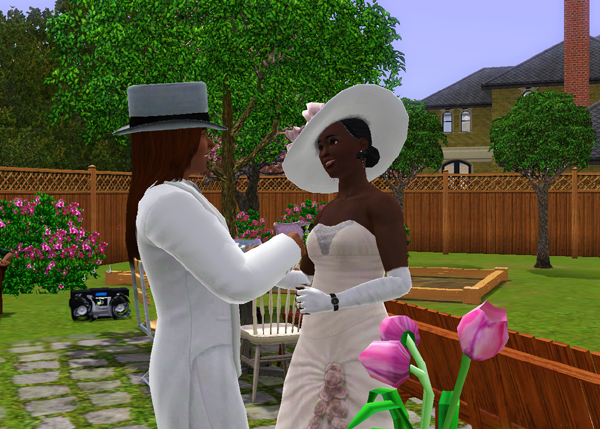 "Mrs Gardiner you have definitely lost some weight since you last wore that dress!"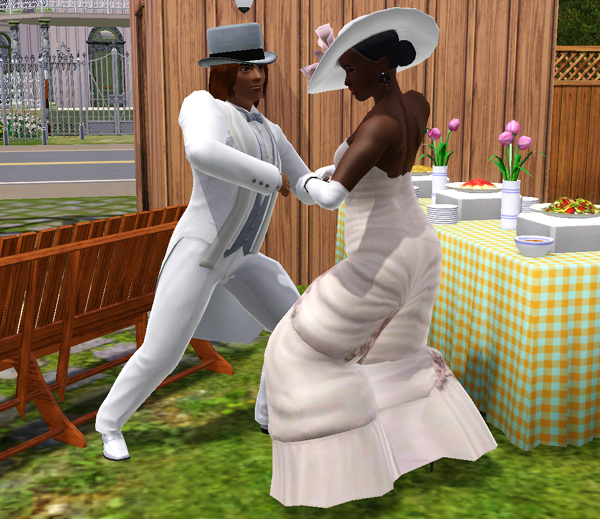 "Looking after you and the girls is hard work! Not to mention the farm!"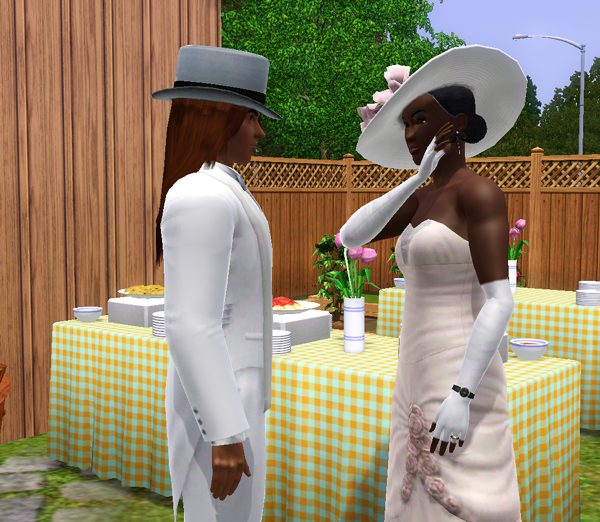 "But you still look as gorgeous as ever."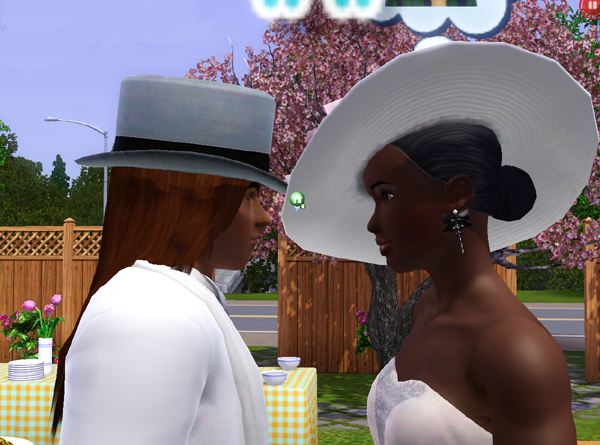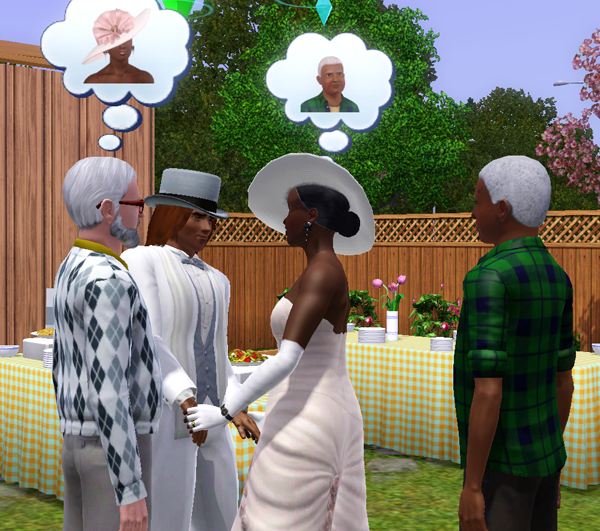 A couple of witnesses to watch them make their promises.
In fact, Melvin Taft, Bernie Dean and Henry McGlum came along, then after school finished the girls arrived, and a good time was had by all.
The girls arrived after school finished. Felicia thought she would have preferred fishing.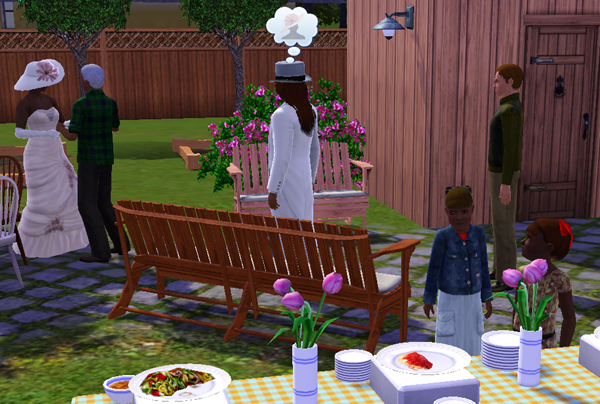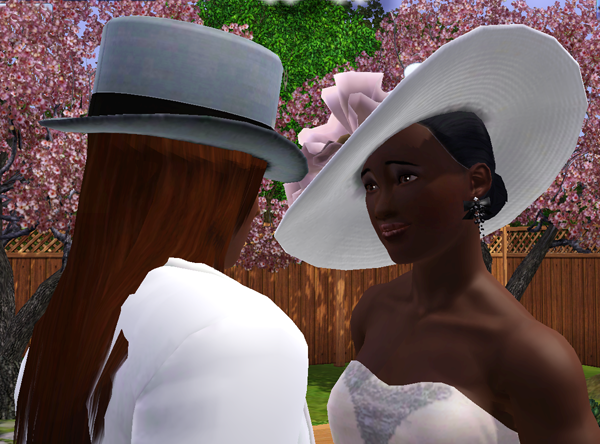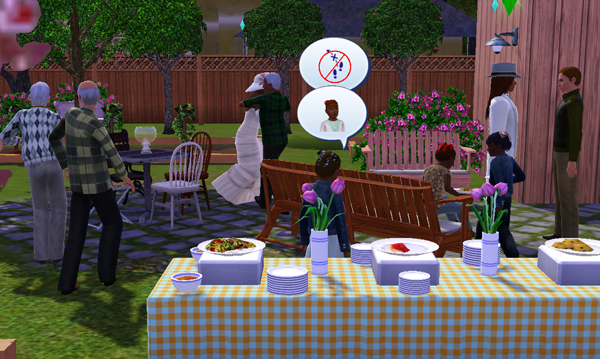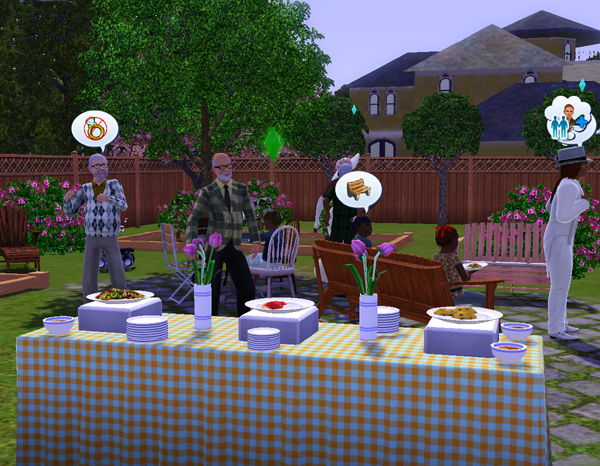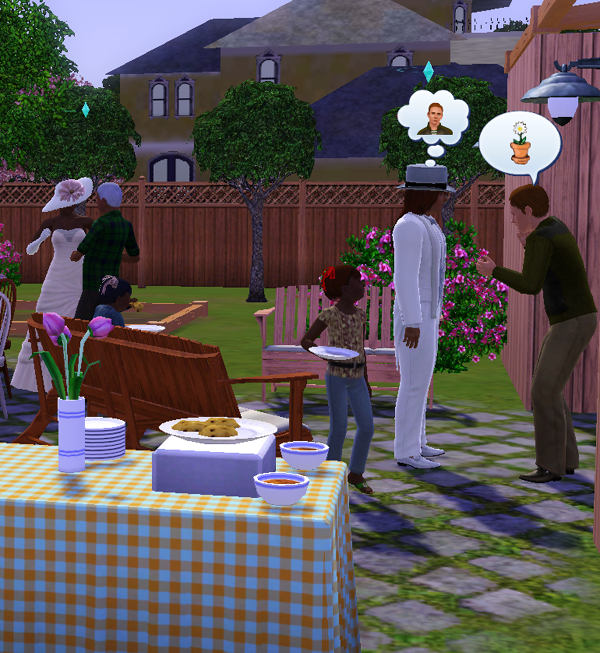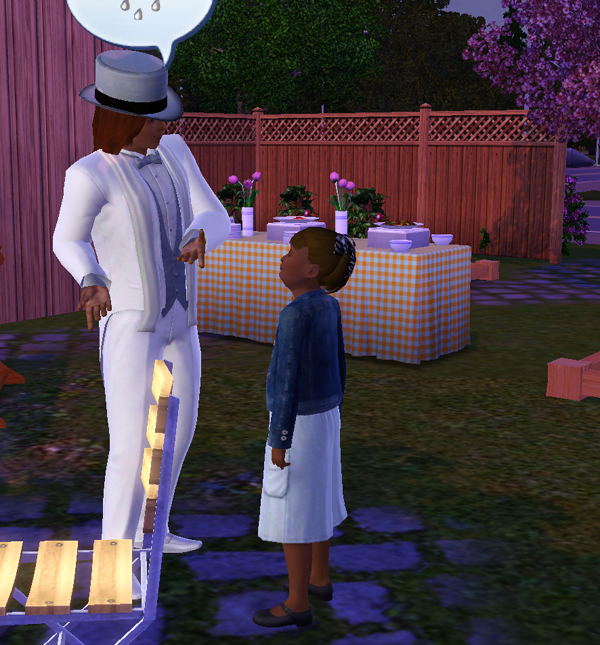 "Rain? It's something that happens in other countries. As if someone turned on a big sprinkler in the sky."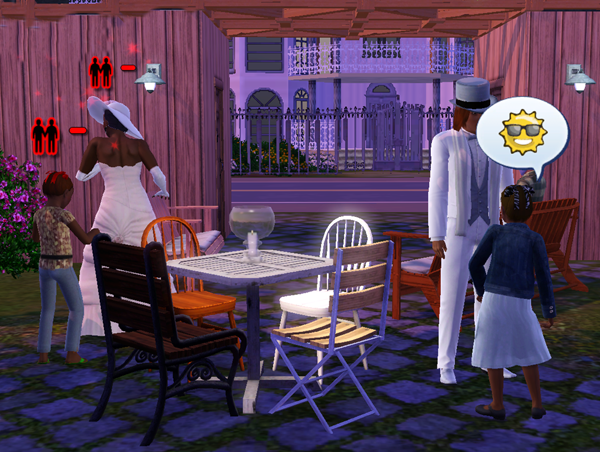 "Oww! That was my foot Felicia!"
"It was, wasn't it..."