Snow Bawl's Household
A couple of shots of the family's latest holiday in Shang Simla.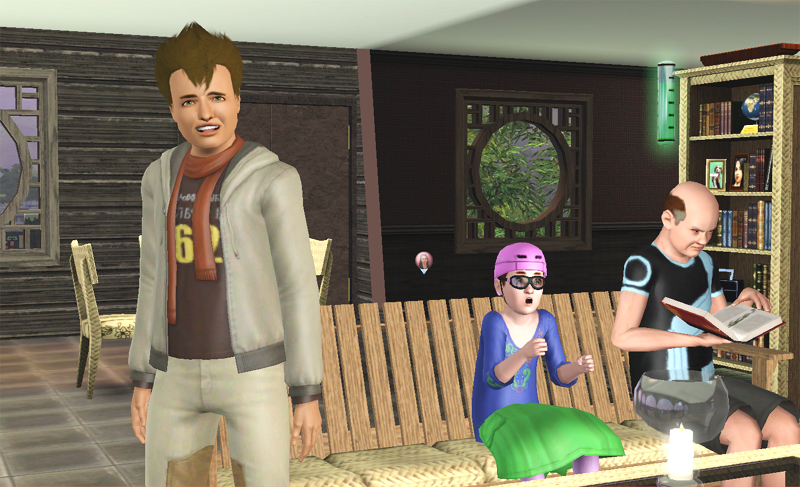 Liu Pei: Thunder, stop teasing the photographer and do something useful.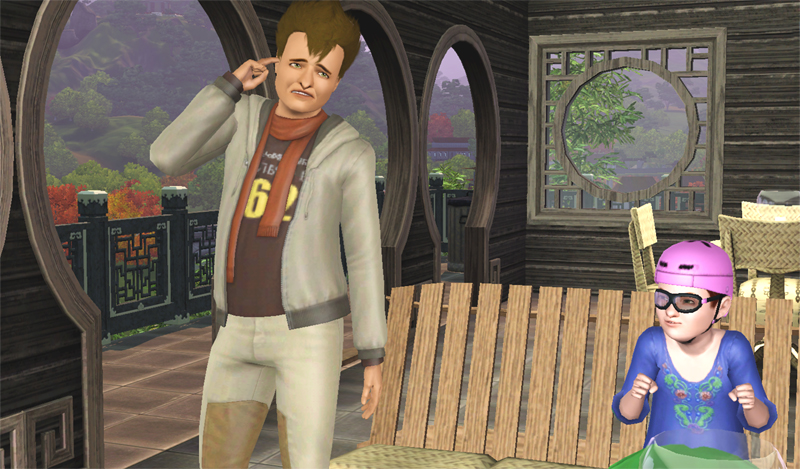 "I thought I heard something then. Did you hear something, Bianca?"
"Brumm bruuuuummm!"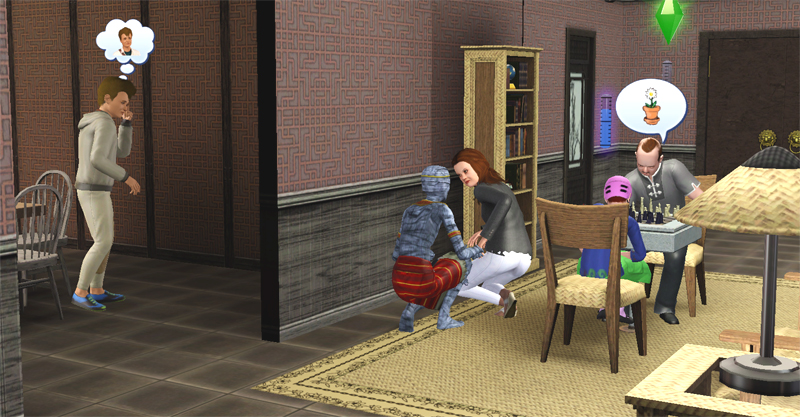 A normal day back at home. Thunder really does take after his father. He's vain and rather silly.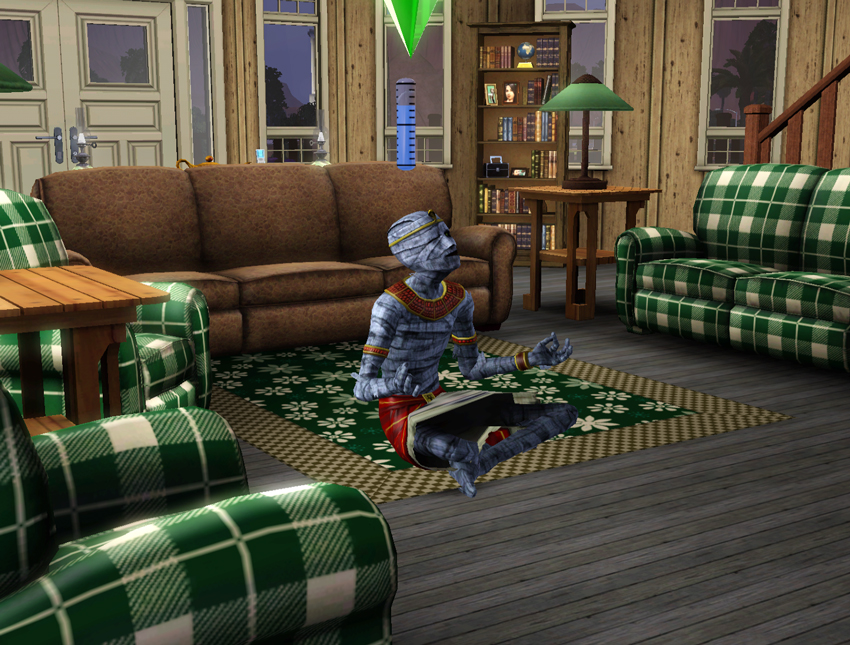 When all the rest of the family were sleeping, Deng Wang, who had followed them back from Al Simhara, tried to meditate.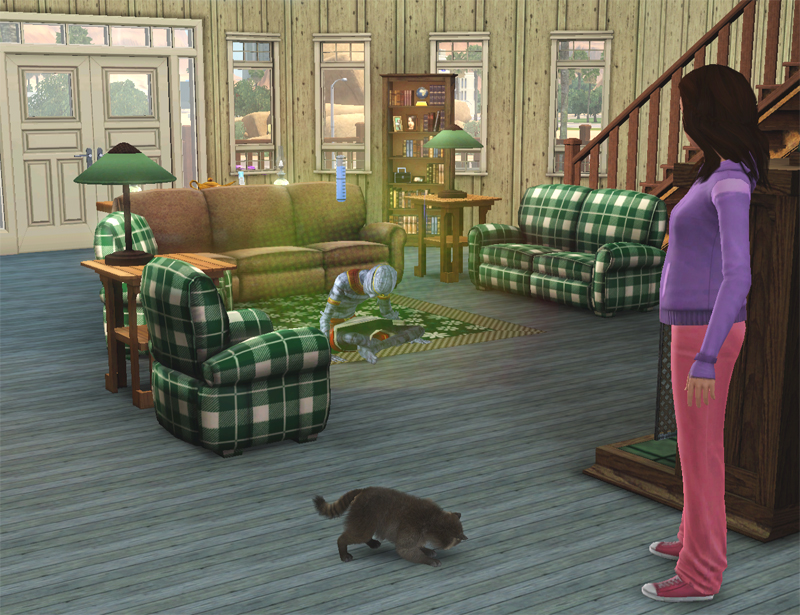 But even the best meditation can be disturbed, and often was.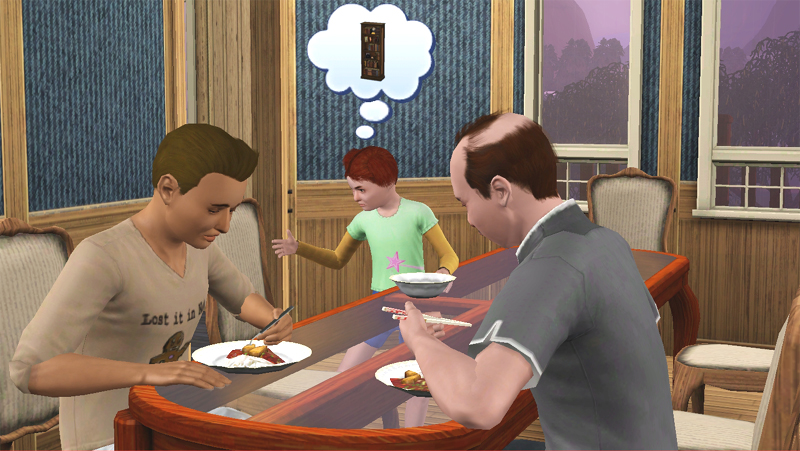 At breakfast, Thunder, Bianca and Liu Pei. "My father was bald... but I guess you have different genes. You might like this new recipe I made for breakfast."
"I'll try anything once."
While Bianca is showing distinct signs of inheriting her mother's genes. "That bookcase just said 'Good morning Bianca!'"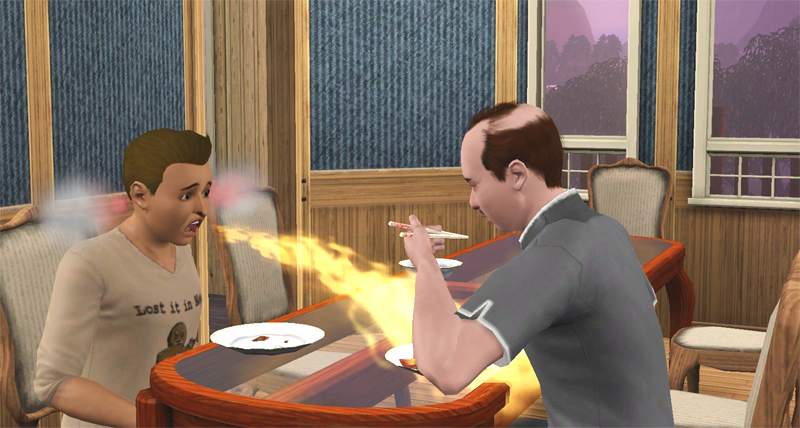 "OWWWWW but WARN ME when you're making hothot!"
---